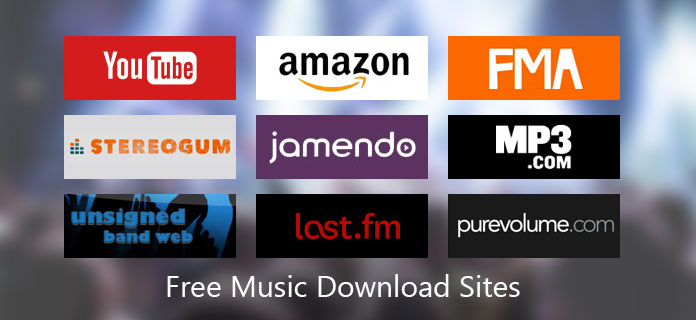 Many of the top sites offering music for purchase will offer an occasional song for free download, or you may pay a monthly subscription for a wide access to music. To fill music player with an extensive selection of free music or songs from different websites are the dream of any serious pop music fan. If you've ever tried to download free music online, then you know just how frustrating the experience can be.
Here are we round up the best 10 free music download websites that actually work.
10. YouTube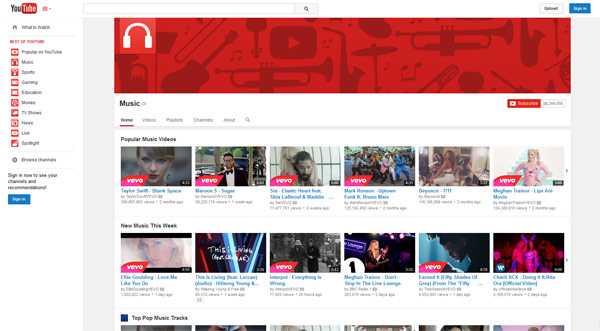 Yes, don't be shocked! You can download your favorite music videos from YouTube. What you need is your closest friend Aiseesoft Video Downloader - one of the best free music download programs. Besides YouTube, Aiseesoft Video Downloader allows you to download music from YouTube, Vimeo, Metacafe, Facebook, Dailymotion, Vevo, and Yahoo.
9. Amazon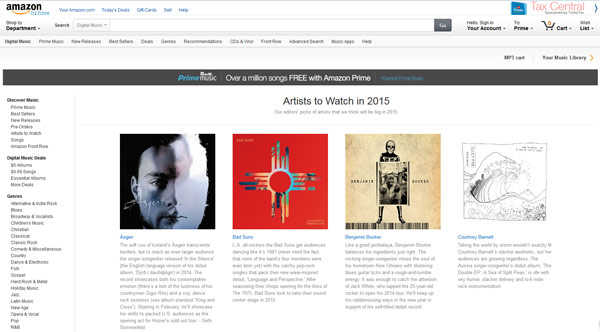 Actually Amazon is not only one of the top stores for purchasing music, it's also one of the very best for downloading free music. The massive online retailer currently lists over 50,000 songs for free download. Many of these are from rising artists competing to gain the attention of pop music fans. Learn here to download Amazon music.
8. MP3.com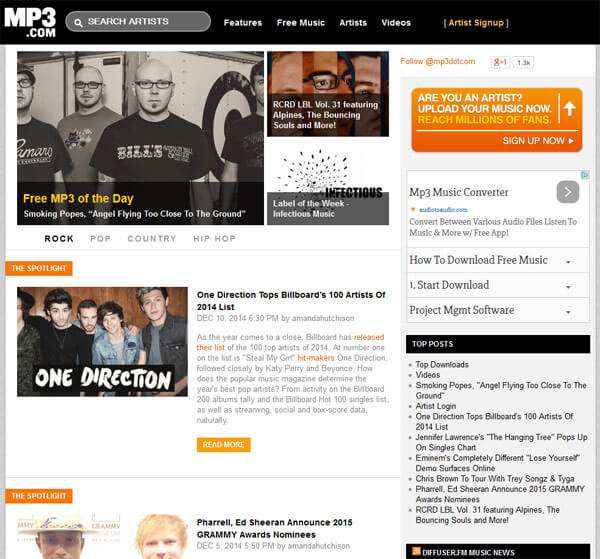 MP3.com offers free music downloads, radio, lyrics, songs, and playlists. It lets artists upload music and fans can download free music to their heart's content. MP3.com is a well-organized music sharing site where users can seamlessly browse through music by genre or time period with an easy search function.
7. Unsigned Band Web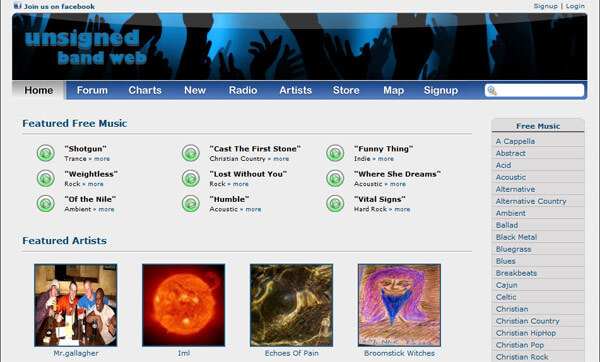 Unsigned Band Web help pop music fan discover free music for play or download. It host bands from all genres of music and from all over the world.
6. Purevolume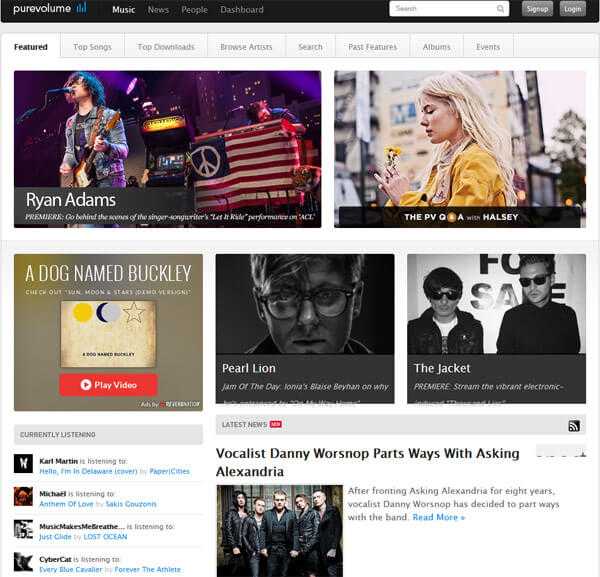 PureVolume is the place for rising artists to host their mp3s and get exposure. We showcase unsigned artists, independent labels, and major label artists. Visitors can download over 100,000 mp3s for free.
5. Freemusicarchive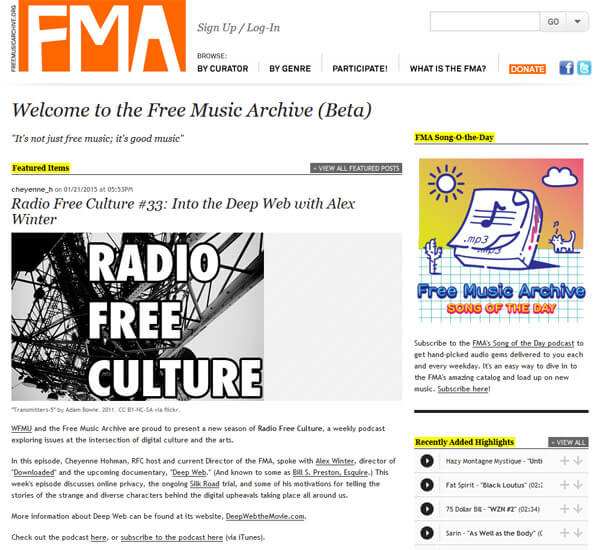 The site is a social music website built around a curated library of free, legal audio. It provides the opportunity to donate directly to compensate participating artists and also makes it clear what are permissible uses for the music included. Those uses are determined by the artists themselves meaning some music may only be downloaded for listening while others are cleared for use and distribution in other ways such as background music for an audio or video production.
4. Stereogum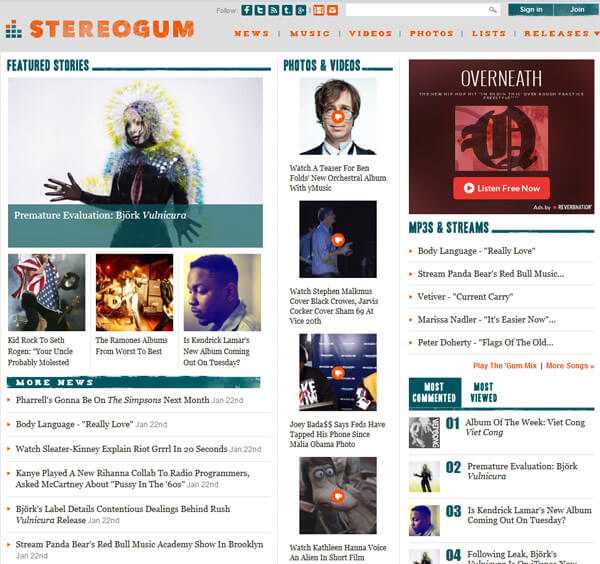 Stereogum is a top-notch music blog that features tons of free downloads. Many of their songs come directly from artists, giving them an air of exclusivity. If you're an avid music consumer you should definitely bookmark Stereogum.
3. Soundclick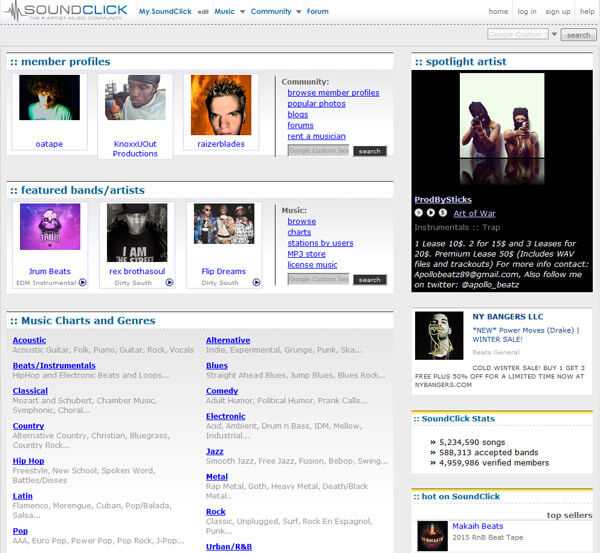 Soundclick is one of the best free artist music communities. Exclusive top stars and unsigned bands. Free member pages including unlimited free webspace, free MP3 download and hosting, streaming audio, personalized news, charts, tour calendar, auctions, ecommerce, music greeting cards, and tons more.
2. Last.fm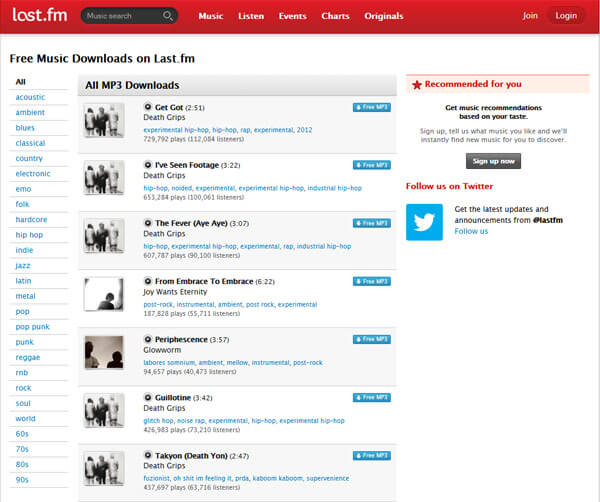 Last.fm is a music discovery service that gives you personalised recommendations based on the music you listen to. It's the world's largest online music catalogue, powered by your scrobbles. You can listen to free music and watch videos, and download free music MP3s on it.
1. Jamendo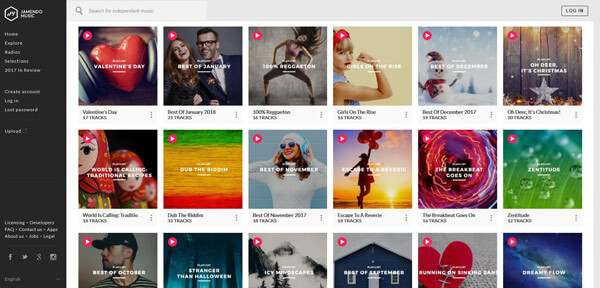 Jamendo is The #1 platform for free music. Free music downloads for private use - Royalty free music licenses for commercial purposes. More than 55,000 albums by independent artists.