Pokemon Games List and Way to Record Pokemon Gameplay
Summary: Looking for the best Pokemon games? This post intorduces the history of Pokemon games, along with the top 10 Pokemon games list. You can also learn how to record Pokemon game in the following article.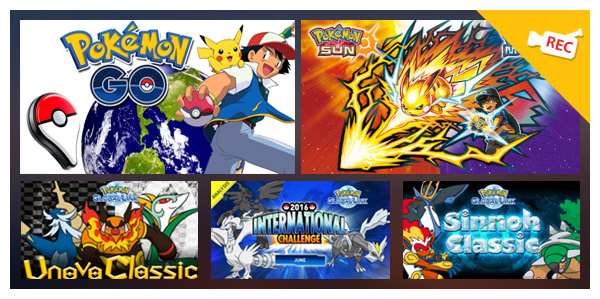 Pokemon games list and way to record Pokemon gameplay
Pokémon (Pokemon) can be regarded as an outlier on the development of play, but it is still one of the most iconic video game series of all time. First introduced to the world as a Game Boy video game by Nintendo in 1996, this popular RPG (role-playing game) soon become an international sensation. Millions of gamers around the world have since fallen in love with Pokemon. Even if you don't play games, you may play Pokemon cards and be familiar with its animation and cartoon.
For twenty years, Pokémon company and Game Freak have been developing many generations of the exciting games and its many spin-offs, primarily for Nintendo's gaming products. From the original Game Boy to the 3DS, there have been Pokemon games for every single major Nintendo gaming device. In this article, we will talk about 5 best Pokemon games and 5 crazy good online games in general, and introduce an effective way to record Pokemon games if you have the demand.
Part 1. Top 5 Pokemon video games of all time
With the Pokemon games turning 20 this year, and with the impending arrival of the AR (augmented reality) mobile game Pokemon GO, we want to list 5 great video games, in no particular order, to take a look back at the best series in the history of the Pokemon games.
Pokémon: Red and Blue Version
As the first installments of Pokemon series, Pokemon Red Version and Blue Version were originally released in Japan as Pocket Monsters: Red & Green in 1996. They were released as Red and Blue Version when first introduced to America, Australia and Europe. Maybe Red and Blue Version is not the best Pokemon game, but with the classic graphics and music, it must give you the deepest impression. Even for today, when you start the journey on Pokemon, take on the role of a Pokemon trainer and travel across the land searching for the Pokemon monster from the original 150, battle and trade as you face gym leaders and try to stop Team Rocket, you can still feel the original excitement from it.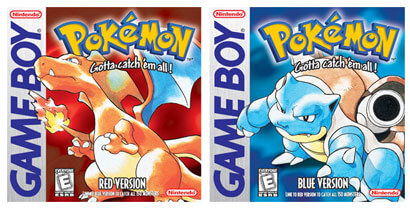 Pokemon games list - Pokémon: Red and Blue Version
Pokémon: Fire Red Version
If Red and Blue Version takes you to the Pokemon world, then the Fire Red can let you return to the fantastic world of Kanto. Compared with the original Pokemon game, Fire Red Version has much better quality and music. With fantastic GBA graphics and lots of surprising new features, the adventure can give you better gameplay experience. Moreover, you can play it on the DS. If it is the first Pokemon game that you play, no doubt that Fire Red will always be the best Pokemon game of all time in your heart.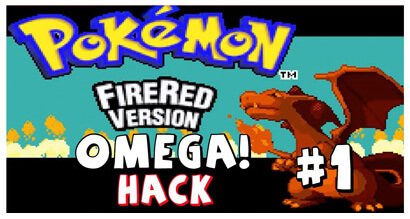 Pokemon games list - Pokémon: Fire Red Version
Pokémon: Platinum Version
Much like Pokemon Yellow (Special Pikachu Edition), Platinum Version is an additional chapter in the Pokemon franchise, expanding on the Pokemon Diamond/Pearl series, and adding the most awesome legendary for further enjoyment on Pokemon. It still stays true to the classic Pokemon style that you are familiar with. You can capture more roaming legendaries, travel the interesting new area, and enjoy a vastly improved set of multiplayer capabilities. What's more, it is the first generation to experiment with different camera angles.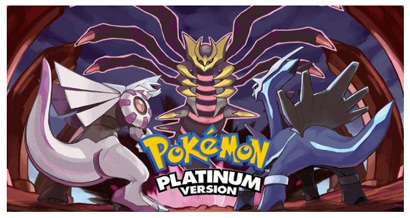 Pokemon games list - Pokémon: Platinum Version
Pokémon: Yellow Version
If you ever played Pokemon Red and Blue Version, you will notice that the Pokemon Yellow Version is basically as the same game as the former. It follows the anime more closely than the other versions, and it allows you to pick Pikachu as the starter Pokemon. So if you haven't played any of the Pokemon games before, Yellow Version can be your best choice to start. With the improved graphics, more complex color palette and new sound samples, this special Pikachu version can easily become the best Pokemon game in your heart, even for nostalgia.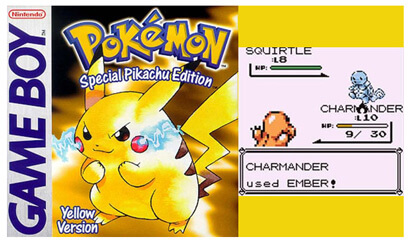 Pokemon games list - Pokémon: Yellow Version
Pokémon: Diamond and Pearl Version
Diamond and Pearl Version is the first Pokemon games for the Nintendo DS, which takes you into the new region called Sinnoh, where two unique Pokemon are symbols. One is called Dialga, and it is said to have the power to control time. The other is called Palkia, who has the ability to control space. Moreover, it adds 107 new Pokemon for starters. During your adventure to complete your Pokemon, the Pokemon & Team Galaxy will intertwine into the story and lead you to a fantastic journey across the Sinnoh region. The use of the Nintendo Wi-Fi Connection means you can have a greater interconnectivity with other players.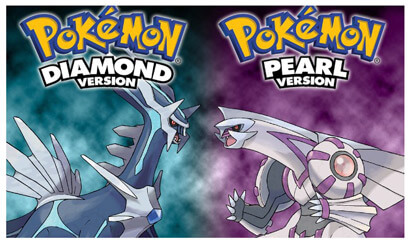 Pokemon games list - Pokémon: Diamond and Pearl Version
Part 2. 5 great online Pokemon games
In the first part, we list 5 best Pokemon games of all time to look back on the Pokemon game history. In the next part, we will talk about 5 free Pokemon games online for your to play at the leisure time.
Chesnaught's Spiky Shield
Chesnaught's Spiky Shield is quite a simple Pokemon game online. You can control the Spiky Shield by tabbing Left and Right arrows on your keyboard to defend the attacks. In addition, it can protect the user from all effects of moves that target uses during the turn it is used, including bonuses. There are three attackers you should block, Pin Missile, Rock Wrecker and String Shot. And you can eat the Oran Berry to add your power.
You will suffer damage equal to 1/8 of the maximum HP if you miss one attacker. However, if an attack is blocked by Spiky Shield, the effects of the Rocky Helmet, Rough Skin, and Iron Barbs will not be able to activate. And when the power gauge is full, you can press the Space Bar to trigger a temporary shield to better defend the attacks.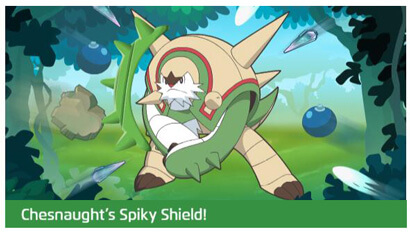 Pokemon games list - Chesnaught's Spiky Shield
Escape from Gengar's Mansion
Escape from Gengar's Mansion is a very funny online Pokemon game which can train your rapid-reaction capability. You are trapped in a scary mansion, and you need to follow the right directions to escape from there. Don't listen to Gengar, it will put traps to stop you from escaping the mansion by giving you the wrong directions. So whatever direction Gengar gives you, you should choose the opposite direction. Unlike Gengar, Pumpkaboo will guide you and give you the right orders, so you should be sure to follow it. The online Pokemon game will become harder and harder, so you can constantly speed up your reactions.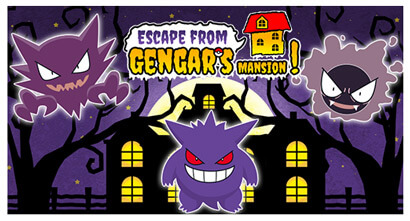 Pokemon games list - Escape from Gengar's Mansion
Turtwig's target Smash
Turtwig's Target Smash is a free online game on Pokémon.com that very much like the Angry Birds. You need to click the ENERGY BALL button to adjust the angle of your shot then release the button to shoot the energy balls. There is a Turtwig sitting on a platform that is constantly moving up and down, you need to control the Turtwig and shoot angle to smash targets as many as possible with one attack. The more targets you hit, the more powerful Energy Ball becomes. After several sets of targets are destroyed, you can move on to the next level. The entire game is time-limited, and it lasts 99 seconds. When the time is over, Turtwig destroys the remaining targets with Solar Beam, and the final score is displayed.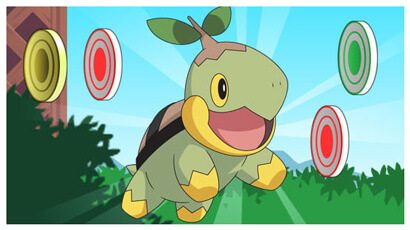 Pokemon games list - Turtwig's target Smash
Delphox's Fiery Escape
When you play Delphox's Fiery Escape, you must feel familiar with this classic small game. You can drag the mouse to control the board to move left and right. In this way, you use the board to bounce the fire ball to the goal by avoiding rocky and metal blocks. Also, you can catch the game props to better break the bricks. The power-ups are all beneficial in one way or another. You shouldn't miss them. Try to trap the ball along the edge or top of the grid to get a lot of ricochet hits. You are given four lives to play the game, after that, you have to back to the original point to replay the game.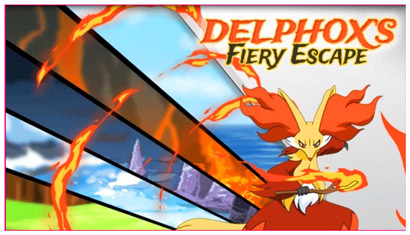 Pokemon games list - Delphox's Fiery Escape
Shiftry's Big Seed Fling
Shiftry's Big Seed Fling is one of the easiest Pokemon games. All you need to do is tap the seed you chosen to send it higher to the air. Before you start the game, you are given three seeds to select. They are Large, heavy seed, Small, light seed and Normal seed, you can choose one of them according to your need. You start the game with 10 taps total, and every time you tap the seed, you will lose a leaf. During the process of game playing, you will see green and red leaves. Green leaf can give you one more seed tap, and red leaf can make you shoot the seed quickly into the air. It is a really simple game, but it's very difficult if you want to earn a high score.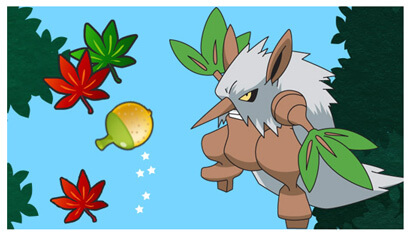 Pokemon games list - Shiftry's Big Seed Fling
Part 3. How to record Pokemon gameplay
You may find that, everyone around you are playing Pokémon Go. There is no doubt that, Pokemon Go is the most popular game now. Regardless of iOS and Android user, they walk outside to discover Pokémon. While for some people, they prefer to play the classic online Pokemon games and share the scores with other players. And under many circumstance, they need to record the game process to make a tutorial. So in the last part of this article, we will show you an effective way to record your online Pokemon games. First, you need to download and install the professional Pokemon Games Recorder to help you do that.
Step 1 Launch this powerful Pokemon games recording software on your PC.
Step 2 Choose to record sound from System Audio or Microphone Audio according to your need. Here we suggest you select the System Audio and uncheck the Microphone Audio for avoiding noise.


How to record pokemon gameplay - Step 2
Step 3 Set the recording area to better capture the Pokemon games online. Click "REC" to begin to record the online Pokemon game. The user-friendly program won't bother you during the recording, and you can handily play the free Pokemon game as usual.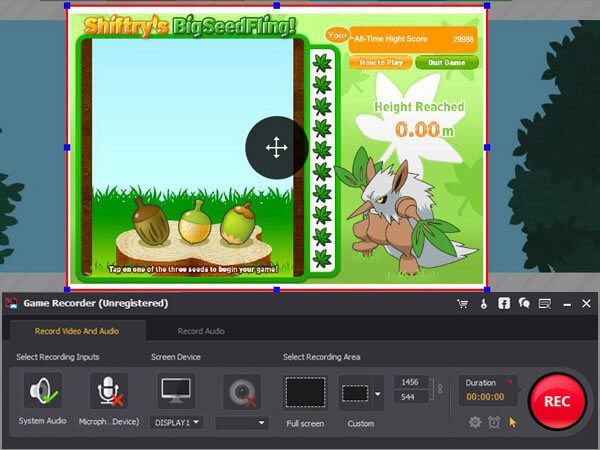 How to record pokemon games - Step 3
Step 4 When the recording is over, tap the "Stop" button to finish the online game recording.
You can easily record the online Pokemon games you want with this excellent application, and the recorded video will be automatically be saved as MP4 or WMV file based on your setting. What's more, besides online Pokemon games, it can help you to capture any activities on your computer. If you want to record YouTube video, you can also use this software. And if your only concern is audio track, you can use it to capture the MP3 audio file.
In this article, we mainly give a 5 great Pokemon games list to take you back to the fantastic Pokemon world. Just like the Pokemon Go, they are all the most popular Pokemon games at that time. We also list 5 funny Pokemon games online for you to play at the free time. If you want to record the game playing process, you can free download the recording software to have a try. Also, if you do not think this game recorder is not ideal, you can find best game recording software in other places. At last, we like to tell you an important information to turn your attention away from Pokemon Go, that is the newest Pokemon games list leaked, Pokemon Sun and Moon are fast approaching.
You can learn the steps from the video below: