Best Way to Recover Lost Data from Water Damaged iPhone

You may meet such a situation, "I was just so careless that dropped my iPhone 6 in water, how to fix this problem?" Unfortunately, you do not have a backup on iTunes or iCloud. What to do under this circumstance? How to retrieve your lost files from water damaged iPhone? You must be very upset. Beautiful photos, important messages, helpful contact information, all the data is gone with the wind in a flash.
Part 1. How to tell/know if your iPhone has water damage or not?
After your iPhone SE/6/5/5c/4S/4 getting wet, first, you may think if your iPhone has water damaged or not? Please use iPhone Liquid Contact Indicators (Lcls) to check it. The liquid indicators are shown as the picture below. When your iPhone got water damaged, you can see a red spot or red screen on iPhone. If you do not find red spot, just go make you smile. It is a pity that you find it, you must think if iPhone warranty cover water damage or not? The answer is No.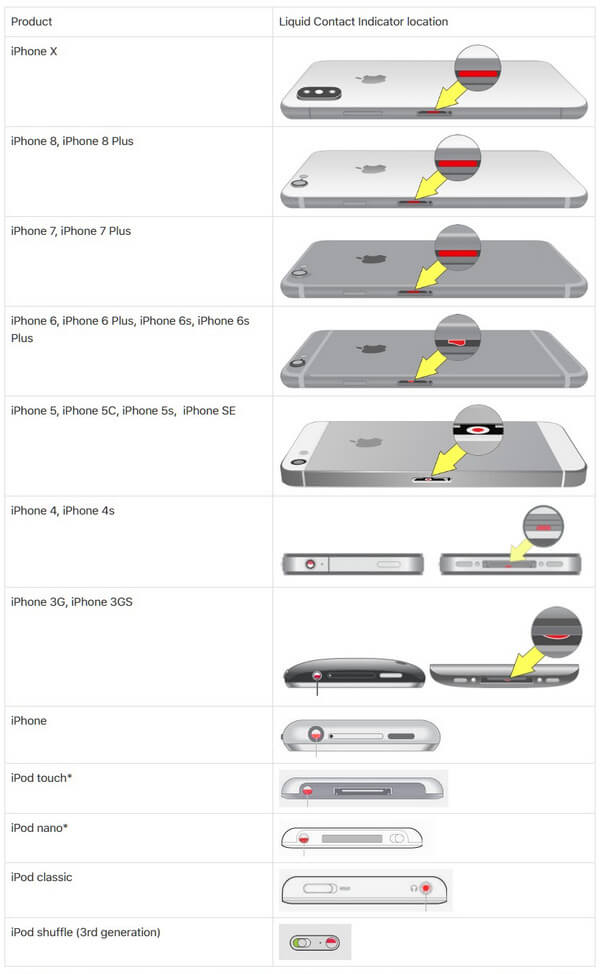 The picture is from Support.Apple.com
Part 2. How to fix a water damaged iPhone?
Without insurance, you should get your iPhone away from water and power it off immediately. Then you will consider that your hair dryer maybe helpful. Do not try! Please do not use your hair dryer to dry your iPhone from water damage. It may make your iPhone screen becomes black. You can save your iPhone from water damage with rice. Rice does help. Put your iPhone into a heap of unriped rice and make it sealed for at least two days.
After you dry your iPhone, you can try to fix water damaged iPhone to normal with iOS System Recovery. Download iOS System Recovery on your computer and follow the step-by-step tutorial and fix your water damaged iPhone.
Run iOS System Recovery
Launch this water damaged iPhone fix software on your computer. Connect your iPhone to it via USB cable. Click "More tools" on the left column and then tab the "iPhone System Recovery" on the preview window. After that, click "Start" button fix water damaged iPhone to normal.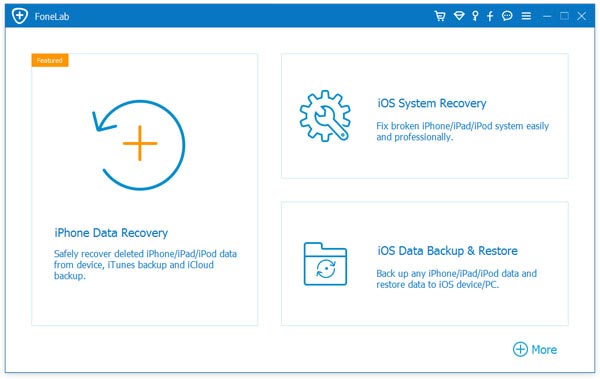 Enter recovery mode
iOS System Recovery will try to detect the iPhone damaged issue automatically. When the results came out, click "Confirm", then you'll be lead into Recovery Mode.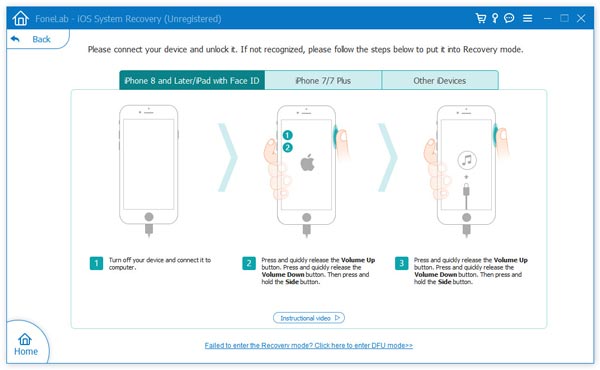 Fix iPhone water damaged
When your iPhone enters recovery mode, you'll be asked to confirm iPod information, then click "Repair" button to download the repaired plug-in and restore iPhone. Wait until it's finished, your iPhone will boot up. Then you will fix water damaged iPhone successfully.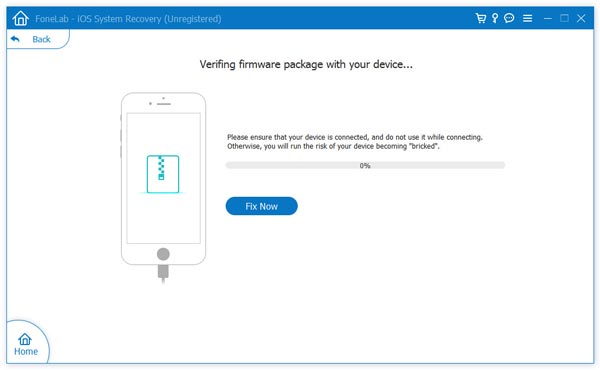 Part 3. Easiest way to get back data if you drop your iPhone in water
When you have repaired your iPhone, is there a good idea to recover lost data from water damaged iPhone ? Following next article, you will find out what to do with lost data recovery from water damaged iPhone.
After your iPhone is dried naturally, if it still works and can be recognized with computer, you have the chance to restore and back up your iPhone data. One choice is iTunes, one is iCloud. Except for them, you may want to find a kind of water damaged iPhone data recovery software. Because iTunes can recover all backup files on iTunes to iPhone at one time. And iCloud will replace the data on all your iOS devices with this iCloud account. Both of them are not convenient.
So you need a data retrieving program, especially for water damaged iPhone. This Water Damaged iPhone Data Recovery Software need to be easy-operated, high-quality, also can recover iPhone MMS, photos, contacts and other data from iPhone. With this iPhone retrieving program, you may get the easiest way to recover your iPhone data from your dead iPhone. Let's see how to get back your lost data from water damaged iPhone safely and quickly.
Install the software and launch it on your computer.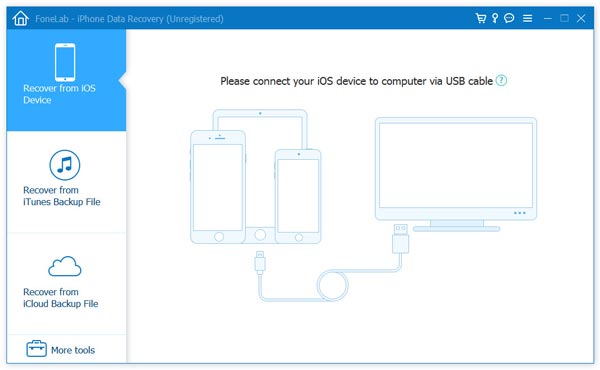 Scan the water damaged iPhone.
After your iPhone is detected, just click "Start Scan". And the program will scan your iPhone immediately.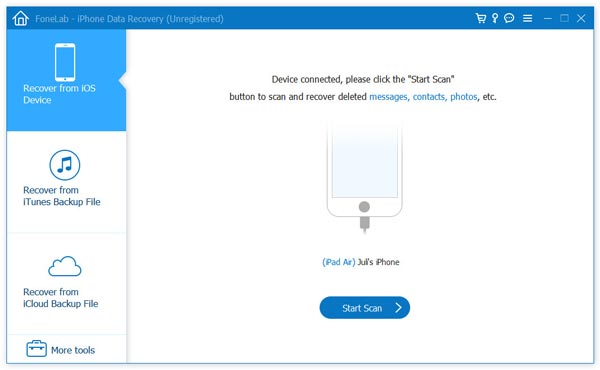 Select the data you want to recover.
When the scan procedure is done, all the contents will be shown in the lelft side of this software with different categories. You are provided to choose the category you would like to restore, and preview all the contents under this category.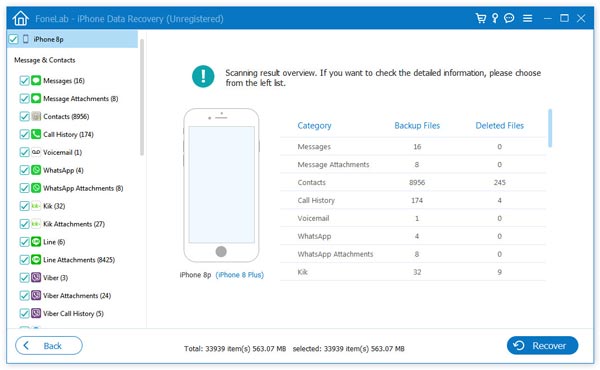 For example, if you want to recover photos in Camera Roll, click Camera Roll on the left, then check photos you want and click Recover. Now you have recovered photos from your water damaged iPhone. If you want to recover all scanned data to computer, choose all and then click Recover to back up iPhone to external drive.
You will be satisfied to retrieve your lost data from your water damaged iPhone so quickly and easily. Fortunately, you finally get a way to fix your problems without any handing danger. The Data Recovery Software is not only useful to your lost data recovery, but also safe and easy to operate. You can retrieve all the data you want to recover without any hesitation and much effort.
You can learn the steps from the video below: