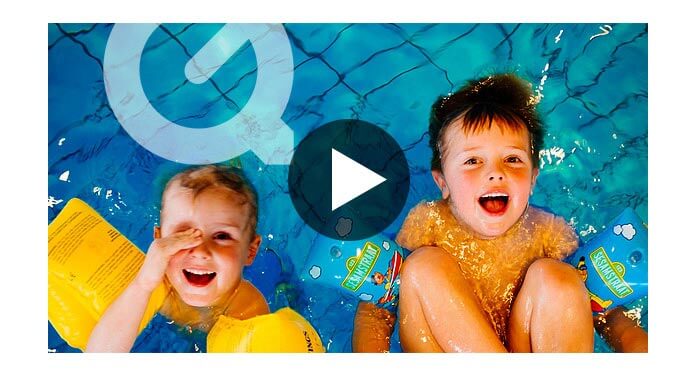 QuickTime Player is the Apple's default media software to help Mac users play video and audio files. As the Mac's built-in player, it comes bundled in with every release of Mac OS, including the latest macOS Sierra. However, due to the limited formats support and features, QuickTime Player can easily be considered as an incompetent player.
QuickTime Player is the best player to play the QuickTime format (MOV) and MP4. While if you find out that the range of codecs is a little limited and not enough to suit your needs, it's time to try some QuickTime Player alternatives. And in this post, we will list 10 great programs like QuickTime Player For Windows and Mac to help you easily play any media file on your computer.
Free Media Player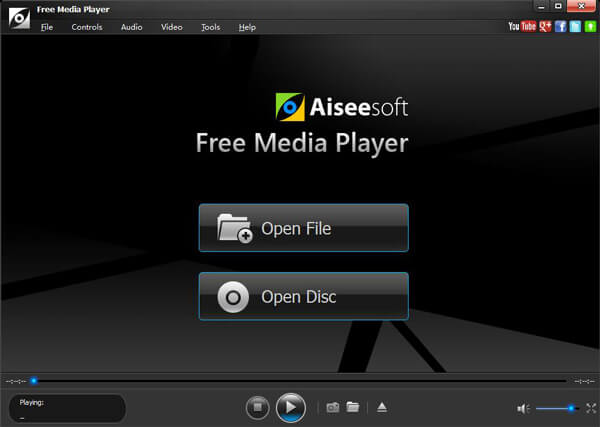 Free Media Player can play any popular video and audio format like MP4, MOV, AVI, MKV, FLV, MP3, FLAC, AAC, WAV, OGG and more on your computer. This makes it a good alternative to QuickTime Player. It is compatible with Windows 10/8/7/XP, so you can easily install and use it on your Windows PC. It supports video resolutions up to 4K UHD. You will get lossless image quality when playing 4K and 1080p HD videos with this Free Media Player. If you are looking for the QuickTime Player For Windows, it can be your first choice.
Aiseesoft Blu-ray Player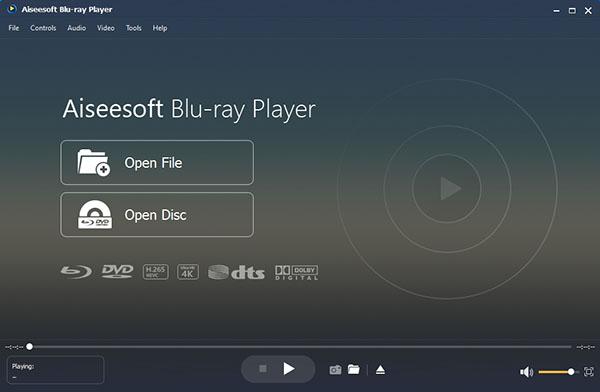 Aiseesoft Blu-ray Player is the best alternative to QuickTime Player. If you want to play DVDs and Blu-rays on your Windows 10/8 or Mac, this powerful media playing software can easily do that for you. It highly supports any frequently-used video/audio format. Moreover, it can help you enjoy Blu-ray disc/folder/ISO file, DVD and other 4K UHD/HD/SD videos smoothly with fantastic visual experiment. In addition, it supports DTS-HD and Dolby True HD audio technology to give you home theater audio effects with the best enjoyment.
VLC Media Player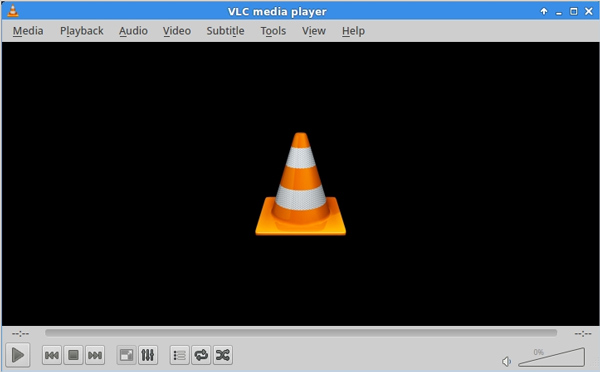 Plenty of QuickTime Player alternatives out there on the internet, VLC Media Player is the very famous one. If you are not satisfied with QuickTime Player's codec limitation, you can use this marvelous VLC Media Player to replace it. It is compatible with almost all video and audio formats, and you don't need to download any codec. In addition, it is equipped with a playlist function to allow you to play different media files one after the other.
GOM Player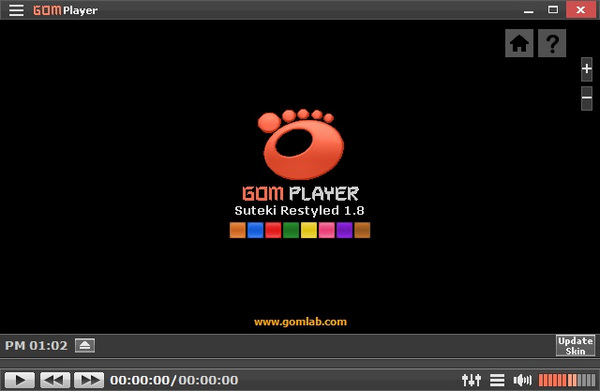 GOM player is a completely free video player you can use instead of QuickTime Player for Windows. Similar to other recommended media players, the built-in codecs enable GOM Player to play any frequently-used video/audio format. What's more, GOM player can give you the perfect DVD playback function that sucks on QuickTime Player or Windows Media Player. If you are a Windows 8.1/8/7/Vista user, GOM player is a good alternative to QuickTime Player worth giving it a shot.
KMPlayer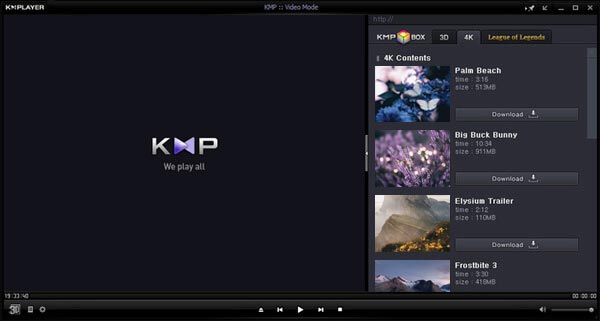 KMPlayer (KMP) is an excellent multi-media playback player, which can play different types of contained formats like MP4, MOV, MKV, RMVB, MXF, FLV and more. As a good QuickTime Player alternative, KMPlayer provides different versions separately for Windows, Mac and iOS/Android devices. It is compatible with any media file because KMP has its' own internal Codec. Supported Codec are separated by internal & external.
Free Mac Media Player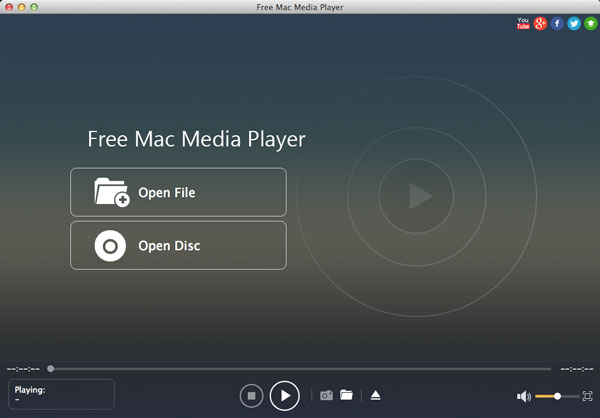 Free Mac Media Player is the perfect option when it comes to QuickTime Player for Mac. As the best free all-in-one media player for Mac users, you can free download it to watch any movie or TV shows on Mac smoothly with high quality video/audio effects. It is the Mac version of the Free Media Player. If you look forward to the best free QuickTime Player alternative on Mac, you really should give this player a try.
Final Media Player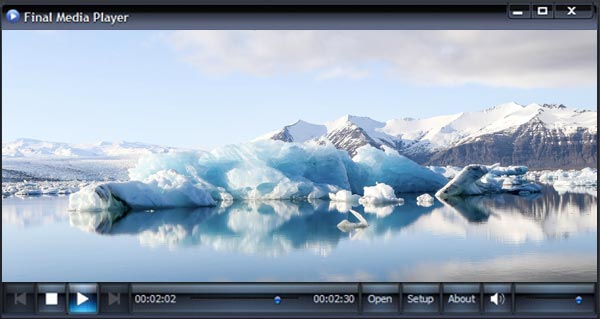 Final Media Player is one of the most popular QuickTime Player alternatives for Windows users. It allows you to play more than 40 types of video formats like MP4, M4V, MKV, MOV, MPEG, MXF, RMVB, FLV, etc. Also, it can help you play 40+ audio formats, such as AAC, AIFF, FLAC, M4A, OGG, WMA, and so on. It can work on Windows XP, Vista, 7, 8 and 8.1, both 32-bit and 64-bit.
SMPlayer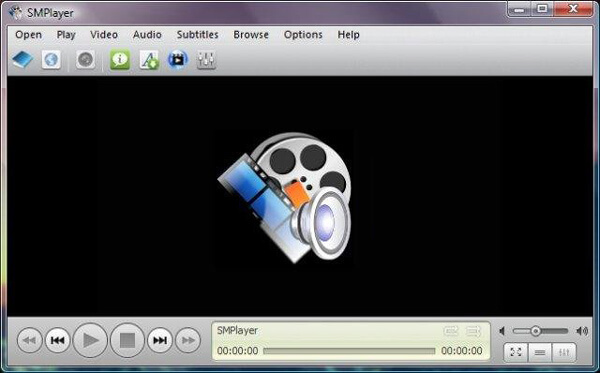 SMPlayer is a free media player for Windows and Linux with built-in codecs that can play virtually all video and audio formats on PC. So it is also a free alternative to QuickTime Player for Windows. You don't need to install any external codecs. Just install SMPlayer and you'll be able to play your media files without the hassle to find and install codec packs. What's more, it is designed with a feature to remember the settings of all files you play. So it can always resume the video/audio you play at the same point you left it, and with the same settings: audio track, subtitles, volume and so on.
DivX Player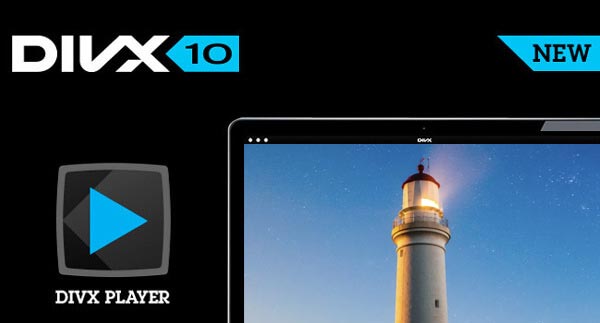 DivX Player can be regarded as the perfect QuickTime Player alternative to play 4K ultra HD videos. For those users who are dissatisfied with QuickTime Player just because it cannot handle the high-quality video files well, DivX Player is a great choice. It highly supports 4K UHD videos. Maybe DivX Player is not an all-featured media player to play all video/audio files for you, but it does a great job in AVI, DIVX, MKV, MP4 high quality video playback. Moreover, this alternative to QuickTime Player enables you to stream video to devices that are DLNA compatible.
Miro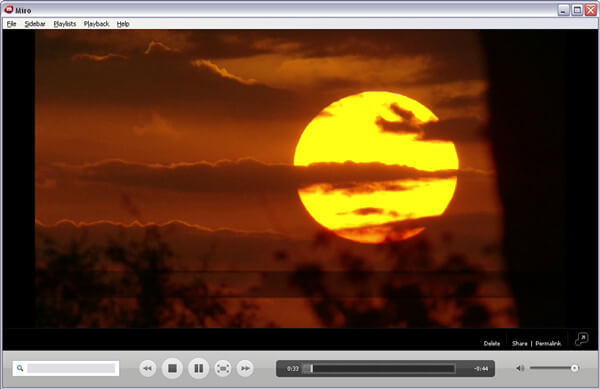 Miro is a popular and open-source media player which can download and play video/music files on your computer. This QuickTime Player alternative can play any video or music format and download videos from YouTube, podcasts, Amazon, and more. Moreover, it brings video channels from thousands of sources and has more free HD than any other platform. And it has a built-in video converter with tons of presets. You can also share your media files over your local network with your friends. You are even allowed to purchased music and apps in Miro.
Can't use QuickTime Player on your computer? Or QuickTime Player on Mac can't play your media files? Don't worry. In this article, we recommend 10 great alternatives to QuickTime Player. Whether you are looking for the suitable QuickTime Player for Windows or Mac, you can find your preferred QuickTime Player alternative in this article.