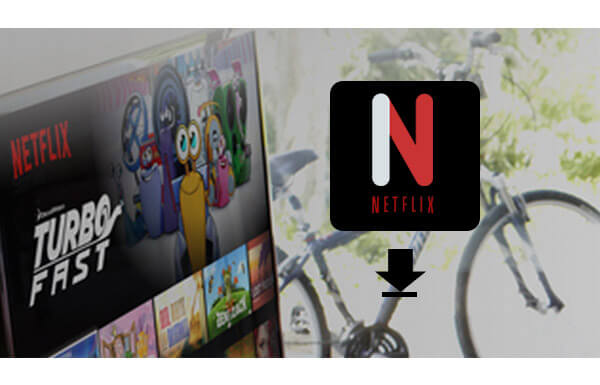 Signed a contract with the producer of House of Cards, Netflix had two years' exclusive play right of this drama. This is the first try of Netflix. They also made another bold attempt – they release the whole series with 13 scenes at one time. With House of Cards, Netflix has marched into the original content's market in high-profile. And it turns out to be win-win cooperation. House of Cards is hot all over the word, so is Netflix. Now more and more users are using Netflix to watch movies.
You may have used the streaming VOD (video on demand) service of Netflix for years, but what did you do when you find some wonderful TV shows like House of Cards or movies? Do you want to download them for playback? This urge has come to me quite frequently, but I just didn't know how. Now I can finally do this. Not download actually, record it.
This is advisable to anything in our life. When you find something difficult to achieve, try another way out. Can you download movies from Netflix? Of course no, but it's not difficult to record them. Recording is a legal, easy and free way to save movies from Netflix. There are various video recording software on market, but here we will recommend you the easiest one.
Aiseesoft Screen Recorder is an easy yet professional video recording app on PC. It helps you record and save Netflix movies while watching them on your computer. You can "download" Netflix movies in HD quality. Following is the step-to-step guide for you.
How to save movies from Netflix on computer?
1 Launch your Netflix App on computer, or enter the Netflix website in explorer. Find House of Cards.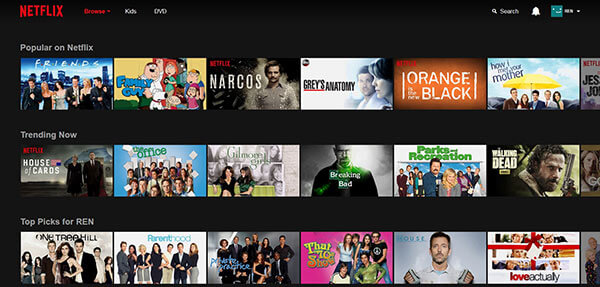 2 Download and install Aiseesoft Screen Recorder on your computer. Choose "Screen Recorder".

3Select the recording area you want to record.
Important: Disable the Microphone audio if you want to record movies. Or you will record your own voice into the movie.

4 Play the movie and click the REC button to start.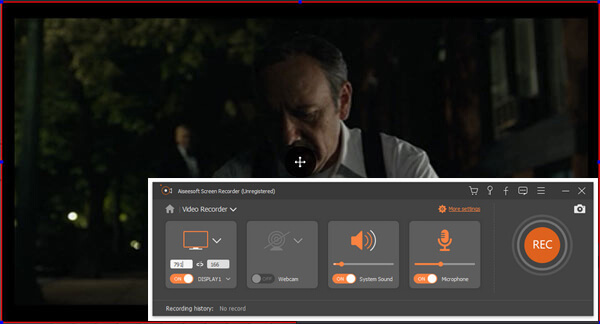 5 When finished playing, click the Stop button. Preview and save the recorded House of Cards to your computer.
Now you have saved the videos to your computer in .wmv or .mp4 format. If you want to convert it to other formats, Free Video Converter will do you a great favor.
If you choose other video sites, like Twitch, Vimeo, Vevo, etc. You can also save videos from those sites.
You can learn the steps from the video below: