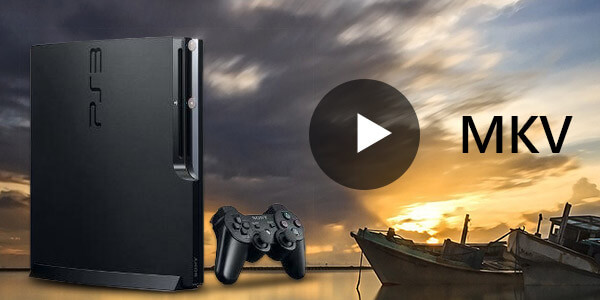 "I want to play mkv video on ps3 and keep the 5.1 channel. How can I do that?" - Steve
The first question comes to our mind is that can PS3 play MKV file? According to the official website of PS3, users can't directly play MKV on PS3. However, MKV format is a widely used video format, because it can contain multiple video/audio tracks and people love it. How to play MKV movie on PS3? Just read on and get the answer.
The perfect solution for playing MKV on PS3 is to convert MKV video files to PS3 readable video files. As providing many default PS3 video profiles with perfect video settings for PS3, MKV to PS3 Converter will be your best assistant. With its help, you do not need to worry about the compatibility between MKV and PS3 anymore.
Next, let's find the steps of how to use this MKV to PS3 Converter together to make sure you can play your MKV files on PS3.
Step 1Load MKV Video
After downloading, installing this MKV to PS3 Converter, please run it as the first step. Then, click "Add File" button, select your MKV videos from your local disc which you want to play on PS3, and click "Open" button. The MKV files will be listed in the file list area of the main interface as below.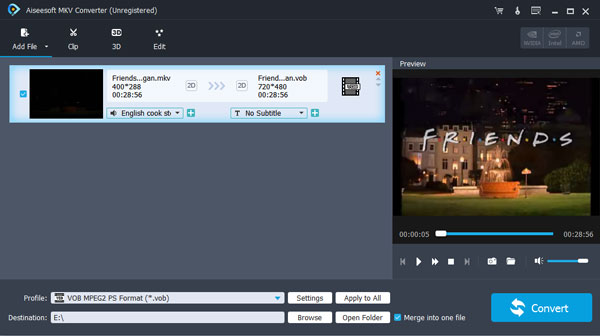 Step 2Select PS3 supported format as the output format
Go to the "Profile" section and find "PS3/PS4" group, you can select your PS3 output profile according to your need. Every profile here is optimized by our professional video engineers. You can keep the original settings. If you have specific needs, you can click "settings" button to adjust the video preference easily. (You can save the profile you adjusted for later use.)
Tips: Click "Settings" button. In the open window, click "Channels" drop-down button and from the drop-down list, select 5.1 Channels.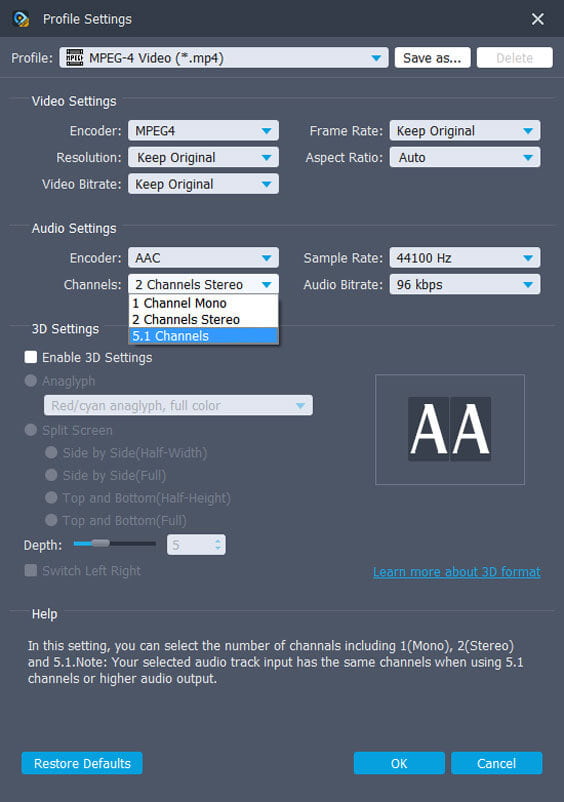 Step 3Convert MKV to PS3
Just click "Convert" button to convert MKV to PS3. You will get the PS3 video file minutes later.
The Guide for Your Information to Play MKV on PS3
Step 1 Make preparation
Turn on your PS3 and connect it to your HD TV with HDMI cable. Copy the converted PS3 video to your Flash Drive and plug your Flash Drive to your PS3.
Step 2 Play MKV video on PS3
Go to the "Video" section in the XMB menu on PS3. Find your Flash Drive. You will see all the videos in it.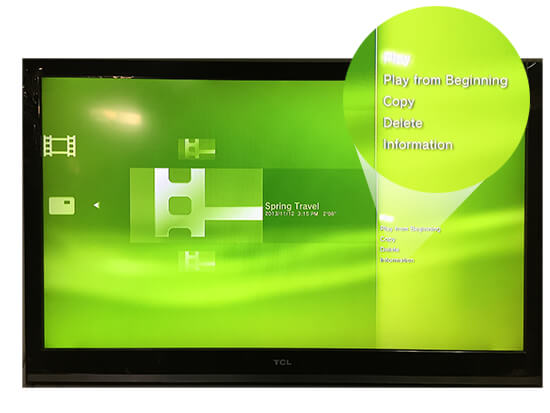 Here you have two choices to play them.
1. You can play MKV file directly on your Flash Drive via PS3.
Choose the video and click "Triangle", then choose "Play".
2. Copy to PS3 and Play MKV movie on PS3
Find the video you want to play and click "Triangle", you can choose copy and paste to PS3's hard drive. In this way, next time you would like to play the videos, you do not need your flash drive. You can directly play MKV on PS3.
Can PS3 play MKV files?
How to Play MKV on PS3?
I think you have got your answer from this article!
Then enjoy your MKV video on your PS3!