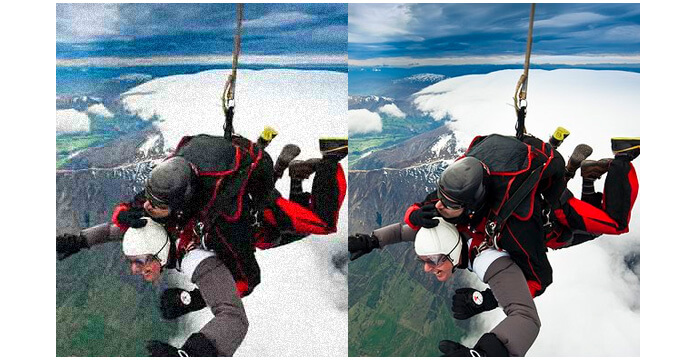 For people who like shooting videos, you may always find annoying white video noise on the captured video clips when playing those clips. In fact, there will be video noise in the captured videos more or less, because most of the time, none of us nor the DV cameras are professional. Maybe you can remove the video noise online, but the removing result is not satisfied. So is there a way to deal with the annoying video noise?
Yes, I'd like to recommend professional and useful video enhancer software to you - Aiseesoft Video Enhancer. It is also familiar to people with another name: Video Noise Reduction software. With this wonderful software, you can remove any video noise with one simple click and the user-friendly interface makes it quite easy to use.
How to reduce or even remove background noise from video?
Let's take a look at how to remove the background noise from your video with this Video Enhancement Software.
1 Download and install
The first step is downloading and installing this video enhancing software on your computer. Just follow the instructions to install this software on your computer.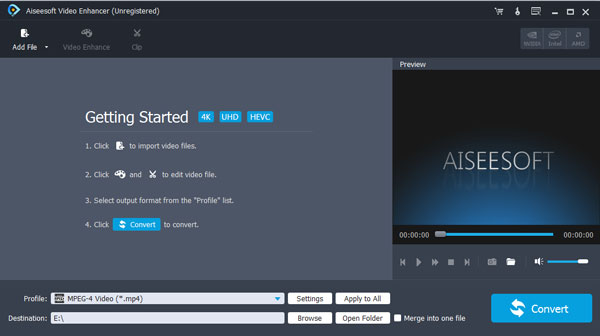 2Load video files to Video Enhancer to remove video noise
In order to remove video noise, you need to add your videos to the interface by clicking the "Add File" button, or you can just drag your video to this video noise remover.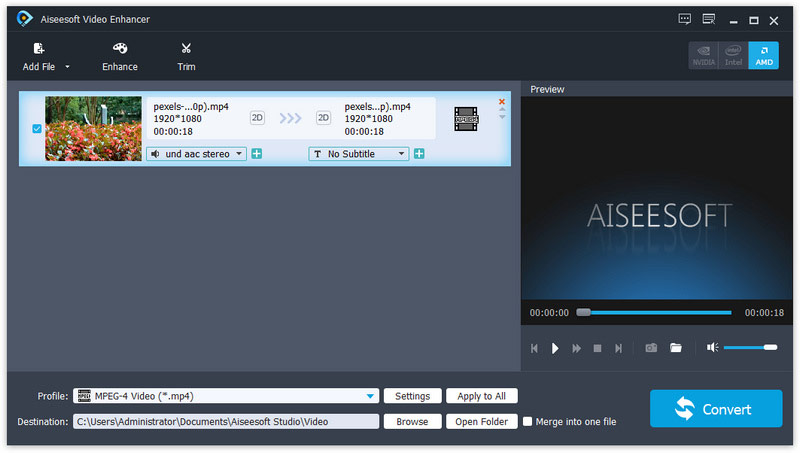 3Remove video noise
Click "Video Enhance" in the main interface to open the "Video Enhance" interface. Then check "Remove video noise" box and click "Apply" to save the changes.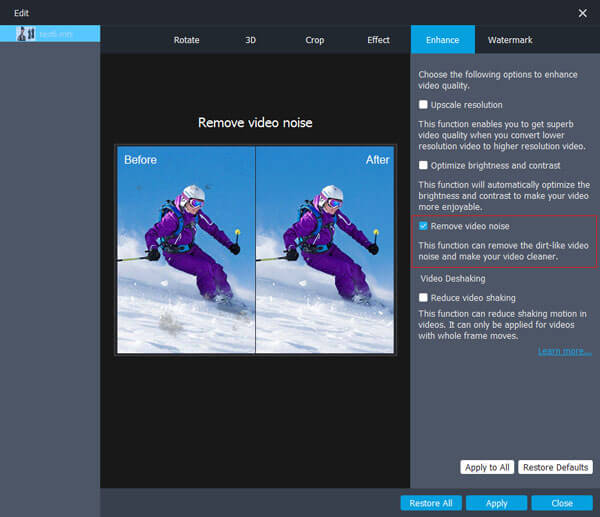 4Start to convert
Click "Convert" menu to start converting videos to remove video noise. The videos will be converted with super fast conversion speed. After conversion, you can see that the converted videos are clearer than the original ones and the annoying white video noise is gone.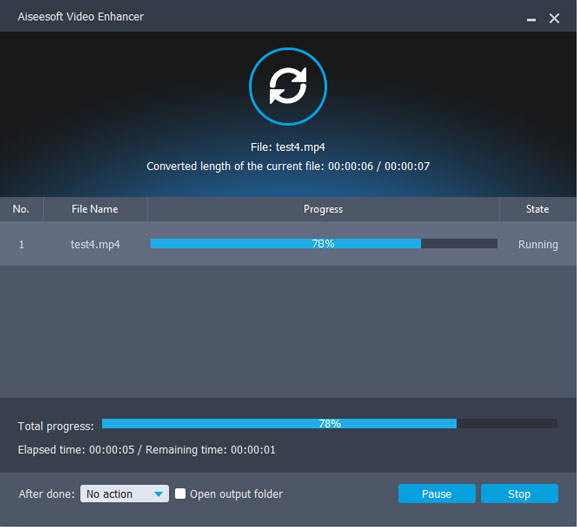 1. Apart from Noise removal, you can choose other functions to optimize brightness and contrast automatically to get an color-matched video files.
2. If you choose "Upscale resolution", you can convert video to HD with ease to get a clear screen enjoyment.