Best Bandcamp Downloader – Download Music Songs from Bandcamp
Bandcamp.com is a great online platform to share music which includes a vast number of excellent and creative musicians, as well as their splendid music. Bandcamp is like a bridge that connects artists and fans. At Bandcamp.com, you can discover amazing new music and directly support the talented artists who make it. You can stream all music on Bandcamp website for free, or name a price of the music you like to download it and unlimitedly stream it through Bandcamp app on your iPhone or Android phone. Besides, there is a homestuck.bandcamp.com where you can download the music related to Homestuck. And all soundtracks for Homestuck on the site are produced and distributed by What Pumpkin.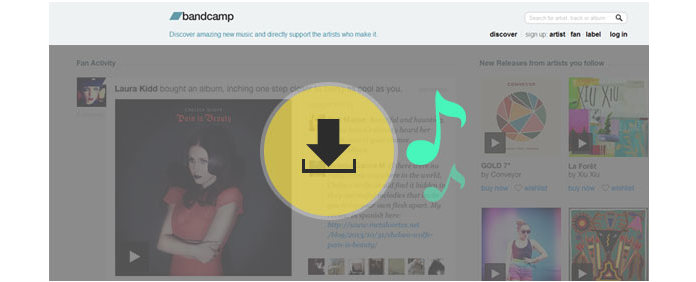 Although bandcamp.com sometime offer free music or albums for users to download for free, the majority of its music need to be purchased. Is there any way can help us to download from Bandcamp for free or is there a Bandcamp downloader that enables us to have a free downloading from Bandcamp? Use Aiseesoft Bandcamp recorder, Screen Recorder!
Bandcamp Recorder by Aiseesoft is a good program which helps you download audio online or offline with high quality. With Bandcamp Recorder, you can download any music on Bandcamp or Homestuck Bandcamp without violating copyright by recording them. And the recorded Bandcamp music is in high quality, just like in original resource. Here is how to use Bandcamp Recorder to download music from Bandcamp.
How to download Bandcamp music with Bandcamp Recorder
Step 1Download and install Bandcamp Recorder to your PC. Choose Audio Recorder.
Aiseesoft Video/Audio Recorder
Aiseesoft Screen Recorder is professional screen capture software which can capture online videos, games, podcast, webinars, lectures, presentations, Skype calls, online conference, webcam videos, etc. in full screen or customized screen size with ease.
Record online videos from YouTube, Facebook, Vimeo, DailyMotion, TED, etc.
Record game for sharing.
Screencast webcam videos.
Support capturing pictures from screen.
Record streaming audio, online audio, microphone voice with high sound quality.
Step 2Start and adjust the default setting of Bandcamp Recorder.
After installing Bandcamp Recorder to your PC, turn on Microphone Audio and keep System Audio on. And click the Menu button next to the Minimize button in the top left corner of interface to set the location place of your recorded audio.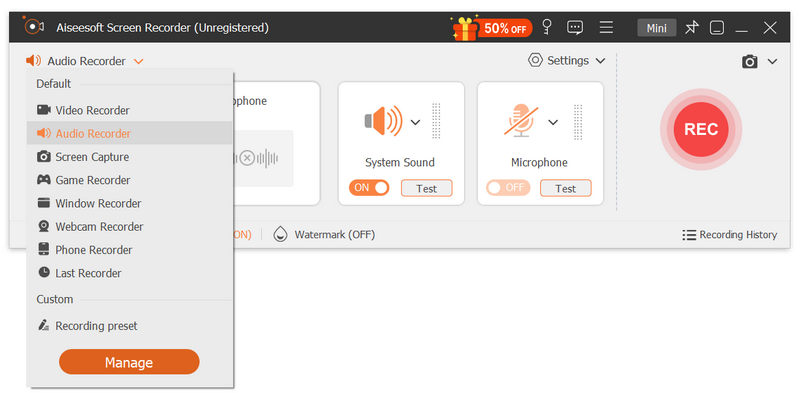 Step 3Go to bandcamp.com or homestruck.bandcamp.com and choose the music you want to download.
On bandcamp.com, enter the name of artist, track or album to search for the music you want to download from the site or just browse the whole site by tags in rock, electronic, pop, funk, ambient, country and more.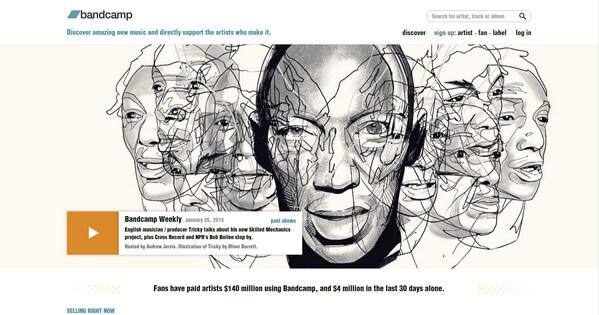 Step 4Record Bandcamp music with Bandcamp Recorder.
Before playing the selected music, click REC in the application to start to record audio. Then, there are 3s left for you to play music and then the recording begins.

Step 5Pre-listen and save the recorded audio.
Once the recording process is finished, click the red square to stop capturing. Then you can preview the recorded audios and save them.
Note that the recorded Bandcamp audio is in MP3/WMA/AAC/M4A format. You can convert these recordings to other audio formats by Free Video Converter, a powerful video converter released by Aiseesoft. In addition, the trial version of Bandcamp Recorder only allows you to record 2mins audio files for free. If the music you choose lasts more than 2mins, you need a registered version.
Bandcamp – What is it?
Bandcamp is an online music store for users to stream and purchase music. It also is a platform for independent artists' promotion. Those independent musicians can upload their music to Bandcamp and share with others. Uploading music to Bandcamp is free, but the company will take a 15% cut of sales made from the website.
All tracks can be streamed for free on the Bandcamp website, while users are required to pay for their downloading of album or a specific song from bandcamp.com. They also can buy a Bandcamp Album as a gift to friends. And users can name price by themselves and email to the producer of the Bandcamp music they download. More importantly, users can have an unlimited streaming of their purchased Bandcamp music via the free Bandcamp app, plus high-quality download in MP3, FLAC and more formats. In addition, sometimes the producers might offer some free music downloads on Bandcamp. And users could receive those free tracks or albums if he or she has joined the producer's Email list.
The above Bandcamp downloader shows you how to download songs from Bandcamp. If you want to save MP3 files from any sites, then try MP3 downloader.