The Best Way to Download Music from Grooveshark
Grooveshark is a good place to listen to music online for free. It has a great music library which collects lots of music in different styles and moods. It contains more than 15million songs and streams over 1billion music per month. On Grooveshark, users are allowed not only to enjoy any Grooveshark music for free, but also to upload their music to Grooveshark. Users are also capable of streaming music and creating their playlist on Grooveshark. However, Grooveshark was once closed for copyrights violation. Now, it comes back. You can go to either of the following two websites to continue enjoying Grooveshark music.
Grooveshark – Free streaming music online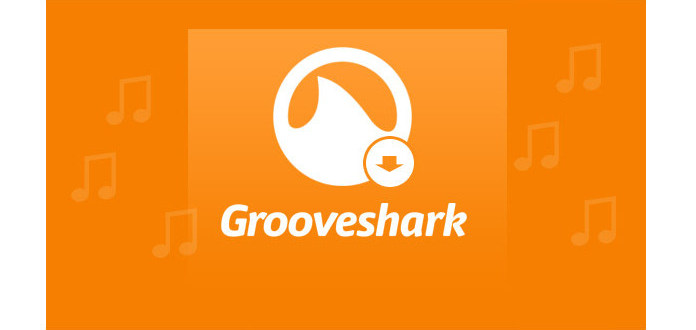 1. http://grooveshark.im/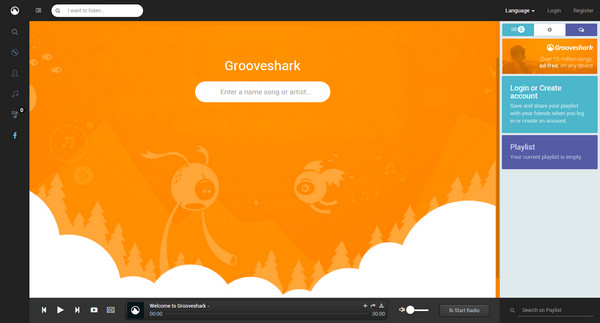 Grooveshark. im is a great music library filled with classic and popular music and songs. Also, it is a great music player to play Groovesark music. A great search bar is set in the middle of the homepage of site. Users are called to enter the name of a song or artist to find a song. They also can select a song by artist, genres or track, In addition, its Start Radio feature enables users to listen to a series of songs arranged into the same style or mood. Users can listen to any music from this site for free anonymously or register a Grooveshark account to create their own Grooveshark playlist and share their playlists with their friends.
2. http://groovesharks.org/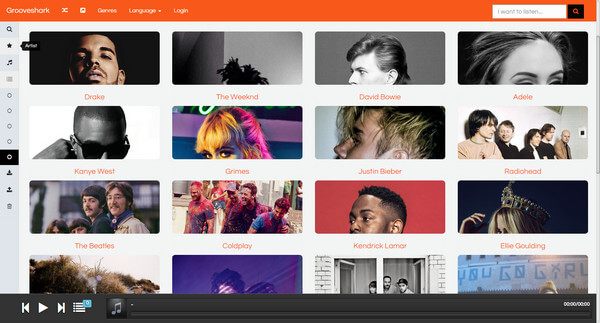 The homepage of this music site is like a big music player interface. In homepage, top artists of United States are listed. Just have a click on the picture above the artists name and listen to all music created by that artist. Top tracks of United States recommend the hot songs or music. Users can select a song from Top Artists or Top Tracks. A search bar also is designed to search songs as you like. And in this Grooveshark site, all songs are classified by artists and genres. Users can share their Groove playlists or a single song to other via Twitter, Facebook and other social media. In the bottom of the homepage, users can click the Play/Pause button and the Forward or Back key to control music playback. Therefore, we can say that the Grooveshark site is Grooveshark Player.
Both of these two Grooveshark music site are featured in community. Users with same tastes can communicate with each other. They can exchange their playlists and follow each other through their Grooveshark accounts.
Download from Grooveshark and enjoy music on MP3 Player
Grooveshark is indeed a great music library to listen to music. Can we download these Grooveshark songs and listen to them on our portable devices? Of course, there are various Grooveshark downloaders in the world which enable users to download music directly from Grooveshark site. However, Grooveshark has explicitly claimed that it does not allow downloads, then how can we download from Grooveshark? Try to record songs on Grooveshark with Grooveshark Recorder by Aiseesoft.
Aiseesoft Grooveshark Recorder
Aiseesoft Screen Recorder is professional screen capture software which can capture online videos, games, podcast, webinars, lectures, presentations, Skype calls, online conference, webcam videos, etc. in full screen or customized screen size with ease.
Record online videos from YouTube, Facebook, Vimeo, DailyMotion, TED, etc.
Record game for sharing.
Screencast webcam videos.
Support capturing pictures from screen.
Record streaming audio, online audio, microphone voice with high sound quality.
Here is the way:
Step 1Download and install Grooveshark Recorder to your computer.
Step 2Adjust the default setting of Grooveshark Recorder.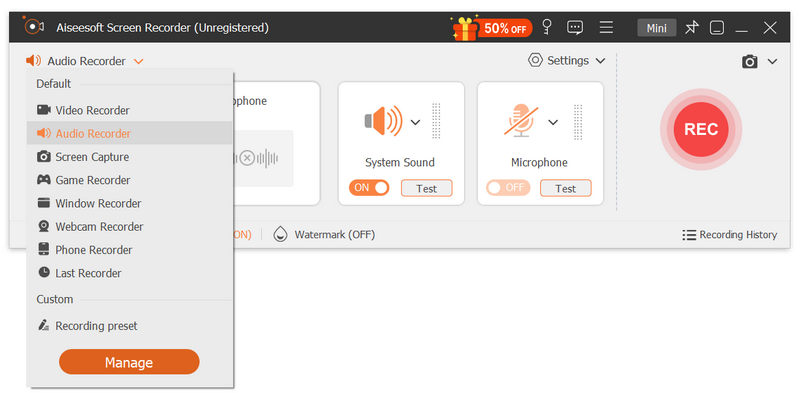 After installing the Grooveshark Recorder to PC, launch it. Choose "Audio Recorder". Then turn off the Microcrophone Audio and keep System Audio on.

Step 3Go to Grooveshark music site and select a song.
Launch either of Grooveshark music site listed in previous part. And select the song you want to download.
Step 4Play the selected music and start to record it.
Play the music you selected on Grooveshark and click REC on Grooveshark Recorder to start to record this Grooveshark music.
Step 5Pre-listen and save the recorder music.
After recording the Grooveshark music, pre-listen and save it to you local files.
In this way, you could also download anime music
Note that the recorded Grooveshark music is in WMA/MP3/AAC/M4A format. If you are not satisfied with he audio formats, you can use a free video covnerter to convert the audio formats to meet your player.