How to Block YouTube Channels
YouTube has been one of the most popular video sharing website among the world. However, if you do not want you children to watch any inappropriate, unhealthy videos on YouTube, or you are always addicted to some hot and funny videos that YouTube recommends to you, it is necessary for you to block some specific YouTube channels.
When you need to know more detailed information about how to block YouTube channels or even download YouTube videos. And this passage will show you a few easy and convenient ways to help you block some contents on YouTube. Please keep on reading and learning.

Block YouTube Channels
Part 1. How to block YouTube channels
Block YouTube channels via video block extension
If you are always log in YouTube through the Google Chrome browser, the most helpful method to block YouTube channels is to download a video block extension. You can easily block a specific video or channel on YouTube through key words, channel names and wildcard.
Just click the button in the right upper corner from the extension's control panel and type in the channel name or the keyword that you do not want to appearing on your YouTube list, you can hide the related YouTube videos. And you can hit on the Add button and enter a certain channel name to block a specific YouTube channel.
As for the difference between keywords, channels and wildcard, keywords will only block by identifying a target word in the channel name or a video title; and wildcard is case insensitive and will block all the YouTube videos relevant to what you type; while channels can be added to the block list by choosing "Block videos from this channel" option.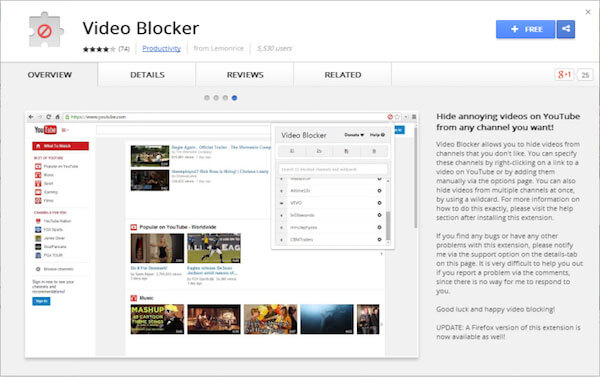 Block YouTube channels via blocking a YouTube user
If YouTube users are always hanging out in your comments area, you can stop them from going crazy by blocking them. Though it will not block their YouTube channels, it will stop them from disturbing you.
You can do like this: Go to the "about" section of their channel profile, and click the logo icon shown below, then the option to block this YouTube user will appear. After a while, a confirmation box will pop up to ask you to submit a request to prevent this user from commenting on your sections.
After you block the YouTube channels, the user you blocked can still watch your YouTube channels and videos, and the same to you. But he will not be able to comment on your videos. If you want to open the channel, just access the community settings and delete them.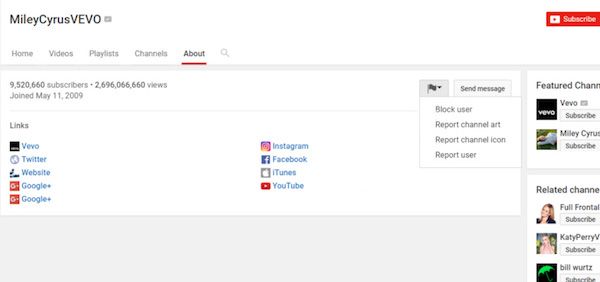 Block YouTube channels via restricted mode
There is a Restricted Mode in YouTube, which is also called Safety Mode. Once you turn on the restricted mode, YouTube will automatically hide the videos that may contain inappropriate content, such as adult video, slang and so on. Though it is not a perfect filter, it is still very important to prevent your children from watching unhealthy videos.
To turn on the restricted mode and block YouTube channels, just Scroll down to the bottom on the YouTube page, choose the "Restricted Mode" or "Safety Mode" button and click it for On.

Block YouTube channels via YouTube kids app
Another efficient solution to block YouTube channels is to download a professional YouTube Kids app. This wonderful app, developed by Google, is designed for kids to watch appropriate and positive contents on YouTube. And you can find this YouTube kids app on Apple Store or Google Play, it is available for Android, iOS and web.
This amazing program recommends videos through a mix of automated analysis and user input, and continuously making improvements based on new technology, research, and user feedback.

Part 2. How to download YouTube videos
Actually, besides the four ways mentioned above to block YouTube channels and videos, you can also choose to download the video and watch it offline, to prevent your children see something bad, or any other. And here we will recommend you a professional and wonderful program, Aiseesoft Video Converter Ultimate.
Aiseesoft Video Converter Ultimate can offer a great solution for you to download, enhance, convert and edit the YouTube videos. So except downloading a YouTube video to help you block a YouTube channel, you can also use this excellent software to do everything to the selective YouTube video. Follow the detailed steps below to learn it:
Step 1 Download Video Converter Ultimate
First you need to download Video Converter Ultimate on your computer, and install it according to the instructions. You can find this program on the official website of Aiseesoft, and choose a suitable version from Windows or Mac.
Step 2 Find the desired YouTube video
To block a YouTube channel, navigate to the YouTube site and locate a YouTube video that you want to download to your local computer, and then copy the URL of the selected video.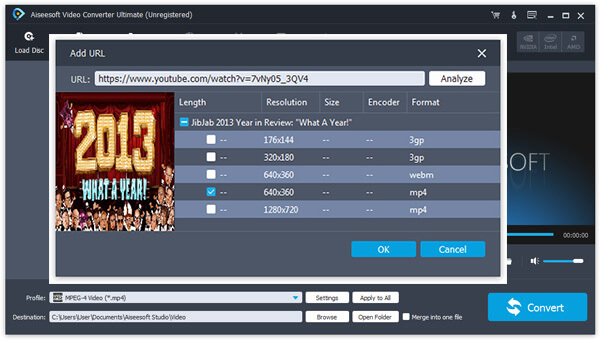 Step 3 Paste the video address
Go back to Aiseesoft Video Converter Ultimate, and hit on Download option on the top bar. Then you can see the video address is pasted to the URL box automatically. Or you can also drag the video directly into this software.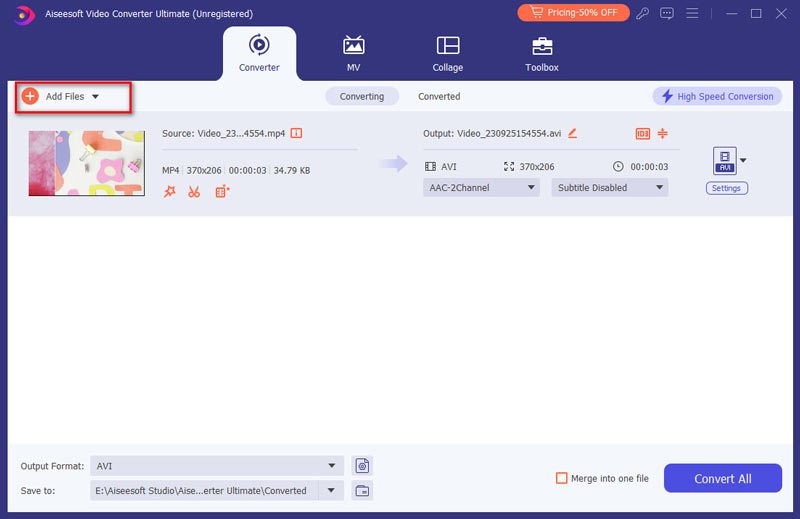 Step 4 Start the copying process
Click Analyze button to analyze the YouTube video, and select a suitable resolution to download the video into your local device, then click OK to start downloading process. Now you can block the YouTube channels successfully!
Conclusion:
Above is the whole content about how to block YouTube channels and videos. One thing to illustrate, however, there is no blocking method that can work 100% effectively. Educate the kids on what is to do and what is not allowed is much more important.
At last, if you have any thoughts about how to block a YouTube channel, you can share them in the comment. Hope this article can help you to some extent.