How Do You Combine YouTube Videos
How to combine YouTube videos? This article will show you three ways. In the first part, we will introduce you with one freeware to help you combine YouTube videos for uploading. For those who want to download YouTube videos and combine them, you can choose to read the second part. For those who want to know how to combine YouTube videos with YouTube Video Editor, the third part is for you.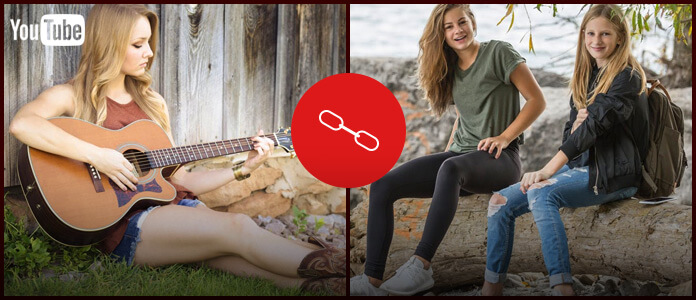 Part 1. Free to combine videos for YouTube uploading
Free Video Editor is highly recommended in this part. This free video editing tool enables to free combine videos without any hassle and then you are able to upload the combined YouTube video file.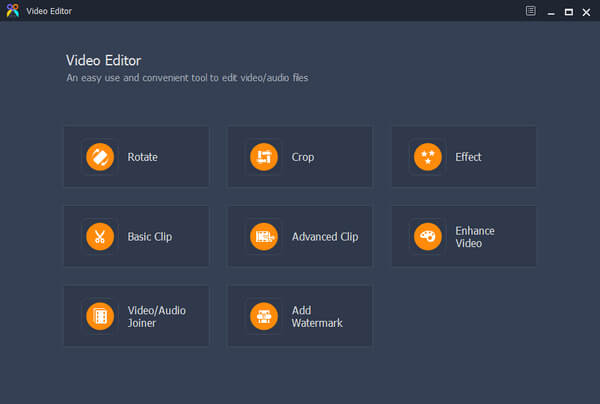 Step 1 Choose combine function
Download and install Free Video Editor. Here you choose "Video/Audio Joiner" button from the main interface and enter the video combining window.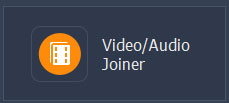 Notes: For you just want a video clip from the video, you can choose basic clip or advanced clip feature to get the preferred video segments. Then use this combining feature to combine video clips.
Step 2 Combine videos for YouTube
Click "Add File" button to add the videos you want to upload to YouTube. You can add more videos in different formats to the window by clicking "Add File" button . Check the video information with the "i" button. And you are able to arrange the video order to get the proper playback for the combined video. For unneeded videos, you can check out the box to delete from the video list.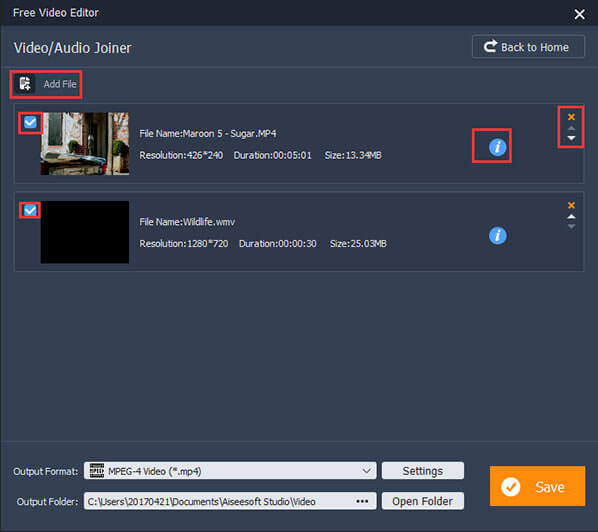 Step 3 Save combined video for YouTube
When everything is well prepared, click the option of "Profile" to choose a YouTube compatible format like FLV, etc. Finally, you can click the "Save" button to combine all the video files together. After saving, click "Open Output Folder" to check the combined video file.

For more information about how to edit video with Free Video Editor, you can watch the video below:
Part 2. Download and combine YouTube videos
Find some YouTube videos and want to combine them together? Then you can try Video Converter Ultimate. This tool enables you to download YouTube videos without hassle, and lets you combine the downloaded YouTube videos with ease.
Step 1 Click "Download" button
Download and install Video Converter Ultimate, the best YouTube video downloader and combiner. Click the "Download" button and a downloading window will pop up.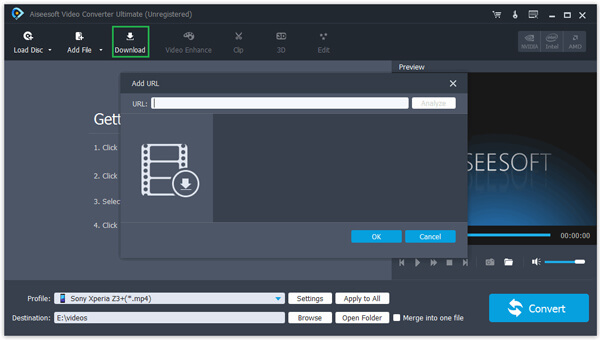 Step 2 Download YouTube video
Copy the YouTube video link and then paste it into the URL box. Click the button of "Analyze" and this program will offer available video resolutions for you to choose from. After choosing, hit the "OK" button. The YouTube video will be downloading. Repeat the step to download other YouTube videos you want to combine.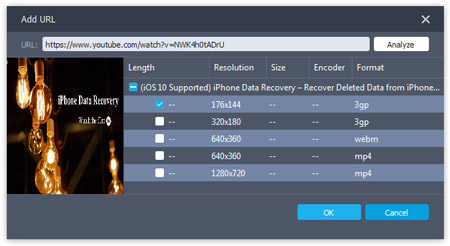 Step 3 Combine YouTube videos
After downloading, you'll see a list of downloaded YouTube videos in the main interface. Choose a YouTube supported video format and then check the box of "Merge into one file". Finally click the "Convert" button to combine YouTube videos.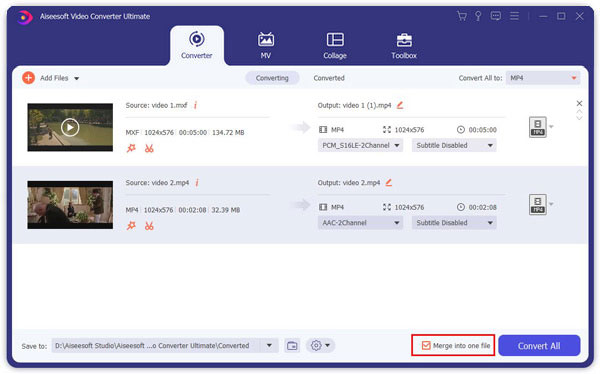 Watch the video below to learn more about Video Converter Ultimate:
Part 3. Combine YouTube videos online
Already uploaded videos to YouTube? How to combine YouTube videos then? Don't worry, YouTube Video Editor can help you. YouTube Video Editor is a built-in video editing tool provided by YouTube for you edit YouTube videos.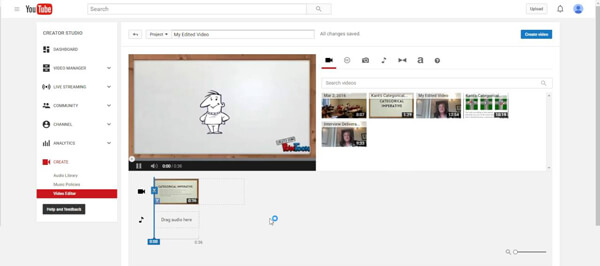 Step 1 Go to YouTube Video Editor. Visit youtube.com/editor and log into your Google account. Also, you can log into your YouTube account, click "Upload" > "Edit" to the Video Editor.
Step 2 Add the YouTube video files to combine. You need to add the YouTube videos to the timeline. Directly drag and drop the YouTube videos from video pool to the timeline or just click the plus icon to add YouTube videos.
Step 3 Arrange the video order. Once the video files are in the timeline, arrange them in the order you want.
Step 4 Save the video settings. Review the result and then click the "Publish" button to save the settings. That's it. You've managed to combine YouTube videos.
You may feel YouTube Video Editor more convenient, however, this video editing tool is not that professional. What's more, YouTube Video Editor will go away in September, 2017. In that case, you can choose Free Video Editor or Video Converter Ultimate to help you combine YouTube videos.
In this article, we mainly show you how to combine YouTube videos with Free Video Editor, Video Converter Ultimate as well as YouTube Video Editor. If you have any better idea, welcome to tell us.