How to Remove YouTube Channel on your Computer or Phone (Resolved)
You may have a YouTube channel for a while and one day you do not want it anymore. Maybe you just try to stop this channel for a while or you want to delete this YouTube channel permanently. If so, you want to know how to complete it. Here you can follow the guide to learn the easy way to hide or delete YouTube channel.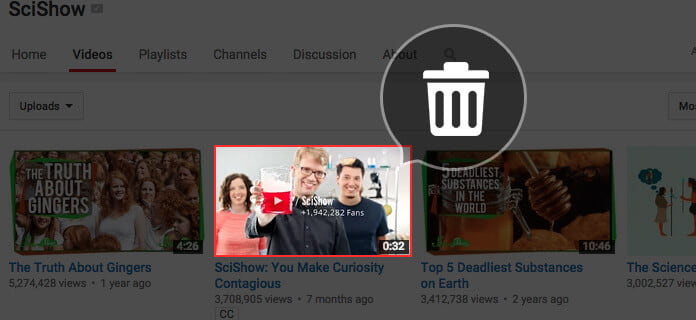 Part 1: How to delete YouTube channel on PC/iPhone/iPad/Android phone
Step 1Get one computer or just use your iPhone, iPad or Android phone to open a browser and go to YouTube website to sign in your account.
Step 2Click the icon on the top right side of the webpage and go to the YouTube settings.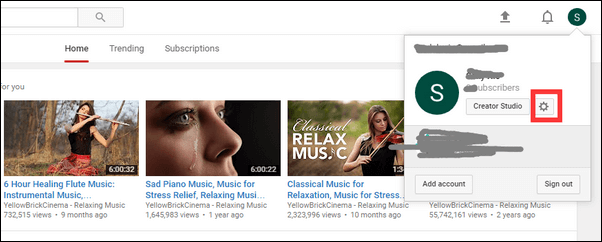 Step 3Here you are in the Overview section and click the Advanced under the channel name part.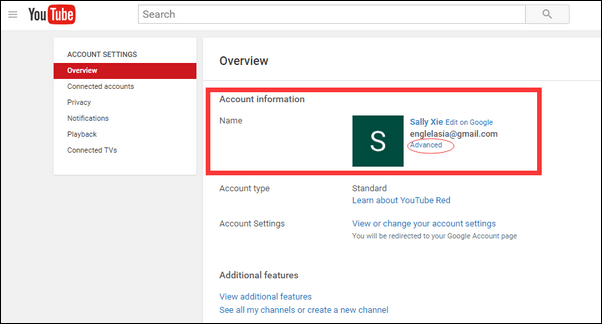 Step 4 At the bottom of the Advanced section, here is a Delete Channel button, just click it if you are sure to delete this YouTube channel and it will jump to the Google account sign in window and need you to re-enter your password for verifying YouTube account.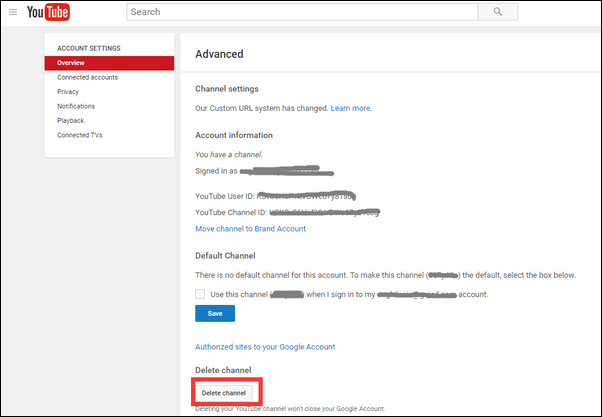 Step 5 After re-entering your password, here you go to the Hide or delete your content from YouTube section. Choose I want to permanently delete my content and check the boxes for confirmation and then click the DELETE MY CONTENT button to finish removing your YouTube channel.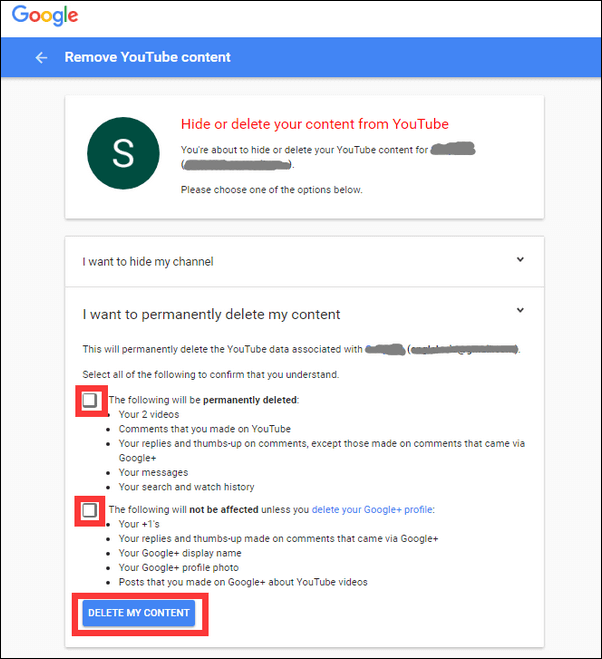 Here you can also check the official YouTube Help channel video tutorial for how to delete your YouTube channel here:
Tips: You can choose to use YouTube Downloader to download your videos on your channel before deleting to make sure you will not lose valued contents that may be useful in the future.
Aiseesoft Video Converter Ultimate
For Mac
Download and convert YouTube to 3D or other popular 2D video formats you need.
Save YouTube videos and online videos from popular sites like Facebook, Twitter, Instagram, DailyMotion, Vimeo, TED, Yahoo, Vevo, etc.
Enhance video quality and add more video/audio effects, including 3D.
Support any popular format, Windows/Mac version, iOS/Android device.
Convert homemade DVD to 3D video files with one simple conversion.
Part 2: How to hide YouTube channel on PC/iPhone/iPad/Android phone
If you just try to hide your YouTube channel for a while instead of permanently deleting it, you can follow the steps as above from 1 to 4. Then just select I want to hide my channel on the Hide or delete your content from YouTube section after re-entering the password and get in. Check all the boxes to confirm your understand of making your YouTube content and activity private and click HIDE MY CHANNEL button to finish the hiding.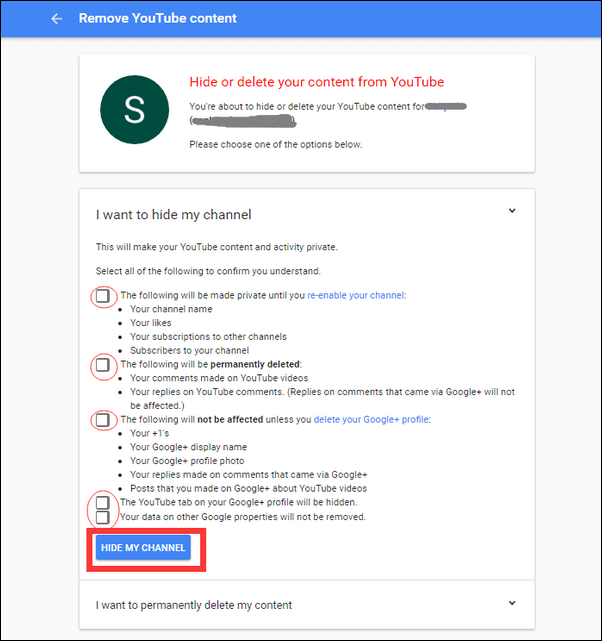 Part 3: How to hide or delete video content or playlist from your YouTube channel
Step 1Go to youtube.com on the browser and sign in your YouTube account. Select My channel on the top left sidebar and then Video Manager on the top of the YouTube channel art.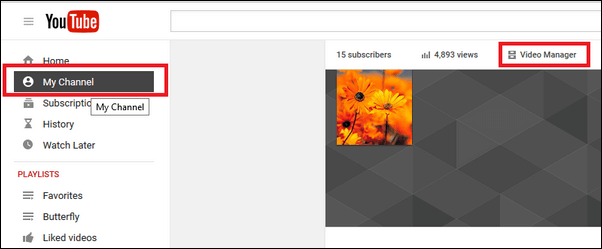 Step 2On the Video Manager, you can see all your videos, and you can check the boxes of the videos you try to delete or hide. If you try to delete the YouTube video, after checking the box, you can click the Actions and select Delete on the dropdown list. If you try to hide the video, you can choose the Unlisted or Private under the Privacy on this list.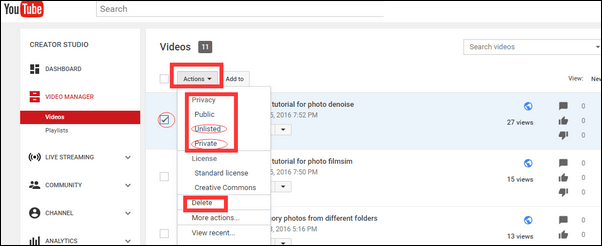 Step 3If you try to delete your playlist, you can choose one of your playlists on the left sidebar under the LIBRARY section and enter this playlist. Click the More on the right side of the playlist section and choose Delete playlist to finish removing playlist.

That is the whole guide for hiding or deleting YouTube channel or video content on your computer, iPad, iPhone or Android phone. Maybe you may try to know more about the other things related to deleting YouTube contents, just leave your comments and let us know. Besides, if you just want to get ride of the former YouTube channel and start a new YouTube channel.