Best YouTube Intro Maker to Create a Cool Video Intro
Summary: For many YouTubers, it's quite hard to make a cool YouTube intro. This post will recommend a great YouTube intro maker to help you create a good video intro for YouTube in detail.
"I want to make a funny video intro for my YouTube channel, how long should an intro to a video be? Is that 15-seconds YouTube intro too long for viewers? Any help?"
"Is there any easy-to-use free YouTube intro maker? I always want to create a personal video intro for my YouTube videos, which tool I should use? I tried using iMovie to make a YouTube intro, but not satisfied with the effects. Any help?"
As a YouTuber, you definitely want to create high-quality videos to get more views and followers. When you browse some popular YouTube channels, you may notice that most of them have cool YouTube introductions. I'm sure you'll start thinking about how to make a intro for YouTube.

A good intro video for YouTube can present a professional image of your brand and video. While sometimes, a bad YouTube intro will cause viewers feel boring or annoying. You may still undecided on whether you should put an intro or outro in your YouTube video.
In fact, it's very necessary and helpful to use a YouTube intro. But do remember that, you should put a short and awesome YouTube video intro. This post will show you detailed steps of how to make a YouTube intro. Moreover, some great YouTube intro makers are listed for you to choose from.
Part 1. About YouTube intro and outro
Before showing you how to create a cool intro for YouTube, we will give you a simple introduction about YouTube intro and outro.
YouTube intro is a small video clip which is placed the start of YouTube video for branding purpose. As we mentioned above, a good intro can easily show a professional image of you and your video. It can quickly build up your personal brand image and promote your channel or website. It must be noted that, your YouTube intro should be short. The key part is still the YouTube content. A good intro for YouTube video is just the icing on the cake.
YouTube video outro is the similar to intro. But it is placed at the end of a YouTube video.
Part 2. How to make a YouTube video intro
Many free YouTube intro makers and intro video templates on the internet can help you create an intro for YouTube video. Surely, a good tool can quickly finish the YouTube intro creating job. Considering that, here we sincerely recommend the professional YouTube intro maker, Slideshow Creator for you.
Steps to make intro video for YouTube
Step 1 Download and launch YouTube intro maker
Double-click the download button above to free download and install this powerful YouTube intro creating software on your computer. Then run it and enter the main interface.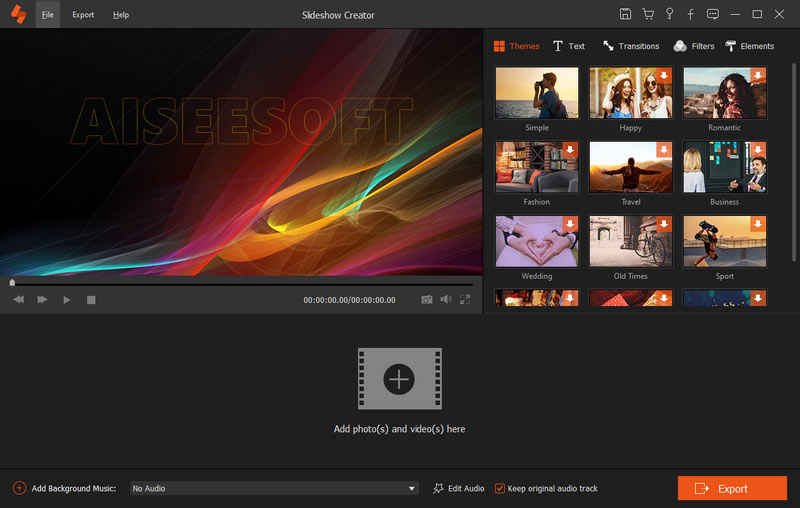 Step 2 Add files
You are allowed to import images or clips to make your YouTube intro by clicking the big + button. Many useful features are designed in this intro maker. For instance, 10 great themes are provided here. Moreover, you can handily adjust the text, elements, motivations and more in the intro video.
After loading, all the imported files will be displayed in the bottom part of the interface. The preview window will show the first loaded file.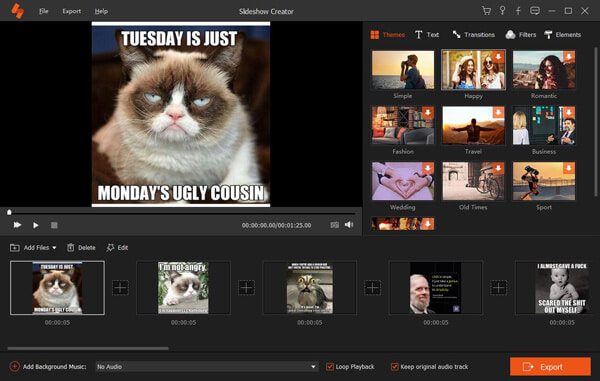 Step 3 Choose theme and edit intro
As we mentioned above, there are 10 fantastic themes are offered to help you make a YouTube intro. The most convenient part is that, you are still allowed to adjust various elements in the theme. In this way, you can get full control of the YouTube intro effects.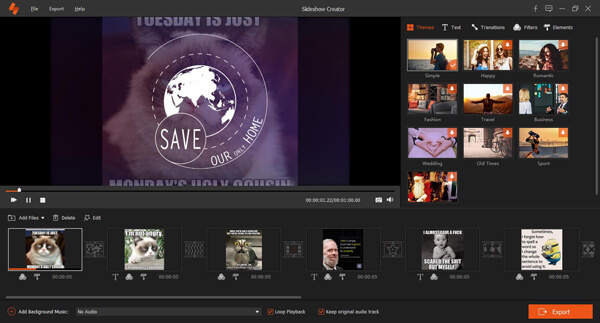 Here you can choose your preferred theme, add texts/transitions, adjust specific elements, set intro video motions and more. In addition, you can click Edit button to adjust image effects like Contrast, Saturation, Brightness, Hue, and set motions and so on.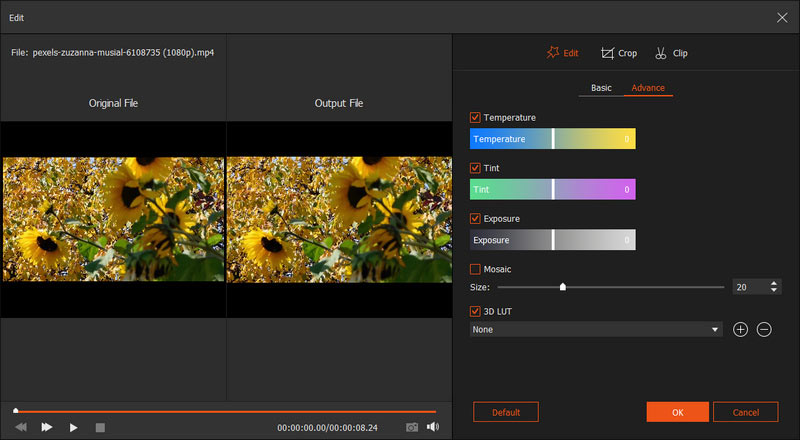 Step 4 Add audio track
A suitable background music always has a powerful to motivate your YouTube intro. You can accompany music to video intro by clicking Add Background Music button. Local music in any popular audio format like MP3, WMA, AAC, M4A, FLAC, etc. is supported. Also, you can set No Audio or Keep original audio track.

Step 5 Export YouTube intro
When all editing and adjusting are done, you can click Export to export the created YouTube intro. The output YouTube video intro can be saved in any frequently-used 4K/HD/SD video format like YouTube FLV, MP4, MOV, AVI, MKV, WMV, and more. During this step, you need to name the YouTube intro and pick a right destination folder.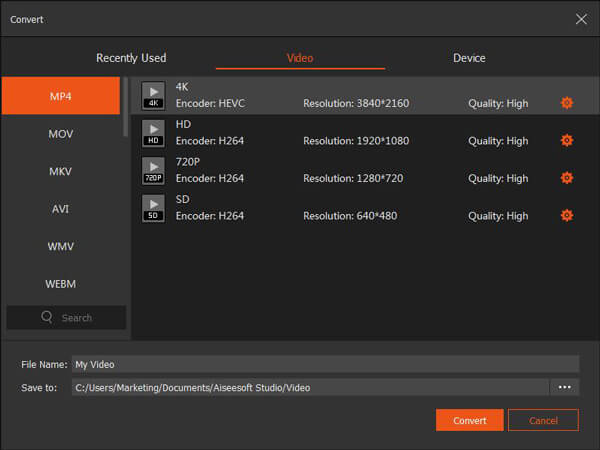 Here's the video about making slideshows for you. Click it to check.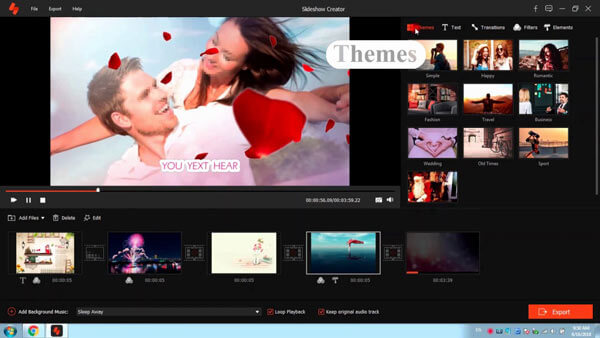 Part 3. How long should YouTube video intro be
All types of videos carrying motion intros are uploaded to YouTube. Some YouTube intro are 3-5 seconds long, and some are 20 seconds long or more. So when you plan to make a YouTube video intro, you may feel confused how long should the YouTube intro be?
To set a suitable YouTube video intro length, you should pay more attention to the audience retention. You need to look at YouTube analytics to learn what keeps viewers around and what drives them away.
In general, your YouTube video intro should be shorter than 5 seconds. Through our tests and analyses, viewers are more likely to leave when the intro is longer than 5 seconds.
A cool YouTube video intro will fresh viewers' feelings. But when the intro goes so long (more than 10 seconds) that most viewers will drop off. Go without saying that, no one want to waste too much time before the actual content of your YouTube video starts.
Remember to check the audience retention if your YouTube video contain intro longer than 5 seconds. Trim the YouTube intro length if it drives many viewers away.
Still, your YouTube video intro length are suggested to keeping in 5 seconds max.
Part 4. Three great YouTube intro examples
Most popular YouTube channels are designed with great video intros. If you have no idea what kind of video intro you should make, you can check these cool YouTube intro examples first.
TED Talks
https://www.youtube.com/user/TEDtalksDirector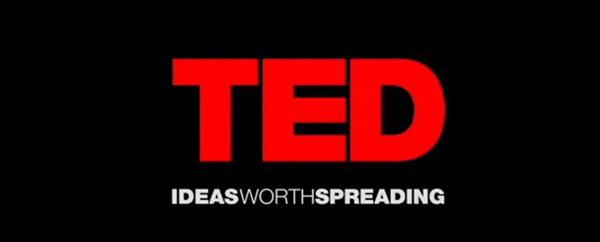 Armada Music
https://www.youtube.com/user/armadamusic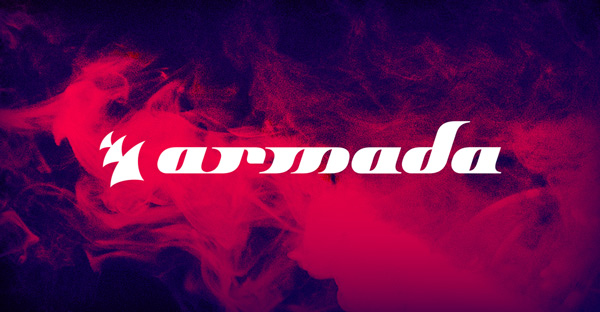 Last Week Tonight
https://www.youtube.com/watch?v=XzCgVltuzEk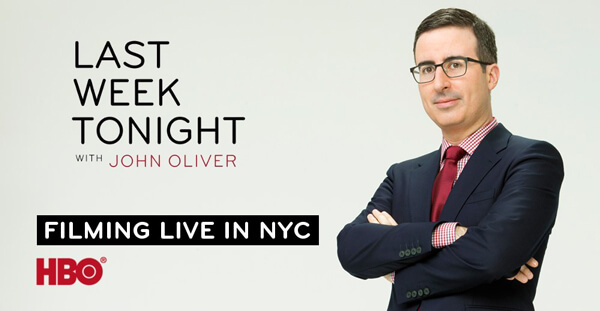 Part 5. Free online YouTube intro makers you may want to know
Sometimes, for making a 5-seconds YouTube video intro, you may prefer to choose online YouTube intro maker rather than install new tool on your computer. If you are one of them, you can rely on the online YouTube video intro creating site.
With online YouTube intro maker, you can free make a fully custom animated intro for your YouTube channel. This part will introduce you with three online tools to help you get the job done.
MotionDen
https://motionden.com/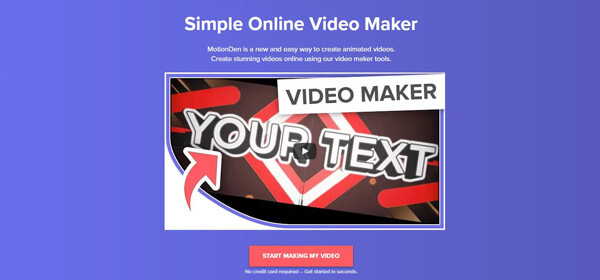 MotionDen is a simple online video maker which can help you create a video intro for YouTube with ease. When you enter its site, you can check the video to whole process of how to use it. Then you can click the big "START MAKING MY VIDEO" button to make a cool YouTube video intro online. Many examples are offered for you to choose from.
Animaker
https://www.animaker.com/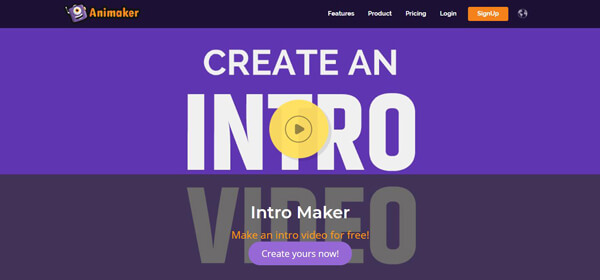 If you want to make an anime kind of YouTube intro, Animaker will definitely be your best choice. This free online YouTube intro maker carries the largest collection of animated characters, properties, BGs, icons, charts and maps in the world.
Whether you want to create video for business, personal projects, presentations, or something else, Animaker can do you a great favor. It provides you with 6 unique video styles. You are allowed to use a single style or multiple styles in one video.
Renderforest
https://www.renderforest.com/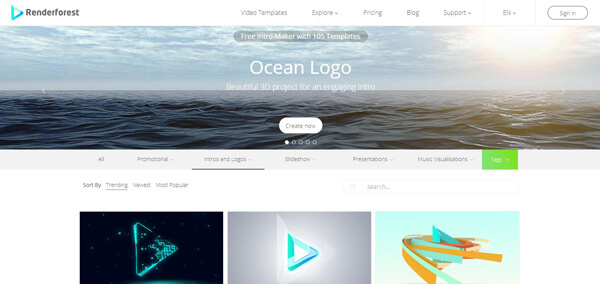 Renderforest is another popular online free YouTube intro creating tool. Many templates are listed here to help you quickly make a cool video intro for YouTube. Just upload your personal logo, write texts and then put right music, you can handily complete the intro creating process. You are allowed to preview the YouTube intro effects before exporting it.
We mainly talked about how to make a YouTube video intro in this post. Detailed steps are told to help you create a cool video intro for YouTube channel. What's more, we show you some great intro examples and online free YouTube intro makers. Hope you can easily create a suitable YouTube intro after reading this page. Leave us a message if you still have any question.