How to Make a YouTube Private Video Public
Summary: Feel confused that your friends can't view your uploaded YouTube videos? You may set these videos private only for few people. This post will show you how to make a YouTube video public. Surely, if you want to set YouTube video private, you can also find the method here.
YouTube is the most popular video site which enables you to watch all types of videos and share your own videos. You are allowed to upload personal and professional videos for the world to watch. Considering that, lots of viewers all around world have the chance to browse your videos. It's important to know the YouTube privacy settings.
YouTube changed its methodology for privacy settings since October 2012. Now you can set the YouTube video settings as Public, Private, or Unlisted condition after uploading a video to YouTube. There are several options offered as the service integrates with Google+. You can freely control the privacy settings on a video-by-video basis.

In general, your shared YouTube videos can be watched publicly. While if you set the privacy setting, the YouTube videos can only be viewed based on your settings. After setting your video as private or unlisted, it can't be viewed by anyone. This post will show you how to make a YouTube video public.
Steps to make a YouTube private video public
As it mentioned above, after sharing a video to YouTube, its privacy level is set to Public. However, for different reasons, your video may be uploaded as a private one. The good thing, it's quite simple to change the condition. You can easily make a YouTube video public in the Privacy Settings. You can check the detailed steps below:
Step 1 Open your browser and navigate to YouTube site. Then sign in your YouTube account.
If your YouTube account is not automatically signed in, you can click Settings on the left control and then enter the Account window.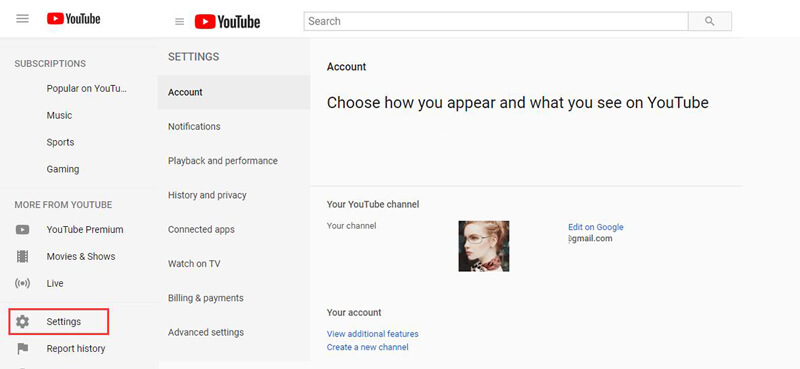 Step 2 Click on your profile picture and then click the Creator Studio button. Click VIDEO MANAGER on the left side, then you can click Videos or Playlists according to your need.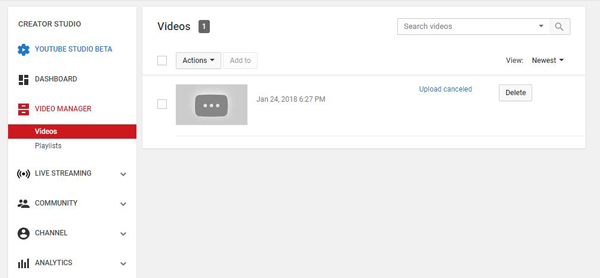 Step 3 When you enter the Video Manager window, you can see all uploaded videos are listed here.
Step 4 There is a View option designed on the top-right corner of the video. You can click on it and select Public option from the drop-down list.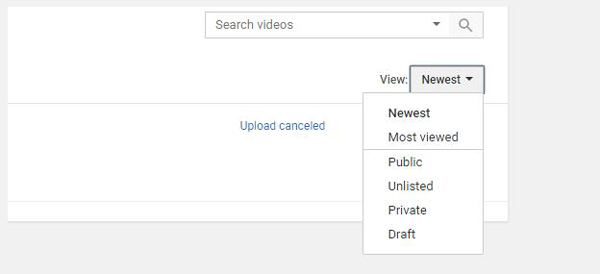 Besides Public, there are also Private, Unlisted and Draft options provided for you. If you set a YouTube video private, it can only be viewed by your friends in Google+ circles. The unlisted videos won't be checked by others.
Steps to make YouTube channel public
If you want to quickly set your YouTube channel public, you can follow the next steps:
Step 1 Go to YouTube site and log into your YouTube account.
Step 2 Locate and click on Settings option. Then click Advanced > Make This Channel Public to set your YouTube channel to public condition.
Here you can also see a "Channel recommendations" tab, tick the Allow my channel to appear in other channels' recommendations option. Then click on Save button to confirm the operation of making YouTube video channel public.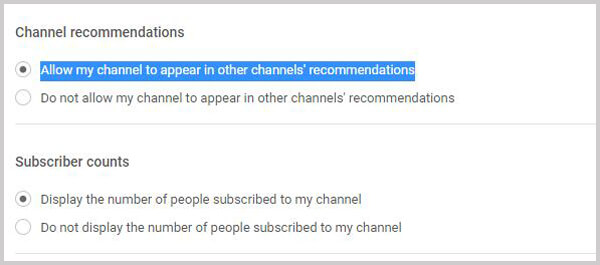 How to make YouTube videos private
If you want to post a YouTube video only visible to some of your friends, you can make YouTube videos private. People who in your Google+ circles or have the URL can still view your video. Before sharing a private YouTube video, you should link your YouTube channel to a Google Plus account. In that case, you can simply pick the names of your viewers or choose a Google Plus circle to share the video.
Step 1 Open YouTube on your browser and then log into your YouTube account.
Step 2 Click your profile to enter Video Manager window. Here you can check all your uploaded videos.
Step 3 Find the YouTube video you want to make it private, click the blue Public globe.
Step 4 Click on "Public" will arise a drop-down list of options. Choose Private from options.

Step 5 Click Save Changes to confirm the operation to make a YouTube video private.

We mainly talked about how to make a YouTube video public. You can easily do that after reading this page. Of course, you can also make YouTube videos private with ease. If you still have any question, you can leave us a message in the comment.