How to Earn Money from YouTube and Monetize YouTube Videos
Nowadays YouTube is the largest video streaming website in the world and more and more people use it to share interesting videos with family and friends. Moreover, part of the YouTubers creates video contents to make money on YouTube. Maybe you are interested in joining the YouTube monetization project and want to have a quick start. Then you can follow this article to find the way to earn money on YouTube.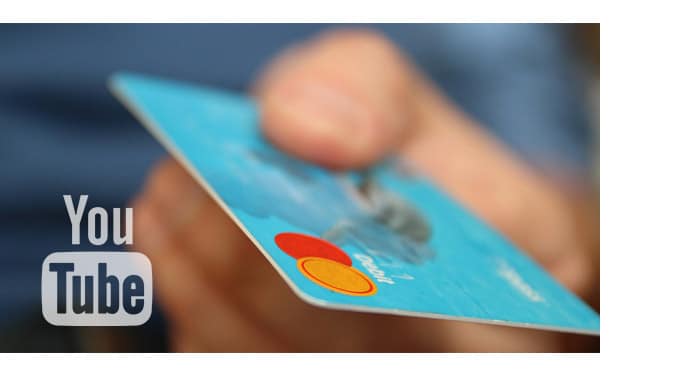 Part 1: How to monetize YouTube with AdSense
If you already have a YouTube account and try to make some easy money, then you can choose to get paid through YouTube ads. It is an easy start and you can make some small revenue like generate $2 or $3 per thousand views through advertisers paying around $20 per thousand ad impressions. So here is the quick guide of generating money from YouTube ads:
Step 1 Create your YouTube channel
(If you already have a YouTube channel, just ignore this step.) Just remember two key points: 1. Add keywords on your channel to make people easy to find. 2. Make your user name easier and simpler to remember.
Step 2 Make video contents on your channel
Upload your video contents to your channel and keep an uploading schedule to maintain your channel regularly in order to obtain stable audience number. For every uploaded video, try to add attractive description tags and target keywords to help people find your video in searching. Keep in mind that you may better generate video contents you are interested or professional on, or it would be hard to keep creating new contents in a long term.
Step 3 Get more subscribers
In order to generate more money, you need to increase your audience. Try to use some channel to promote your channel like your own social media account such as Facebook, Twitter, Google+, etc. Interact with your audience by replying comments in time and arising more communication through discussion or posting videos related to audiences' comments or questions.
Step 4 Monetize your videos
In order to get paid on YouTube, you need to join the YouTube Partner Program first. Just sign in your YouTube account and select your account icon "Creator Studio" in the top right. Select "Channel" in the left menu and click "Enable" under "Monetization". Then you can monetize your uploaded video by clicking "Monetization" tab right after uploading on the upload page and select "Monetization my video" and ad formats you want to turn on for the video. Click "Save changes" and finish the monetization setting.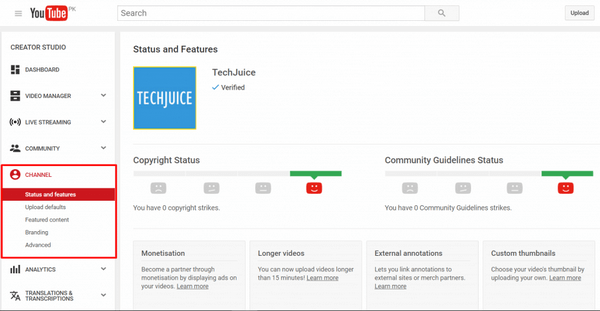 Note: you can also set your monetization default to let all uploaded videos automatically be monetized. Just select your account icon "Creator studio" and check box next to "Monetization" on the Channel "Upload defaults" part.
Step 5 Set up Google AdSense account
Create a Google AdSense account and add your Paypal or bank account and valid mailing address in order to verify your identification and send money to you.
So it is the easy steps to learn how to get paid on YouTube with AdSense. If you are interested in earning money from YouTube, you can try this way first. However, if you want to make more money or try to full control of the ads contents like a professional YouTuber, you may like to learn the following methods on making money on YouTube.
Part 2: How to generate revenue on YouTube without AdSense
There might be lots of different ways to make money on YouTube, but first you may need to learn your audience demographics in order to target the right methods to generate more money. So you may pay attention to the following demographic information: Gender, Age, Geographic location, Watch Time and A combination of the above. With the information, you can understand your audience fully and know which niche market you can target to earn money from your channel. Then let's start talking the other methods to make money on YouTube.
Method 1: Make money on YouTube by selling products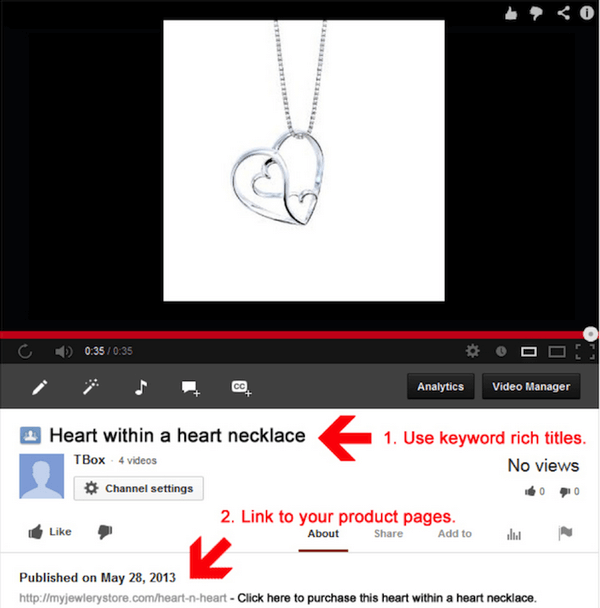 You can use YouTube as your online store to sell your own goods if you have. You may post a video on introducing your product or reviewing it to recommend it to your audience and attract them to buy it. For handling orders and customers, you can set up ecommerce storefront like "Shopify" (www.shopify.com) and link product introduction video to your product landing page at the end of your video. Or if you do not have your own products, you can also try to partner with an existing merchandising network.
Method 2: Sell your video contents to the media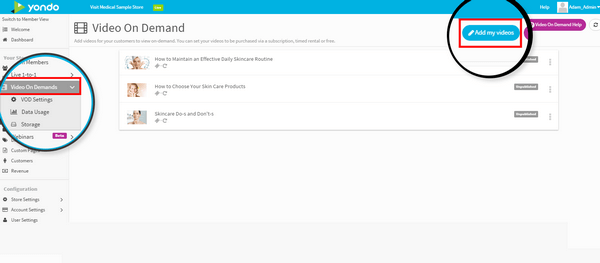 If you create a viral video with mass appeal, you can try to license your content to others for commercial usage. You can list your videos on the marketplace like "Juken Media" (www.jukinmedia.com) to let the right people find and purchase them. Or you can also use "Yondo" (yondo.com) to create your own store which sells on-demand video content with your own domain. You can choose to sell pay-per-view rentals, monthly subscriptions or anything in between. On that way, what you need to do is focusing to create great video contents that might attract commercial use.
Method 3: Join brand affiliate program and direct traffic to affiliate links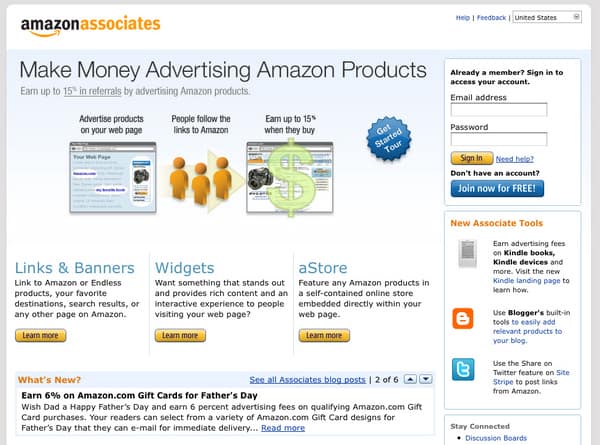 Affiliate marketing would be an easy and popular making money method especially when more and more people like to spend time on watching videos online. So you can try to create a lively YouTube channel and use it as the primary form of content. Like Amazon.com, it has its own affiliate program, so you can try to join its affiliate program through commission junction (www.cj.com) to get affiliate links and get paid through this platform.
Method 4: Fan funding by your YouTube audience with your video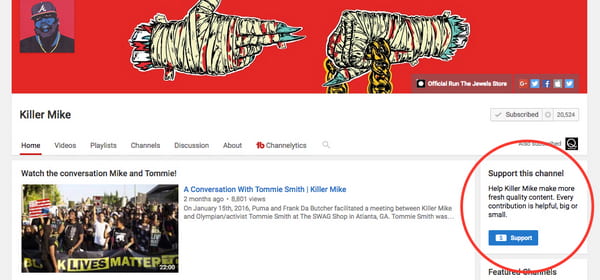 YouTube has a "YouTube's Fan Funding" feature which will let you create a "tipping jar" for your audiences to donate whenever and however much they would like to contribute. You'll need to set up your account for advertising first. You can use Fan Funding at gaming.youtube.com or on the YouTube Gaming app. Check the following guideline on YouTube Support Center: Fan Funding on YouTube Gaming and Super Chat in live streams. Of course, you can also use other fan funding platform to recur donations like Patreon (www.patreon.com) and Tipeee (www.tipeee.com).
Method 5: More ways you can think about to get paid on YouTube video
There are more other methods which can help you to earn money from YouTube like make crowdfunding, working with brands as an influencer, attracting sponsorships, transition into live speaking engagements, etc. However, those methods would require you to become a YouTuber who may live in making money on YouTube. If you do not want to start your career as a YouTuber, you can think for a second and try the above methods first.
If you get more ideas on earning money from YouTube by thinking outside the box or share your own experience, just leave us comments below and let more people know your thinking.