How to Remove YouTube Videos That You or Someone Else Uploaded
Compared to uploading videos to YouTube, it can sometimes be even harder to remove a video from YouTube for advanced YouTube users, yet this can happen under many circumstances. Whether the video is yours or not, there may be different reasons for getting it away from the video giant, such as outdated content, mistakes in editing, or to protect your copyright from other people. Then how to remove a video from YouTube? The article are divided into two parts, the first part teaches you how to remove your own videos on YouTube, the second part tells you how to remove a video from other YouTube channel if you find it violating your rights.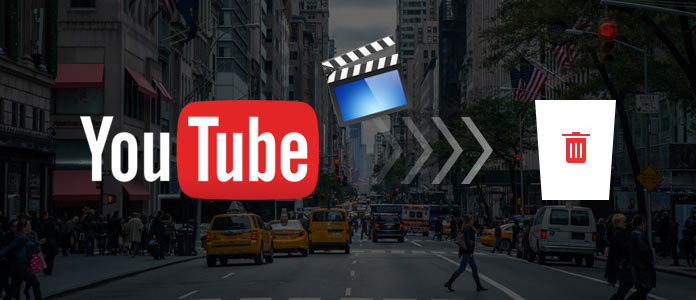 Part 1. How to remove a video from your own YouTube channel
It might be needed for you to remove uploaded YouTube videos if the content is quite old, or, if you have too many videos on your channel and you need to clear up those who aren't that interesting. You can follow the steps below to remove a YouTube video on your computer.
Step 1Go to YouTube.com and sign in your YouTube account.
Step 2Click "My Channel" on the left bar, and then find "Video Manager" option.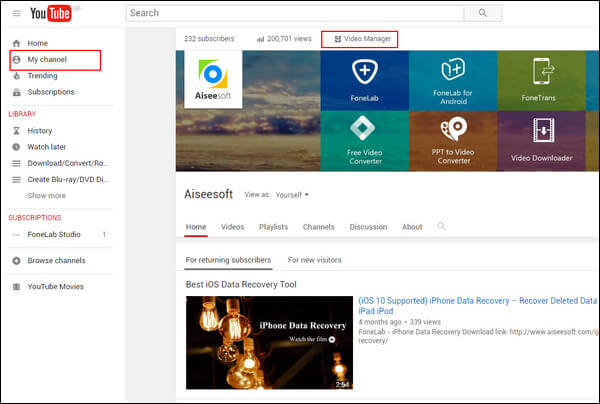 Step 3Click "Videos" to tick a video or videos that you want to remove.
Step 4Click "Actions" button and you'll see a drop-down menu. To delete a YouTube video or remove videos on YouTube permanently, click "Delete" button in the list. What's more, if you only don't want to delete the YouTube video, but only intend to hide it away from subscribers, you can simply click on the "Private" or "Unlisted" button.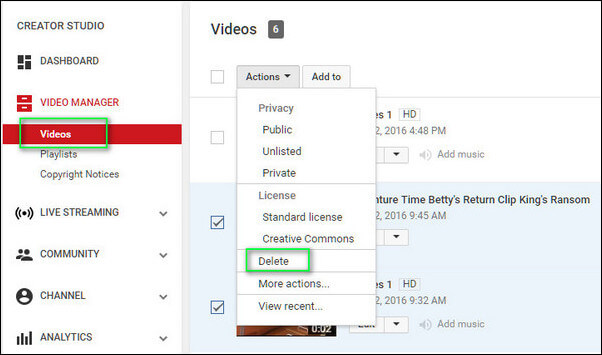 That's pretty much it! Apart from the web, you are also allowed to remove YouTube video on Android/iPhone, simply find the video you intend to remove in "My videos", hit the menu icon, and choose "Delete" to remove the video from YouTube.
Part 2. How to remove videos from YouTube that someone else uploaded
There are certain instances in which you might want to remove YouTube videos from other channels as well, mainly when you encounter videos you find objectionable or possibly detrimental to you or your company.
While you can't directly remove videos others have uploaded, try to contact with video publisher directly, or leave a message. If this doesn't work, there is a reporting system in place to have YouTube review and remove content if it violates the Terms of Service or the law.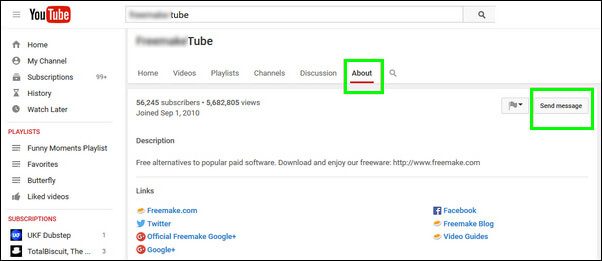 Specifically, under the video you want to remove, click "More" > "Report". You will have to explain the issue in details in a six-step wizard which extensively asks you about how the video is invasive to your privacy rights. Then you will have to wait for the YouTube support team to assess it and make the decision for the removal.

Aiseesoft Video Converter Ultimate
For Mac
Download and convert YouTube to 3D or other popular 2D video formats you need.
Save YouTube videos and online videos from popular sites like Facebook, Twitter, Instagram, DailyMotion, Vimeo, TED, Yahoo, Vevo, etc.
Enhance video quality and add more video/audio effects, including 3D.
Support any popular format, Windows/Mac version, iOS/Android device.
Convert homemade DVD to 3D video files with one simple conversion.