How to Rotate YouTube Video
"I often upload videos on YouTube to share with friends. Yesterday I found a video which added month ago is with a upside-down image, that's really bothered me. Is there any way to rotate YouTube video?"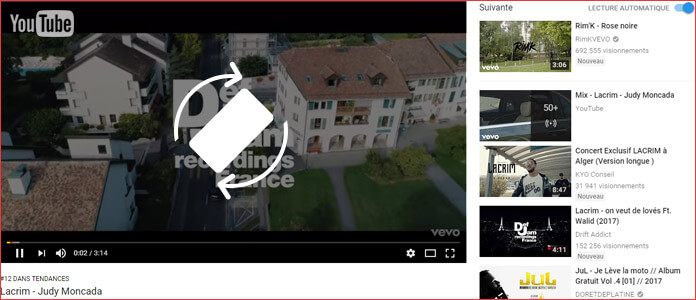 You may frequently watch various videos on YouTube. As the world's largest video-sharing website, YouTube attracts millions of people to view, comment and share videos on its platform. Do you know how to rotate a video on YouTube if the loaded video is upside down or sideways? Keep reading to find the answers.
Part 1: How to rotate a video on YouTube
YouTube has provided you its own video editing tool, YouTube Video Editor to help you trim YouTube videos and get the best effect you want. All your uploaded YouTube videos will be added automatically to Video Editor. You can use Video Editor tool to cut the length of your video clips, combine multiple videos, and add music or effects, etc.
If you've already uploaded video to YouTube before you notice the angle issue, you can use the following method to rotate YouTube video. There's no need to delete the video and upload it again. Just take the next steps to flip video on YouTube.
Step 1 Access YouTube video
Open YouTube site on your browser and log into your YouTube account. Click "Vide Management" to find the video you want to rotate the incorrect orientation.
Step 2 Choose Enhancements
Click "Edit" and then drag the video into editing area. Here you can see a selection of tools. Click on "Enhancements" option to continue.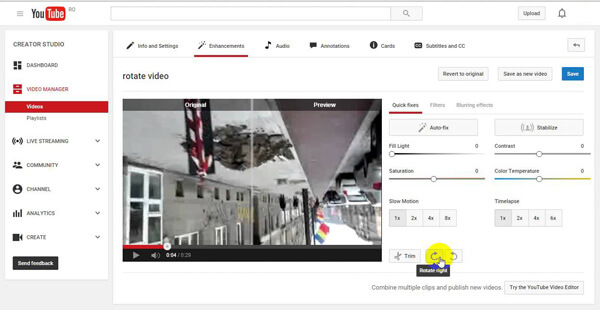 Step 3 Rotate YouTube video
Click "Rotate" button to rotate the video on YouTube until you get a suitable image.
Part 2. How to rotate YouTube video (downloaded or before uploading)
What if you capture a video or download YouTube video with upside down images? There are still many tools on the internet can help you rotate a video for YouTube. Here we introduce you with the professional YouTube Video Editor to help you do that job. First, you should free download and install it on your computer.
Step 1 Launch YouTube Video Editor
After downloading, install and run this free YouTube video rotating software on your computer. Many useful editing functions are designed in this tool, such as rotate, clip, crop, merge, watermark and more.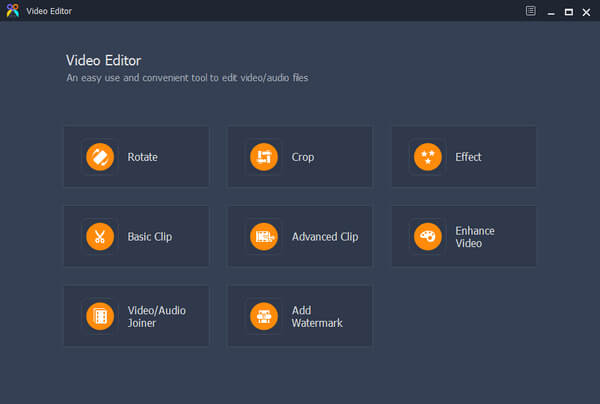 Step 2 Rotate YouTube video
Choose "Rotate" option in the interface, then click "Add File" button to import your downloaded video. It provides four rotate options for you to choose from, including Rotate 90 clockwise, Rotate 90 counterclockwise, horizontal flip and vertical flip.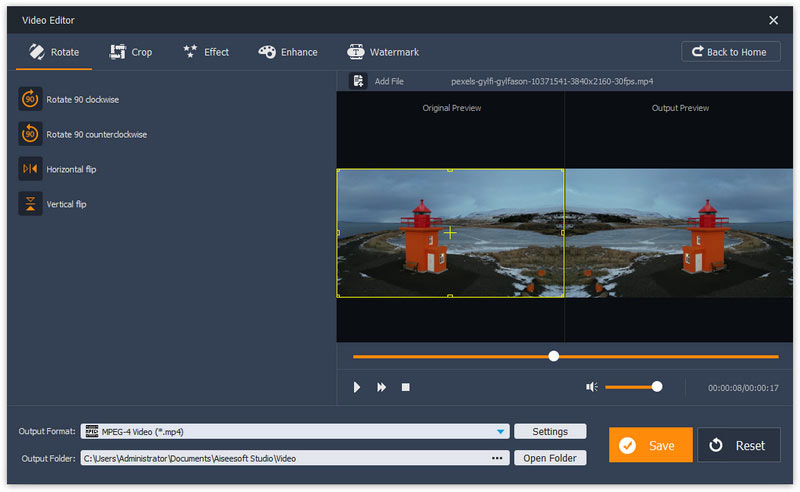 Rotate your YouTube video with your preferred option. After that, click "Save" to confirm the operation.
Check how to rotate a video on YouTube from the video below:
Now you must get your preferred method to rotate a video on YouTube.
We mainly talk about how to rotate a video on YouTube in this guide. Two simple ways are recommended for you to fix the image issue. Hope you can handily rotate YouTube video after reading this post.