Multiple Methods to Watch YouTube Videos on Roku Box Effectively
Similar to Google Chromecast and Apple TV, Roku is a digital play box for accessing videos, music and games on TV devices. Since more and more channels are available to Roku, such as YouTube, this digital player has become a popular home entertainment assistant in many families. Also, many people use Roku YouTube to bring the streaming video site into their living room and enjoy their favorite videos on larger screen. But how to watch Roku YouTube correctly is still a challenge. To help you watch YouTube on Roku successfully and comfortably, we are going to show you the guides in detail below.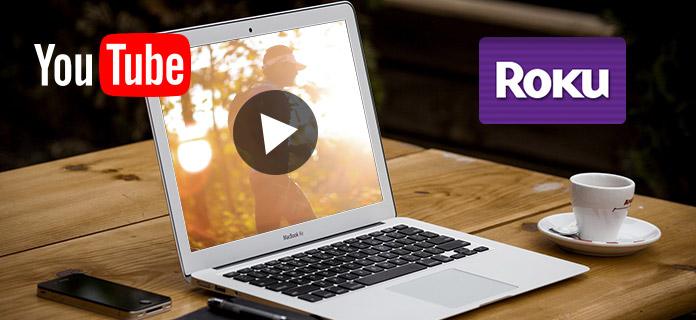 Part 1. Watch YouTube on Roku with 3 simple methods
There are several Roku models on market, like original Roku released in 2010 and new Roku launched in 2013. And the ways to watch Roku YouTube are different for original and new models.
Method 1: How to watch YouTube on new Roku
Step 1 Turn on the Roku display
Make sure you have connected Roku box to your TV set using HDMI. Power on your TV set and go to the Roku display. Then the Roku home screen will show up.
Step 2 Add YouTube channel on Roku
Open the "Channel Store" from left Roku menu. Then you can go to "Most Popular" or "Top Free" tab on the store screen. Scroll down and find out YouTube. Use your remote controller to select YouTube channel and then choose "Add channel" in description screen.
Step 3 Activate Roku YouTube
After add YouTube channel, you can back to Roku main screen and press "Home" option. Then you will discover the YouTube channel in "My Channel" tab. Open it and press sign in; Roku will show you an 8 digit code.
Turn to your computer and visit www.youtube.com/activate. Use the 8 digit code to activate YouTube account on Roku.
At this time, you can watch YouTube on Roku successfully.
Step 4 Pairing your device with Roku
You can also pair your digital device with Roku to watch YouTube more comfortable. When account activation is done, visit www.youtube.com/pair in your smartphone, tablet or computer to pair it to your Roku. Then you can use your digital device to control YouTube video playback on Roku.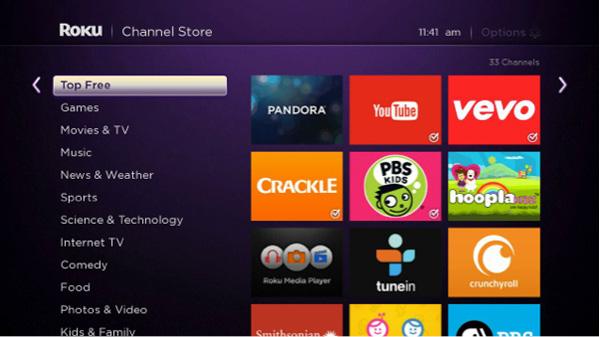 Method 2: How to watch YouTube on original Roku
Step 1 Install Twonky channel
YouTube channel is not available to the original Roku, so users have to watch Roku YouTube in another channel, called Twonky. Access owner.roku.com/add/ on your computer or mobile phone. Log in your Roku account, then enter "mywonky" in the field and click "Add".
Turn on your Roku and TV set. Go to "Settings" > "Player Info" > "Check for update", and then you can install Twonky channel on Roku.
Step 2 Get Twonky Beam app on your phone
Connect your phone to the same Wi-Fi network with Roku. Run the Twonky Beam app after installing it on your phone; then you will find YouTube on the list.
Step 3 Beam YouTube video to Roku
Swipe left from the home interface of Twonky app to show the beam panel. Tap "Display Device" and select "Roku Video Player". Return to home interface and then choose YouTube. That will open the YouTube mobile site in the app; navigate to the video to watch and press the Beam button to play it on Roku.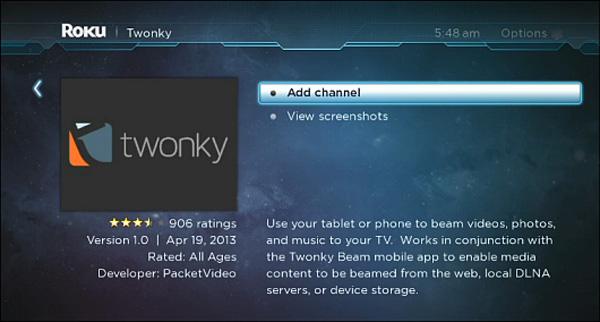 Method 3: Cast downloaded YouTube videos on Roku
If you already downloaded the YouTube video you want to watch on TV for some reasons, you can cast it to Roku without activating YouTube account. This way supports Android 4.4.2 or later and Windows 8.1 or higher.
Step 1 Turn on screen mirroring on Roku
To watch YouTube on Roku, turn on your Roku, go to "Settings" > "Screen mirroring" and select the "Enable screen mirroring" option.
Step 2 Unlock your Android phone and go to "Settings" > "Display" > "Cast Screen". Tap the three-dot menu and tick the checkbox next to "Enable wireless display". Then your Roku will appear on the cast screen; touch it to set up connection.
On your Windows 8.1 tablet or PC, you can head to "Settings" > "PC and Devices" > "Devices" > "Add Device". When Roku appears on the dialog, click on it to establish the connection.
Step 3 Then whatever play on your phone, tablet or PC will show up on Roku screen.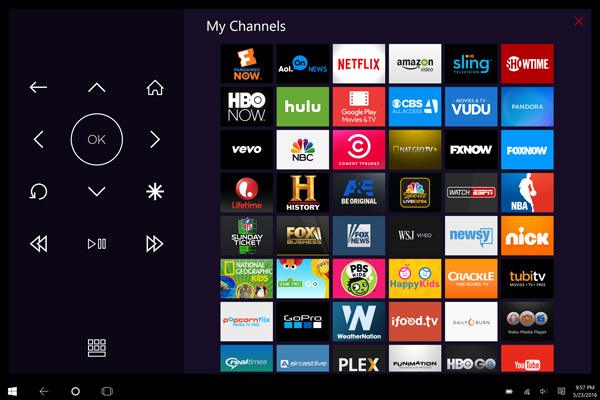 Part 2. Download YouTube for watching on Roku
Today, there are many HD movies and 4k UHD videos on YouTube produced by professionals. However, poor internet connection blocks people to watch high quality YouTube videos online. The alternative solution is to download them for watching offline. To get the best audiovisual experiences, we recommend Aiseesoft Video Convert Ultimate, because it is able to download and convert YouTube videos with no damage on quality.
How to download YouTube videos
Step 1 Load YouTube videos in video downloader.
Launch Video Convert Ultimate on your computer after installation. Click on "Download" button on top ribbon to open the video downloader.
Access the HD YouTube video in your browser, copy the video address and then paste it into the "URL" field of the video downloader.
Step 2 Extract HD video file from the URL
Click on "Analyze" button to detect the video files available in the URL, which usually contains multiple files in different resolutions. Then select the video file with best quality on the result list and click "OK" to download it to your computer.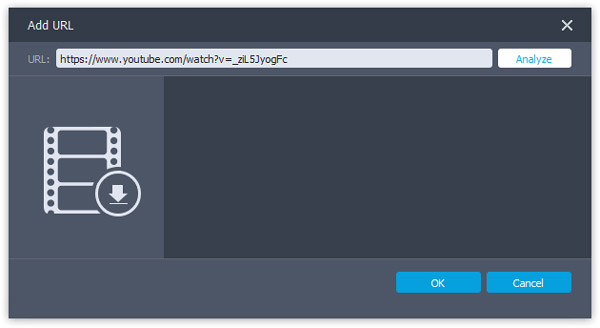 Step 3 Watch YouTube on Roku
Then you can use the method 3 we shared above to cast the HD video to your TV via Roku; and watch it without lag time or interruptions.
The benefits of downloading YouTube videos using Video Convert Ultimate are obviously, like faster speed, better quality, extensive output formats and easy-to-use. It allows you to watch high quality YouTube videos on Roku without lagging time or interruptions.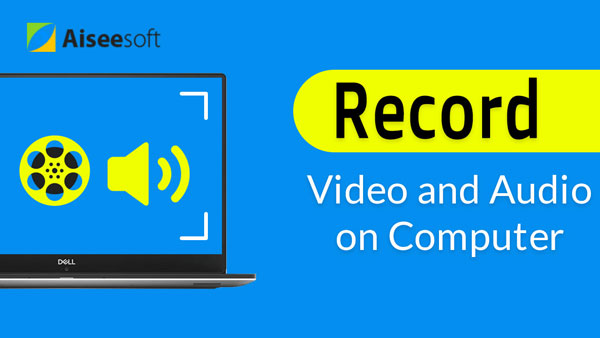 Conclusion
To let you have a better viewing experience, this tutorial has given details in watching YouTube on Roku. Roku is more and more popular across every generation. This streaming box works well in a lot of homes. But you might discover that YouTube channel is not native installed on Roku player. That means you have to manually add Roku YouTube channel. The process seems complicated including several steps and switching between computer and Roku. We hope our guides could help you enjoy any YouTube videos on larger screen successfully and comfortably. On the other hand, if you want to watch YouTube video offline, Aiseesoft Video Convert Ultimate is the best YouTube downloader you can find on market, not only because it is fast and easy to use, but also because it is able to generate better output quality.