Guides to Watch YouTube on TV via Smart TV, Roku and Other Devices
Mobile devices have become the new driver for social networks. Instagram, for example, keeps rapid growth on active users. And mobile contributes two out of three dollars of Facebook advertising revenue. However, YouTube is the only exception among social networks, partly because long videos are not suitable to enjoy on smaller screens. On the other hand, watching YouTube on TV is the newer model and prevalent quickly once feasible. Though YouTube was built for web, it can easily find a home in your living room. All you need is the right gear and our step-by-step guides below.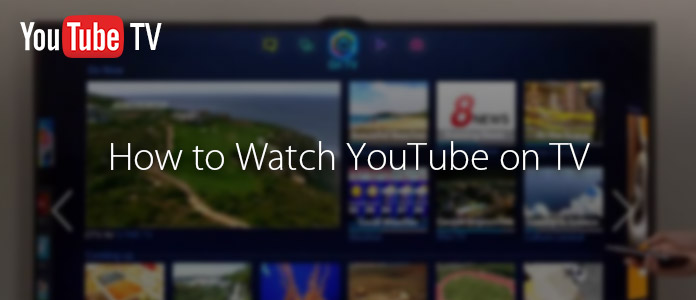 Part 1. How to watch YouTube on TV
How to watch YouTube on TV: Smart TV
There are several Smart TV devices on market. Some of them already have a YouTube channel; others integrate YouTube app. Anyway, let's start to learn about the common way to watch YouTube on TV.
Step 1 Make sure that the devices are connected and the box is connected to internet. Then power on both your Smart TV box and TV device.
Step 2 Locate to the YouTube app in the menu and tap on "Sign in" to display the activation code.
Step 3 Access the YouTube activation page (www.youtube.com/activate) on your PC or mobile phone. Sign in your YouTube account and type in the activation code.
Step 4 Once click on "Allow access", the YouTube account will be synced to your Smart TV.
Step 5 Then you can use your remote controller to search and control the playback.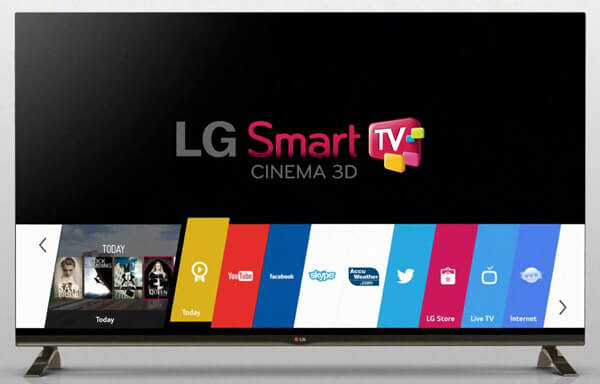 How to watch YouTube on TV: Download YouTube videos
Some Smart TV boxes do not integrate the YouTube app. Then the solution above is not feasible. The alternative way is to download and stream the YouTube video for watching on TV. Aiseesoft Video Convert Ultimate is one of the best YouTube downloader programs. The biggest advantage is to download and convert YouTube videos without quality loss.
Step 1 Open the YouTube video downloader
Open YouTube in your browser and find the video you want to watch on TV. Copy the video address and run Video Convert Ultimate. Go to the downloader window by clicking "Download" menu on top ribbon.
Step 2 Paste the video address
The video address will be pasted into the URL field automatically. All you need to do is to press the "Analyze" button to scan video resolutions available in the URL.
Step 3 Download the YouTube video for watching on TV
Finally, you can select a resolution from the scanning result and click "OK" to start downloading the YouTube video. When the whole process is done, you can stream and watch YouTube on TV.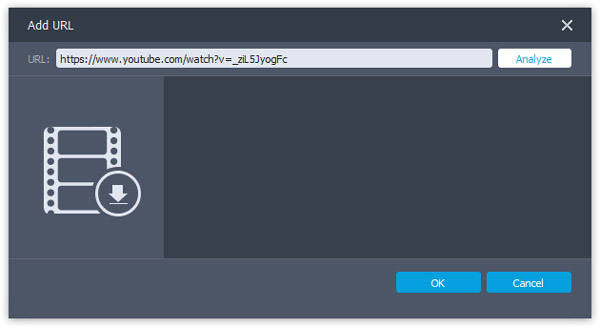 How to view YouTube videos on TV: Roku box
Roku 3 finally released the YouTube application on the streaming top box, but installation is a little complicated.
Step 1 Connect Roku to your TV device and make sure it is connected to your Wi-Fi network. Log in your Roku account.
Step 2 Search for YouTube channel and click on "Add Channel" to add it to your Roku account. Then you can find YouTube channel in "My Channels" screen.
Step 3 Activate your YouTube account with the activation code on PC or smartphone. And go to www.youtube.com/pair to pair your digital device with Roku. Then you can watch YouTube on TV via Roku.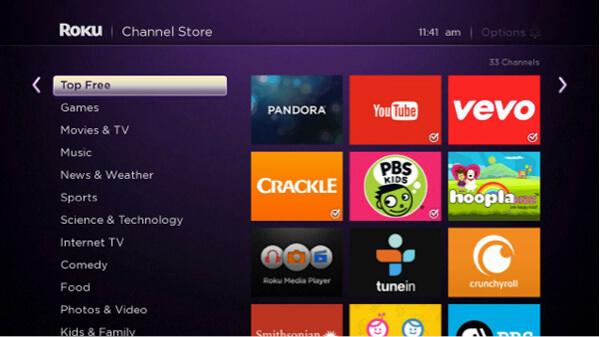 How to enjoy YouTube videos on TV: Amazon Fire TV Stick
The YouTube app in Amazon's Fire TV Stick is basically its TV website. And it is one of the most useful apps on Fire TV Stick. The way to activate YouTube app is similar to Smart TV. And you can search, browse and watch YouTube videos on TV easily after activation.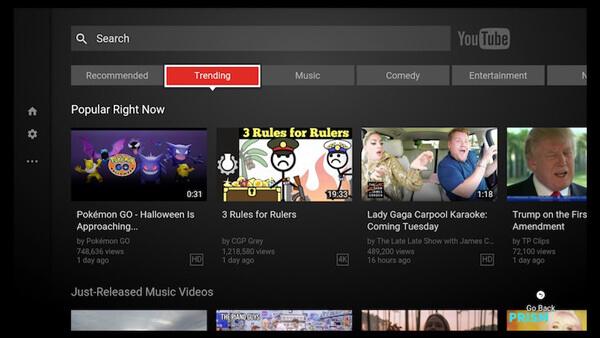 How to watch YouTube videos on TV: Google Chromecast
Apparently, you can watch YouTube on TV through Google's Chromecast. After connect Google Chromecast to your TV device, you can open the Google Home app or YouTube app on mobile phone, or visit YouTube in Chrome on your computer. Tap on the casting icon in the app or YouTube and pair your digital device to the Chromecast device. That's all!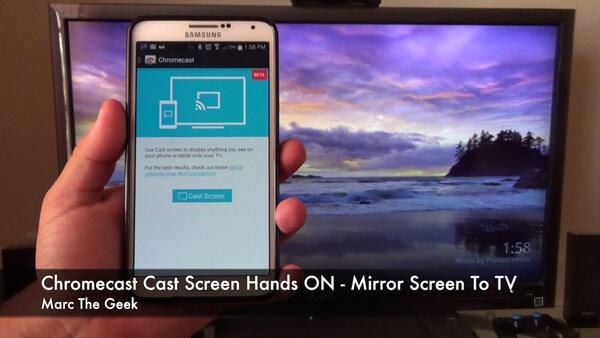 How to watch YouTube videos on TV: Miracast
Similar to Google Chromecast, Miracast is another popular Wi-Fi firmware for Android casting platform. With it, you can mirror your Android handset on larger screen and watch YouTube videos on TV controlling with the Android phone.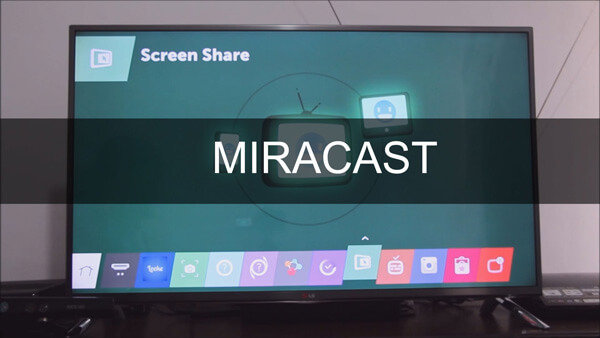 How to watch YouTube videos on TV: Apple TV
There are two ways to watch YouTube on TV through Apple TV. The built-in YouTube app needs to activate like Smart TV. Or you can pair your iPhone or iPad with the Apple TV and stream YouTube videos from iDevice to your TV.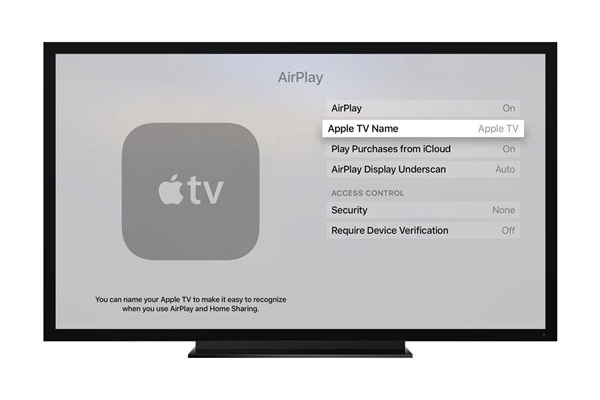 How to watch YouTube videos on TV: Games consoles
Today, the last generation of game consoles is internet connected and smarter. You can download and access your favorite apps, like YouTube. The game consoles that support YouTube app include Microsoft's Xbox One, Xbox 360 and Xbox One X, Sony's PlayStation 4 and 3, and Nintendo's Wii U.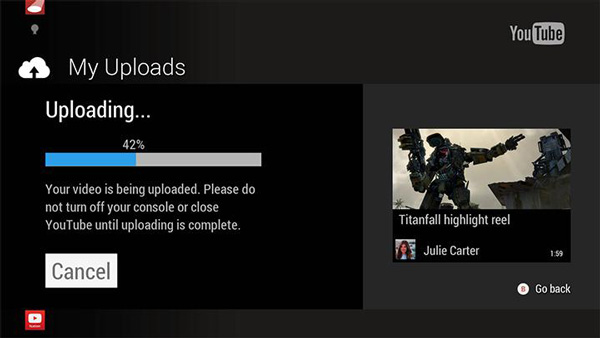 Part 2. Everything you need to know about YouTube TV
YouTube TV is Google's latest internet TV subscription service and a new way to watch YouTube on TV. Before you make the decision, let's take a closer look at this service.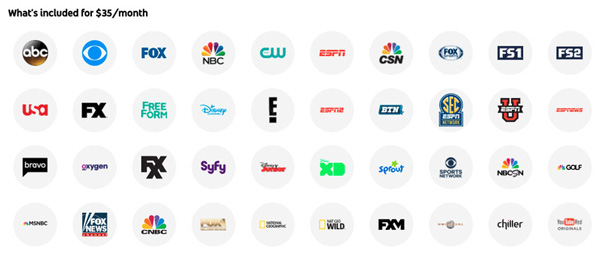 1. YouTube TV is only available in Chicago, Los Angeles, New York City, Philadelphia, and San Francisco Bay Area now.
2. The price is $35 per month for signup on Android and web, and $39.99 for signup on iDevices.
3. You can try the 30-day free trial and see whether it is worth to open your wallet.
4. Now it only supports Chromecast or Android TV. Roku, Apple TV and other platforms are not available.
5. The biggest advantage of YouTube TV is to get live shows from major broadcasters, but they are only viewable in a small list of cities.
6. YouTube TV is based on location. That means that after signed up in one city you cannot watch it in another city.
7. According to Google, YouTube TV supports playback on three devices at the same time.
8. It does not equal to YouTube Red subscription and not remove ads from YouTube videos.
Conclusion
In this article, we have showed you how to watch YouTube on TV through Smart TV, download and stream, Roku box, Amazon Fire TV Stick, Google Chromecast, Miracast, Apple TV, and games consoles. You can find the suitable guides from above and enjoy your favorite YouTube videos on larger screen with your friends and family. On the other hand, Google has introduced YouTube TV subscription earlier this year. YouTube TV is not the TV version of regular YouTube, but a comprehensive TV subscription service. If you are considering about it, you can learn about everything related to YouTube TV in the second part.