How to Mix YouTube Videos
YouTube is now widely used by the masses as the largest video-sharing site in the world, with billions of visitors a month. But it does not have a suitable YouTube video editor to edit and mix all kinds of videos. What should be the best method to mix YouTube videos? The following article will tell you how to mix or combine YouTube videos with third-party YouTube mixers. Just learn more detailed information about the program to get the best result from this page.

YouTube Mix
Part 1. Why do you need to mix YouTube videos
There are a lot of problems when you edit YouTube videos. YouTube have ever included a video editor to edit and mix all kinds of videos. However, apart from its good features, it does not meet the standard and even contain many restrictions. And here are some of the main reasons why you need to use a video editor (YouTube mixer) to mix YouTube videos.
1. The interface of YouTube mixer is quite complex and difficult to operate. For example, most of the functions of the editor are hidden under different tags. Therefore, it is hard to use all the functions on one page. This requires you to continue to find the location of the label in the use of the process and bring a lot of trouble.
2. In the built-in YouTube video mixer, there is also a lack of a common function when mixed with YouTube, which is to cover one video to the other. You can add two videos and join them to make a video, but no option can cover a simple video in another video. This gives users a poor use of experience.
3. In addition to these two points, there are few transitions and no text styles added to your video when you use the YouTube's own mixer. The lack of such functions also brings a lot of inconveniences to users, and then searches for new third party software.
Part 2. Ultimate ways to mix YouTube videos (best YouTube mixer)
You might think that you have difficulty in mixing YouTube video. However, plenty of software can help you finish this task. But you also need to find a video mixer that is easy to use at the same time. If you have already planned to start learning to do video mixing, you need to know how to merge a simple video into another video.
Actually, making YouTube mix with powerful Aiseesoft Video Converter Ultimate is easy. Continue to read the following steps and will tell you a specific tutorial.
Step 1 Download Video Converter Ultimate
Firstly, you are supposed download the YouTube mixer before we continue with the next steps. When the download is finished, remember to install and open the software. This process is also very simple and convenient. One point is to emphasize that product supports both Windows and Mac system.
Step 2 Import YouTube video files
Run it for the first time and import the YouTube video files into the mixer. You should click "add files" button in the menu bar to import the video you want to mix. What is more, you can also download YouTube videos from the YouTube Mixer directly. Click the "Download" button and enter the URLs of YouTube to the program to import YouTube videos directly.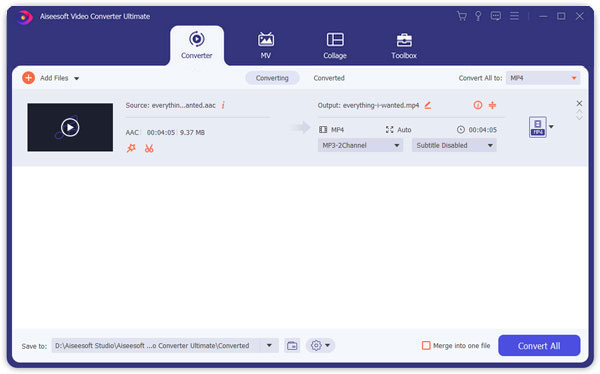 Step 3 Merge videos into one file
Trim video
Trimming video can help you save the necessary parts. One method is select a video to drag and put the time line. Then choose another video to drop video from the media library and put it next to the timeline. Or you can easily drag the lever to cut the video. This YouTube mixer enables you to preview the clip audio.
Edit video settings
Double click any video to show the different options for the basic editing. Then you can start to edit the video settings through clicking the icon "Edit" which is on the menu bar. In this section, the YouTube mixer provides much video setting effects such as brightness, saturation, contrast and so on.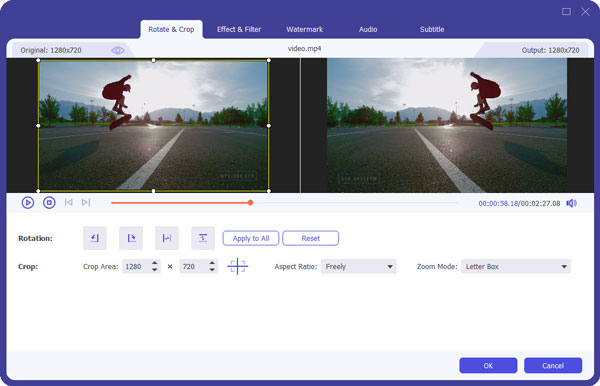 Step 4 Save the new video files
If you are satisfied with the new MP4 videos, you can return the main window and check again. When the above steps are completed, make sure that the correct video file is selected, and then click the "convert" button to merge the video into a file.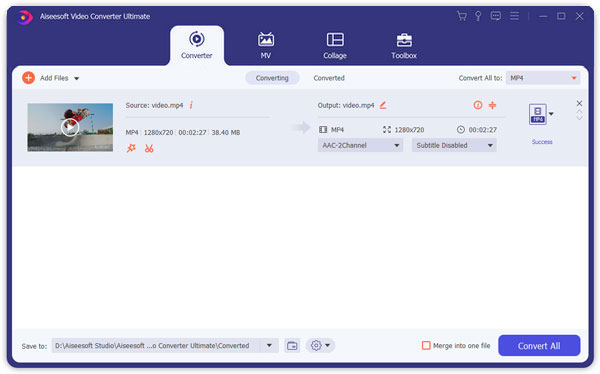 Besides the YouTube videos mixing feature, this video editor is also equipped with many other video editing functions, such as rotate/clip/crop video, add 3D and other fantastic effects to video, enhance video quality, download online YouTube videos, convert video to your preferred video/audio formats, and more. You can free download it and have a try.
Part 3. Online YouTube mixer to combine YouTube videos
After the best YouTube mixer is described above, this part will introduce the three online video mixers to you. The online editor is easy to use without downloading. Meanwhile, it also has the basic functionality of the software to meet simple video combined and mixed.
1. YouTube Mixer
YouTube Mixer is also an online tool that can also be used to easily combine YouTube video files. It is a pity that it does not have a DJ turntable. However, if you want to mix video from YouTube, it can still be allowed. At this time, you can choose any two YouTube videos and add them to a separate deck.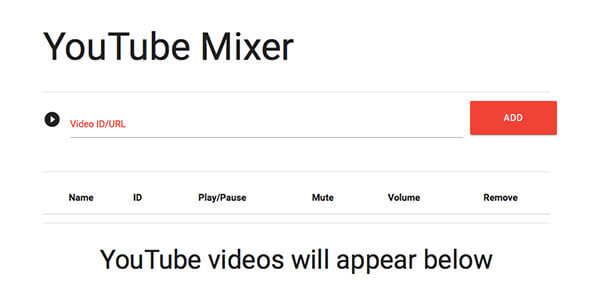 2. YouTube DJ
YouTube DJ is one of the most popular free online YouTube mixers. This software can help you mix YouTube video easily. Unlike "YouTube Mixer", it has a prominent feature that allows you to search YouTube video directly on the YouTube mixer and add it. In addition, you can add two videos on the deck. After that, you can play video and music at the same time.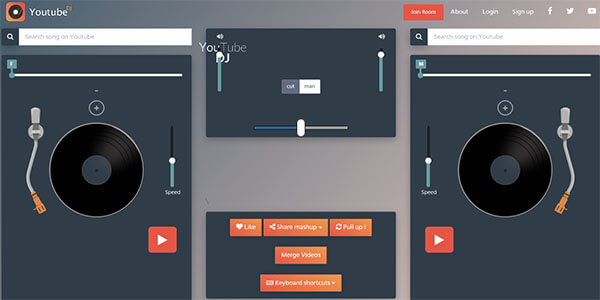 3.You DJ
You DJ is another online video mixer. The function of mixing YouTube is very similar to the role of "YouTube DJ". It also allows you to directly search the video on YouTube on its website and add it to the deck on the basis of "YouTube DJ". In addition to allowing you to add YouTube video, it can also allow you to search for video tracks and use their DJ.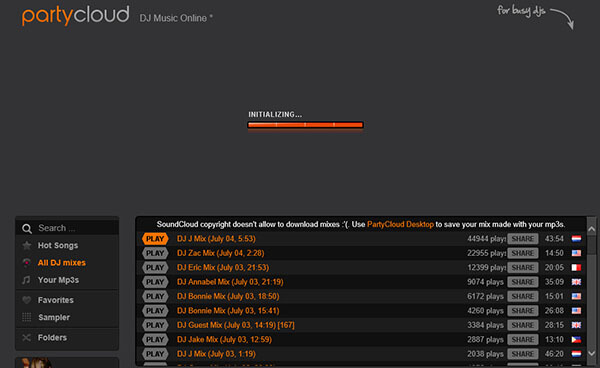 Conclusion
When you need to combine different videos from YouTube, you can find multiple YouTube mixer tools from the article. Aiseesoft Video Converter Ultimate should be the professional program to download, edit and mix YouTube files. Just download the trial version to enjoy a better video from YouTube now.