Apple Music's Big Changes in iOS 10
With the release of iOS 8.4, Apple music came into people's life and it got a new update with iOS 9 Beta 3. On the whole, this app has the same appearance with what we got on WWDC. While when we use it indeed, we get a more intuitive feeling and a deeper understanding of this app.
Those users who always buy music from iTunes Music Store must have got many songs. Later, the streaming media appeared, some users turned to use Spotify for listening music without limitation. So there are two ways for music lovers to choose, one comes with iPhone which needs to pay for local music, another is the Streaming Player for listening music with no limitation but only supports listen to the online music.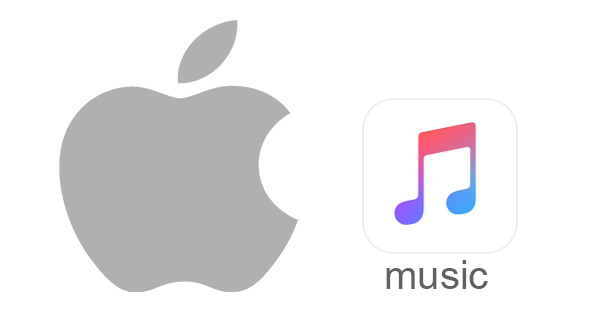 Until the release of Apple Music, users can really get a way to manage both local and collected music on the internet and you will find both of them on the "My music" tab of the Apple Music interface. When you listen to the local music, there will be a phone symbol to make you understand.
People show more interests on another two modes: Recommend and Connect. Apple definitely has the best discovery tool, and the recommended songs are very accurate. Maybe the certain recommendation relies on the collected user data and feedback from iTunes Music Store over the past several years.
As to the "Connect", we will find many special contents thanks to Apple's powerful resources.
However, many people also showed their disappointment about the user experience of Apple Music with a word "out-of-balance"
People will get the "For You" interface intuitively but the "New" tab is a little complicated. From the top to the bottom, this interface is filled with Banner, New music, Hot tracks, Recent Release, Top Songs, Hot Albums, Discovered on Connect, Video, Recommended Music Video, New Artists and more columns. That really confused people especially for the new users. It is even difficult to find a song which is suitable for listening on the car.
However, when you navigate to the "Radio" tab, the logic turns to be clear. The word "out-of-balance" can be the best description for the new released Apple Music.
Even though there are some shortcomings of this app, Apple users are more likely to use it. We all believe that it is only a beginning and Apple will bring us more surprise. As Apple official website said, it brings you more music than ever before with over 30 million songs. It amazingly brings you the lowest price: $9.99 a month and $14.99 for your family.
How to transfer Music from one device to another
"How to do if I want to change a new phone? Can I move my contacts, music, video and other data from the old phone to a new one?"
Yes, you can. This iOS transfer software will help you.
FoneTrans
For Mac
FoneTrans is the software that works on your computer to move data from one iOS device to another one iOS device without data loss (iOS 11 supported).
Transfer data from one iPhone to iPhone (iPhone X, 8, 7, 6, 5, 4, 3GS, etc.)
Sync photos, contacts, music, videos, SMS and more.
Edit iPhone contacts on computer.
Get data transfer from PC to iSO device.