How to Use mp3skulls Alternative to Download Music
As we all know, mp3skulls is a free mp3 songs download site. Mp3skulls is popular for its vast collection of music and songs. It allowed users to download any music from it for free. The site not only streams music but also enables users to download music to their local files. And it is totally for free. However, free download makes mp3skull.com not reliable and safe as other music sites. Somebody will ask if there are some alternatives of mp3skulls or BeeMP3 alternatives to stream and download music. This article aims to collect and list several good alternatives to mp3skulls site. Plus, an alternative method of downloading mp3skull music is offered in the article.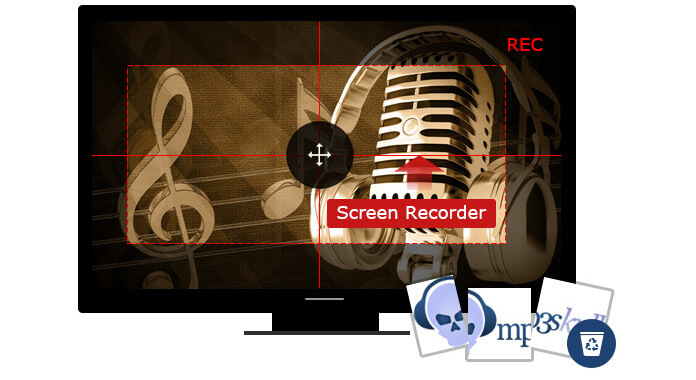 mp3skulls alternatives
Part 1: Three popular mp3skulls alternatives to download music
Mp3.com
Mp3.com is the best alternative to mp3skulls. Like mp3skulls.com, it has a great collection of mp3 songs and all of them are divided into different categories. And more importantly, it has a clearer index to quickly find the music you want. Find the music you want to download, and right click the download button and choose "save as" to download your music. And it is also for free.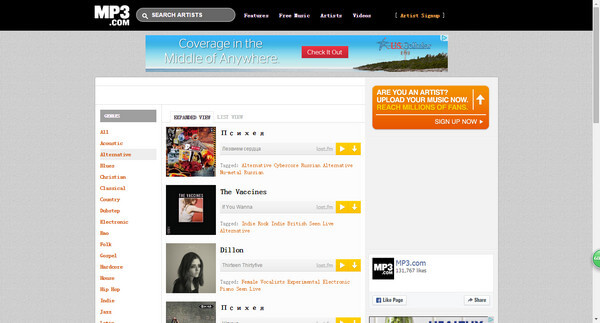 Naij Music
Naij Music is a good alternative of mp3skull which also has a good collection of music and songs. In this site, all songs are categorized by genres. It has 25 genres, including Hip-Hop, Metal, Funk, Soundtrack, classic, and more. It also allows users to search their favorite music with search bar in the music homepage. After finding the song you like, click it and click Download song to save it to your local file.It is easy and quick to download songs from this music site. It should be mentioned that this site has some relevant ads. When you download a song, you are forced to watch ads for 5 seconds. However, your downloading is free.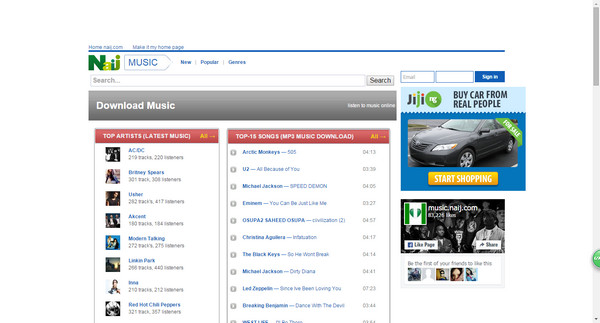 7th Space
The 7thSpace Music site is another good alternative of mp3skull music site. This musical site collects a great number of music and songs. Here, you can find Rock, Children's music, Folk and more musical genres. All its offerings are legal mp3 downloads. And that is why you need to pay for your downloading, while it also offers some free music for downloading. And it is reliable and safe.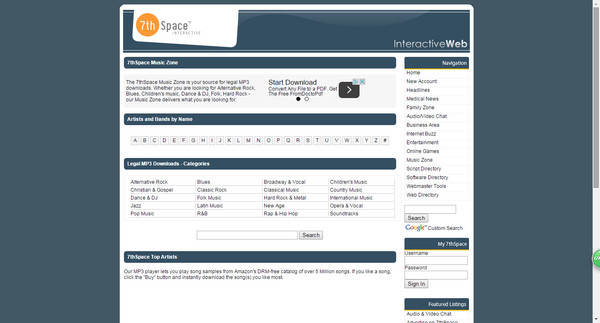 Apart from downloading those free music or songs from certain musical sites, are there any methods to save online songs to computer by recording them, rather than downloading from the site? Here is the very way.
Part 2: mp3skulls alternative method to download music
Screen Recorder by Aiseesoft is a professional audio recorder to capture radio including 8tracks radio, online audio, and microphone voice with high quality. In addition, it has the ability to record any videos from various popular websites. During recording, you can set audio track, customize video recording area, and fix a recording time. Any music or songs from popular musical site or CDs could be recorded by this application.
Aiseesoft Screen Recorder
The best video/audio recording tool to record streaming audio and video on Windows computer.
Record streaming video/audio, online video/audio, microphone voice freely.
Record screen video with high quality.
Advanced settings for audio recording.
Step 1 Download and install Screen Recorder to your computer.

Step 2 Start Screen Recorder, choose "Audio Recorder", turn off microphone voice and keep System audio on.

Step 3 Pause the music you want to save.
Step 4 Click REC on Screen Recorder to start to record and play the song immediately.
Step 5 Preview and save your recorded song to your computer.
Note that for copyrights concern, your recordings are only limited in personal use. And the recordings are in WMV format. If you want to convert them into other format, try this multifunctional Free Video Converter.