Hands-on Reviews of 5KPlayer as Player & Downloader & Streamer
5KPlayer, is not familiar with the media fancier. It is the powerful all-in-one video and music downloader and player. Moreover, working with DLAN, it lets you stream media files from computer to smart TV or Android TV wirelessly. What's most important, this tool is totally free.
It sounds like a miracle.
Does it really work amazingly as it sounds?
That's what you and I want to know.
Hence, we gather the reviews of 5KPlayer , about its role in player, downloader, and DLNA server, and you get the answer if it is worthy of its reputation.
What is 5KPlayer?
5KPlayer is the free multimedia software. It plays multiple roles in media player, downloader and streamer. Equipped with such features, it has very high standing in media software. In the following reviews, we will show how this freeware gains so high reputation. You can decide if 5KPlayer comes into its own.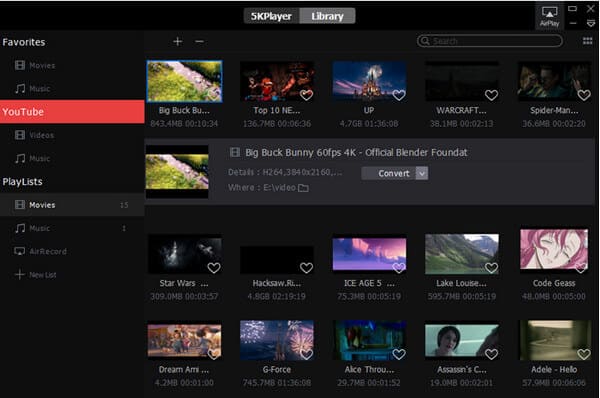 5KPlayer download for Window and Mac
5KPlayer is compatible with Windows and Mac computer. Correspondingly, you can download 5KPlayer for Windows and Mac from its official page.
Download 5KPlayer for Windows 10, Windows 8, Windows 7, Windows Vista and Windows XP:
https://www.5kplayer.com/5kplayer-download-windows.htm
Download 5KPlayer for Mac OS X 10.7 or later:
https://www.5kplayer.com/5kplayer-download-mac.htm
From the OS compatibility, it is enough for you to use it on most computer operation systems.
5KPlayer plays 4k videos/DVD/360° videos and music
Now, let's check how 5KPlayer works as the media player.
5KPlayer is the HD video player to support 4K/5K and even 8K FUHD movies' playback on your computer. Moreover, 3D, and HDR 360° videos can be the smooth support. Besides it works well as the DVD and VCD player without any external DVD player.
For music files, it plays Internet stream, radio, and other music file formats like MP3, APE, FLAC, AAC and more.
OK, now, let's see how it works great to play video and music on your computer.
1. Click the menu option to open music/video file or DVD file.
2. When this software plays media files, it gives you the common features for playback, like other media player: play/pause button, previous/next resources, volume slider, chapter, playback options and screenshots.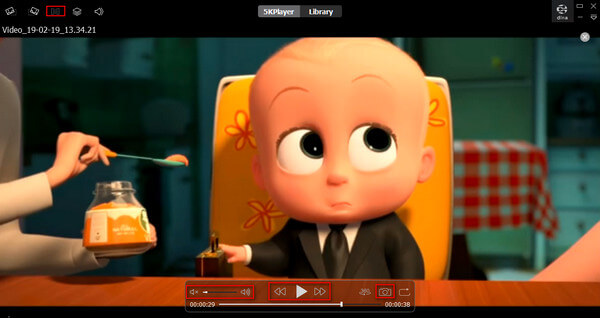 3. Besides, you can also benefit more from its other control functions:
Rotate Left (Right) 90°: Click the Rotate button to rotate the playing video in 90°.
Subtitle: Select wanted subtitle track or disable subtitle.
Video: Right click your mouse to select video track/title; enable or disable Deinterlace, Transform; and set Video Tuner.
Audio: Select audio track, enable or disable Mute, set equalizer style, etc.
Speed: Fast motion or slow motion by adjusting the speed (2x/1.5x/1.2x/1x/0.8x/0.7x/0.5x).
360° playback: Play the video in the effects of 360°.
Synchronization: Adjust the time to sync audio (subtitle) with video.
AirPlay: Select a device for AirPlay.
Moreover, it provides you with the options of Stay on Top, Full screen, File Format Association, Hardware Acceleration, Hide Title, Enable resume playback, etc.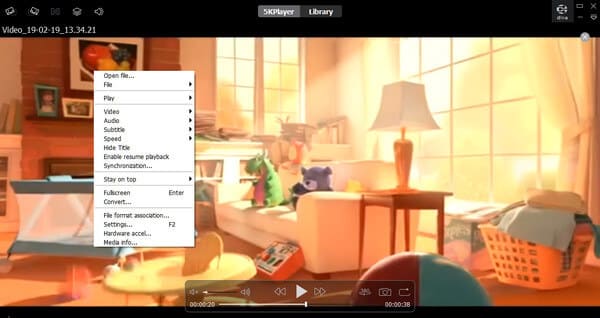 Considering that, 5KPlayer supplies almost all media playback features. Surely, you may notice that, it does not support Blu-ray playback on your computer. Maybe this is the regret from it.
Or, you can find the 5KPlayer alternative from Aiseesoft.
Aiseesoft Blu-ray PlayerGo To Mac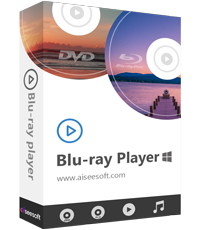 Play Blu-ray disc, folder and ISO file on Windows and Mac.
Play DVD and other common video/music (300+ formats) on computer.
Customize your own playback settings (audio, track, screen, etc.).
Work on Windows 10/8/8.1/7 and Mac (macOS Big Sur included).
5KPlayer downloads video and song
Built-in download feature, 5KPlayer is capable of downloading music and video from YouTube (Vevo), Vimeo, Facebook, Dailymotion, Stupidvideos and other 300+ online music or video sites. You can check the online downloading sites here:
https://www.5kplayer.com/youtube-download/online-video-sites-list.htm.
Unlike the limited download everyday or every user, 5KPlayer enables you to batch download songs and movies from its supported sites.
Perpetually working without hiccups, you will not worry about the downloading sites.
Now, let's see how it gains a high mark in downloading video or music, even playlist.
Now, it is time to check how it works to download videos.
1. For downloading videos with 5Kplayer, you need to navigate "Library" and find "YouTube" section.
2. Paste the URL of the online video sites, and click "Analyze" option.
3. After the analysis process is complete, select the resolution and click "Download" to start to download online videos with 5KPlayer.
Download playlist: If you want to download the whole playlist, just paste the URL of the playlist for analyzing and downloading.
Download music: After analyzing the video information, find the "Gear" icon to click "Show All", and then scroll down the last, and you will find the audio formats. Choose the music format to download song from YouTube.
Download video with subtitles: In the options of "Show All", you will also see "Subtitle". Just download it directly.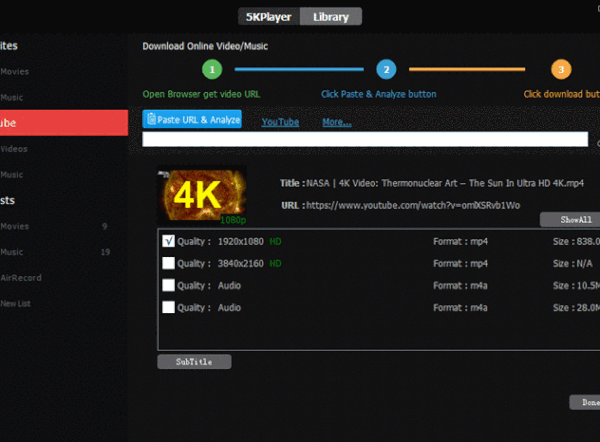 Very easy to download videos or playlist with 5KPlayer.
The only demerit is that you need to update the URL analyzer frequently to download the latest online videos.
5KPlayer streams videos/music among phone, TV and computer via DLNA
Last years, you have to go to cinema for big screen vision. However, nowadays, you can enjoy the home theater movies without going to cinema. 5KPlayer is the wizard to turn your computer into a DLNA controller.
DLAN is the feature of 5KPlayer, which lets you beam your music and videos up to 4K from your phone to computer by wireless. From the DLNA-enabled apps like BubbleUPnP, AllCast, ChromeCast, etc. 5KPlayer can be recognized and receive files as DLNA render.
Sounds great?
Now, let's see how it works.
DLNA stream video from phone to computer
1. Enable your Android phone and computer with 5KPplayer running to connect the same network.
2. Open the DLNA enabled app on Android phone, like MediaMonkey, BubUPnP, etc.
3. Select the music or video you want to stream, send to "External Player or DLNA or Strea" (Words varies on different apps), and select 5KPlayer.
Now, you can watch your videos on computer with a big screen.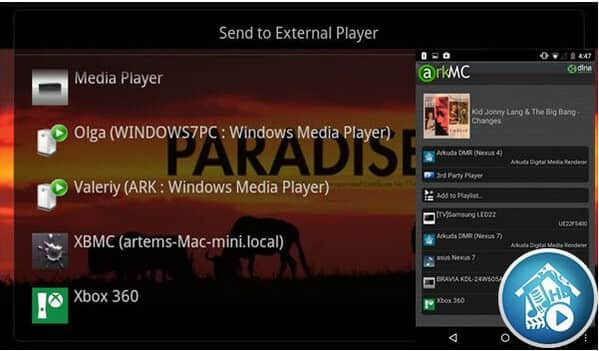 DLNA stream video music from PC to Mac/TV/Xbox/PS4
1. Connect your PC with 5KPlaye working and TV in the same network.
2. Click "DLNA" icon to select the TV that you want to stream to.
Then you will find your video or music playing on your TV or Mac.
The points you should pay attention is the wireless stability. Besides, you should also notice the send formats are only MP4/H.263, MP3, and AAC.
5KPlayer mirrors iPhone/iPad screen to computer
AirPlay is the built-in feature iOS device and Mac, which lets you share content between iOS devices and Mac easily and wirelessly.
Certainly, like its way, AirPlay is only working on iOS devices and Mac.
However, 5KPlayer changes its way. It lets you display your iOS screen on Windows computer screen.
Besides, 5KPlayer also works the iOS screen recorder to capture all the presentations on your iPhone.
The steps of mirroring your iPhone screen on computer are easy.
AirPlay iPhone to computer
1. Enable iPhone and your computer where 5KPlayer is running to connect the same network.
2. Swipe up from the bottom if your iPhone to open "Control Center".
3. Select "AirPlay Mirroring" to display your iPhone screen on compute with 5KPlayer.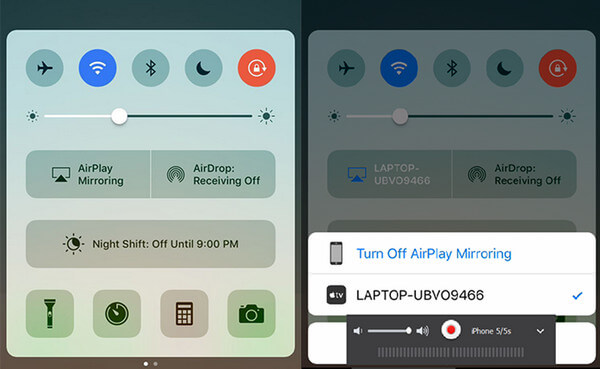 Record iPhone screen on computer
Want to record your iPhone screen on computer? Just hit the red circle on the computer to start recording.
Then your recorded video will display in "AirRecord" playlist on Library.
Like mentioned before, 5KPlayer becomes the DLAN receiver to display any content you want to stream.
Currently, DLNA feature is available for Windows 10/8/7 and macOS Big Sur.
5KPlayer Uninstall
Though it looks amazing as words tell, it cannot satisfy with everybody. Uninstalling 5KPlayer is the option for some who do not want it.
However, the uninstalling of 5KPlayer annoys many users.
"I can't uninstall 5K Player as it seems to be permanently open. How can I shut it down so I can then uninstall via settings/apps?"
Yes, it does not a smooth job to uninstall it, especially on Mac.
Now, let's follow the guide below to guide to remove 5KPlayer from your computer.
Uninstall 5KPlayer on Windows
1. Exit 5KPlayer. Or you can press Ctrl + Shift + esc, to open the Windows Task Manager. Navigate Processes sections to find 5KPlayer, right click End Process.
2. Find "Control Panel" by click the Windows icon > "Programs" > "Programs and Features" to find 5KPlayer.
3. Surely, you can find 5KPlayer by typing"5KPlayer" in the searching box.
4. Right click "5KPlayer" and select "Uninstall". Then follow the on-screen instructions to uninstall 5KPlayer from your Windows computer.
Yes, you have not done the process of uninstalling.
For uninstalling 5KPlayer completely, you need to clear its related data.
5. Type Type "%appdata%" in your search box on Windows > Open "Roam" folder > Find 5KPlayer and clear all the files and data.
Now, you can find you have uninstalled 5KPlayer complete from your Windows computer.
Uninstall 5KPlayer on Mac
Removing 5KPlayer from Mac is more complicated than Windows.
1. Force exit 5KPlayer on your Mac.
2. Go to the "Applications" to find 5KPlayer > Right click its icon and select "show package contents".
3. Drag all the contents to trash bin.
4. Go back to the Applications and drag the icon of 5KPzlayer to trash can.
For moving 5KPlayer completely, you need to clear 5KPlayer related caches and data.
5. Click on "Go" > "Go to folder…" > Input "~/library/" in the box > "Return" to go to the Library folder.
6. Click "Application Support" in the Library folder, and delete the support files or folder of 5KPlayer.
7. Back to the "Library" folder > "Containers" to wipe out everything related to 5KPlayer inside.
8. Open "Caches" in Library to clear the caches with 5KPlayer's name.
9. Click "Preferences", and remove 5KPlayer's preferences inside.
Here it is done.
Very complicated? Take free Mac cleaner software to help you do the job.
5KPlayer VS. VLC
When mentioned it, many people will also think of VLC. VLC or 5KPlayer, which is better?
Check the following tablet:
Comparison
5KPlayer
VLC
Overall rating
9.8
9.6
Performance
9.8
9.6
Ease
9.8
9.5
Help & Support
9.7
9.4
Play support
DVD, video, music, 360°
DVD, Blu-ray, video, music, 3D
High playback quality
4K/5K/8K
4K (laggy aways)
Playback settings
Video De-interlacing
√
√
Fast/slow motion
2x, 1.5x, 1.2x, 1x, 0.8x, 0.7x, 0.5x
Faster/Slower
Crop & Zoom
✘
√
Subtitle
√
√
Rotate/flip
√
√
Track synchronization
√
√
Audio
Stereo, Reverse Stereo, Left, Right, Dolbys
Stereo, Left, Right, Reverse stereo, audio equalizer
Play incomplete, unfinished, damaged videos, or an unknown format in its raw form
√
√
Download support
300+ online sites
Integrate with VLC web channel streaming service
AirPlay
Windows, Mac
Mac
DLNA
√
√
Convert video/music
Wide support
Small quantity
Record screen
Record iOS screen
Record computer screen
Plug-in and extensions
✘
√
Here, a conclusion can be made that, 5KPlayer will be good for someone who wants a media program which supports video/music download, playback and stream service.
If you need more features like crop, overlay, water effect, Anaglyph 3D playback, etc. VLC is suitable.
Conclusion
This page is the reviews of 5KPlayer. We talk about this free software from its features of playing, downloading and streaming service. Meanwhile, we make the comparison 5KPlayer and VLC. Generally speaking, 5KPlayer is a nice option for some common users.Surely, those who are seeking for more advanced features, 5KPlayer may be not the ideal one.
Now, it is your turn.
Any comment is welcome to leave below.