Top 5 Videos on BuzzFeed YouTube (Download in Two Ways)
Have you ever seen videos on BuzzFeed YouTube channel? BuzzFeed is a YouTube channel, and there are many kinds of videos on this channel, sometimes funny, sometimes serious. And all the videos on BuzzFeed are shareable. There are also many videos posted daily on BuzzFeed YouTube. In this article, we will recommend top 5 videos on BuzzFeed YouTube. If you need to save these videos on your computer, we will also introduce two ways to help you download the video.
We will recommend top 5 videos on BuzzFeed YouTube channel to you in the first part. Read this article to find your favorite YouTube video.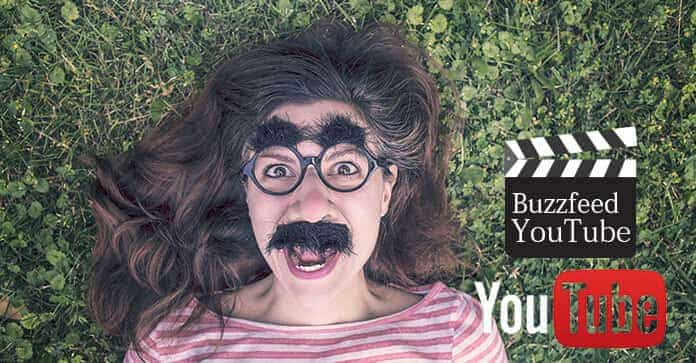 BuzzFeed YouTube
Part 1. Top 5 videos on BuzzFeed YouTube
1. This German Waterpark Is INSANE
Thrill seekers who are traveling from far and wide. They come here to experience the water park which is so big that you can fit the Statue of Liberty inside it.
2. $22 Adrenaline Date Vs. $1,160 Adrenaline Date
There is no better way to get to know someone than to smack them with a ball. Andy Cohen who hosts the dating show that started it all. After watching this video, you will feel better about yourself.
3. The Evolution Of Viral Video - The Try Guys
The Try Guys who recreate moments from the most memes, iconic viral videos and YouTube creators in the past 20 years with an epic live performance.
4. Dream Prom Makeovers That Transform Queer Teens' Lives
The members of BuzzFeed's Queer Prom Court are surprised with the wardrobe, hair, and makeup transformations of their most fabulous dreams.
5. People Try Extreme French Fries
This guy had a idea that he keeps it all real with his food, family and friends. Many viewers like him and his food, and they are appreciate with that he always keeps doing what makes him happy.
Part 2. Two ways to download videos from BuzzFeed YouTube
Method 1: Download videos from BuzzFeed YouTube with YouTube Video Downloader
Aiseesoft YouTube Video Downloader is a powerful program which can not only download YouTube videos from BuzzFeed YouTube, but also convert YouTube video to any popular format as you like. Besides, with this program, you can edit the video on your computer, such as clip/crop/rotate video, enhance video quality, adjust video effect, add watermark to video, etc.
Step 1 Install YouTube Video Downloader
Click above downloading button to install this program on your computer, and then launch it by double clicks.
Step 2 Enter URL of the video
Copy the link of the video, and then get back to the program, click "Download" to enter the URL.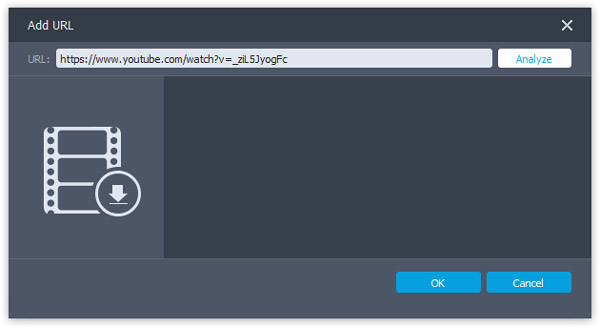 Step 3 Analyze the video
Click "Analyze" to analyze the video. Besides, you can also select the resolution of this video. After finishing analyzing, click "OK" to start download the video on your computer.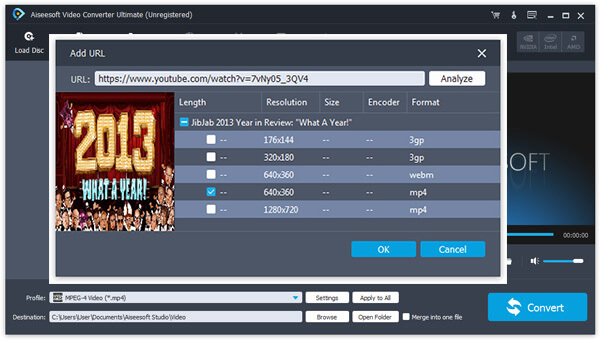 Below video can help you use this program more easily.
Method 2: Save videos from BuzzFeed YouTube by using Screen Recorder
If the video cannot be downloaded by YouTube Video Downloader, you can use Screen Recorder to record the whole video. Screen Recorder is a professional video recorder, and the quality of the recorded video is great.
Aiseesoft Screen Recorder
Record russian movies video, online video, microphone voice freely.
Record all kinds of video calls with high quality.
Advanced settings for video recording.
Watch below video to learn how to use this program:
This article talks about BuzzFeed YouTube channel. There are many interesting videos in this channel, so we list top 5 videos on BuzzFeed YouTube channel in the first part. If you need to download these videos, we recommend two easy ways in the second part to help you download the video.