Top 10 Free Horror Movies on YouTube & Two Ways to Download
Do you like horror movies? If you want to watch and download some horror movies, you should read this article. There are many hot horror movies this year, such as Split, A Cure for Wellness, Alien: 4 Movie Collection, The Mummy, etc. Most time you can watch it on YouTube, but when you want to watch these movies offline, you may need to download it on your laptop.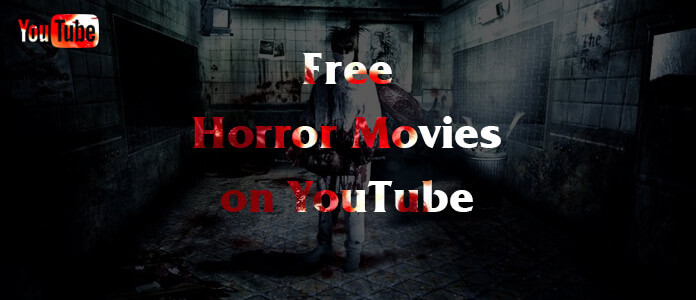 You may want to know how to download these movies on your computer when you are watching free horror movies on YouTube. This article will recommend two ways to you to download these free horror movies on your laptop for watching later and also introduce top 10 free horror movies to you.
Part 1. How to download YouTube movies
When you want to download free horror movies on YouTube, you may need the help of Aiseesoft YouTube Video Downloader. With this professional downloader, you are able to download any popular free horror movies on YouTube as you like. Apart from downloading movies, this useful downloader can also convert video formats according to your request. Moreover, you are able to edit video with this converter.
Step 1 Install YouTube Video Downloader
Download YouTube Video Downloader on your computer. It can support both PC and Mac. Then open and launch it for use later.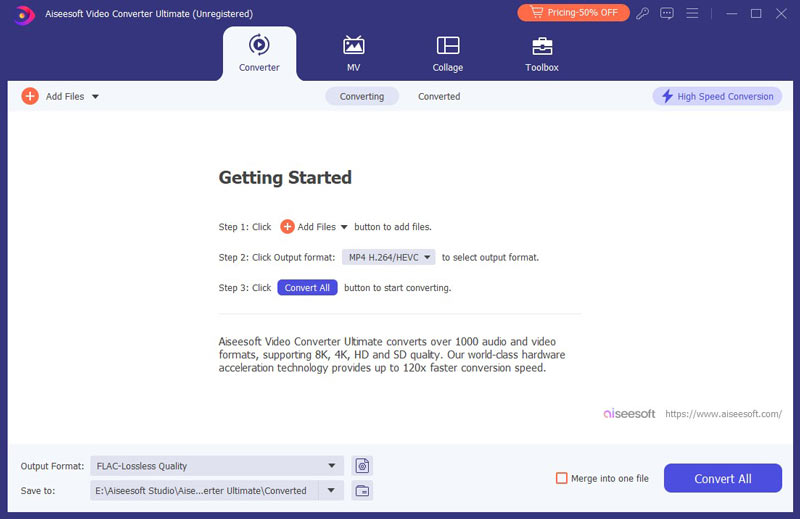 Step 2 Enter URL
Get into the website of free horror movies on YouTube, copy the link of the movie. Then, click "Download" to import the link of the free horror movie you just copied.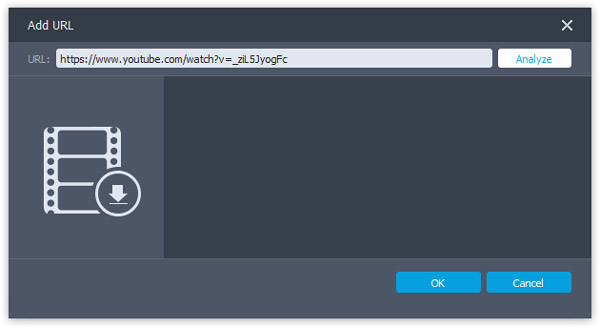 Step 3 Analyze the movie
Click "Analyze" to start analyze the free horror movies on YouTube. You can also select the resolution according to your own needs.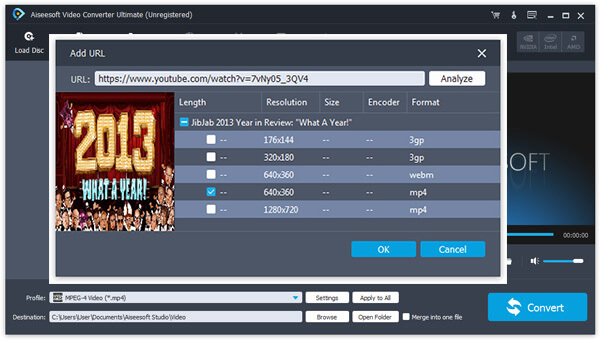 Step 4 Download the free horror movies
Click "OK" to start to download the free horror movie on your computer. Just wait a few minutes, and then you will finish downloading the movie on your computer.
Part 2: Top 10 free horror movies on YouTube
1. The Terror (1963) - FULL movie - better quality
In this horror movie, there is a beautiful woman called Sandra Knight who always re-appearing to Lt. Duvalier (Jack Nicholson) in early 19th-century. He is taken to a castle where he finds a poster of Baron Von Leppe. He is trapped in the ancient castle and tries to make sense of the eerie situation.
2. ІT
If you like horror novel, you won't miss Stephen King. And if you like horror movie, you shouldn't miss Stephen King's IT. Most people may be afraid to watch this horror movie. Are you able to watch this horror movie on YouTube at night by yourself?
3. The Lodger an old b&w moive
This horror movie published in 1944 which is about a Ripper - Jack. It was recomposed based on the novel of the same name by Marie Belloc Lowndes. It was directed by John Brahm from a screenplay by Barré Lyndon.
4. The JEKYLL/HYDE Anthology
This movie is an anthology collection of films based on the classic horror novel by Robert Louis Stevenson. It includes "JEKYLL/HYDE," "Dr. Jekyll And Mr. Hyde," and a re-edited version of a 1912 film "Jekyll/Hyde 12." This horror movie may be not let you down, just watch it.
5. Mother's Day - Full Movie NSFW
The sons love their mother very much, so they always do what their mothers tell them to, even if it's to kill someone! A mad matriarch and her two maniac sons kidnap and torture three women in their backwoods cabin.
6. Fright Night Part II
It is the second part of Fright Night. The story in this part is different from the first. Charlie has just met Regine Dandridge, a beautiful girl. He can't stop thinking about her, dreaming about her. Not even she is Charlie's girlfriend, Alex (Traci Lind) nor Peter Vincent can keep him from being attractive by her.
7. Starve - Full Movie
While they are researching an urban legend on untamed children, the group of people gets to be trapped in an abandoned high school where they are faced with an evil more sinister than the legend itself.
8. An American Terror | Full Horror Movie
A group of people hatch a plan to get revenge on the bullies who have been tormenting them. In order to doing so, they happen to found an underground torture chamber where filled with unspeakable horrors. Their only hope for survival is to fight back and find a way to escape the killer's bloody control.
9. Boot Camp - Mila Kunis
The cheerleader was death in early time. One day, some people saw her come back. Why do a death people re-appear? What have happened?If you want to realize the reason, you are able to watch the movie.
10. Death of a Cheerleader
Tom is the opponent of Jerry and they are also good friends. We may be very familiar with the story about Tom and Jerry. Let's watch the YouTube cartoon video to review their interesting stories.
Part 3: Record free horror movies on YouTube with Screen Recorder
Aiseesoft Screen Recorder
The best video recording tool to record streaming audio and video on Windows computer.
Record streaming video, online video, microphone voice freely.
Record all kinds of video calls with high quality.
Advanced settings for video recording.
Maybe you can refer to below video to learn the steps of how to record free horror movies on YouTube.
This article introduces two ways to you to download free horror movies on YouTube. You can use Video Converter Ultimate to download the free horror movies or you can use Screen Recorder to download. Which way is more suitable for you? We also recommend top 10 free horror movies on YouTube to you, and you can download with one of the two ways on your computer to watch these movies.