Top 10 Free Music Download Apps for Android to Download Free Music

Along with the rapid development of internet and Smartphone, you can handily enjoy your favorite music on mobile devices at any time, rather than listen to music with your old CD or MP3 player. Just a music app on your phone, can totally replace all your music devices. However, nowadays, you may easily find out that lots of free music download apps for Android no longer enable you to download songs free.
No matter how deep you love music, you won't pay money for every song you like and downloaded. Because you like all kinds of music types, you fancy too many singers. So many times, free music download apps for Android can be the biggest saviors for you. In this article, we will show you 10 great Android apps for you to free stream and download mp3 songs. Let's look at the top free music apps for Android to download free music.
1. Gaana Music - One-stop solution music download app for Android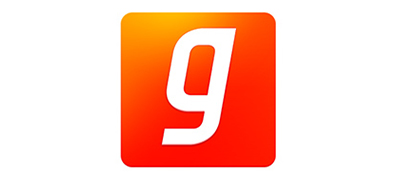 Gaana is an excellent free music downloading app on Android for you to download music for free. It provides you with free and unlimited access to all your favorite songs, no matter where you are. Based on the India's largest online music broadcasting service, Gaana can be the one-stop solution for all your music needs.
Gaana carries huge collection of Bollywood movie songs. So if you like listening to Hindi music, it can be your best choice to free download MP3 songs. Moreover, it enables you to access millions of Hindi, English, Marathi, Kannada, Punjabi, Malayalam, Oriya, Bengali and more songs on this free music download app for Android. Gaana also introduces new songs to you depending on your mood or playing/searching history.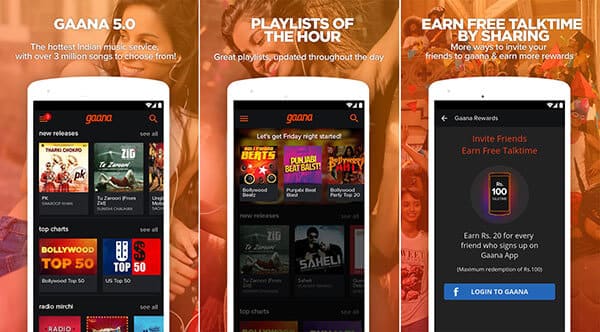 2. Free Mp3 Downloads - One click music download app for Android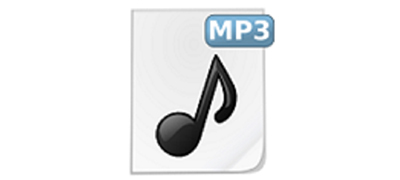 Free Mp3 Downloads is one of best free music download apps for Android which allows you to play and download songs that are licensed as "free to use". Just enter your search query and tap the "Search" button, then all the related songs will be displayed in the interface. Tap the song name to free download MP3 music on your Android. The downloaded songs will be saved at SD cards folder "music-freeMp3Downloads". You can tap "Listen" tab to play them.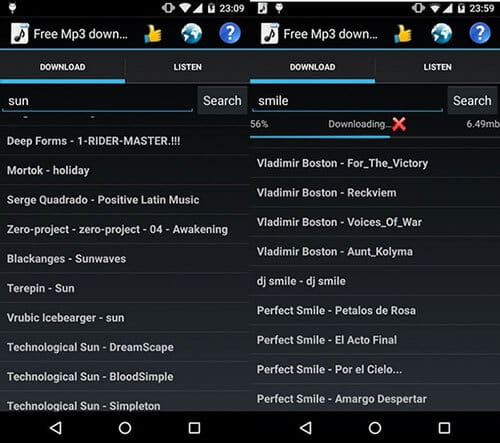 3. Music Paradise Pro - Fast and simple music download app for Android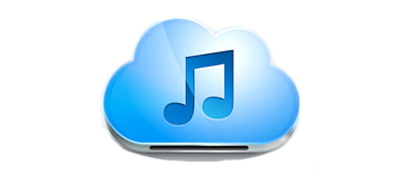 Music Paradise Pro is an easy-to-use Android MP3 downloader for you to free download songs. Similar to Free Mp3 Downloads, it enables you to search everything from sound effects to ringtones and other short clips, and then play and download them. The most charming feature for this free music download app is that its built-in MP3 player and download manager can help you to manage multiple songs on Android phone.
There are lots of free music being provided in this app for you to free download. But keep in mind that many songs are protected by copyright laws. What's more, sometimes even you find and free download the songs you like, the poor playback quality won't satisfy your need. Because the developer of Music Paradise Pro is no longer providing support for this free music download app for Android. We can't guarantee that it will function correctly even you still can download it.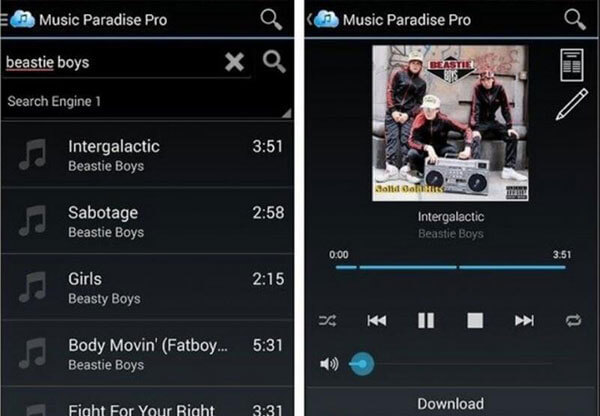 4. Rhapsody (Napster) - Huge database music download app for Android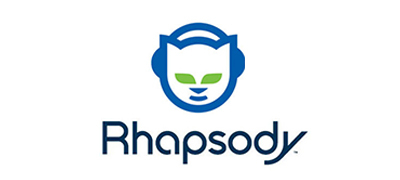 Rhapsody (Napster) is a very popular music download app for Android that does quite well when it comes to downloading music from the internet. It is equipped with several basic functions, which allow you to play and download millions of songs for free. If you pay much attention on sound quality, you should try Rhapsody. It also provides audio EQ for you to adjust the audio effects.
Additional features include advanced artist and song radio, sleep timer, artist videos and more. It's convenient for you to create your sound track and music playlists to meet every mood. Most importantly, Rhapsody is ad free. You can handily listen to your favorite music without any interruption.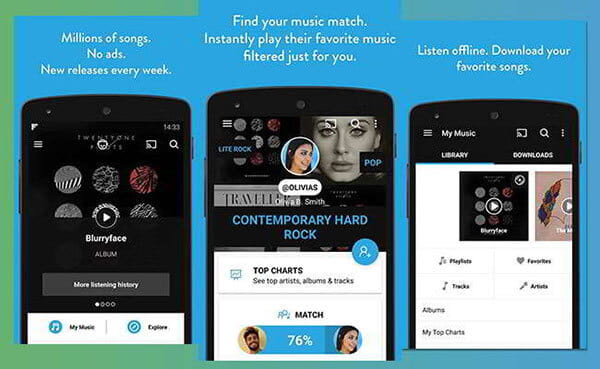 5. RockMyRun - Best workout music download app for Android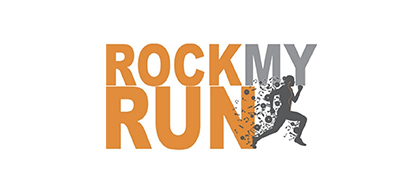 If electronic music is your favorite, you will never miss RockMyRun. It works with the world's best DJs like David Guetta, Zedd, Afrojack, Major Lazer and more to craft mixes and playlists that react to your body. All songs in RockMyRun are specially selected and seamlessly blended together, you can get a unique workout experience. It works well with various gym devices and running apps, such as Nike+, Runkeeper, Runtastic and Endomondo, etc. RockMyRun is not a permanently free music download app, but you can have a free trial to access the 1000's of workout music mixes without limitation.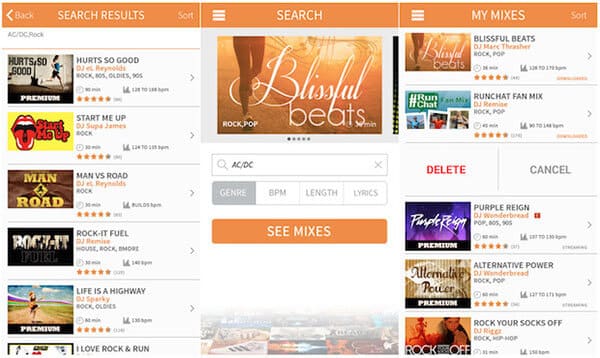 6. iTube Mp3 Music Download - Popular music download app for Android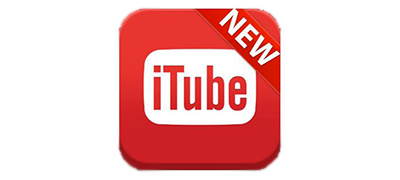 With iTube Mp3 Music Download Free, you can easily play and download your favorite mp3 music. As one of most popular free music download apps for Android, it has an advanced music player with repeat and shuffle features. And you can create playlists out of MP3 files. Gathering similar feature like other frequently-used free MP3 downloader for Android, you need to search the MP3 file, and tab the "Download" button to download MP3 songs on Android. But it has one feature that this app does not contain any of the copyrights of music, so what you will download songs are from other public domains on your Android. Moreover, it can play music files already located on your SD card.
7. Palco MP3 - Brazilian music download app for Android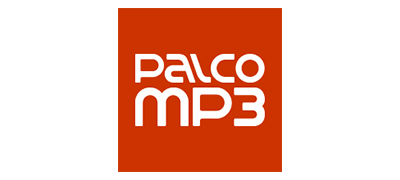 Palco MP3 is the biggest Brazilian website of independent artists. Now it bring its free music download app for Android which offers more than 1 million songs for you to listen to and free download on your Android phone. It offers millions of songs for you. No matter which musical style you like, you can always find the songs here. Palco MP3discovers more than 100,000 new artists and creates playlists with your favorite songs. In addition, it encourages you to upload your own music to its website. In that way, others can access your music collections on this app. If you want to send us your music, you should go to www.palcomp3.com/cadastro.html and sign up!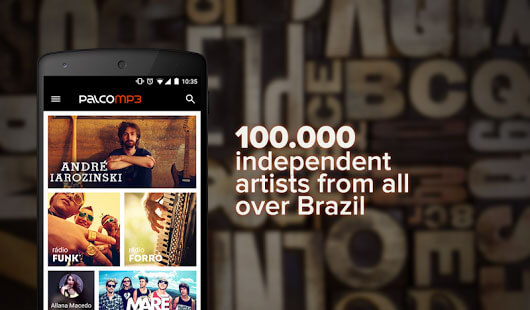 8. Music MP3 Download Free CopyLeft - Streaming music download app for Android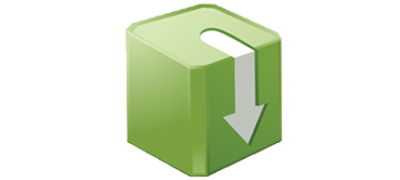 Music MP3 Download Free CopyLeft is one of the best free music download apps for Android, which enables you to stream and download any song you like. All you need is a good internet connection. Besides directly enjoy music with this app, you can free download and store all songs to your SD card. You can fill your Android phone with lots of music and don't need to worry about the storage. One thing you should know, MusicMP3Download Free CopyLeft only allows you to play and download songs that are available under the Copyleft and Creative Commons License.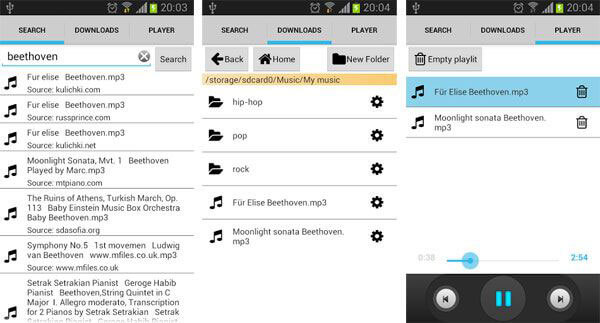 9. Google Play Music - Google official music download app for Android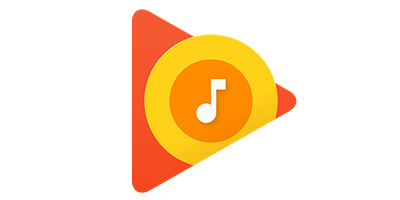 Many user consider Google Play Music as the best music downloader for Android. It provides free and ad-supported radio for you to hear. You can search the songs you want to listen to based on song names, artists, or albums, or browse by genre, mood, activity, decade and more. With this fantastic free music downloading app, you can enjoy your songs offline. There is also a biggest advantage in this app, it will recommend you many beautiful songs according to your taste. One more thing, you are allowed to upload and listen to up to 50,000 songs from your personal libraries at no cost.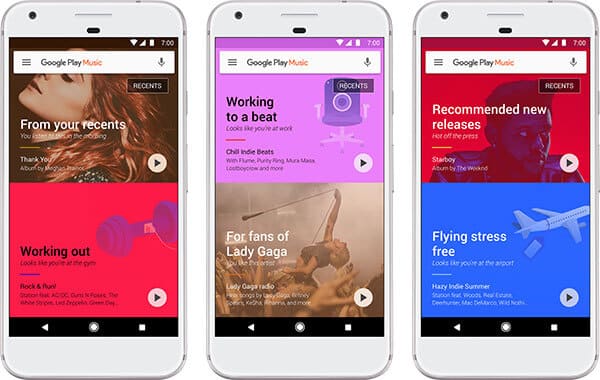 10. Wynk Music - Hindi music download app for Android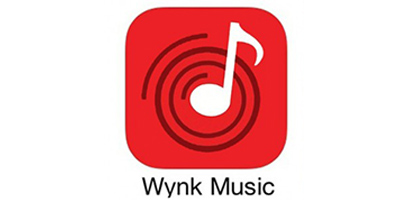 Wynk Music is another free music download app for Android that has over 2.5 million songs across Indian and International music. It provides various music types for you to free download, such as Pop, Rock, Jazz, Blue, Bhangra, Devotional, Emotional, Romantic, Party, etc. Apart from English music, you can also play and download music in other languages like Bhojpuri, Rajasthan, Marathi, Bengali, Kannada, Gujarati, Telugu and Malayalam and so on.
It can work as a powerful MP3 music player to help you play your downloaded music. The catalogue ranges from the trending English music covering all the renowned international artists such as Taylor Swift, Katty Perry, Lady Gaga, One Direction and more. Just like other free music download apps for Android, you can use it to create your own music playlist. With its multiple music, you are able to stream and download unlimited classic and new songs.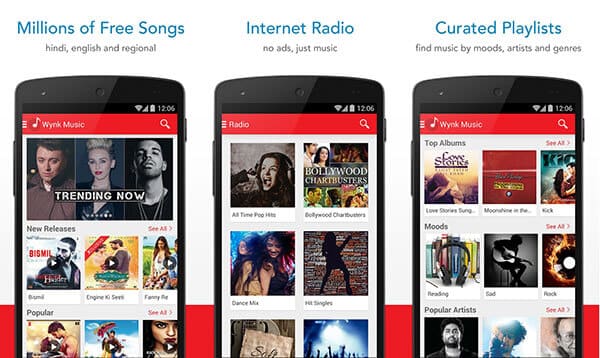 In this article, we mainly talk about 10 free music download apps for Android. If you are a music lover, you should try them one by one until you find the app suits you best. Besides these apps, you may also want to know some free music downloading sites like MP3Skull,MP3Juices, MP3 Rocket and some alternatives to BeeMP3. You can directly download songs to your computer and then transfer them to your Android device.