Download Free Song with Best 25+ Samsung Music Downloader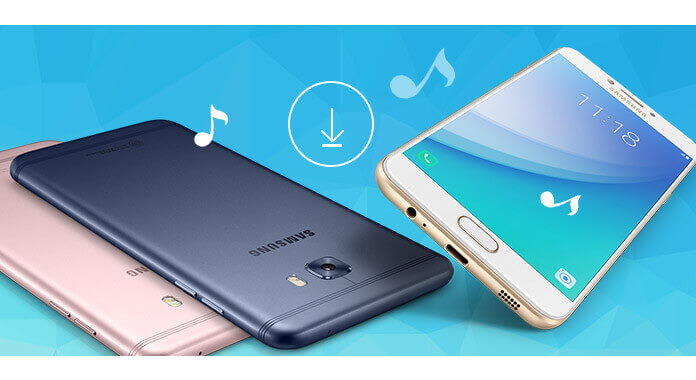 Samsung Music Download
Music is the universal language apart from Mum Mum. When you are ring the subway, jogging on the road or running in the park, music is always the best choice to be your perfect companion. With the development of the portable technology, playing music on the smartphones becomes the trend, especially Android phone for its openness compared with iPhone. Samsung phone, as the one of the dominant Android phone, will undoubtedly gains the hottest reputation. In this page, we will list the top 25+ free music downloads for Samsung phone, like Samsung Galaxy, Note, etc. including the newest Samsung Galaxy S8.
Part 1: Free 15 Samsung music downloader APK
Samsung music downloader icon
Samsung music downloader
Features
Rating

Music Paradise Pro

• Download sound effects, ringtones, MP3 songs.
• Based on Search Engine do that download almost every song.
• This music downloader has built-in download manager and player.
• This free music APK has pop ads.

Download Music MP3

• This app allows you to download free music from copyleft public websites.
• This Samsung music downloader has a pretty database for every song you can thing of.
• The downloading speed is super fast.

4Shared

• The music is categorized so that you can search them easily.
• Pre-installed music player enables you to play music with this app on your Samsung Galaxy directly.
• Creating your account at 4shared.com to listen to music and watch videos.

Samsung Music

• This app for Samsung has the intuitive interface to use easily.
• The free app supports MP3, WMA, AAC, FLAC music playback.
• It lets you interact with Samsung smart devices like tablet, TV, Wearable.

Simple MP3 Downloader

• Download free Copyleft and CC licensed musicDownloading MP3 music tracks.
• You can search the song via random lyrics, album title, composer, et cetera.
• This music downloader app has the various genres from trap, ringtones, trip-hop up to things like progressive rock and classical, our app offers, etc.

SuperCloud Song MP3 Downloader

• You can easily download songs by searching for its name or artist name.
• This music downloader APK enables you to stream music online for free.

Google Play Music

• Via this free music downloader app, you can also discover and subscribe to the podcasts.
• Smart recommendation which will recommend you songs according to your taste by matching genres of songs which you generally listen.
• You can subscribe to get on-demand access to millions of songs and download anything to listen even when you're not connected.

SoundCloud

• Download music free by using their Save as Offline feature.
• The free version of this Samsung downloader app has some ads.
• This Android APK does not work on Samsung phone, but also has its online, desktop and iOS versions.

Gaana

• This APK lets you download Hindi songs only.
• The downloaded songs from this app can only be played via this app.
• For English music downloads, you may turn to other app.

SONGily

• The SONGily downloader app is free to use for anyone that qualifies, but ad-supported.
• The music download APK lets you download all music content from the SONGily website directly onto your Samsung Galaxy.
• This downloader is exclusively available for SONGily.com users with inbuilt online video converter.

Swift Downloader

• You can search for MP3 music with its built-in torrent & cloud search.
• You can use this music downloader to download videos from its integrated web browser.
• It provides you the secure password-protected folder for hiding your private videos.

Audiomack

• The phone music download app features trending charts that showcases the best new acts on hip hop, electronic and reggae scenes.
• It lets you download music, mixtapes or albums for offline, data-free listening.
• The free app makes you download music, mixtapes or albums for offline, data-free listening.

Anghami

• This is the music downloader for Samsung lets you enjoy millions of free Arabic and international songs.
• You can also watch exclusive videos that are available for free on the Anghami platform.
• Music is in pure Dolby to guarantee the top quality with little data.

Advanced Download Manager

• Apart from music, you can easily download videos, programs, images and documents via this Android app.
• It supports downloading music files in background and resume after failure, but up to three file simultaneously.
• Interception of links from Android browsers and clipboard.

Radio Player by Audials

• You can download this app to listen to internet radios and record music as MP3 for free.
• Audials is the one and only app for Android, which can stream music to airplay receivers.
• You can work easily with Clouds and move your music files from/to your SD-Card.
Part 2: Top 10 free music downloads for phones online
Samsung music downloader app is the most direct way to download songs to your phone. However, if you cannot find the songs from the APKs, you can try to download the music from online sites and then transfer them to Samsung phone by copying and pasting easily.
JAMENDO MUSIC
Music downloader link: https://www.jamendo.com/start
1. You can get the free music downloads from this online site based on Creative Commons licensing.
2. This music downloading platform also provides you radio channels as an additional resource for discovering more music that you like.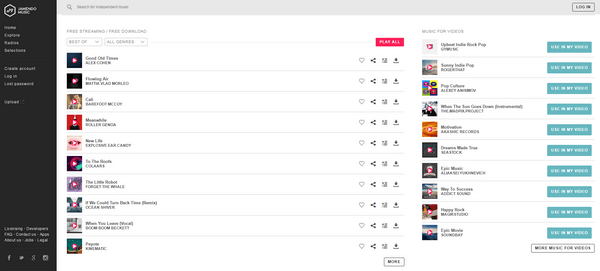 SOUNDCLOUD
Music downloader link: https://soundcloud.com/
1. You can download and stream music from musicians and professional artists.
2. Only part of the music tracks are free to download (You can see a download button next to a track). Get the way here to download all music from SoundCloud.
3. You can search the music by Latest, Popularity, Artist, or Genre.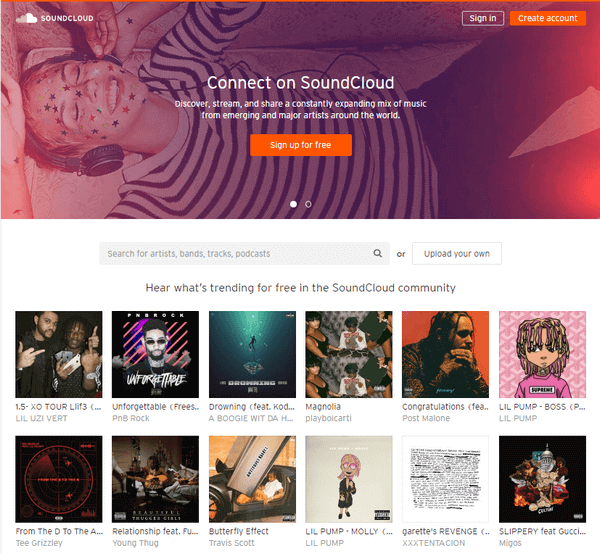 NOISETRADE
Music downloader link: http://www.noisetrade.com/
1. This download site lets you free download music albums legally.
2. For downloading the album as a ZIP file which contains MP3 files, you need to enter your email address and zip code.
3. Apart from music file, you can also get free downloads of ebooks and audiobooks.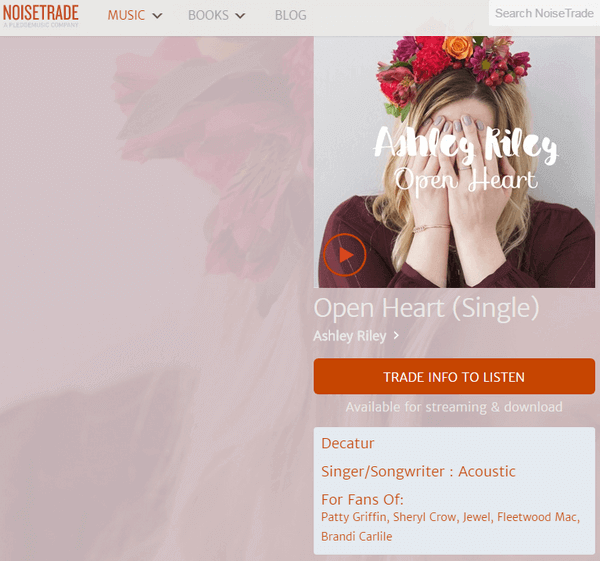 AMAZON
Music downloader link: https://www.amazon.com/b/ref=topnav_storetab_dmusic?ie=UTF8&node=14981443011
1. Amazon provides you thousands of free tracks for downloading.
2. You can search the free music by genre or alphabetical order or artist, album, or title, or by release date, song length, popularity or reviews.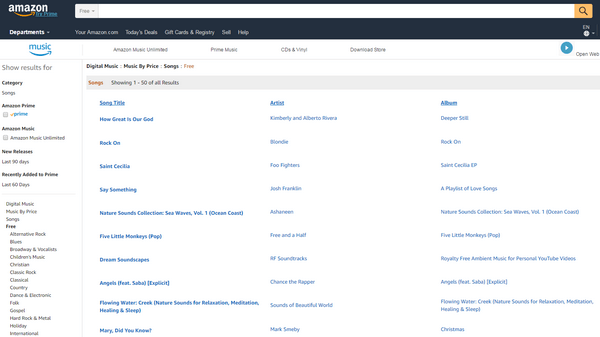 Free Music Archive
Music downloader link: http://freemusicarchive.org/
1. You can download free music at this site which is directed by the freeform radio station WFMU.
2. You can browse through the genres of music or watch their blog for collections, artists, or songs they'll highlight to get the free music downloads.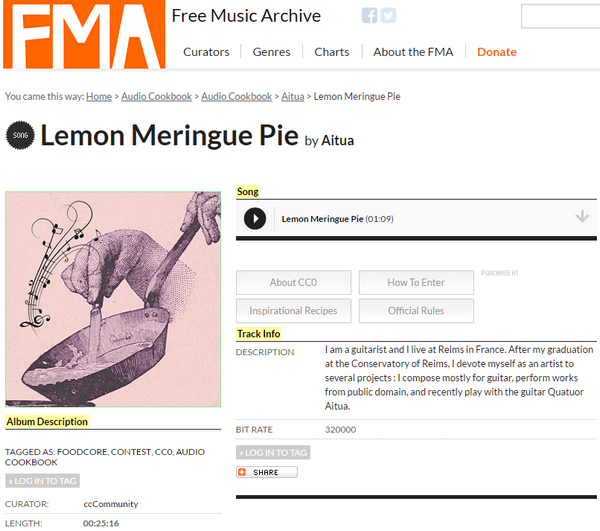 DATPIFF
Music downloader link: http://www.datpiff.com/
1. This site focuses on the hip-hop and rap to provide you the free music from mainstream music artists.
2. You can also check out new tapes, release schedules, and compilation albums from fans.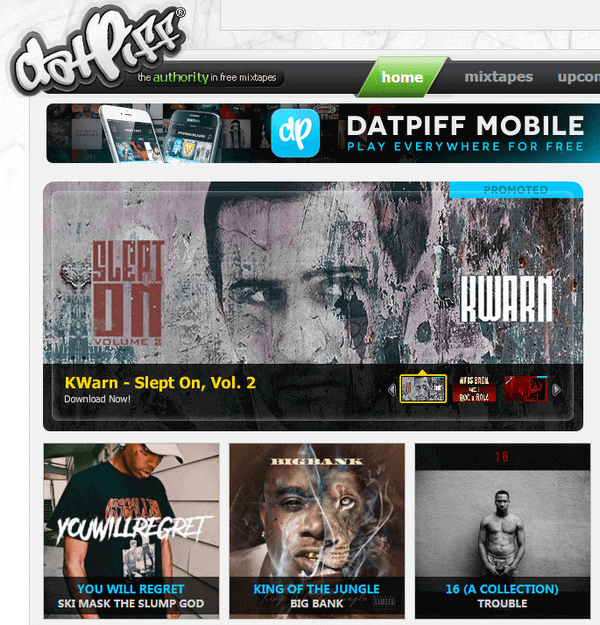 PureVolume
Music downloader link: http://www.purevolume.com/
1. You can download free songs from PureVolume in the MP3 format.
2. On PureVolume, the artists will be given the option of offering free music downloads of their songs.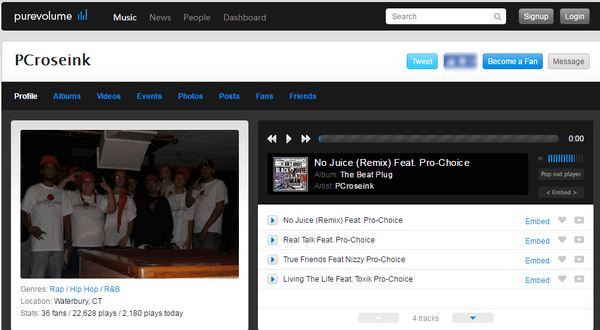 SOUNDCLICK
Music downloader link: http://www.soundclick.com/
1. Some of the songs are only free for streaming, but there is still a wealth of tracks that can be freely downloaded.
2. You can browse through the genres and charts to find downloads.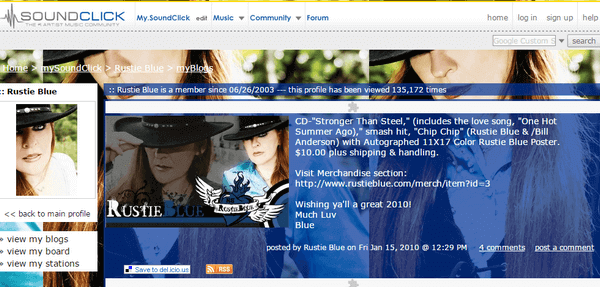 Last.fm
Music downloader link: https://www.last.fm/
1. Last.fm provides you several pages of free music downloads.
2. You can stream thousands of songs and get recommendations of bands you'll love.
3. This online Samsung music downloader shows you real-time listening habits & trends of Last.fm's global community.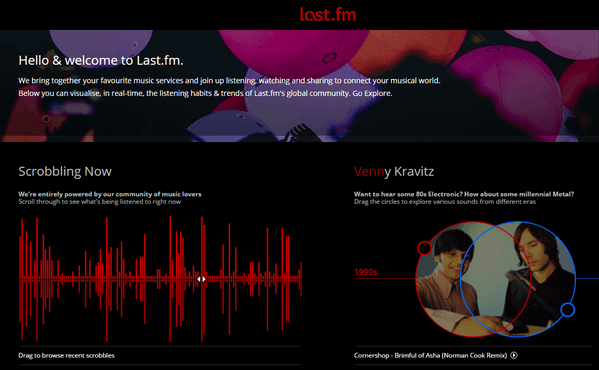 YouTube
Music downloader link: https://www.youtube.com/
1. You can download limited number of MP3 music from YouTube Audio Library.
2. Apart from music file, you are able to get the free sound effects downloading.
3. You can get free unlimited music listening online from YouTube.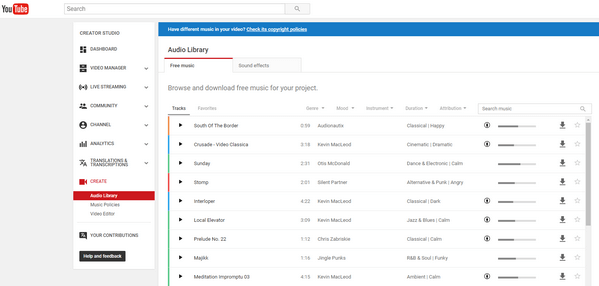 Part 3: How to download free music to Samsung phone
In this part, we will list the music downloader on desktop to download music to your computer, and then you just need to drag the music file to your Samsung phone.
Aiseesoft Music Downloader
For Mac
Support music downloads from YouTube, Facebook, Dailymotion, etc.
It can work as the music converter for playing on more devices apart from Samsung.
It supports MP3, OGG, FLAC, AIFF, WAV, WMA, M4R, and more music formats.
But you should note that the free version of this software will let you less than 5 minutes music file and limited 10 files from other sites except YouTube.
Step 1Free download this software, install and run it immediately on your Windows or Mac computer.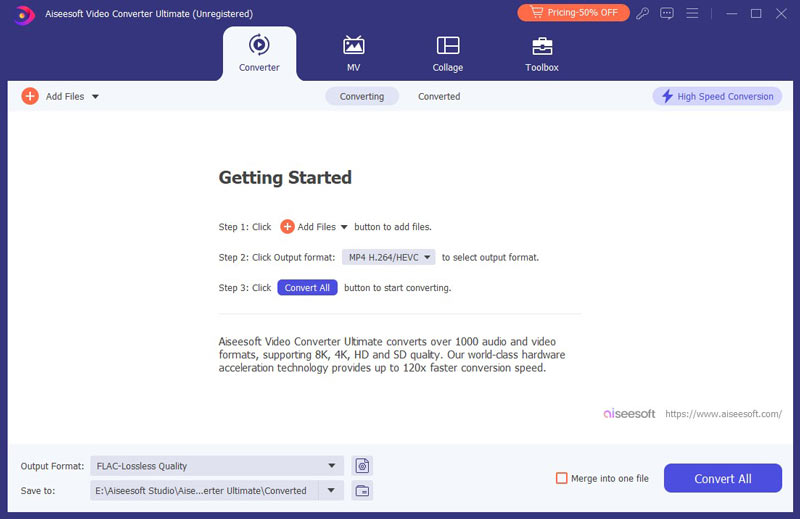 Step 2Click "Download" button to paste the URL of the video file on YouTube or other sites, click "Analyze" > Select the downloading format > "OK" to start to download the video file.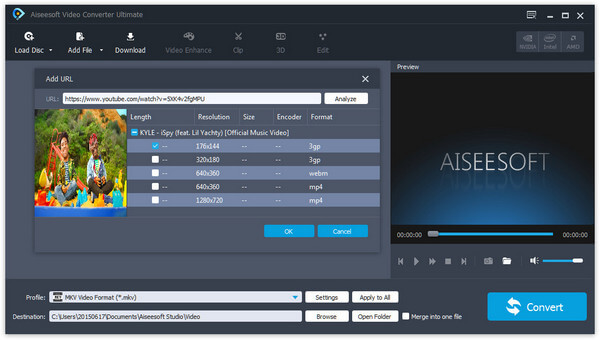 Step 3After downloading the video file, select "MP3" from "Profile" to start to extract the music file from the video file.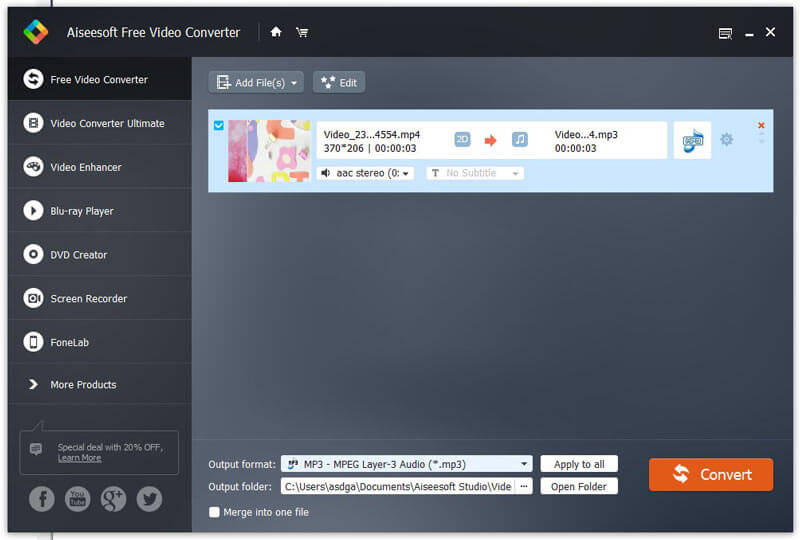 Easy, right? In this way, you could extract music file from video file easily.
This page focuses on the list of free Samsung music downloader. You can select the best free music download app to get the songs to your Samsung phones as you like.