Top 20 Best HBO Go Movies You Should Watch
HBO Go is one website where you can find a large number of programs available for live streaming, including HBO Go Movies. Want to find and watch one HBO Go movie? This article lists some best recommendations of HBO Go movies you should watch.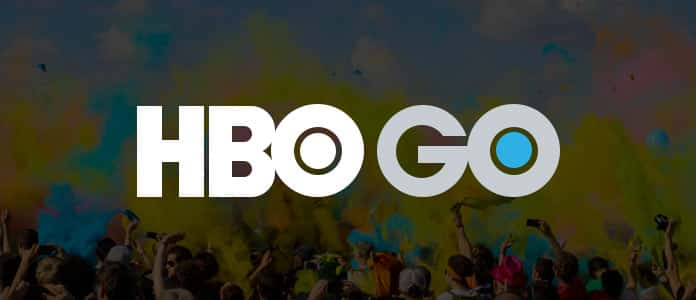 How to record HBO Go movies
But you should know that, HBO Go, this "TV everywhere" service is only available for HBO subscribers to watch HBO movies, documentaries, programs, sports, or comedy specials. In addition, HBO Go has never allowed users to download any movie for offline viewing. In order to watch preferred HBO Go movies, it is a good choice for subscribers to record HBO Go movies. Then Screen Recorder is highly recommended.
Aiseesoft Screen Recorder
Aiseesoft Screen Recorder is the professional screen capture software, which can capture online videos, games, podcast, webinars, lectures, presentations, Skype calls, online conference, webcam videos, etc. in full screen or customized screen size with ease.
Record online videos from YouTube, Facebook, Vimeo, DailyMotion, TED, etc.
Provide "Blu-light" real-time HD video encoding technology to ensure excellent image and sound quality for YouTube videos.
Recorded YouTube videos can be saved as MP4 or WMV file which would be easy to playback on any video player.
Edit the video file while you are recording the screen.
Support capturing pictures from screen.
Record streaming audio, online audio, microphone voice with high sound quality.
Step 1Install Screen Recorder
Install and launch this screen recorder on your computer. After that, choose "Screen Recorder".

Step 2Find HBO GO movies
Head to HBO Go Movies website, find the movie you want to download. If you want to record the video with high quality, you should adjust the video quality from "Settings" when the HBO Go movie is playing.
Step 3Choose recording way
Turn off the microphone as the noise around you will affect the movie quality and keep the system audio on.

Step 4Record HBO Go movies
Begin to click the red "REC" button and record your HBO Go movie. At full screen statement, you can use the hotkey F10 to start/stop capturing, F9 to pause/resume capturing and F8 to take a screenshot.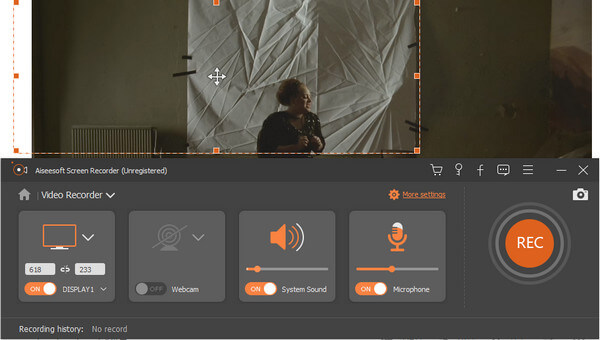 Top 20 HBO Go movies
In order to help you get the most out of your subscription in HBO Go, we've chosen our 20 best HBO Go movies available on HBO Go Movies.
The Conjuring 2
Year: 2016
Director: James Wan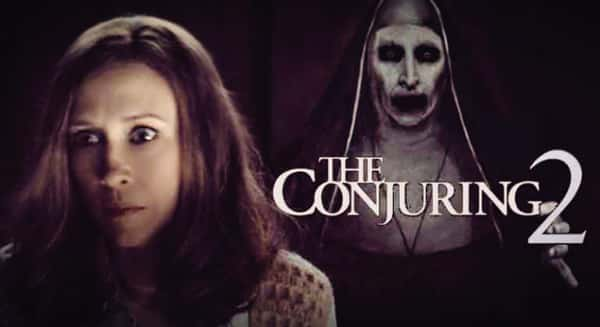 As one of HBO Go movies, The Conjuring 2 is based on a real-life case of supernatural investigators Ed Warren and Lorraine Warren. The Conjuring 2 is a horror movie directed by James Wan, whose famous directors includes 'Saw' and 'Insidious'. This terrifying tale of terror is inspired by the real-life Enfield Haunting, and the two paranormal investigators come to help a single mother and her four little girls. This family are being terrorized by a malevolent spirit. 'That rare horror sequel that stands toe to toe with the original'.
The Nice Guys
Year: 2016
Director: Shane Black
The Nice Guys is one reputable action-packed action comedy of HBO Go movies, about two nice guys starring Russell Crowe and Ryan Gosling, who hunt for clues after a girl going missing marinates in 1977 L.A. sleaze. The duo whose investigation takes them down a sleazy and increasingly dangerous path. It's industrial strength fun.
Storks
Year: 2016
Directors: Nicholas Stoller, Doug Sweetland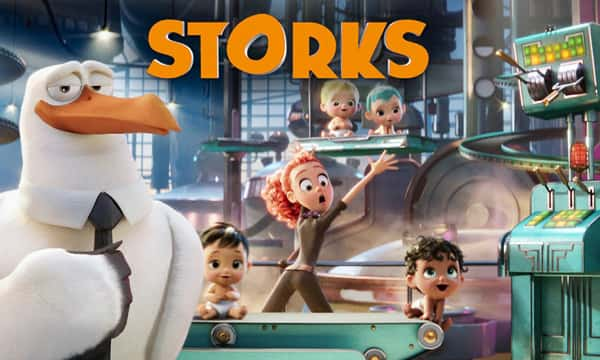 Storks brings many laughs in this comedy directed by Nicholas Stoller as well as Doug Sweetland, which is a 2016 American 3D computer-animated adventure buddy comedy by Warner Animation Group, RatPac-Dune Entertainment and Stoller Global Solutions. When top delivery stork Junior accidentally turns on their old baby-making device, he produces a beautiful, bouncing baby girl...and a whole lot of trouble for himself and his human pal, Tulip. It one of great HBO Go movies.
Keanu
Year: 2016
Director: Peter Atencio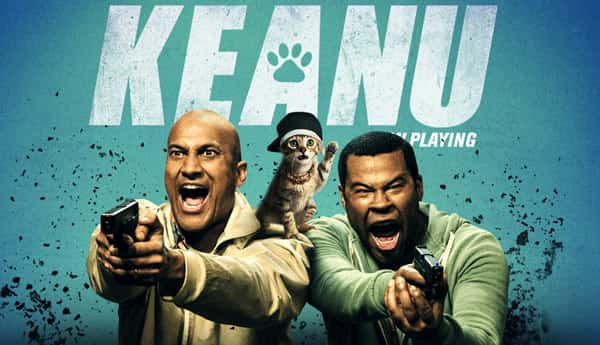 Keanu is one of comedy HBO Go movies. A tiny kitten becomes the leading role of a gang war with the duo of Jordan Peele and Keegan-Michael Key, who act as two dorky cousins. They attempt to infiltrate a unknown but violent street gang to rescue their beloved tiny adorable kitten "Keanu".
Behind The Candelabra
Year: 2013
Director: Steven Soderbergh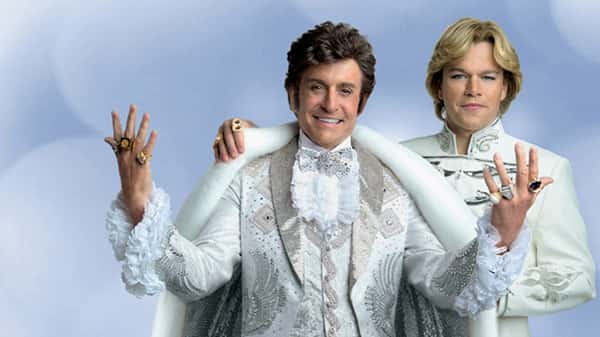 Behind The Candelabra is a 2013 American drama movie directed by Steven Soderbergh. This film dramatizes the last ten year of a pianist Liberace and his relationship with Scott Thorson. Oscar winners Michael Douglas and Matt Damon star as the pianist and his partner Scott Thorson. You cannot miss this HBO Go movie.
Do The Right Thing
Year: 1989
Director: Spike Lee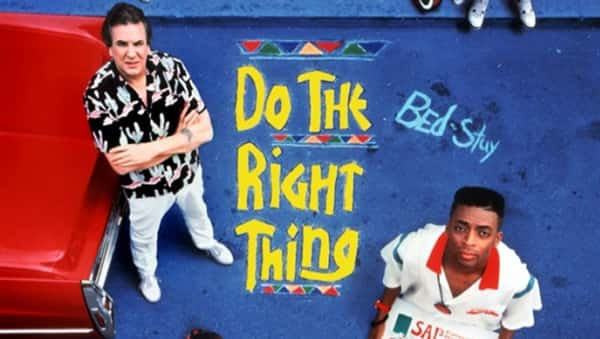 Do The Right Thing is widely considered as one of the best HBO Go movies of the 1980s. And the actor Danny Aiello earned one Best Supporting Actor Oscar nominations for his perfect performance. He acts as the white owner of a known pizzeria in the predominantly black neighborhood, and Spike Lee acts as his deliveryman. An explosion of racial violence takes place in a blazing summer day in Brooklyn.
The Witches of Eastwick
Year: 1987
Director: George Miller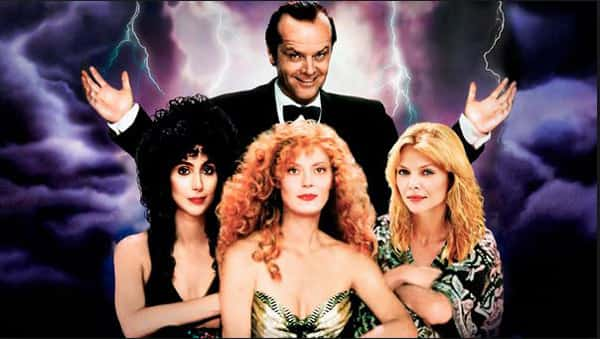 The Witches of Eastwick is a HBO Go film directed by the Fury Road genius George Miller, where a coven made up four big stars, Jack Nicholson, Cher, Susan Sarandon, Michelle Pfeiffer. This female-fronted comedy gains much sexy laughs. A trio of man-hungry witches go on a search for Mr. Right--and up pops satanically charming Jack Nicholson. You can find that Nicholson goes full Nicholson in this HBO Go movies.
Friday
Year: 1995
Director: F. Gary Gray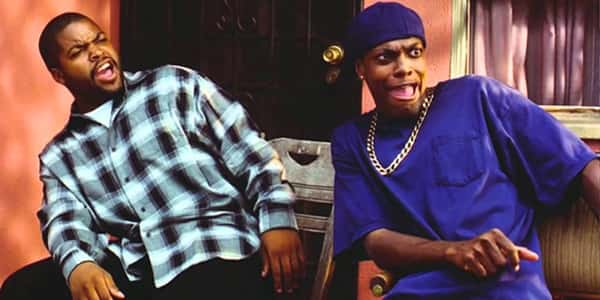 Friday dramatizes a common friday in South Central L.A, takes a big turn for jobless Craig (starred by Ice Cube) and his buddy Smokey (starred by Chris Tucker) in this HBO Go comedy movie. Ice Cube presents his charm and screenwriting smarts in Friday, an friendly outing that doesn't get enough credit for originality, or for inspiring movies that followed. It is one of awesome HBO Go movies.
Evil Dead II
Year: 1987
Director: DirectorSam Raimi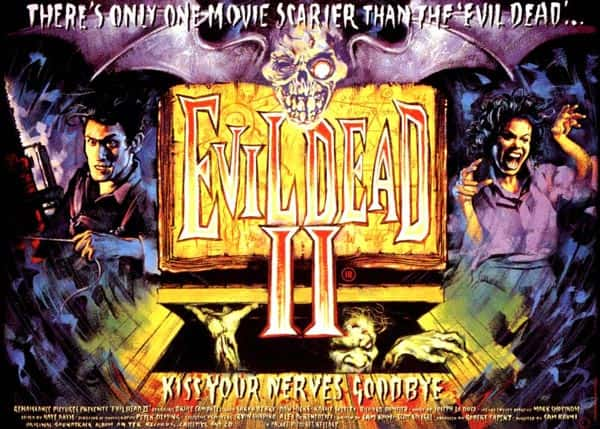 "DEAD BY DAWN!" "DEAD BY DAWN!" Evil Dead II is a 1987 American horror comedy film directed by Sam Raimi, and is a parody sequel to the film The Evil Dead of year 1981. Ash is back and he makes a trip to a remote cabin with his girlfriend Linda. The woods in this cabin are badly infested by demons. As the story follows, he must defeat the evil that has powers around him.
Temple Grandin
Year: 2010
Director: Mick Jackson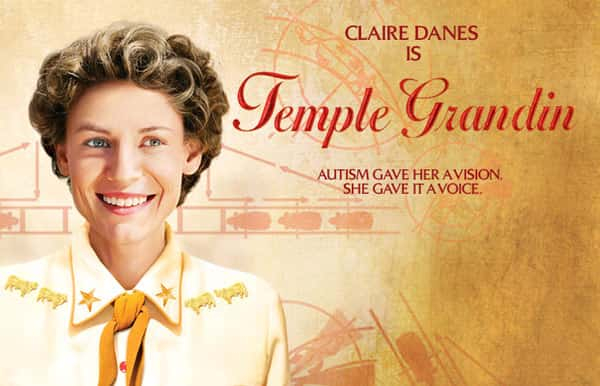 Temple Grandin is a HBO Go movie directed by Mick Jackson. Claire Danes star as Temple Grandin, an autistic woman who became an unlikely hero to America's cattle industry--and to autistic people everywhere. This film follows Temple Grandin's (Danes) life, with background through a series of flashbacks. This HBO films production is an engaging portrait of a stigmatized young woman into a brilliant career of a author, scientist and groundbreaking animal advocate.
The Brothers Bloom
Year: 2009
Director: Rian Johnson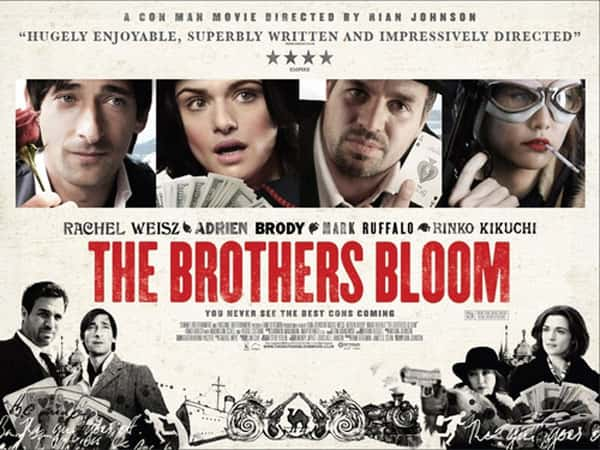 The Brothers Bloom is a 2009 American caper comedy film which is written and directed by Rian Johnson. The HBO Go film stars Rachel Weisz, Mark Ruffalo, Rinko Kikuchi, Adrien Brody, Maximilian Schell and Robbie Coltrane. A pair of con artist brothers meet their match when one of them falls for their latest mark: an eccentric heiress who let them be on a breathless adventure around the world.
Speed Racer
Year: 2008
Directors: Andy Wachowski, Larry Wachowski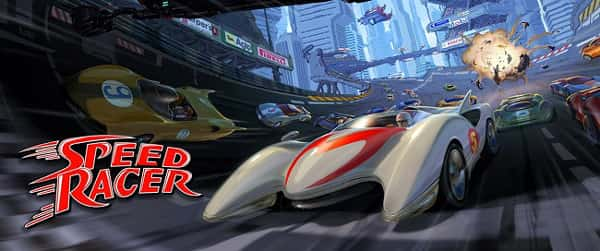 Speed Racer is a American sports action-comedy film directed by Andy Wachowski, Larry Wachowski. This movie is based on the 1960s Japanese anime and manga series of the same name. Speed Racer, Emile Hirsch is an 18-year-old girl and her life and love has been automobile racing all the time. She is the young upstart Speed Racer who leads his car-obsessed family into battle against an evil auto tycoon who may have been behind Speed's older brother's death.
Catch Me If You Can
Year: 2002
Director: Steven Spielberg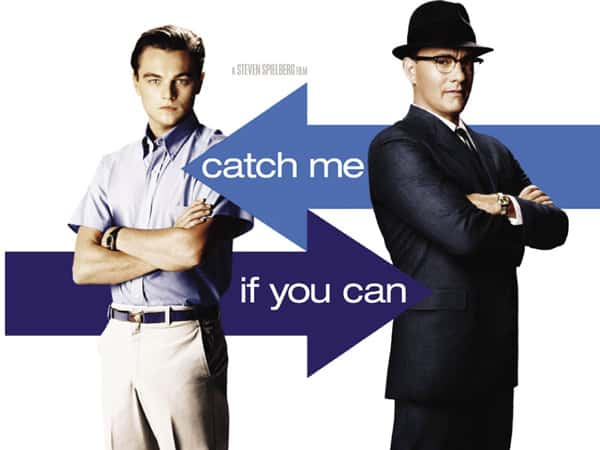 Catch Me If You Can is a American biographical crime film according to the life of Frank Abagnale. He was a pilot, a lawyer and a doctor. From director Steven Spielberg comes this humorous thriller, Leonardo DiCaprio star as the young con man who forged jobs, checks and identities on a daily basis while outwitting the FBI during the late 1960s. Tom Hanks acts as the FBI agent who is determined to stop him. Enjoy this HBO Go movie.
Real Women Have Curves
Year: 2002
Director: Patricia Cardoso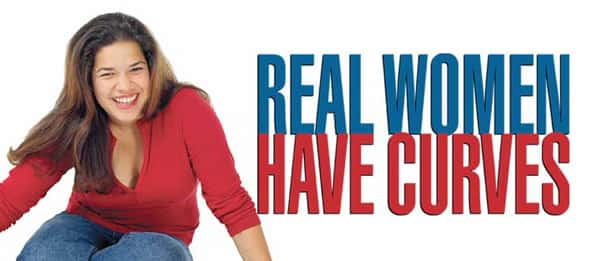 Real Women Have Curves is acomedy-drama film taking place in East Los Angeles. This movie gained great fame after winning the Audience Award for best dramatic film, and the Special Jury Prize for acting in the 2002 Sundance Film Festival. America Ferrera stars as 18-year-old Ana, a first-generation Mexican-American from East L.A., who struggles between her ambition of attending college and her cultural traditions. If you are searching for good HBO Go movies, this film can be your favorite.
Doomsday
Year: 2008
Director: Neil Marshall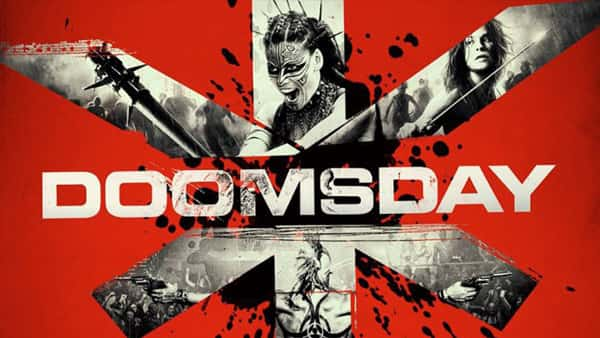 Neil Marshall (Dog Soldiers, The Descent) wrote and directed this extremely silly sci-fi action film, Doomsday. Year 2015, three decades when a deadly virus ravaged London. This made Glasgow into a quarantine zone. A team led by a young woman Maj. Eden Sinclair must return there for a cure in case the virus rear its ugly head. Rhona Mitra act as the highly trained military officer who reenters the hot zone to find it has become a lawless hellhole whose inhabitants want revenge.
The Big Lebowski
Year: 1998
Director: Joel Coen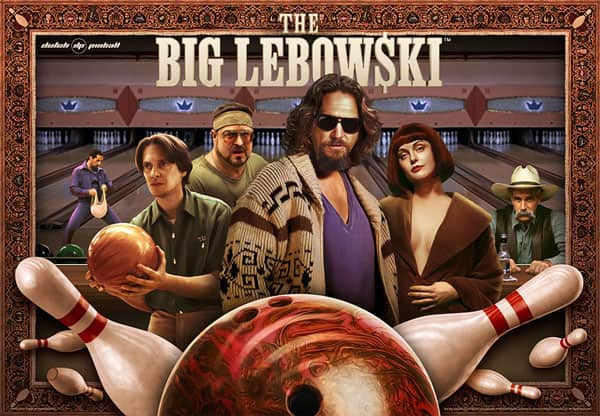 Jeff Bridges act as "The Dude" in the film The Big Lebowski, a bath-robed Californian slacker who is trapped into a kidnapping case after being mistakenly considered as a millionaire with the same name. But all "The Dude" wants to do is go bowling and retrieve his stolen rug...because it really tied the room together.
They Live
Year: 1988
Director: John Carpenter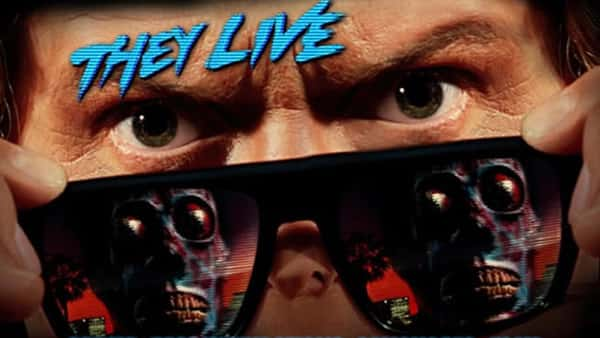 They Live is a 1988 American satirical science fiction horror film written and directed by John Carpenter. The HBO Go film stars Roddy Piper, Keith David, and Meg Foster. This film describes aliens who invade the US in a not usual way. Drifter "John Nada" (Roddy Piper) finds construction work in Los Angeles and befriends fellow construction worker Frank Armitage (Keith David).
Raging Bull
Year: 1980
Director: Martin Scorsese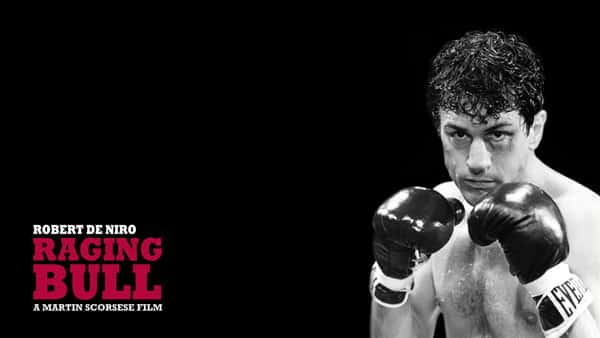 Raging Bull is a great work of art which is directed by Martin Scorsese, which black-and-hite boxing biopic is the combination of beauty and barbarism. Jake La Motta, starred by Robert De Niro is a boxer with intensity throughout a career of professional triumphs and rage-plagued lows. Robert De Niro won a 1980 Oscar for Best Actor as Jake La Motta, the '40s middleweight champ who is haunted by personal demons.
Sister Act
Year: 1992
Director: Emile Ardolino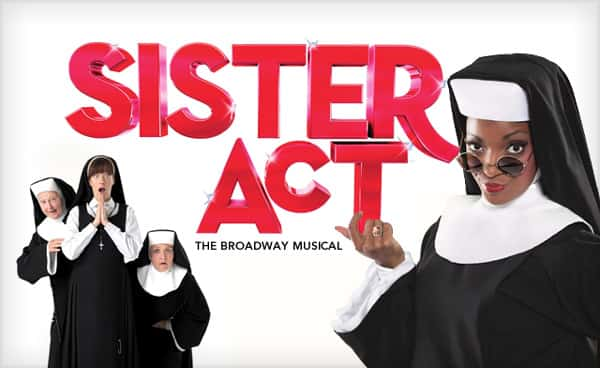 Whoopi Goldberg star as Deloris Van Cartier, a nun in the '90s musical comedy Sister Act. Deloris Van Cartier is a Reno lounge singer who hides out in a Catholic convent. She shake things up and before testifying as an important witness in a murder trial. After her boyfriend's murder is revealed, Reverend Mother finds Sister Mary's vocal talents which can help transform the pitiful church choir, making her as the most unique nun of the convent. When looking for good HBO Go movies, this film must be in the list.
American Psycho
Year: 2000
Director: Mary Harron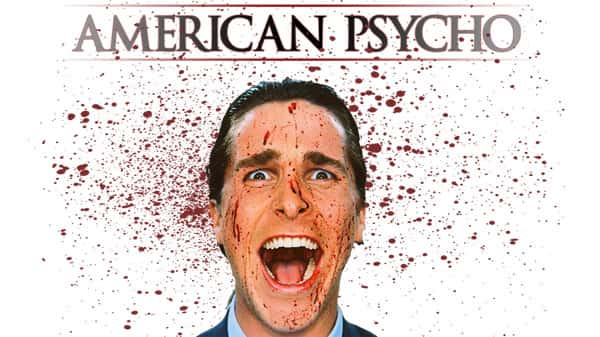 American Psycho takes Bret Easton Ellis' controversial novel that melds torture and murder. This movie aims a razor-sharp eyes at go-go 1980s' capitalism and adapts cinematically with Christian Bale acting who act a different violent maniac. The leading actor Patrick Bateman is one slick Wall Street guy, but he also has another face in his world of perfection and wealth. That's the reason why Patrick Bateman becomes a psycho. The movie is directed by Mary Harron with black humor style. When searching for good HBO Go movies, you will not miss this.
In this article, we show you how to record HBO Go movies with Screen Recorder and recommend top 20 best HBO Go movies.