How to Turn On/Off or Customize Netflix Subtitles With Ease
Netflix offers a large selection of international video through its streaming service. House of cards, Orange Is The New Black, Bojack Horseman, Sense 8, Stranger Things…Seeing all these reputable shows, you would know how popular Netflix is. Netflix has a lot of little-known features, like hidden categories and saving content to an SD card, for people who want to watch movie in a different languages or want learn languages through TV shows, they could turn to Netflix subtitles.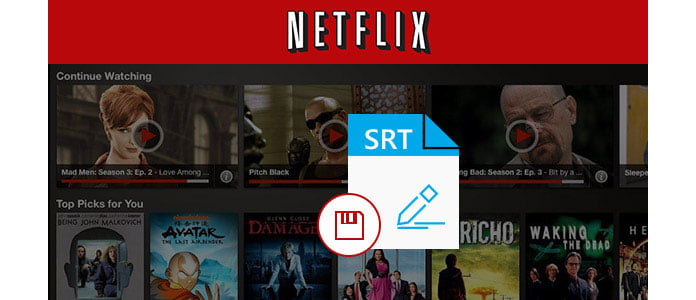 Searching on the Internet, you would see a lot of people have questions about Netflix subtitles, including how to turn on/turn off subtitles on Netflix, what to do if Netflix won't turn off, and how to customize Netflix subtitles. In this article, we will give you an ultimate guide about Netflix subtitles and solve you all these issues.
Part 1. How to turn on Netflix subtitles
So you're watching a great film or TV show on Netflix but really need subtitles. The streaming service has you covered and here's to switch on Netflix subtitles and change language. It's pretty easy to adjust the settings in Netflix but might be a little bit hard to find where for some users. If you're struggling then just follow the below guide to get things sorted. Note that the exact process will vary slightly depending on what device you're using to watch Netflix. However, below is a general guide.
Reading More: Turn On/Off Spanish Subtitles on Netflix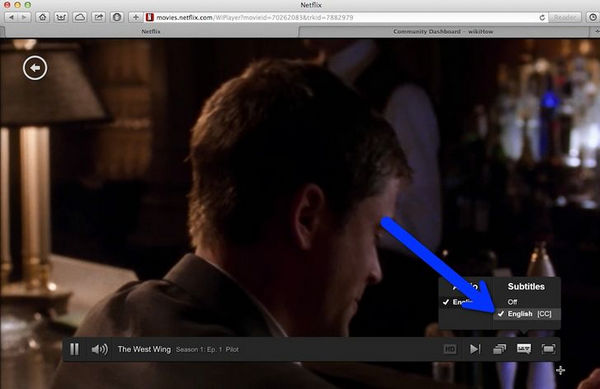 1. Launch Netflix, and select the movie or TV show you want to play.
2. Select Audio & Subtitles from the options panel.
3. Select your preferred language or subtitle options.
4. Press back to return to the options panel.
5. Select Play.
If you need a more specific and detailed set of instructions then head to Netflix and choose your device, whether it's Android, Apple TV, PS4, Roku or something else. (Downloading Netflix movies failed?)
Part 2. How to customize Netflix subtitles
Netflix lets you change the color, font, and size of the subtitles. It also lets you add a solid background behind the text and select the color. You can also frame the background for higher visibility. The customization options are available only on the web interface but apply to all apps. Now let's see how to customize Netflix subtitles specifically.

First of all, sign into Netflix and click your Account thumbnail in the top right corner. Select "Account Settings" from the menu. On the Account Settings page, scroll down to the "My Profile" section and select "Subtitle appearance".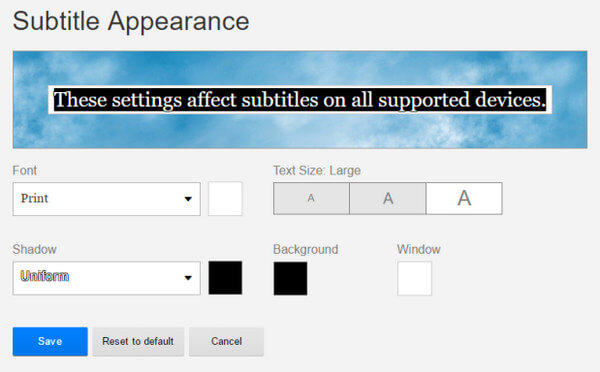 Change Font of Netflix subtitles: You can select a different font from the "Font" drop-down. There are three text sizes that you can choose from. You can also change the font shadow direction.
Change color the Netflix subtitles: To change the color of the subtitles, click the color box next to the "Font" drop-down and select a color from one of the presets. To change the color of the drop shadow, click the color box next to the "Shadow" drop-down. If you want to enable a solid color background behind the subtitles, click inside the "Background" color box just below the font size selection. To add a frame to the subtitles, click inside the "Window" color box.
Part 3. How to turn off Netflix subtitles
No matter which device you use to watch Netflix, you can change your subtitle settings from the control panel embedded in the player. You can access the subtitle settings on most devices by selecting the "Dialog" icon or by pressing "Down" on a video game controller. Some devices, such as Google TV, Roku and many Blu-ray players, display audio and subtitle settings when you select a video, and you can change your settings during playback using your remote control. For more information, don't miss: How to Remove Subtitles on Netflix.
In this article, we have mainly gave you the ultimate instructions on Netflix subtitles, including how to turn on/off Netflix subtitles or how to customize subtitles. Still have more questions about Netflix subtitles? Feel free to leave your comments down below.