Great Methods to Utilize YouTube Banner Maker to Make YouTube Channel Art
Would you like to attract your visitors to your wonderful videos and keep watching them on a regular basis? Would you like to share your thoughts and ideas with your fans on your YouTube videos? It is of great significance to make your YouTube channel art look comfortable and friendly.
And possessing a practical and useful YouTube Banner Maker is necessary. In what follows, the article will introduce how to use YouTube banner maker to produce satisfactory YouTube channel art to engage your visitors.

YouTube Channel Art
Part 1. How to Make YouTube Channel Art (Banner)
As you know, there are a large number of YouTube banner makers and it is available for you to select most suitable one for your YouTube channel art. Then, you are supposed to discover the simple and easy ways to make use of banner makers for YouTube. Here are some steps for you to refer to.
Step 1 Select 2560x1440 pixels as the best choice for the dimensions of your YouTube channel art.
Step 2 Customize your YouTube banner by adding some attractive pictures or your unique logos.
Step 3 Be careful to put logos, icons or any other crucial things beside the banner's center.
Step 4 Make sure the colors you adopt in YouTube banner are equal to the materials of your brand.
Part 2. Top 5 YouTube Banner Maker Sites
Top 1: FotoJet YouTube Banner Maker
It will be easy to acquire a number of templates when you choose FotoJet YouTube Banner Maker. You are able to create unique and special YouTube cover to engage your audiences without any difficulty. Regarded as one of the friendliest YouTube banner makers, this site offers a user-friendly interface and provides simple instructions for users. Next, the ways to use it will be elaborated on.
Step 1 Go ahead to the FotoJet YouTube Banner Maker online website.
Step 2 Select your favorite template from a dozen of templates for YouTube channel art.
Step 3 Start to edit and personalize your own YouTube banner.
Step 4 Just store your banner as an image or share it on some social media.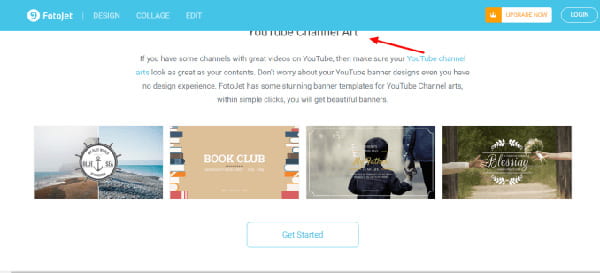 Top 2: Canva
Canva is considered to be another useful YouTube banner maker online for users. You are allowed to make professional YouTube channel art on a budget. Besides, it can save your images or pictures with high quality. What is more, users can personalize their layouts many times depending on their preference. Here comes the easy steps for you to check out. So just begin to create your epic YouTube channel art using Canva YouTube banner maker.
Step 1 Create your personal Canva account.
Step 2 Choose templates from Canva library.
Step 3 Upload pictures or images you want to edit.
Step 4 Edit your text and finish your modifying.
Step 5 Save and share your epic YouTube banner.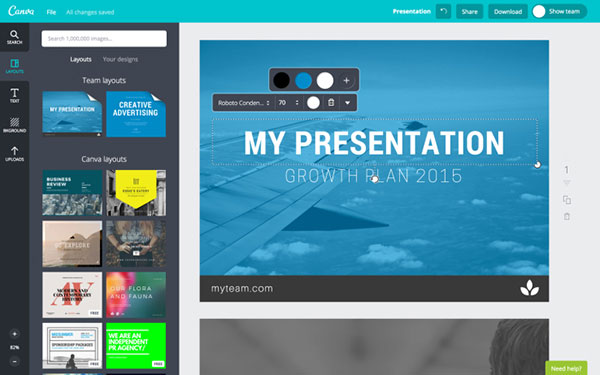 Top 3: Adobe Spark Post
It is an online website mainly aiming at creating YouTube channel art. Also, it is an iOS-based app where you are able to make beautiful and professional YouTube banners. Without taking too much time, money as well as techniques, anyone who loves making videos will largely produces fabulous banners. Just spend some time perusing the following steps you will be able to master the crux of this YouTube banner maker - Adobe Spark Post.
Step 1 Start to find your preferred template.
Step 2 Choose the layout format and select preset size.
Step 3 Begin customizing your photo for your banner.
Step 4 Resize your text and use style slider.
Step 5 Share your new design with your fans.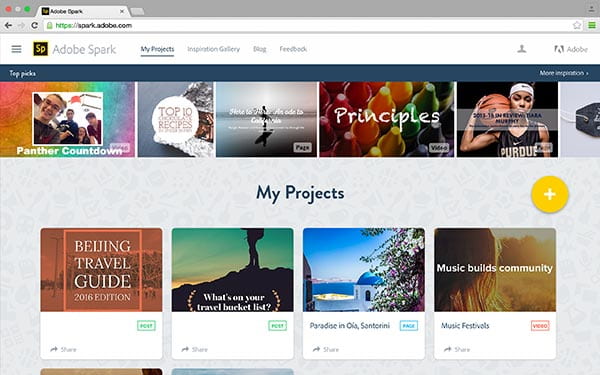 Top 4: Bannersnack
Do you want to improve your YouTube channel art with something different? Bannersnack is guaranteed to produce awesome background wallpapers for your videos. Moreover, you do not need to spend lots of time and your video will be sure to appeal to many visitors. It spares your efforts to hunt for banner designs. So please refer to the following introduction to Bannersnack.
Step 1 Hit Single Banner button and choose the right size.
Step 2 Choose a template from the library.
Step 3 Put or change some elements according to your like.
Step 4 Begin to edit some personal elements.
Step 5 Personalize your slides or layouts.
Step 6 Save your creation after previewing.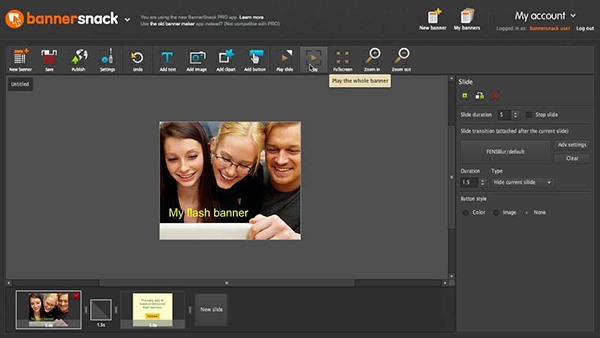 Top 5: BeFunky
Want your YouTube video to be eye catching? BeFunky can help you realize your aim. It is well-known that YouTube channel art is the first attraction to make your audiences notice. So it is of great necessity to design your YouTube channel art to increase the amount of your subscribers. Providing wide range of powerful tools, you are able to get more artistic effects such as Digital Art, Cartoonizer and so on.
Step 1 Open the website of BeFunky and choose your template.
Step 2 Match the design and theme with your channel by customizing..
Step 3 Begin editing your saved YouTube banner template.
Step 4 Save your final design to your folder.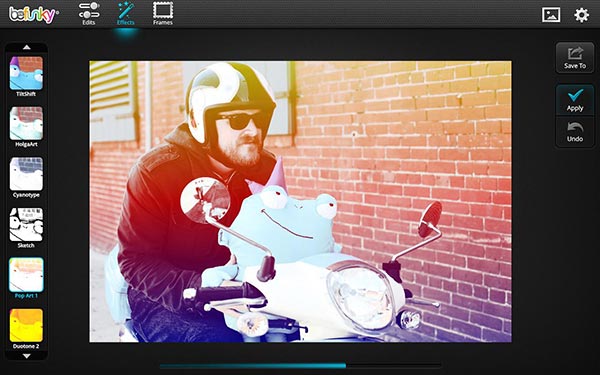 Part 3. How to Download YouTube Videos
You may need to download YouTube videos and edit some episodes of the videos. Also, you want to add new YouTube channel art. Therefore, it is helpful for you to find a reliable application to download YouTube videos. Aiseesoft Video Converter Ultimate may satisfy your needs due to its strong and powerful functions and features. You are allowed to download YouTube videos just with some simple steps.
Step 1 Download and install
Just download and install Aiseesoft Video Converter Ultimate from the official website. And then you can run the program on your PC or Mac.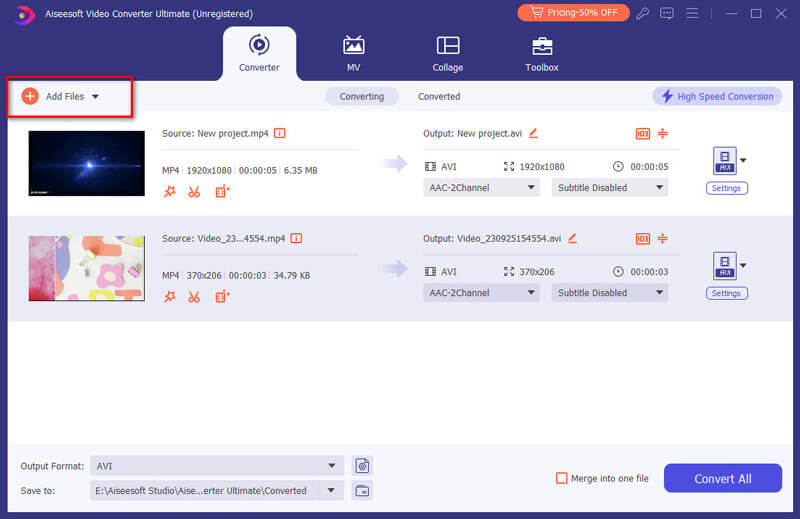 Step 2 Paste the URL of YouTube
Access to YouTube and copy the link of YouTube video. After that you can paste the URL of YouTube to the program to download YouTube files.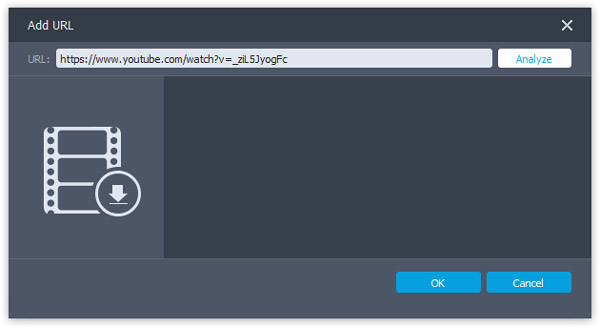 Step 3 Download YouTube videos
Click the "Analyze" button to detect YouTube videos in different format. Choose the desired video format and click "OK" to download YouTube videos offline.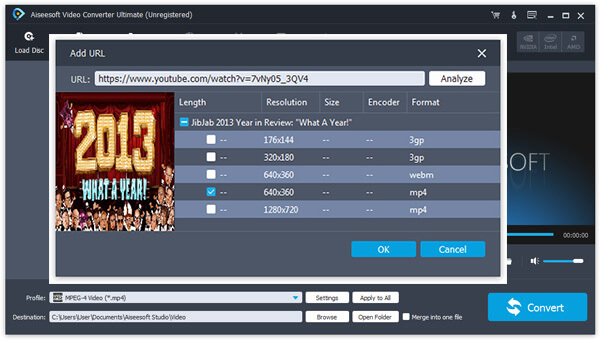 Conclusion
After reading, you definitely have a good comment of different types of YouTube banner makers. And by introducing some features and functions of them, you may know the general ways to create your personal YouTube banners. Sincerely hope you can choose one as the most suitable YouTube banner maker for yourself and wish that you can have a good time creating YouTube channel art.