What Is YouTube Capture App and Top 5 Best Alternative Applications
Summary: Want to know more about YouTube Capture app? Want to record YouTube videos? This post shows you 5 great alternative apps to YouTube Capture and detailed steps to capture YouTube videos.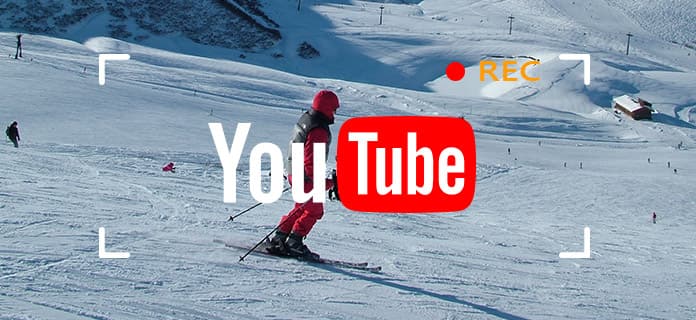 To help people capture videos and share them on YouTube easily, Google has released a specific app for iOS devices, called YouTube Capture. It streamlines the process of shooting and uploading videos with as little as two taps. About this app, there are many questions waiting for replying. "Can I use YouTube Capture on my Android phone? This app does not work on my iPhone X, what can I do? I have installed it on my iPhone, but how to use it?" In this post, we are going to introduce this YouTube video capturing app and answer the questions related to it in detail.
Part 1. Introduction: YouTube Capture
Simply put, YouTube Capture is a specific camera app. Its key features include:
1. Compared to the built-in camera app on iPhone, YouTube Capture app is easier to use with less lag time when recording videos.
2. The app is able to enhance, correct and stabilize the video automatically.
3. It offers basic video editing tools, like trim.
4. After recording, people could post the video to YouTube account in one tap.
5. It allows users to set custom options before upload, like title, privacy settings and more.
6. Besides YouTube, it also supports Facebook, Google+ and Twitter.
Pros
1. YouTube Capture is simple and free of charge.
2. The video recording experience and output quality are great.
Cons
1. The app lacks some custom options available on YouTube, like monetization.
2. It only has iOS version and does not support iOS 11/12.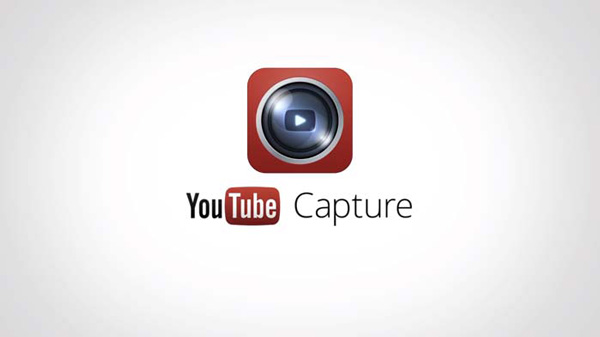 How to upload video to YouTube with YouTube Capture
If you get YouTube Capture installed on your iPhone, let's start recording and uploading videos.
Step 1 Record a video using YouTube Capture
Open YouTube Capture app and sign in your Google account. Then you will be taken into the capture screen. The app open rear camera by default, you can tap the "Front Camera" icon to switch to front one. If your iPhone has flash, the icon will appear on the screen, you can decide to open or not. Once tap on the "Red Circle" icon, it will start recording.
Step 2 Edit the new video
Press the "Red Circle" again to complete recording and then hit the folder icon to open the video library screen. Select the video just captured, then go to the video editor screen. Here you can trim the video by adjusting the left and right sliders or add music track on your video.
Step 3 Upload the video on YouTube
Tap "Continue" icon on top ribbon to go to the upload screen. Customize Title, Privacy settings, Description and Enhance options. If you want to share the video to Facebook or Twitter account, connect it in share to area. Finally, press "Share" on upper right corner to upload it to your YouTube channel.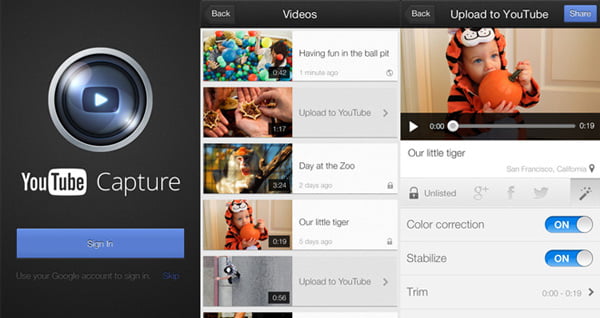 Part 2. YouTube Capture alternative apps
Though using YouTube Capture to upload videos to social media is simple, it is not compatible with Android and iOS 11/12. That means many people cannot use it at all. So, it is necessary to learn about several applications offer similar features.
Easiest YouTube Capture alternative: Screen Recorder
For ordinary people, recording video is still a complex technique. Actually, you can capture video clips easily on your computer. Aiseesoft Screen Recorder is the easiest-to-use YouTube Capture for computers.
Key features of this YouTube Capture alternative:
1. Capture videos with the built-in webcam on your computer.
2. Record any actions and images on your screen in one click.
3. Customize record area with preset solutions or by adjusting the control points.
4. Set duration and other options or keep them default.
5. Optimize video quality using advanced technology.
6. Available to both Windows and Mac, including Windows 10.
Anyway, if you want to make videos for uploading on YouTube, this video capture seems the smart choice.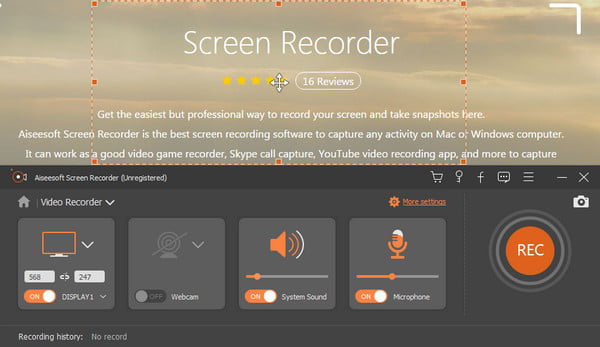 Best YouTube Capture alternative for Windows: aTube Catcher
aTube Catcher is an open source project and more than a YouTube Capture substitute for Windows PCs. Its main features include:
1. Record your screen and make a video for sharing on YouTube.
2. Crop video and audio to resize the output.
3. Convert a video to YouTube supported file for uploading.
4. Download YouTube videos and other online videos through URL.
5. Rip music from YouTube music videos.
Pros
1. It supports a wide range of formats.
2. The batch processing feature is effective.
Cons
1. Download and install extra software during set up.
Top YouTube Capture alternative for Mac: QuickTime
QuickTime is a simple tool to record videos on Mac OS X for uploading on YouTube. As the YouTube Capture for Mac, its features include:
1. Capture everything happens on your computer screen.
2. Decide to record which part of the screen or full screen based on your requirements.
3. Basic custom options, like input sources, quality and more.
4. Trim, merge or split video clips.
5. Convert MOV videos to MPEG files for sharing on YouTube.
Pros
It is a pre-installed utility for Mac OS X.
Cons
Custom options for video recording are limited.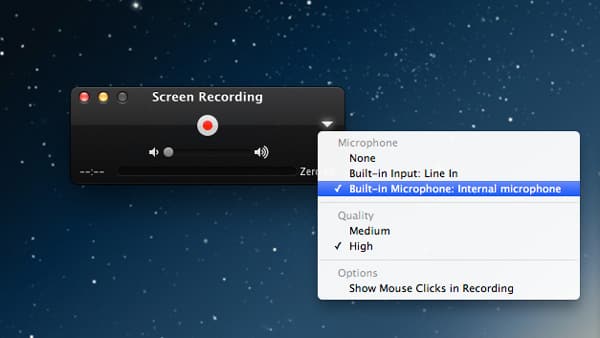 Best YouTube Capture alternative for iOS 12/iOS 11: MoviePro
MoviePro is able to turn your iPhone to a pro-level camcorder. Its basic features include:
1. Capture videos and motions in front of your iPhone.
2. Offer extensive custom options, like speed control, focus, exposure, white balance and more.
3. Take photos while recording.
4. Adjust video quality after capturing.
5. Share the result to YouTube, Facebook, Dropbox and other destinations.
Pros
1. The video quality is superior.
2. It offers many useful features, like video stabilization.
Cons
1. This YouTube Capture alternative is a paid app.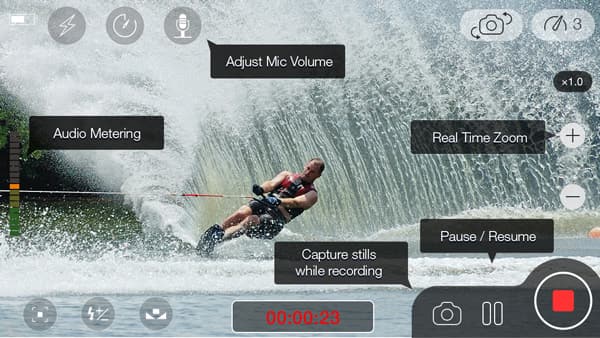 Impressive YouTube Capture alternative for Android: Filmic Pro
Filmic Pro is a powerful video recorder app for Android devices integrated more features than YouTube Capture.
1. Offer Standard, Manual and Hybrid video capture modes.
2. Use action slider to control video recording.
3. Enhance the video after capture by adjusting various parameters.
4. Upload HD videos to YouTube, Vimeo, Facebook or Dropbox.
Pros
1. The interface is intuitive.
2. The price is reasonable compared to features.
Cons
1. Too many custom options and parameters make beginners confused easily.
Conclusion
In this post, we have introduced Google's YouTube Capture. It is a free app for shooting and sharing videos on iPhone. Once released, this app has attracted tons of iPhone users, partly because getting start with YouTube Capture is no-sweat simple.
However, Google announced that with the release of iOS 11/12, the app is incompatible with the new operating system and will not open. But you still can record videos for sharing on YouTube using the alternative applications we have shared above. If you are looking for the easiest YouTube Capture alternative, we will recommend Aiseesoft Screen Recorder. It is not only simple, but offering extensive features.