20 Best YouTube Challenges You Should Know
Feeling exhausted when you have no idea of what to broadcast on YouTube? Why not try to do some funny and challenging YouTube challenges? Filming awesome YouTube challenges videos is absolutely a great way for you to spice up your own YouTube videos and bring lots of visitors to your channel.
So today in this guide, we provide Top 20 YouTube challenges to help you know what you can add to your videos. Hope you carefully go through and make full use of this article and apply some of them to make your videos better!

YouTube Challenges
Part 1. Top 20 YouTube Challenges
1. Ghost Pepper Challenge
In this YouTube challenge, the participants eat ghost peppers, one of the hottest peppers in the whole world, and then record their own funny reaction. It should be a funny challenge for people around the world.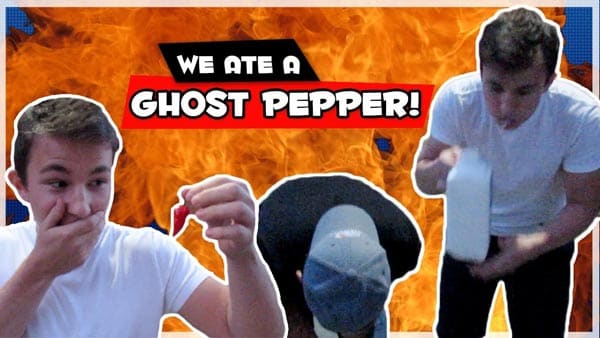 2. Eat It or Wear It Challenge
For the YouTube challenge, you need to prepare some different foods then separate them in some numbered bags. Players choose numbers at random. After they check out the food inside they can decide to eat it or wear it.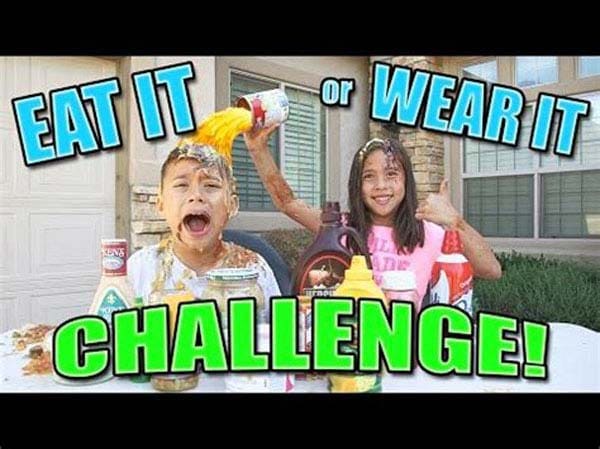 3. Kylie Lip Challenge
Yes, this YouTube challenge is about vividly replicating Kylie Jenner's unique swell lips. You can find the beautiful lips in all shapes and sizes. It should be really funny to enjoy them on YouTube.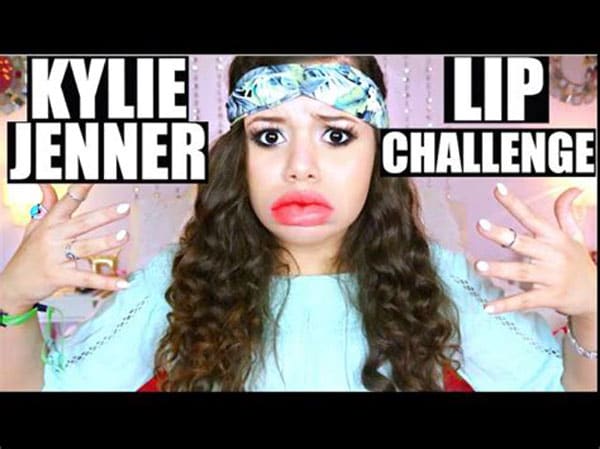 4. Try Not to Laugh Challenge
Players should watch funny videos and try not to grin or laugh. Try Not to Laugh Challenge just presents some funny YouTube videos you cannot help laughing. Just enjoy the YouTube Challenge when you are blue.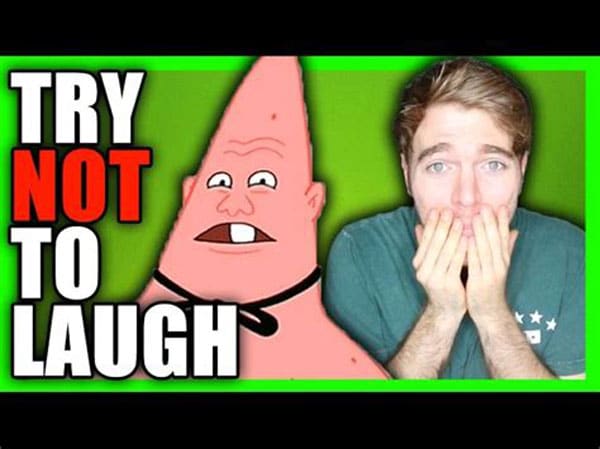 5. Korean Spicy Noodle Challenge
Korean Spicy Noodle Challenge is also one of the funniest YouTube challenges. Players should eat Korean hot and spicy noodles and film their reactions. It is another interesting challenge you should take into consideration.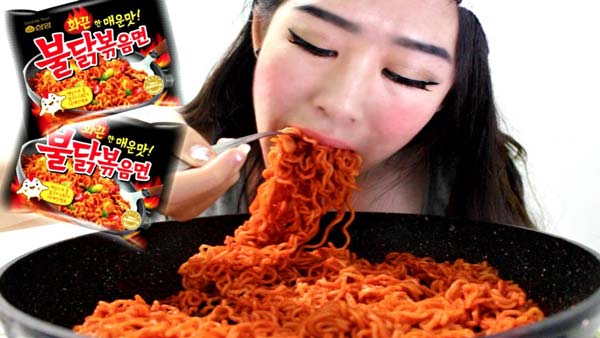 6. Whisper Challenge
Before started, players should put on some loud music. In this noisy situation, he begins to read his friend's lips to guess what he or she is saying. You can also try the same YouTube Challenge with friends in daily life.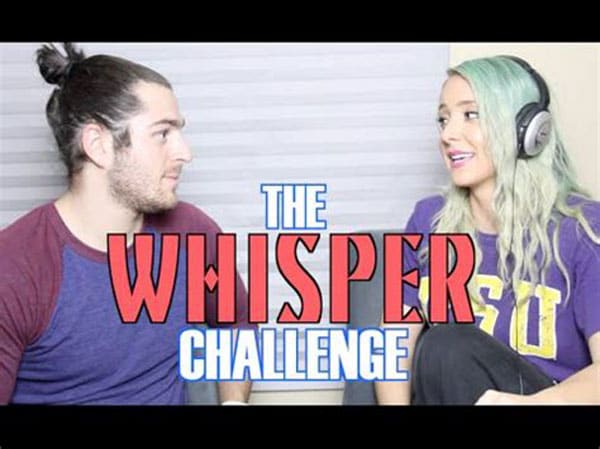 7. Baby Food Challenge
In Baby Food YouTube challenge, players should try to eat many different kinds of baby food then to guess what flavor it is without knowing it in advanced. You can find so many laughs, so many flavors and barfs.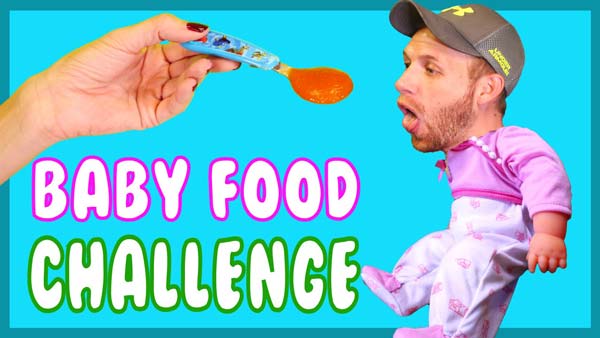 8. Smoothie Challenge
In this YouTube challenge, players randomly choose from more than 20 ingredients in turn and then make them into a smoothie. No matter what colors the combinations look like or how they smell, players should definitely swallow them.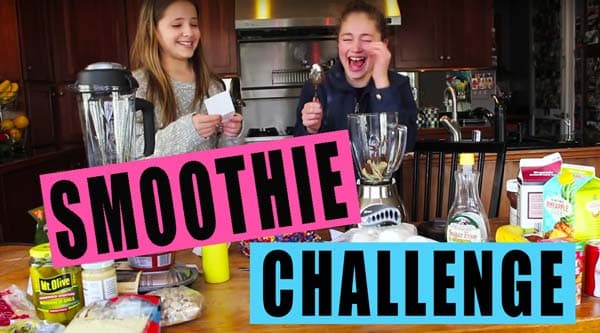 9. Boyfriend Does My Makeup Challenge
This is one of the most popular YouTube challenges in China as well. As its name tells, it is about asking your boyfriend to do makeup for you. Can you and your boyfriend take the challenges as others in the YouTube videos?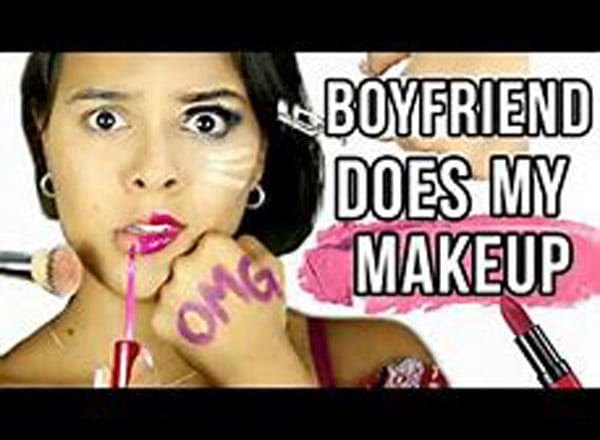 10. 7 Second Challenge
In this challenge you have to complete a certain task within 7 seconds. Each player gets 7 turns and the player with the most completed tasks wins. You can find various YouTube challenge for the type.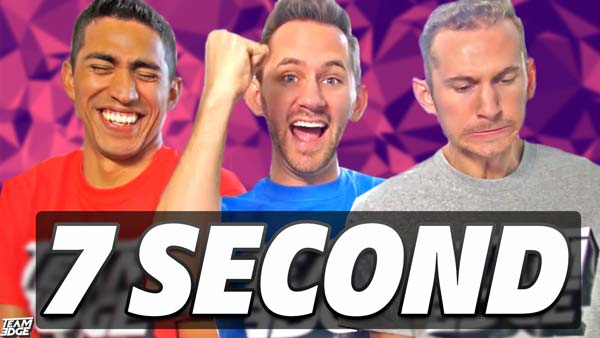 11. Blindfolded Makeup Challenge
This is also a hit one among various YouTube challenges about makeup. There should be two in this challenge, with one's eyes completely covered, he or her should try to do the other's makeup.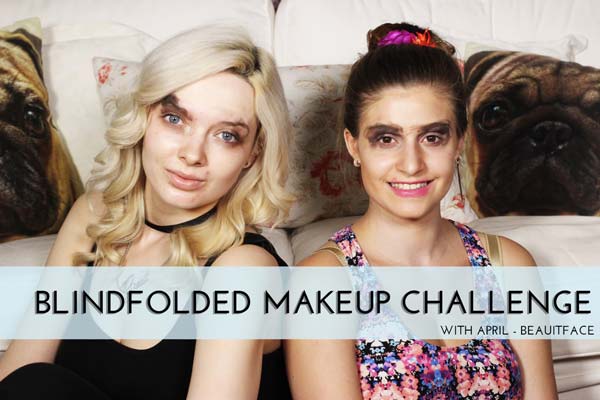 12. Tin Can Challenge
In this challenge, players take off the labels of food products in tin cans and eat the unknown contents to guess what are they. As a popular YouTube challenge, you can find something interesting and funny.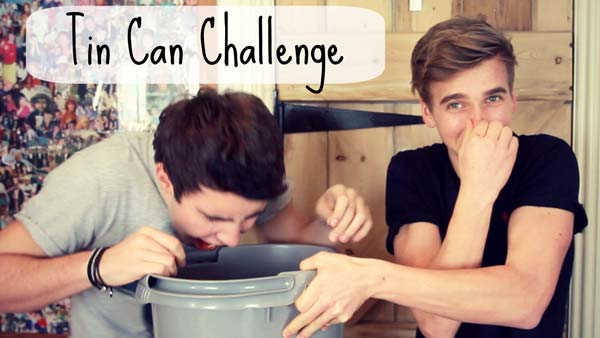 13. Brain Freeze Challenge
Pull lots of ice to fill the bathtub and one player sit in it, the other ask questions at the same time. He or she cannot get out unless their answers are correct. It is one of the most common YouTube challenges.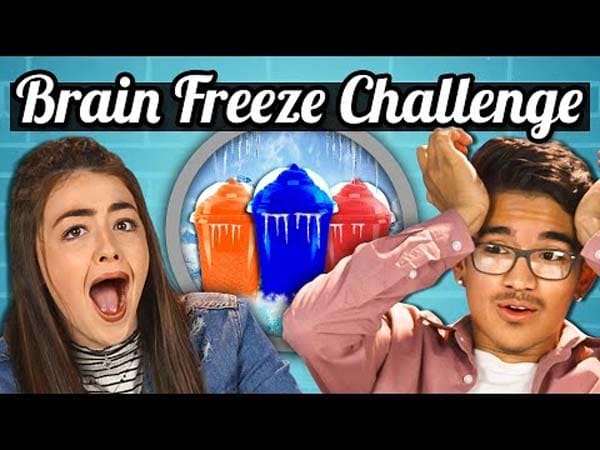 14. 100 Layer Challenge
In these YouTube challenge videos, players need various different clothes and makeups, then tin foil everything. If you want to wear or use something, you have to put layers and layers of them.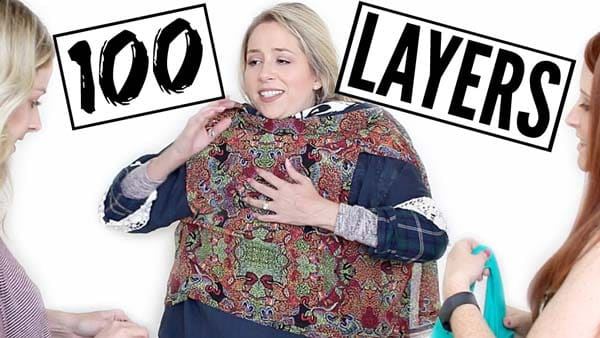 15. Cinnamon Challenge
This is one of the hardest YouTube challenges. Players need to put a spoonful of cinnamon in your mouth and try to keep it in your mouth within 60 seconds without drinking watermark or other liquid.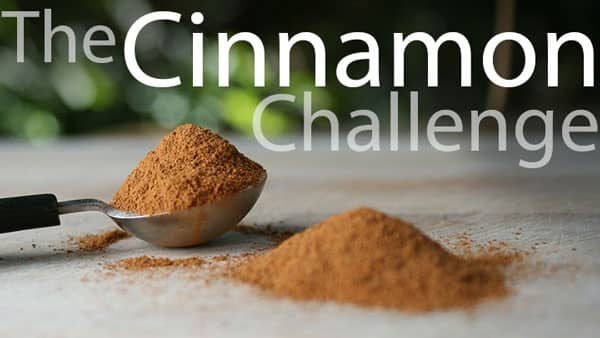 16. Touch My Body Challenge
In this one, player A should cover his or her eyes and player B makes a touch a part of B's body. After that player A should guess what part it is of Player A correctly in the YouTube challenge.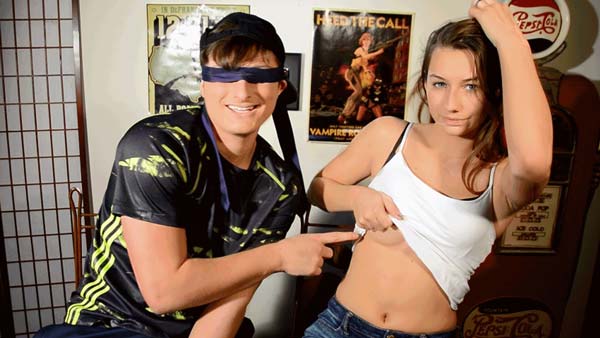 17. Blindfolded Drawing Challenge
As one of the most popular YouTube challenges, the players should use blindfolds to cover their eyes and then draw something as accurately as possible. And then make the other player to guess.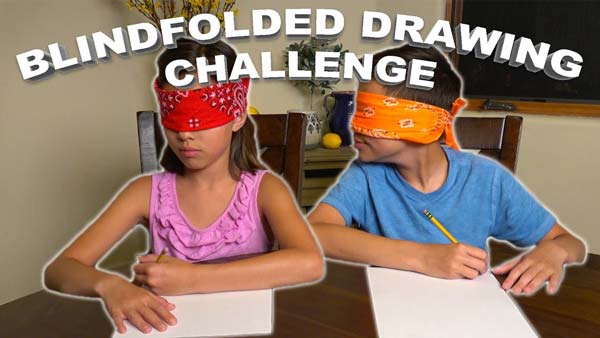 18. No Thumbs Challenge
Players try to complete a variety of tasks with thumbs tied up. No Thumbs Challenge is the hilarious game that calls for fast-moving teamwork creative thinking and maximum dexterity as you and your team members try to execute simple tasks without the use of your thumbs.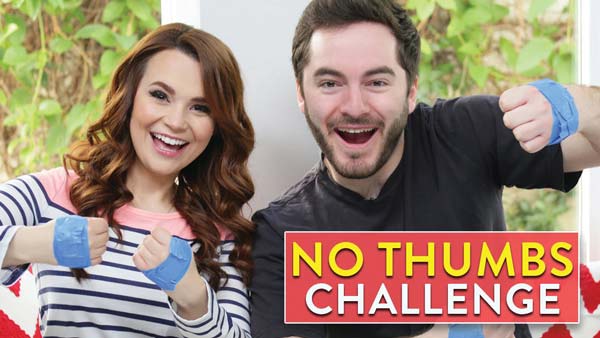 19. Mannequin Challenge
This challenge is one of the hottest YouTube challenges in recent years. Players try their best to freeze in a place and pretend to be mannequins. Just enjoy the funny challenges in YouTube now.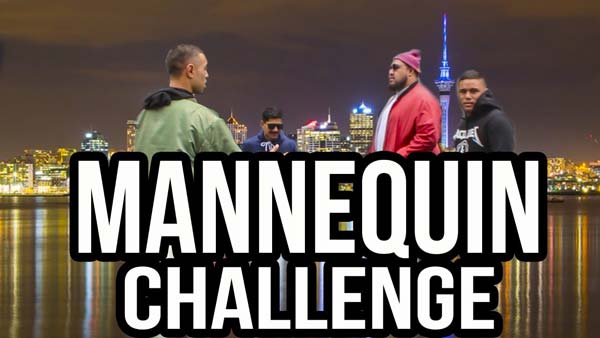 20. Wet Head Challenge
Players should wear a special helmet that is connected with tubes. If they get the answer wrong, they will be punished when pulling out a tube. If you pull out the special tube and then water flow out, you lose.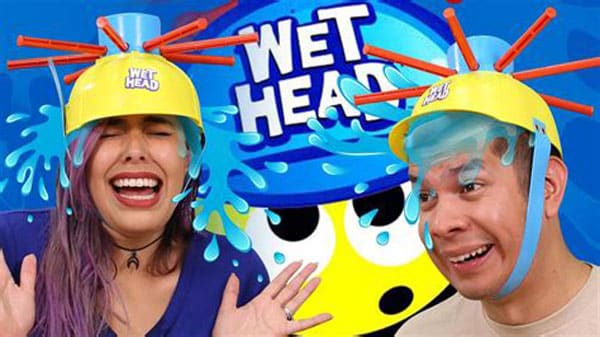 Part 2. How to Download Videos From YouTube
Since personalizing and recording your own YouTube challenges videos go viral, there must be millions of YouTube subscribers have uploaded their videos of YouTube challenges online. Now, after watching so many interesting and meaningful YouTube challenges, you may feel like downloading some of your favorite YouTube challenges videos to your personal computer or other devices. But how can you do so? You are recommended to ask for help from professional and excellent YouTube downloaders. And we are going to introduce Video Converter Ultimate to meet your demand.
Video Converter Ultimate is definitely one of the most efficient and multifunctional software for downloading YouTube or other web online videos, it can also provide you with amazing few-click video editing, enhancing, promoting experience. With its undeniable good features and great popularity, Video Converter Ultimate is the best YouTube downloader in your priority list.
Let's quickly go through the rest of the guide to find how to download YouTube challenges and other videos.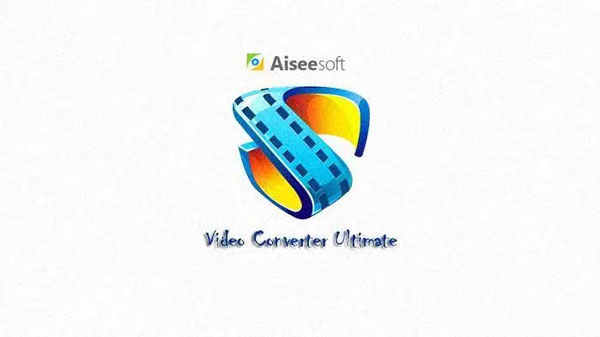 Step 1 Download and Install the program
Go to a safe and available software market or the official link of Video Converter Ultimate to download it to your computer. Video Converter Ultimate is available almost everywhere in the Internet, so do not be afraid of failing to find it out.
Now, after the download process is over, double click the icon to start installing it. You can just follow the installing guidance step by step. The software will instantly make automatic launch after the installing procedure is complete.
Step 2 Paste URL of YouTube Challenges
Look carefully on the interface of Video Converter Ultimate to find the "Download" button. Thanks to the brief UI design, you will easily locate "Download" on the upper left space.
Now, click "Download", and a new window will pop up in front of you. Paste the URL of the videos of YouTube challenges you want to download in the blank column. Of course, you can also paste other URLs of different websites as long as you like it.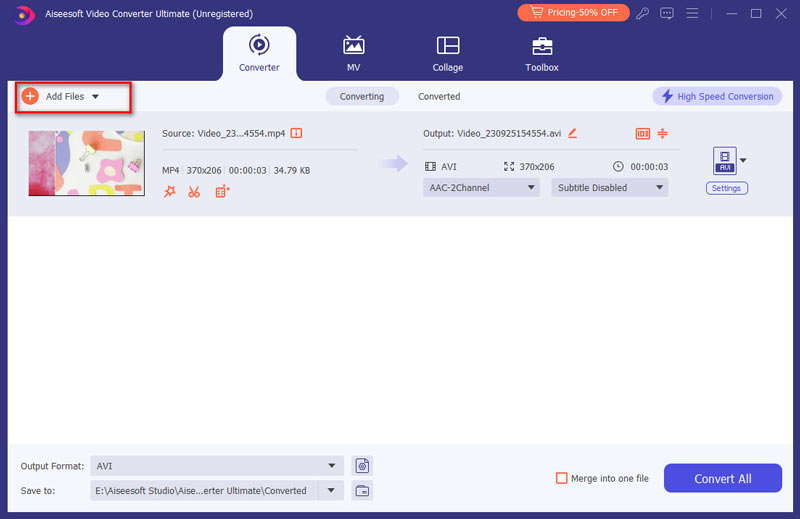 Step 3 Download YouTube Videos
Just click "Analyze" to analyze your videos. This enable you to check if the URL is exactly for the video you want to download by offering a small preview image on the left. If the icon is not from the video you want to download, please check the URL again.
At last, just a simple click on the "OK" button and few minutes of waiting can help you finish the download process right away. Isn't it just a piece of cake for you?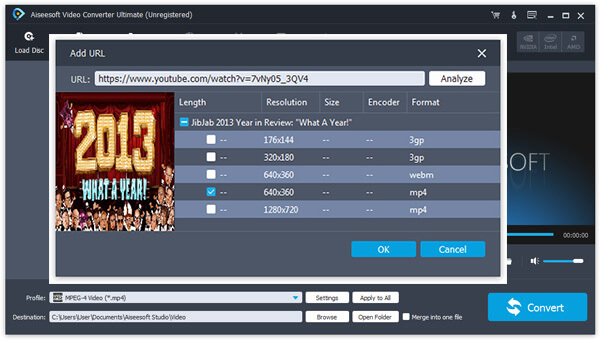 Conclusion
When you need to download some funny videos, YouTube Challenges should be always one of the best choices. The article lists the top 20 YouTube Challenges with funny and interesting topics. You can also download the YouTube offline to enjoy them any time you want.