How to Better Watch YouTube Hindi Movies
What is YouTube Hindi movies? YouTube Hindi movies related to the Hindi movies on YouTube Hindi Channel. We all know that YouTube is a popular video website, and these videos on YouTube include various countries and languages. YouTube Hindi movies are some special movies about Hindi like Hindi musical movies. If you were a Hindi movie lover, you must be very familiar with various Hindi movie channels on YouTube.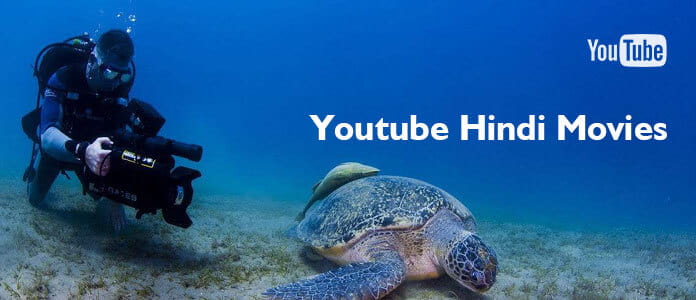 YouTube Hindi Movies
Part 1: Best way to download YouTube Hindi movies
Many movie lovers have a habit to watch videos, they have to download the whole video before watching. In case you want to save your favorite YouTube Hindi movies first, here we sincerely recommend the professional YouTube Video Downloader to help you do that job. Then, we will list top 10 YouTube Hindi movies on YouTube Hindi channel for you.
Aiseesoft YouTube Video Downloader is a powerful video downloader which can not only download many YouTube Hindi movies, but also can convert the video to any popular video format you want, such as MP4, AVI, WMV, FLV, etc. In addition, this software can edit the YouTube Hindi movie or any other popular video.
Video Converter Ultimate
For Mac
The best video downloader to download and convert documentaries with great quality.
Download online video or audio in any format easily, including YouTube old movies.
Convert video/audio to any popular video formats.
Advanced video/audio editing functions.
Step 1 Install YouTube Video Downloader
Click above downloading button to install YouTube Video Downloader on your computer, and then launch it.
Step 2 Input the URL of the YouTube Hindi movie
After launching the program, get into the website of YouTube Hindi movie to copy the link of the movie. Then get back to the program, click "Download" to input the link.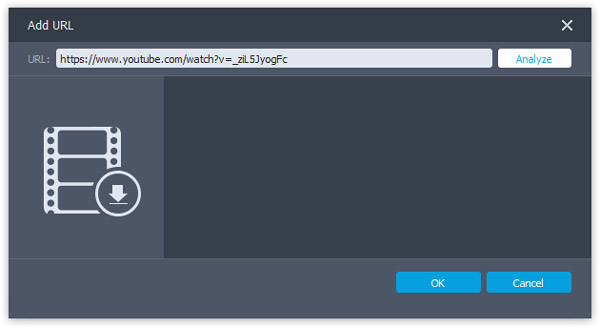 Step 3 Analyze the YouTube Hindi movie
After entering the link, you can click "Analyze" to analyze the YouTube Hindi movie to see if the program can support this movie. Besides, you are able to select the resolution of the movie.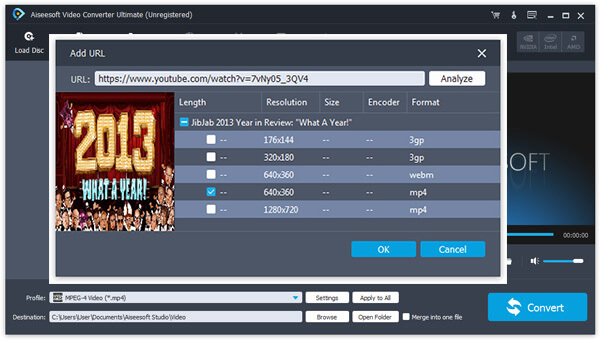 Step 4 Start to download the YouTube Hindi movie
When finish all the settings, click "OK" to start download the YouTube Hindi movie. Wait a few minutes, then you will have the YouTube Hindi movie on your computer.
For more details of downloading YouTube Hindi movies, you can check the video:
Part 2: Recommendations of top 10 YouTube Hindi movies
1. Inteqam: The Perfect Game
Uday Dhirendra Thakur is a cop Assistant Commissioner of Police, who known for his relentlessness in the procedure of pursuing criminals, and then bringing them to justice. It is the reputation that makes him transferred to crime detection. Then a series of homicides occurred, and the police feel that they are serial killings.
2. Deha
Sandhya Joshi's mom wanted her daughter to study and at least can complete her graduation before she getting married. However, her husband thought conversely, he think that before Sandhya completing her education, she should marry to Madhav Desai, the first ever man who enter Sandhya's life.
3. Katputtli
In the story, Lisa can't remember who she is. She is aware of only two things - the first is her dress is full of blood, and the second is that she has got a coat full of cash. Her husband Arjun is a famous surgeon who has been doing his best to help her remember. So Arjun tries to make his wife fall in love with him all over again.
4. Julie
When Julie gets dumped by her boyfriend, Neil. She moves to Mumbai. She is physically abused by her boss - Rohan. Because of heartbroken and emotionless, she loses faith in love and decides to become a call-girl. One day when outside her work area, she meet Mihir Shandilya, a multi-millionaire and one of the most eligible bachelors in townby chance, which leads to their instant liking for each other.
5. Gayab
Vishnu Prasad is an unappreciated nerd whose mother nags him and father ignores him. Vishnu falls in love with his neighbor Mohini, but she already has a boyfriend, Sameer. While he is depressed with his life, he makes a weird wish to god, he asks god to help him disappear from the world as no one likes him.
6. Page 3
The Hindi movie - Page 3, which takes a behind-the-scenes look at A-list celebrity lifestyles via the eyes of a female entertainment journalist. This movie explores the power-play between the rich and famous and the media. It is also the story that talks about three girls who trying to make a well living in an indecent society.
7. Hero No.1
Rajesh Malhotra who is the son of a wealthy businessman, Dhanraj Malhotra. He runs away to Europe in order to live his life the way he wants. He comes across Meena who is in Europe to complete her education. Meena stays with her aunt, Shannu in Europe. Love blossoms between Rajesh and Meena, so they decide to get married.
8. Shaadi
Raj Mittal married with Bhavana, but they are unhappy in their marriage life. Raj's wife, Bhavana is a religious person and always takes some religious excuse to not get intimate with Raj. Ayesha is the wife of Veer, she wants to be an actress, and hence is struggling in her life. And Sonia is the wife of Aryan, she is a lawyer and always stuck with some or the other case.
9. Bade Miyan Chote Miyan
Arjun Singh and Pyare Mohan are brothers and both of them are police inspectors in the same police station. Pyare falls love with Seema, who is Arjun's sister. Zorawar is a smuggler who mainly smuggle the arms and diamonds, and he is also a statue maker. He discovers that he is being spied by the police, so he kills the police and the eye-witness of the murder.
10. Pehchaan: The Face of Truth
Mridula is a headstrong girl who along with her best friend Swati, and they go to college together. They are really close and always do everything together. They successfully finish their education, and then go on to marry into respective families. Mridula marries Milind D. Khanna, the son of top lawyer Deepak Khanna and Swati marries Ajay Lal, the son of a high ranked politician.
Part 3: Record YouTube Hindi movie with Screen Recorder
In case of the YouTube Hindi movie cannot be supported by YouTube Video Downloader, maybe you can use Screen Recorder to record the whole YouTube Hindi movie.
Screen Recorder
The best video recording tool to record documentaries audio and video on Windows computer.
Record documentary video, online video, microphone voice freely.
Record all kinds of video calls with high quality.
Advanced settings for video recording.
Learn how to download YouTube Hindi movies from the video below:
We mainly recommend top 10 YouTube Hindi movies to you in this article. There may be one movie that you want to save on your computer for watching later. So we also recommend two ways to help you download the YouTube Hindi movies. You can choose YouTube Video Downloader or Screen Recorder to acquire your favorite YouTube Hindi movies.