Top 10 Free Online YouTube Intro Makers to Create Stunning Intro Videos
Summary: Want to make the intro of the YouTube video? Which YouTube intro maker tool you should use? This post lists 10 best YouTube intro maker tools for you to make your only introduction videos.
Video production is a creative task and probably the most important segment of a video. It comes at the start of a long video, have decisive effects to promote viewers to watch the whole video. For a YouTube video maker, it is comparatively easy to learn and shoot a live picturesque video. The main and somewhat tricky thing is to make the introduction, typically known as the intro of the YouTube video.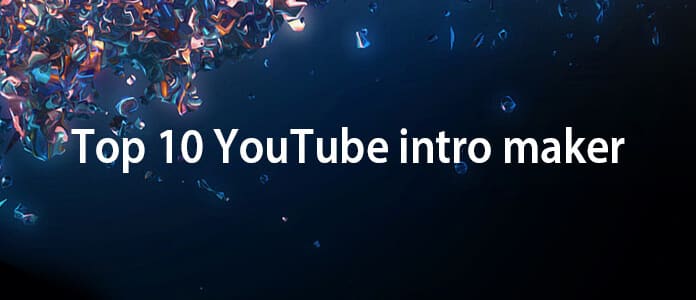 In fact, it is not hard at to make an animated, eye-catching intro videos, at all as long as you use a proper YouTube intro maker. There are actually many YouTube intro maker options in the market. In the following article, I've listed 10 best free online YouTube intro makers, hope you find it helpful.
No 1. YouTube intro maker - Biteable
Biteable is one popular YouTube intro maker, and also said to be the world's simplest video maker, that is able to make animation completely online in minutes. Simply edit YouTube intro template online with this free intro video maker software, add your logo, business name, credits, video name and you're done. You can view the video introduction in app then download and publish to your website, YouTube, Facebook or Twitter.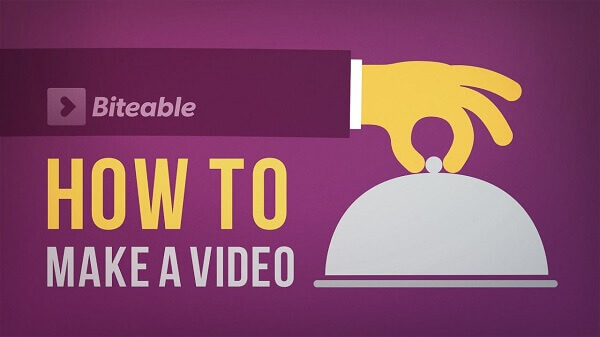 No 2. YouTube intro maker - Renderforest
Renderforest is a free online YouTube intro maker that allows you to create an unforgettable intro for any type of content, whether used for commercial purposes or home clip. Renderforest Intro Maker for YouTube provides one of the widest templates categories as well as animations. You can apply impressive effects to reveal your logo, such as Neon Power, Liquid Splash, Fly-In Fire, etc.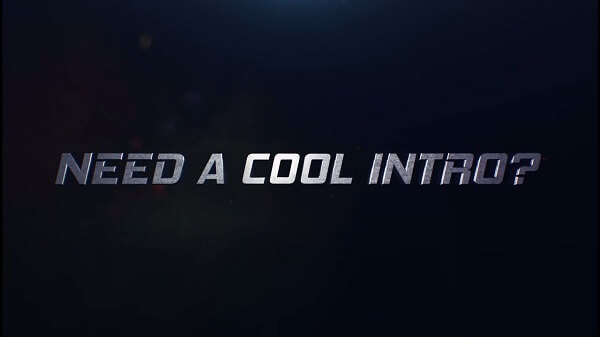 No 3. Free YouTube intro maker - Tube Arsenal
Tube Arsenal is a free, easy, online YouTube intro maker that lets you create a custom intro, logo animation, lower third, or outro. Brand your YouTube Channel, Facebook, Twitch, Twitter, Instagram, Video Game Channel, and more. Tube Arsenal has invented a no-software solution for creating your intros. Just find the template you like, change the words, colors, pictures, and download.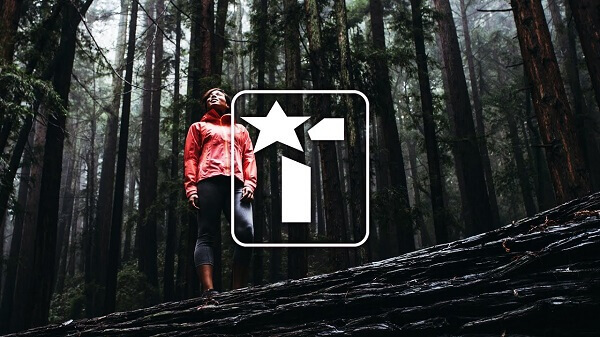 No 4. YouTube intro maker - IntroCave
IntroCave is the best free YouTube intro video maker. It has the built-in intro designer that helps you make YouTube intros, or intros for your website, vlog, blog, broadcasts and more as easy as possible. You do not need any experience with video editing! Simply choose a video from the library, customize video with your content, then you can download video in minutes.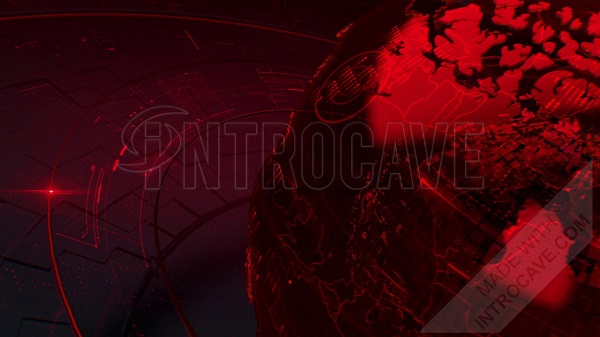 No 5. Intro maker for YouTube Videos - Ivipid
Ivipid is a free YouTube intro maker that helps you create extraordinary videos from photos, video or just text. It is bundled with various themes for you to style up your intro videos in different ways. This online intro maker for YouTube uses the same complicated high-end technologies that are used in Hollywood movie production, but with simplified web interface. Select a theme, customize and you can have intro video with Hollywood quality.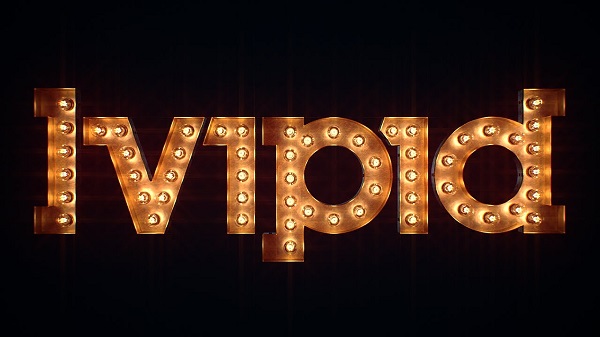 No 6. YouTube intro maker - Flixpress
Flixpress is one of the top 10 free online YouTube intro makers, which helps you to create and edit videos in few minutes with multiple effects. Flixpress offers you quite many basic templates to customize text/ images or upload audio/video, as well as multi-layout templates including stock video library, 3D objects library, live actors and more. Making a intro video has been made extremely easy and affordable with this online YouTube intro maker software.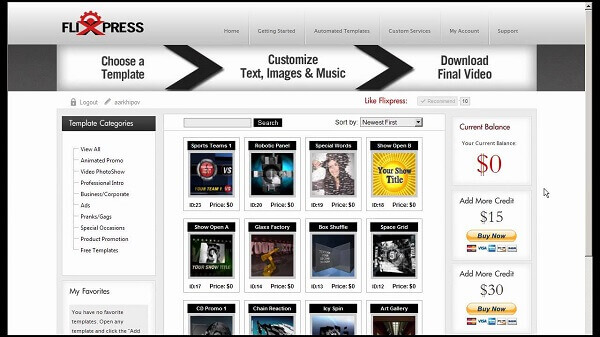 No 7. Free YouTube intro maker online - Wideo
Wideo is a special YouTube intro maker online that makes simple cartoon animation videos for your channel, which may serve the same purpose as a traditional introduction. Over 80+ templates are provided for you to choose to make an awesome video intro in a few clicks. Just drag and drop elements or upload your own images. You can also create your video from scratch.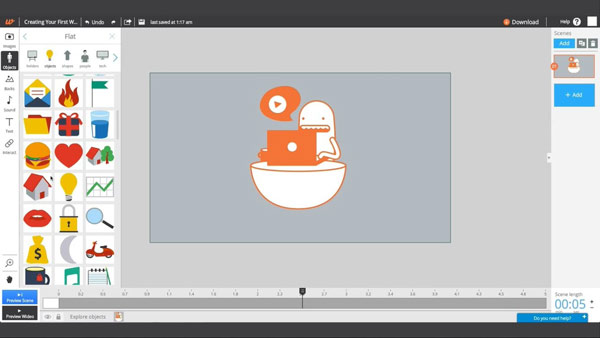 No 8. Video intro maker for YouTube - RendrFX
RendrFX is the best online gaming intro maker for YouTube. You have the power to easily create a logo intro and logo outro with RendrFX's online motion graphics logo intro maker for YouTube. Collect your content, videos, logos, images, and graphics and select a ready-to-go professionally made video template. Upload your content and click to create. Boom! You're ready to promote and share your awesome video.

No 9. YouTube intro maker - Intro Maker
Intromaker.net is a free online YouTube intro maker which provides you with the facility of creating your intro high quality with an animated logo of their own company. They provide you with different features like the customization of the logos in the video, animations of the logo. It adds a professional touch to your video making it more impressive. It also provides the facility to combine two videos in your system.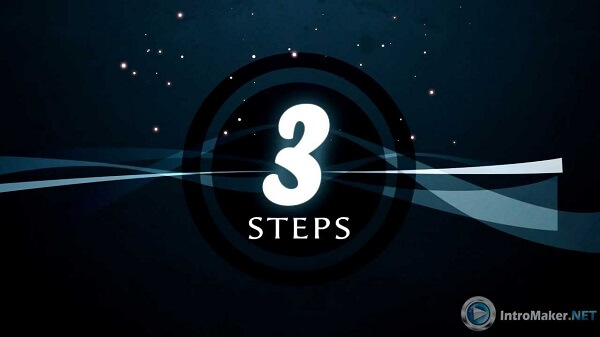 No 10. Free YouTube intro maker - Panzoid
Panzoid is a community and toolbox for creating intro videos. This YouTube intro maker was started in 2012 as a home base for aspiring online content creators. Apart from some featured creation you can refer to, Panzoid now offers several utility tools to help you better make intro videos. For Instance, Backgrounder enables you to create custom YouTube channel art, Twitter background, etc, while Clipmaker is a 3D animation tool.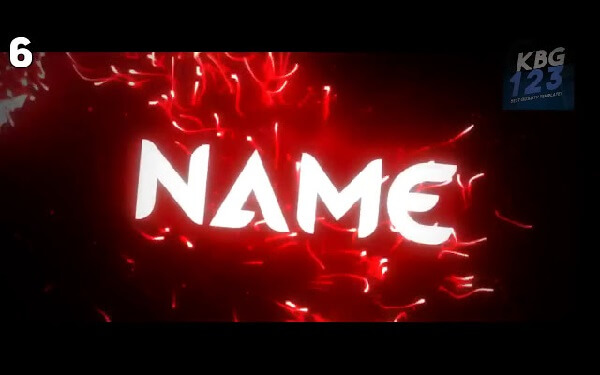 Best YouTube video intro maker you may want to know:
Free Video Editor
Aiseesoft Video Editor is the best free video editing software. It enables you to trim YouTube video effortlessly, along with multiple templates and effects to make a perfect intro video.
Make intro videos with optional modes to get what you like.
Multiple templates and effects are provided for free.
Clip and join video or audio files.
This free YouTube intro maker is equipped with many useful video editing features. You can use it to rotate video, crop video, merge two or more clips into one new file, clip video and more. You can free download it to make your only introduction videos for YouTube.
In this article, we have main showed you 10 best online YouTube intro makers, still have more questions to YouTube Intro maker? Feel free to leave your comments down below. Also, if you don't feel like a online YouTube intro maker, we would also like to recommend you the best YouTube intro maker app for PC or Mac.
FAQs of YouTube Intro Maker
1. What is a YouTube intro?
YouTube intro is a short clip at the beginning of the YouTube video. It will give viewers an intuitive introduction of your YouTube channel. You can create breathtaking animated intros for your YouTube channels in minutes.
2. How to make a YouTube video intro?
You can easily make a YouTube video intro with a professional YouTube video intro. Aiseesoft Slideshow Creator will be a good choice to add themes, adjust effects and add background music for a video intro.
3. How do I edit YouTube video?
With Aiseesoft Video Editor, you can edit YouTube videos effortless on PC or Mac. It is a professional tool equipped with powerful editing features. So, you can trim, rotate, crop, join, watermark or add effects to the YouTube video.