Best Ways to Get Paw Patrol Videos from YouTube
Paw Patrol is a Canadian cartoon series animated by CGI, which is warmly welcomed by children. Your kids should be crazy about Paw Patrol video on YouTube. And sometimes you might be frustrated that YouTube videos cannot download directly. When you want to save some of the videos to enjoy them offline without Wi-Fi, it might still be a hard task for you.
In order to download YouTube Paw Patrol videos, you might find lots of restrictions, such as the update of YouTube algorithm, which makes it impossible to download videos. In the article, you can find the best solutions to get the videos with ease.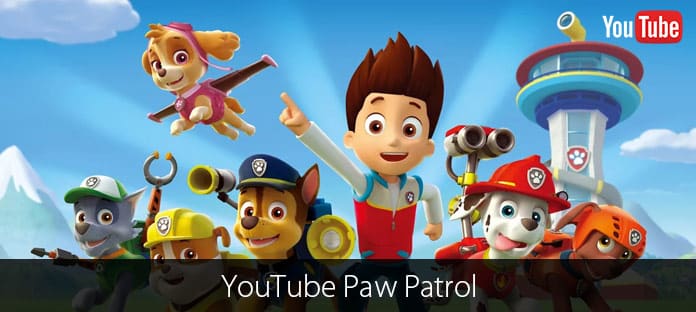 Paw Patrol Videos
Part 1. What is Paw Patrol
Paw Patrol is a children TV series attracted kids by CGI animation. This series has four seasons and each season has 26 episodes. Paw patrol is widely welcomed by over 160 countries and is sold to TV networks all over the world. There are lots of YouTube Paw Patrol video clips, which you can enjoy for free.
The main story of this animation is the 10-year-old boy named Ryder who is the leader of dog rescue team called Paw Patrol protect the town he live with Paw Patrol. They live in the shore side community of Adventure Bay. And their mission is to use their special power to protect their hometown. Based on the real life, each dog has specific skills. For instance, one dog called Marshall has the similar abilities to a firefighter and one dog named Chase has the abilities of a police officer.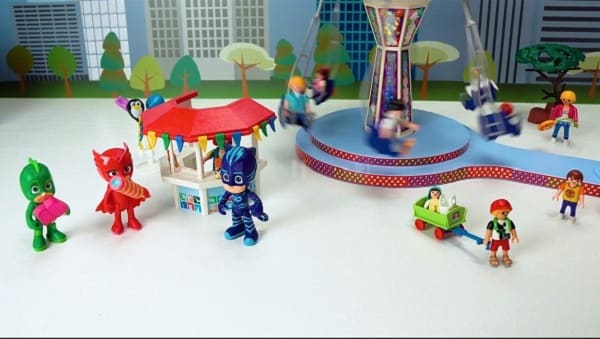 Part 2: Top 5 Best YouTube Paw Patrol Videos
Based on the YouTube Paw Patrol series, there are lots of self-made videos on YouTube. Many of them use Paw Patrol toys to make different sets and tell stories. These videos are wonderful for kids to recognize the name of a variety of objects and learn the daily dialogs when enjoying the videos. Let's check the 5 best YouTube Paw Patrol videos together.
Top 1: Paw Patrol Giant Surprise Eggs Toys Collection
This YouTube Paw Patrol video is from Ryan ToysReview channel with over 10 million subscribers. And the video has more than 2.5 million views. It seems that the video was filmed in their house. The little boy dresses like Chase – one member of the Paw Patrol. And this one-hour long video show us a surprisingly amount of toys they have. I am sure your kids will enjoy this YouTube Paw Patrol video.
Top 2: YouTube Paw Patrol - Brave Toy Story Episodes for Kids with Disney Cars McQueen and Peppa Pig Toys
The YouTube Paw Patrol video is from Toy Train 4u channel and has gained nearly 4 million views. It is a great video for your kids to enjoy because it has vivid background, gentle storytelling and interesting plots. What's more, you will not see human hand to operate the toys, which seems more professional and well made.
Top 3: Paw Patrol Game - Paw Patrol Full Episodes Pups Save the Day
The YouTube Paw Patrol video is from Kids Funville Toys & Games TV and has over 18 million views. If your kid is a Paw Patrol game lover, this video is absolutely for you. It introduces the characters and rules of the game. Also, it shows process of playing this game.
Top 4: Best Paw Patrol Toy Learning Videos for Kids Compilation Preschool Educational Toy Movie
This video is from a channel called Genevieve's Playhouse – Toy Learning for Kids with over 2 million subscribers. It has more than 18 million playbacks. It is a wonderful choice for you to give your kids an easy and interesting preschool education because the YouTube Paw Patrol video can teach your kids counting, colors and even teamwork.
Top 5: Learn Colors Video: Paw Patrol Skye & Chase Play With Ice Cream Cones & Toy Microwave Playset
The YouTube Paw Patrol video is from Fun Kids Planet channel and has garnered over one million views so far. It helps children to recognize colors though making ice cream cones with different colors via toy microwave play set. And also, it will teach kids the name of several animals and numbers when playing game with Paw Patrol.
Part 3: Download Paw Patrol from YouTube
Aiseesoft Video Converter Ultimate is powerful and well-known program to download Paw Patrol from YouTube. The program is able to download videos or music from different kinds of online streaming platforms. Here are many features of the program as below.
Add captions, audio track, external subtitles and more elements to downloaded videos.
Convert downloaded YouTube video to the desired video formats, which is optimal for most of the devices.
Multiple video editing features, like enhancing Paw Patrol video clips from YouTube.
Step 1 Download and install the program
Download the software from formal website and install it. When you run it, you will find "Download" button within the user interface.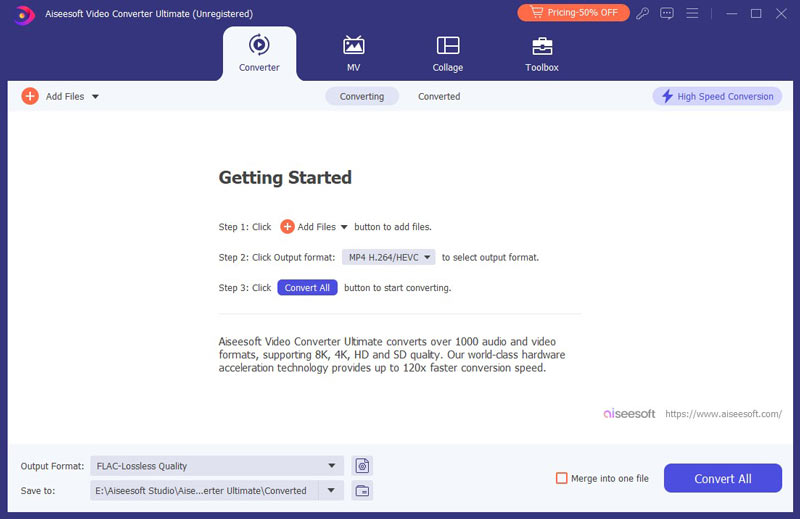 Step 2 Add Paw Patrol YouTube URL
Choose "Download" and a dialog box called "Add URL" will appear. You can copy the video link and paste it into the box. After that click "Analyze" to analyze videos.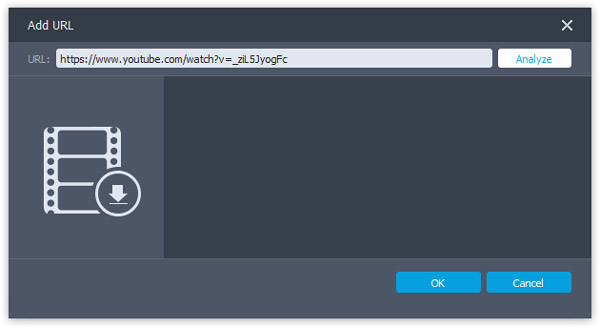 Step 3 Download Paw Patrol YouTube videos
When analyzing is done, you can choose different video resolutions or formats, you can choose one or some clips according to your need. Then, click "OK" button.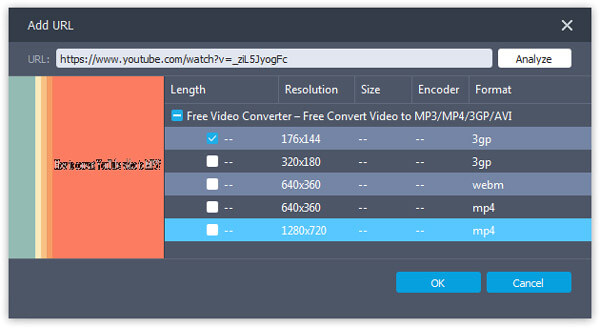 Step 4 Convert YouTube Videos
Check the "Profile" section, scroll down and choose the output format that you need. And in the "Destination" section to save the video. Click "Convert" button to convert Paw Patrol video to desired format.
Part 4: Record Paw Patrol Videos on YouTube
Aiseesoft Screen Recorder is another solution to get Paw Patrol from YouTube. It is one of the best video screen capture programs with professional and powerful functions. It can record Paw Patrol video from online streaming sites, DVD discs or video players.
Step 1 Download Aiseesoft Screen Recorder to your computer and install the program. You can select "Screen Recorder" and then "Record Video and Audio" window will appear.

Step 2 Find Paw Patrol video from YouTube. You can maximize the video if you need to adjust the frame in full size. And then, it is time to start recording the video. During the recording process, you can use hotkey F8 to screen shot, F9 to pause capturing and F10 to start or stop recording.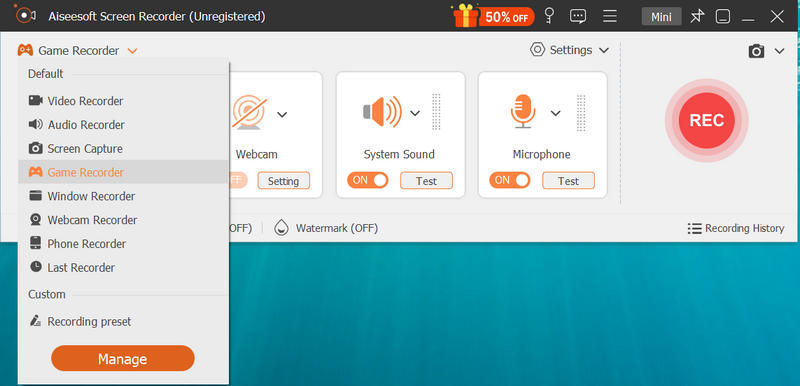 Step 3 When recording is complete, you can preview the video first and then choose "Save Video" to save the video into your computer. You can check how to record a YouTube video from the video below.