The Complete Guide about YouTube Playlist
YouTube is one of the largest video databases on the web. This site features a number of creative, hilarious videos that are free to view, share and enjoy. To make it more convenient to collect and manage all music or videos you like, you can try to use a YouTube playlist.
YouTube playlist is a fantastic tool that not enough video creators and video viewers take advantage of. A playlist in YouTube is a list, or group, of videos/music that plays in order, one video after the other. After you make a YouTube music playlist, you can easily put any videos, related or not, together, and share with friends.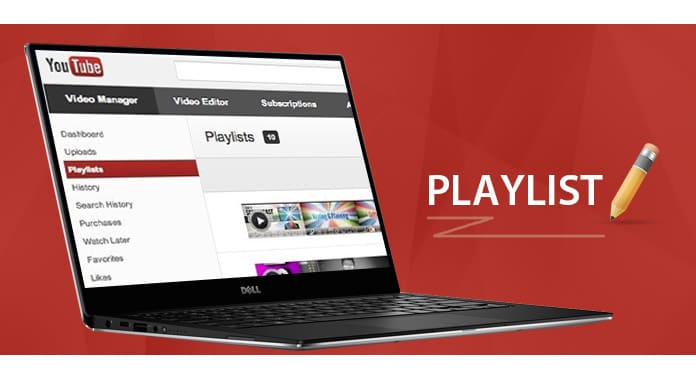 YouTube Playlist
So how to make and manage a YouTube playlist? How to delete YouTube music playlists you don't need? Is there a way download and convert a YouTube music playlist to MP3? The following article will give you all the answers.
Part 1. How to make a YouTube playlist
It is very easy to create a playlist using YouTube. You can follow the steps below to put videos in to a certain category.
Step 1 Log in your YouTube account, click on your account thumbnail image at the top right corner, then select Video Manager in the drop-down menu.

Step 2 In the Video Manager page, click Playlists, then select New Playlist at the top right.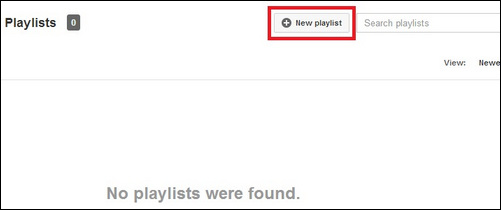 Step 3 You'll be asked to add a Playlist title. You also have the option to make this YouTube playlist private, unlisted, or public. Once you decide on which option you prefer and have created a title, click on create.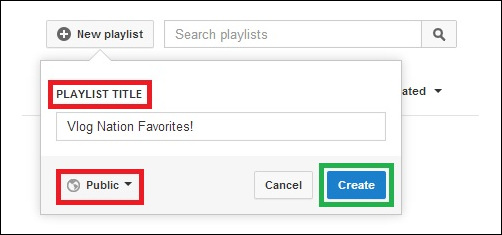 Step 4 After creating your YouTube playlist, you have the ability to make edits and adjustments. The first thing you may want to do here is to add a description for your video playlist. In order to do so, select the option to Add a description.

Part 2: How to manage a YouTube playlist
Add videos to YouTube playlist
After you create a YouTube playlist, you can now add videos to the playlist. Find the video you want in the playlist. Click Add to button under the video, choose the YouTube playlist. Then you can easily add videos to a YouTube Playlist.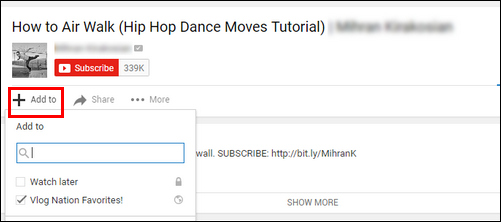 Edit your YouTube playlist (Playlist settings)
You can also edit your playlist from the My Videos page. Go back to the homepage of your playlist. From here select Playlist settings, then you can:
Change ordering of the videos in your YouTube list
Automatically add new videos to the top of the playlist
Change privacy options
Allow embedding
Delete the playlist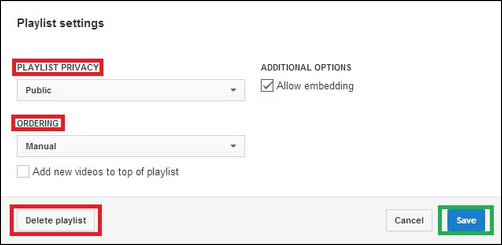 Share your YouTube playlist
If you want to share your YouTube playlist with your friends, go to the homepage of the YouTube music playlist and click Share tab at the top. You will be given a link and embed code to your playlist.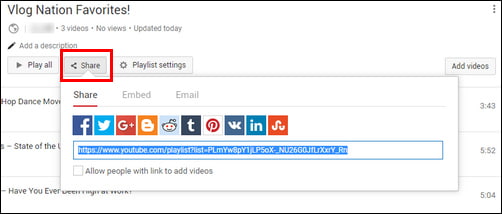 If you want to share your playlists on your YouTube channel then you have to make sure that your channel is set up to show your playlists. While logged into your YouTube account, go to your Channel page and click on the 'Videos and Playlists' tab at the top of the page. Make sure 'Playlists' is checked on and then check the playlists that you want to display on your channel.
Part 3: How to delete a YouTube playlist
If you have created playlist on your YouTube, and want to delete some a playlist or all playlists, then you could follow the following steps.
Step 1 Log in your YouTube account.
Step 2 Navigate "Library" to select the playlist that you want to delete.

Step 3 Click the three-dot settings to "Delete playlist". In this way, you need to delete the playlists one by one.

Part 4. How to download a YouTube music playlist
When you find a great YouTube music playlist, you must be dying to download all the good songs in it and listen on your iPad or iPhone. YouTube playlist downloading is a rare function since not many YouTube downloading program support it. In this part, we would like to sincerely recommend you the best YouTube Playlist Downloader, which has the capability to download and convert all videos from your YouTube playlist to MP3, so that you can enjoy the YouTube playlist videos offline.
Step 1 Navigate to your YouTube playlist, and open one of the YouTube playlist videos. Launch the YouTube Playlist video downloading software on your computer.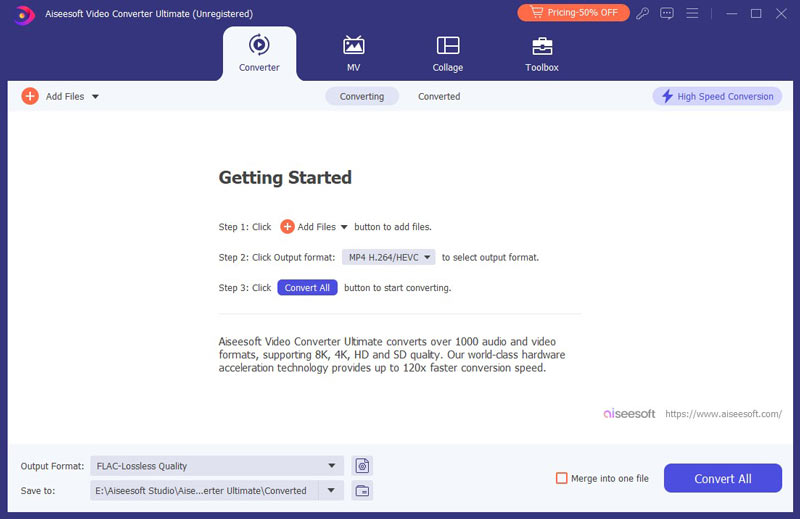 Step 2 Click "Paste URL" button, and the URL of the YouTube music playlist will be automatically pasted to the URL box.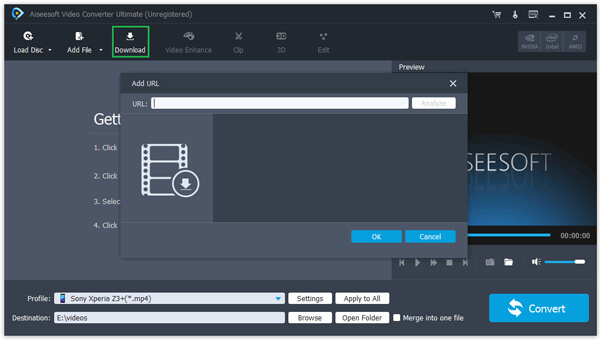 Step 3 Hit the button of "Analyze" to analyze YouTube video. It will offer all available video qualities for you to choose from. You can also directly convert YouTube music playlist to MP3 here. Choose the preferred one and then click "OK" button.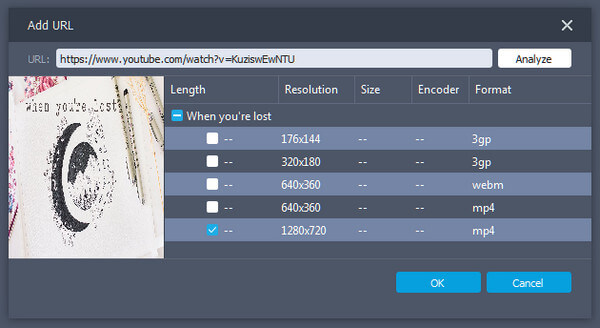 This YouTube Playlist Downloader guarantees you the best downlooading speed. You are able to download more than one YouTube video at the same time. Besides YouTube, you can use this program to download videos from Facebook, Vevo, Dailymotion, TED, etc.
DON'T MISS: Get to know everything about YouTube
In this article, we mainly introduce all things you may want to know about YouTube Playlist, including how to make a new YouTube playlist, how to manage or delete YouTube playlist, how to download and convert YouTube playlist to MP3 for playback on mobile devices. Still have more questions about YouTube playlist? Feel free to leave your comments down below.