Two Ways to Download YouTube Russian Movies
YouTube Russian movies is mainly related to the culture, history, drama, comedy, music, etc. of Russia. Maybe you often watch Russian movies on YouTube, sometimes when you want to watch these Russian movies offline, you need to download the movie first. We will recommend two easy ways to help you download your favorite movies. Moreover, we introduce top 5 Russian movies for you to enjoy in this article.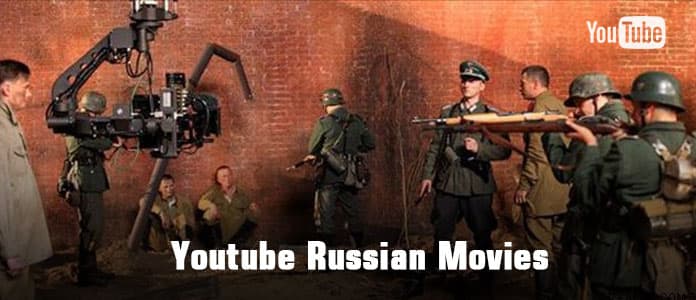 We will first recommend the useful software - YouTube Video Downloader to you. Below are the detailed steps of how to use this program.
Part 1. Best way to download YouTube Russian movies
With the recommended YouTube Russian movies downloading tool, you can handily save your favorite online videos to computer for further viewing. Now you can take the following guide to get Russian movies downloaded from YouTube.
Step 1 Install YouTube Video Downloader
Download and install this program on your computer, and then launch it with double clicks.
Step 2 Input the URL of the YouTube Russian movie
You can get into the website of the YouTube Russian movie, and copy the link of this movie. Next, get back to the program, click "Download" to input the link you just copied.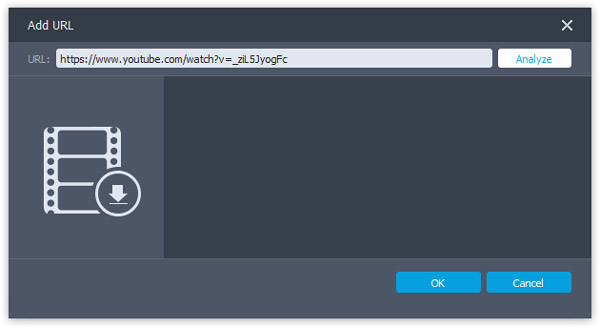 Step 3 Analyze the YouTube Russian movie
After inputting the link, click "Analyze" to analyze the YouTube Russian movie. And you can also select the resolution of the YouTube Russian movie.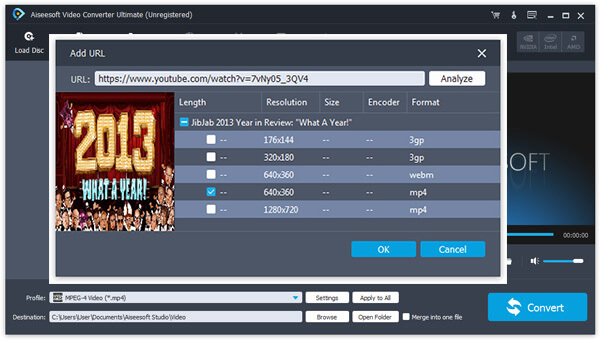 Step 4 Start to download the YouTube Russian movie
After all the settings being finished, click "OK" to start download the YouTube Russian movie on your computer.
Part 2: Recommendations of top 5 YouTube Russian movies
If you are interested in Russian movies, you can watch all kinds of Russian videos on YouTube. At your free time, you can enjoy the YouTube Russian movies below.
1. The Housekeeper
The leading role is a new student who is the daughter of oligarch Aistov, and she joins Liosha Agafonov's group at college. He finds there is no better way to send to the beauty but to throw himself under the wheels of her car. Liosha settles down in their cottage and starts frequenting to a florist's shop where he helps Katia the sales girl.
2. Poor Liz
Joe Sokoloff is a sergeant with the Canadian police. He travels to the remote Russia in order to carry out his beloved grandmother's last wishes. However, all his plans fail immediately on arriving in his historic homeland, because he is robbed while traveling on the train.
3. Photo ID
Ania and Vlad getting married, and they were impoverished students living in Moscow with surviving on love alone. Five years past, both of them have prestigious jobs and live in a nice flat. Vlad gives Ania expensive gifts and treats her to exotic holidays, but she knows that their feelings towards each other have died.
4. Vanka
Life only brought disappointing experience to Dasha: she gave up herself because of hopeless, and she does not have illusions about happy life as a woman. And it is from time to time that she sighs for her new neighbor, handsome Stas. When her sister is busy about regulating her private life, out of kindness, Dasha agrees to look after her nephew.
5. The Year of the Golden Fish
One more year is likely to appear in the traditional Eastern horoscope - the Year of the Golden Fish. The protagonist of this movie is a singing Lada Rybka with red-haired who had decided to achieve at least three cherished wishes that written on a piece of paper.
Part 3: Save YouTube Russian movies with Screen Recorder
As we all know, YouTube doesn't allow you to download online videos from its platform. Even you have the powerful YouTube Video Downloader, there are still some new videos that you can't save. What you should do if you really want to get the YouTube Russian movie downloaded first?
Screen Recorder is a professional video recorder. When the YouTube Russian movie that you want to download cannot be supported by YouTube Video Downloader, you are able to record your favorite YouTube Russian movie with Screen Recorder. You can customize the recording area with this software, and the quality of the recorded movie is great.
Aiseesoft Screen Recorder
The best video recording tool to record streaming audio and video on Windows computer.
Record streaming video, online video, microphone voice freely.
Record all kinds of video calls with high quality.
Advanced settings for video recording.
It is an easy-to-use video/audio recording tool. So we won't show you the details of each step. You can check the video below:
If you want to download YouTube Russian movie among the 5 YouTube Russian movies we recommended above, maybe you can pick either of the two ways to do it. You can select YouTube Video Downloader or Screen Recorder to save the YouTube Russian movies. Hope this article is helpful for you.