Best Method to Create Optimal Size for YouTube Thumbnail
In order to attract more views for the YouTube video, set up for an impactful YouTube Thumbnail image is equally important as title and other elements. As for making everything perfect, you should know the optimal YouTube thumbnail size, if you are not familiar with the size and dimension, you can learn more detailed information from the article.
Besides the size of YouTube thumbnail, you can also find the method to set a featured thumbnail Image on YouTube. Just read on to get more now.

YouTube Thumbnail Size
The Best Way to Download YouTube Videos
When you want to download YouTube videos with attractive YouTube thumbnail, you can download the YouTube files to get the desired thumbnail image. Only by glancing at the small size of YouTube thumbnail you will be impressed by this video. When it comes to download YouTube videos, there are a variety of applications for you to select from. But do not miss Aiseesoft Video Converter Ultimate.
1. Download YouTube videos and other video files from YouTube and other online streaming sites.
2. Enhance video quality, brightness and reduce video noise for a YouTube video with better quality.
3. Basic video editing features, such as rotate, flip, apply video effects and more other video editing functions.
4. Convert video/DVD with high quality, convert homemade DVD to GIF, video or audio file in more than 1000 formats.
5. Add external subtitles and audio track, which can enrich download YouTube videos.
Part 1. What are YouTube Video Thumbnails
Before you learn the concept of YouTube video thumbnails, it is important for you to know what thumbnails are. They refer to reduced-size versions of videos or images just due to their size just like human thumb nail. And they are similar to their full and complete video or images. Now let us talk about YouTube video thumbnails. They are just like the covers of the book. The size of YouTube Thumbnails is small and they can help viewers have a quick look at your videos. And the quality may affect the decision whether we want to watch YouTube videos or download them. Once you tend to upload a video, you will be allowed to select from three alternatives after the video has completed processing. If you ignore controlling over these choices, your YouTube video thumbnails will be terrible. It is of great significance and necessity to design YouTube thumbnail size. YouTube thumbnail size cannot only greatly save up a lot of space but also they can be easily controlled according to the needs of users.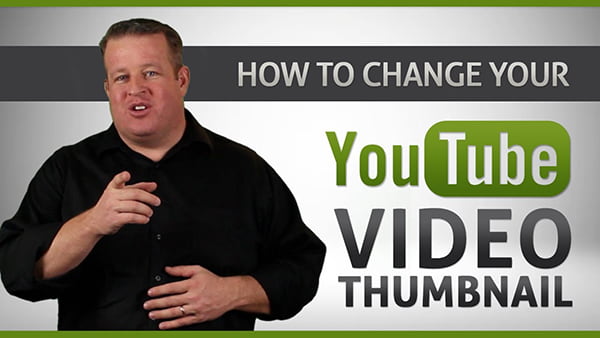 Part 2. What's the Right YouTube Thumbnail Size?
According to Google's recommendations, it is common in YouTube players that 16:9 is right ration for your image. Besides, the right YouTube thumbnail size image is supposed to be 1280 x 720 pixels and the minimum width should be 640 pixels. Your audiences will see your YouTube videos appearing small in searches so as to judge the quality of your video and whether they want to subscribe your channel. Occasions are rare when they want to have a next watch and thus the video will be expanded to a complete and full video size. It is easy to scale down a larger image while it is not recommended to scale up a smaller size image.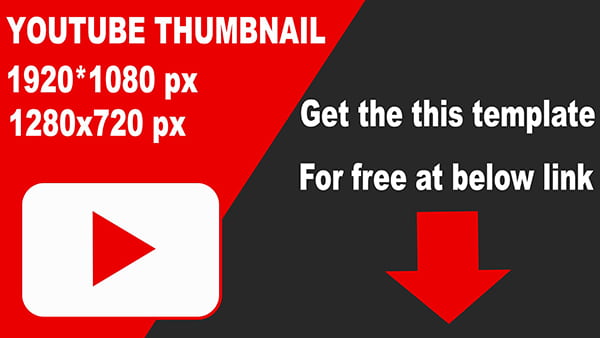 Part 3. How to Set a Featured Thumbnail Image on YouTube?
Before you start to set a featured thumbnail image on YouTube, you should have a good command of some crucial details including the formats and the size of YouTube thumbnail. The format of YouTube video thumbnails should cover JPG, PNG, BMP as well as GIF. Other formats are not suitable. Also, YouTube thumbnail size should be under the limitation of 2MB. If you aspire to create a YouTube thumbnail, it is recommended to use Snappa. Just within 2 minutes, you can get your YouTube thumbnail. How to create a unique thumbnail image on YouTube? Let us continue customizing featured thumbnail image on YouTube! In what follows, you will soon grasp the core of making a featured thumbnail image on YouTube with just a few clicks.
Step 1 Upload a YouTube video and find default screenshots
Step 2 Click Custom Thumbnail button at the bottom of video settings.
Step 3 Prepare to upload a customized image.
Step 4 Hit the image and have a preview of it on the left at the top.
Step 5 Change the featured image whenever you want.
Note: You can also choose 1920×1080 as your standard but other size of YouTube video thumbnail may be blurry. Some text or title will help your audiences better understand your series of YouTube videos. An appealing border will help to draw visitors' attention. What is more, choose solid colors to change the background of your image. Last but not in the least, remember to have a preview of your YouTube video thumbnail.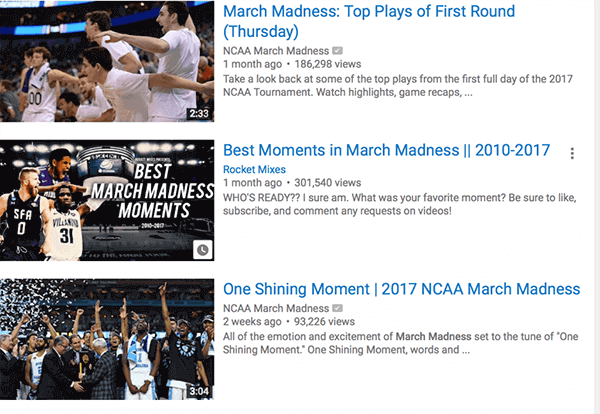 Conclusion
After perusing the introduction of YouTube thumbnail size, you will be surprised about the charm of YouTube video thumbnail. And it is not difficult to design your own unique YouTube thumbnails. Many business companies prefer to put their brands into the YouTube thumbnails so as to look more distinctive. But whatever kind of your image, you should be aware of the consistency of appearance. You should make your audiences pick up the general ideas of your videos as soon as possible. Try to make different kinds of templates and select adequate YouTube thumbnail size to create special YouTube video thumbnails and you will definitely have more fun, and find the amount of your subscribers increase.