How to Download and Record YouTube Tom and Jerry
Did Tom and Jerry, the American animated series of short films, make your childhood wonderful? Have you ever seen that cute animated images as your family? The popular cartoon centers on a rivalry of two title characters. They fight, but they are neighbors rather than enemies.
The cartoon is very popular all over the world and widely shared and downloaded on YouTube. As you know, YouTube is the hottest video sharing platform in the world. Do you know how to download the funny video of the cartoon that people share on YouTube, since you can find various YouTube Tom and Jerry?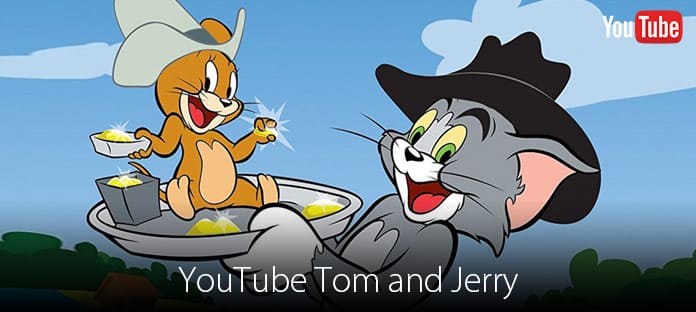 YouTube Tom and Jerry
Part 1: What is YouTube Tom and Jerry
Tom and Jerry is an animated cartoon made by William Hanna and Joseph Barbara at the MGM cartoon studio in 1939. It was first released in the US in February 10, 1940. Although the cartoon has a long history, it won't disappear and influences generations all over the world.
For its interesting and funny scenes, Tom and Jerry is so popular in the video-sharing platform – YouTube. YouTube Tom and Jerry depicts the daily life of a pair of rive friends. Tom is energetic, determined and loves to play a trick on Jerry, but he always be retaliated because Jerry can always use his own wisdom to make Tom suffer. The most important thing is that they all get happiness from their relationship.
In every episode of YouTube Tom and Jerry, it is usually begin with Tom's failure to catch Jerry, followed by a variety of damage to furniture. They sometimes unite and even to rescue the other from dangers. For example, in the episode of Three Kittens, Tom and Jerry cooperated with each other and defeated three sent bad cats.
The YouTube Tom and Jerry series of short films swept the world because there are many fun scenes of destructive effect, such as Tom were cut in half, or Tom ran out of the pistols, rifles, explosives and poisons to kill Jerry, and Jerry put the Tom's tail into the muffin baking mold, etc.
And they began their endless pursuit.
Tom and Jerry rarely speak in the short YouTube Tom and Jerry films. Of course, there are exceptions, they usually send out painful howls (often unlucky Tom) or swallow saliva nervously. The interpretation of facial expressions and body language are easy and good to convey the feelings and purposes of the protagonist. In the short firms, Tom occasionally shows his beautiful voice (imitating famous singer) in order to catch the girl, but the result is always unsatisfactory. Sometimes when Tom does a difficult or funny thing, Jerry often makes a fairly high sound of laughter.
Part 2: How to download Tom and Jerry from YouTube
When you are overwhelmed by the joy of watching YouTube Tom and Jerry, do you know how to download YouTube videos? Aiseesoft Video Converter Ultimate is the best tool for helping you download the interesting videos. The program not only downloads Tom and Jerry from YouTube, but also edits the size, converts format and enhances the video effect.
Add external subtitles, audio track, caption and others to video from YouTube.
Rotate, crop, and enhance the quality and brightness, add watermark and adjust effects
Download Tom and Jerry from YouTube and other online streaming sites
Convert video files, DVD or even 4K video to the desired video format in high quality
How to download YouTube Tom and Jerry
Step 1 Launch YouTube Download on computer
After downloading Aiseesoft Video Converter Ultimate, install and launch the software on your computer. If you have already purchased the software, you can register the program first.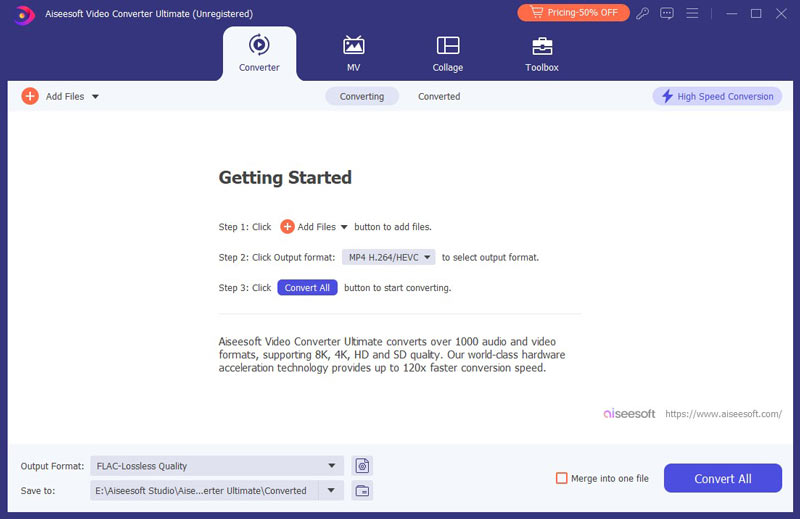 Step 2 Copy and paste the YouTube URL
Open Tom and Jerry videos from YouTube, copy the URLs of videos on the top of the page. Launch Video Converter Ultimate to paste the URLs to the column of "Download" menu.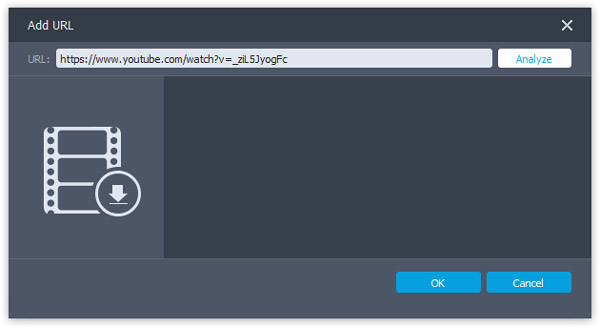 Step 3 Download Tom and Jerry from YouTube
The program will analyze YouTube videos, you only need to choose the resolution and favorite formats according to your preference, and then click "OK" button to download the videos online.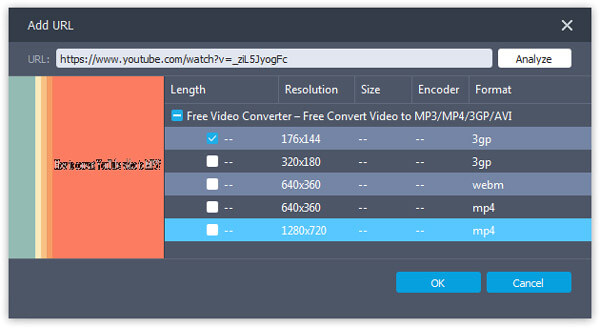 Part 3: Top 5 YouTube Tom and Jerry videos
As Tom and Jerry is so popular all over the world, here are the top 5 Tom and Jerry YouTube video clips. When you need to download the series, you should take them into consideration.
Top 1: YouTube Tom and Jerry video - Little Quacker (47 Episode)
The Tom and Jerry episode from YouTube tells the story about Jerry helped the little quacker to find her parents in the process of being constantly obstructed and attacked by Tom. Jerry and the little quacker united in fighting against the powerful Tom with wisdom. After Jerry and the little quacker found her parents, the stronger quacker father bet Tom. In the process of chasing Jerry and small duck, Tom uses many weapons, such as rifles, but finally he let the bending gun shot himself. The exaggerated comic and disastrous scenes made the audience nervous and got great fun. This episode is very typical, at the end, the unfortunate Tom was defeated, and the clever Jerry enjoys the life with quacker proudly.
Top 2: YouTube Tom and Jerry - Safety Second (51 Episode)
The Tome and Jerry YouTube episode tells a story of Tom made fun of Jerry using the fireworks, and with the help of Nibbles, Jerry fought back. Nibbles are Jerry's niece with smaller size of body, but she is full of intelligence and very naughty. This episode shows a series of dangerous and exciting exploration scenes that make audience cannot stop laughing. This must be the reason of its popularity. At the last of this episode, his naughty niece cheated clever Jerry, a firework was explored on his head and his head turned to a blooming sunflower.
Top 3: YouTube Tom and Jerry - Muscle Beach Tom (101 Episode)
It start with the scene of Tom carried his girlfriend on a sunshine beach. He wore an exposed clothe to show his strong muscle to attract his sexy girl friend. However, Tom happened to find Jerry was on their parasol. Maybe Tom worried about Jerry would make trouble for him. He throws Jerry away on the sea. When Tom went back, he found Butch attracted his girlfriend. He wanted to confront with Butch again and again, but always stopped by Jerry.
Top 4: YouTube Tom and Jerry - The Two Mouseketeers (65 Episodes)
The YouTube Tom and Jerry episodes are about two mouseketeers, Jerry and Nibbles decided to help themselves to a lavish royal banquet. Tom was a solider in the King's castle, who was assigned to guard the food. After hided from Tom by wearing white paper decorations from the standing rib roast, Nibbles began making a ham sandwich while singing. Tom emerged behind him and poked him with sword. Under the help of Jerry's hurling tomato at Tom, Nibbles ran away. Just as Tom caught Jerry, Nibbles lights the cannon and it violently explodes.
Top 5: YouTube Tom and Jerry - Jerry and Jumbo (74 Episode)
The Tom and Jerry YouTube episode tells a story of the alliance of Jerry and Jumbo to fight against Tom. Tom recognized Jerry was stealing nuts and wanted to seize Jerry. To fight against strong Tom, he painted strong Jumbo with pigment according to his own image. And Jumbo played an actor as a bigger Jerry to fight against Tom. Tom was scared again and again by the stronger body. When Tom wanted to fight back, the real Little Jerry will come up to attract Tom with a little hammer. Tom cannot handle the confusing condition of two Jerry-A big one and a small one.
Part 4: Best YouTube Tom and Jerry Screen Recorder
With Aiseesoft Screen Recorder, you can record the YouTube Tom and Jerry with high quality. What's more the software also helps you record audios and screens. Of course, if you have the needs, you can record the screens, videos and audios simultaneously. The software promises the friendly-use operation and the high quality of recording files.
How to record YouTube Tom and Jerry
Step 1 Download and launch the software. When you launch the Aiseesoft Screen Recorder, you can choose "Audio Recorder" or "Screen Recorder".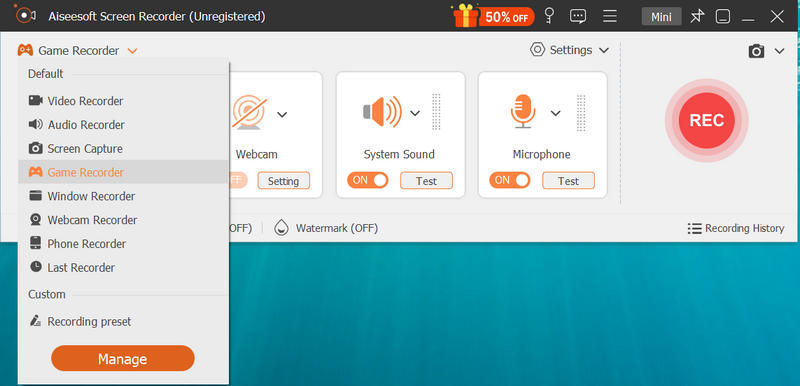 Step 2 Select the "Video Record" or "Audio Record". If you want to record online YouTube Tom and Jerry, choose "system Audio". But if you want to record a video call, you can choose the "Microphone" only.

Step 3 Preview the video and choose the section and picture that you want to record. Then, adjust the size of record area or select the full screen.
Step 4 Click the red "REC" button, to record and save the YouTube Tom and Jerry videos. Once you finish recording, you can exit the program to get the Tom and Jerry videos from YouTube.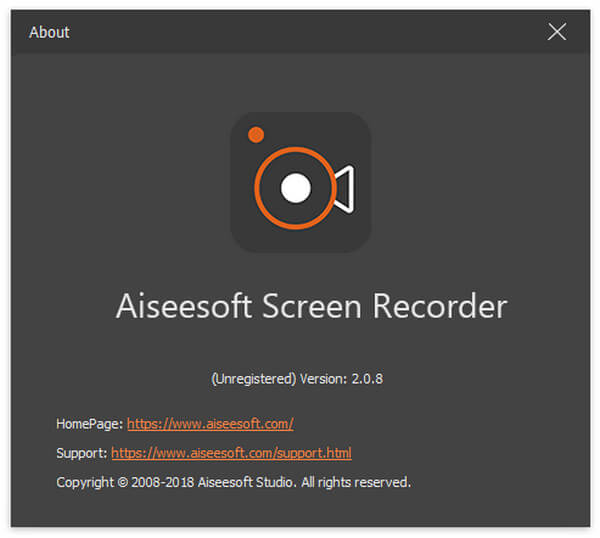 Conclusion
When you need to record or download Tom and Jerry videos from YouTube, you can find the most popular episodes from the article. What is more, you can also access to two excellent programs to download or record the videos from YouTube with easy process.