[Resolved] How to Use YouTube Video Editor and YouTube Editors Online/Windows/Mac/Android/iOS
"I am new to YouTube, and want to edit my recorded video with my iPad for sharing. But I cannot find the editing button? Anyone can help?"
As the biggest video sharing platform, you must be familiar with YouTube. Its free services that let you upload videos and edit video for sharing also attract lots of users around the world. So the questions come: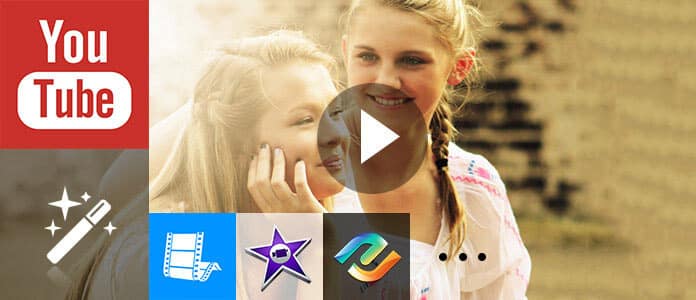 No worries, this post will remove the problems by providing the detailed steps of how to use YouTube video editor and also introduces some YouTube video editors online, or for Windows/Mac user on computer, and Android and iOS users for mobiles users.
Part 1. How to use YouTube video editor
YouTube video editor is the free online video editing software for editing YouTube videos. You need to create your own YouTube Google account. And then log in your YouTube account.
Step 1 Upload videos to YouTube
After you sign in your YouTube account, click the "Upload" button on the right top corner. Here there are some points you need to pay attention: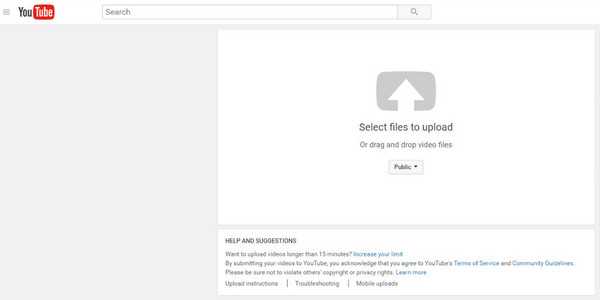 1.You can import your videos as Public, Unlisted or Private to save your videos on YouTube.
2. Not all videos are supported for YouTube editing, you need to make sure your video files are compatible with this channel supported formats (MOV, MPEG4, MP4, AVI, WMV, MPEGS, FLV, WebM and 3GP).
3. The maximum file size you can upload to YouTube is 128GB.
4. For the videos longer than 15 minutes, you need to Increase your limit by verifying your YouTube account.
Step 2 Edit videos with YouTube video editor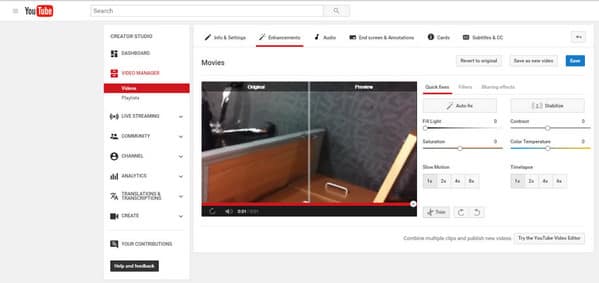 Edit basic information
After you upload videos to YouTube, you can edit Basic Info to rename videos, add tags, and add description and enable it open to Public/Private/Unlisted. And then click the Video Manager button > Edit to start to edit your videos with various effects.
After you enter the editing interface, you can see the options, Info & Settings (We made introductions just now) Enhancements, Audio, End screen & Annotations, Cards and Subtitles & CC.
Enhancements
Quick fixes: Here you could make auto one-click fix for color and light by selecting "Auto-fix". Also, you can drag the color settings to make it manually. For shaky video, just click "Stablize" to reduce video shaking. Still, you can also use this YouTube video editor to make slow motion and timelapse. For the unwanted video, you can use "Trim" to clip the videos from your video. The "Rotate" function enables your video rotate right or left freely.
Filters: What does Filters do? When you want to create a horrible file or romantic film, this feature will help you exactly. YouTube video editor enables you to color your video as lomo-ish, sketch or old-fashioned.
Blurring effects: When you do not want some faces public to others, you can use "Blur faces", which will automatically find and blur faces. If you want to blur some area in your video, you can choose "Custom blurring".
Audio
You can add your favorite music to your video background. The music file can be searched in YouTube, and then add the position that you want to put.
End screen & Annotations
End screens can only be created on videos that are at least 25 seconds long.
You can add a video or playlist, create a channel to promote another channel, create a link to an approved websites. YouTube also provides you the templates to create a video.
Cards and Subtitles
You can add card (video or playlist/channel/poll/link), which will lets you interact with your watchers.
Subtitles are those that you can choose one language that will help watcher from different counties to search your videos.
Part 2. Other YouTube video editor
From the above description about YouTube video editor, you must know how to use YouTube video editor, and this free video editing software also can meet your basic demands to edit videos. But every coin has its two sides, so does YouTube video editor. YouTube video editor always comes to crash when it loading the large size file.
So here we also introduce some other YouTube video editors for your reference. Hope you can find the best one to edit your videos freely.
Free online YouTube video editor
Sometimes, you may also rely on online tools to download YouTube videos and then edit them. Similar to YouTube video editors, these online YouTube video editors also provides you some simple but easy to use functions.
https://www.powtoon.com/
Create animated videos and presentations for free.
http://online-video-cutter.com/
This web app crops, rotate and trim video online with supporting almost every video formats.
https://www.magisto.com/create
It adds videos, photos, music, themes and effects and splices them into the movies easily.
http://www.loopster.com/
Free video editing and 1GB cloud storage with watermark to create the file or movies.
https://ytcropper.com/
Crop online YouTube videos with the exact time option.
http://lifelogger.com/pixorial/
Pixorial is a great way to digitize your old home movies. And making them available for editing and sharing online is something not many other companies offer, but the cost adds up quickly.
https://www.filelab.com/video-editor
Trim, cut, split, merge, rotate, mix videos, add transitions and overlay your videos online.
http://www.videotoolbox.com/
Convert and edit (watermark, cut, crop, merge and record videos) video files up to 600 MB.
http://www.mixerfactory.com/
Cloud video editor customs multi-track and provide workflow-integrated, branded Online Video Editing solutions to businesses.
http://www.wevideo.com/
The professional movies makers with a scene transitions, motion effects, green screen, and more!
http://www.mixmoov-studio.com/flex/mixmoov.html
Edit photos and videos with mix, clip or effects or transition functions, and download and save them.
http://get.wideo.co/marketing/
Create, edit, and share marketing videos very easily.
YouTube video editing software on computer
Apart from YouTube online video editors, you cannot miss another options are YouTube video editing programs on computer. You can easily install and edit the videos on your own computer, which comes to be safer for your private videos.
Platform: iOS, Mac
Price: Free
When it comes to video editing tool on Mac, the first one you can think about is iMovie. iMovie is the easy video editor that lets you create your own project with your uploaded videos from your mobile or camera on Mac. You can drag the video clips in the timeline to crop video, add text, effects, transitions, and audio effects.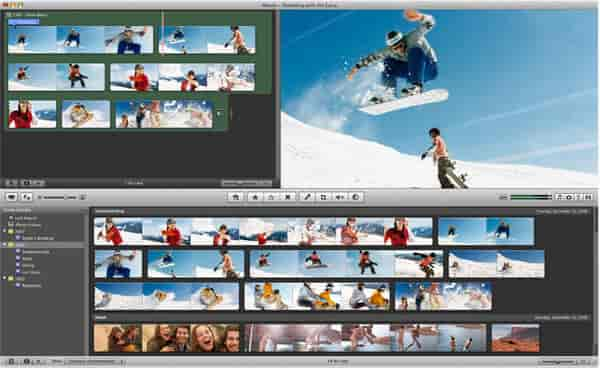 Windows Movie Maker
Platform: Windows
Price: Free
Windows Movie Maker is the Windows YouTube video editor replacement. It can quickly turn your photos and videos into polished movies. Add special effects, transitions, sound, and captions to help tell your story. This YouTube video editor has simple editing functions compared with YouTube.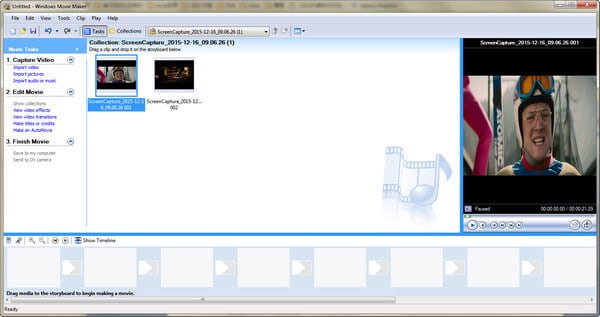 Platform: Windows, Mac
Price: $17.50
Video Enhancer, as its name showed, is the video enhancement software which lets you enhance and edit video freely. It can optimize your blurry lower resolution video to higher resolution, remove video noise, and reduce video shaking. The editing functions like rotate, flip, crop, clip, merge and effects adjustment can animate your video easily. It also lets you convert your video or audio files to any format you want.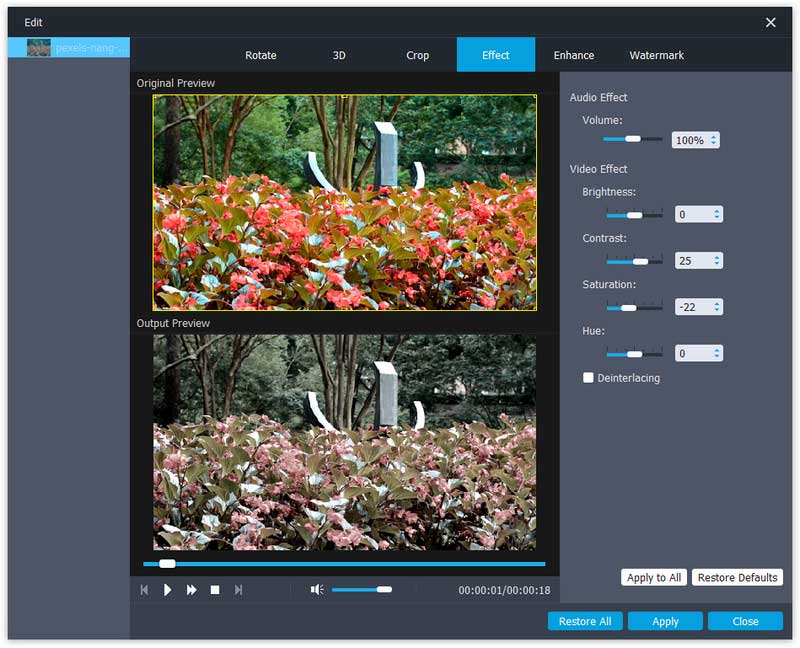 How to use Video Enhancer as YouTube video editor?
Video Enhancer
Aiseesoft Video Enhancer enables you to enhance video quality, upscale video resolution, remove background noise from video.
Upscale and change video resolution.
Remove noise from video.
Stabilize shaky videos.
Step 1 Download, install and launch this YouTube video editor on your Windows or Mac computer.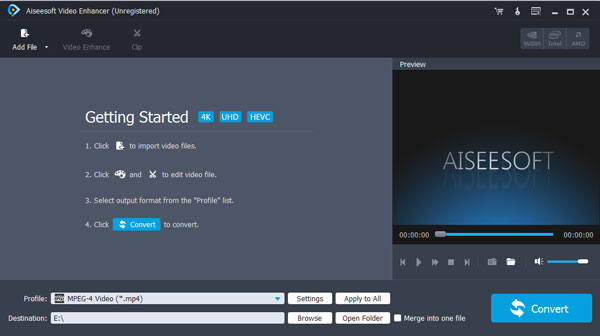 Step 2 Add files to this editor, and click "Video Enhance" to start to edit video or enhance video.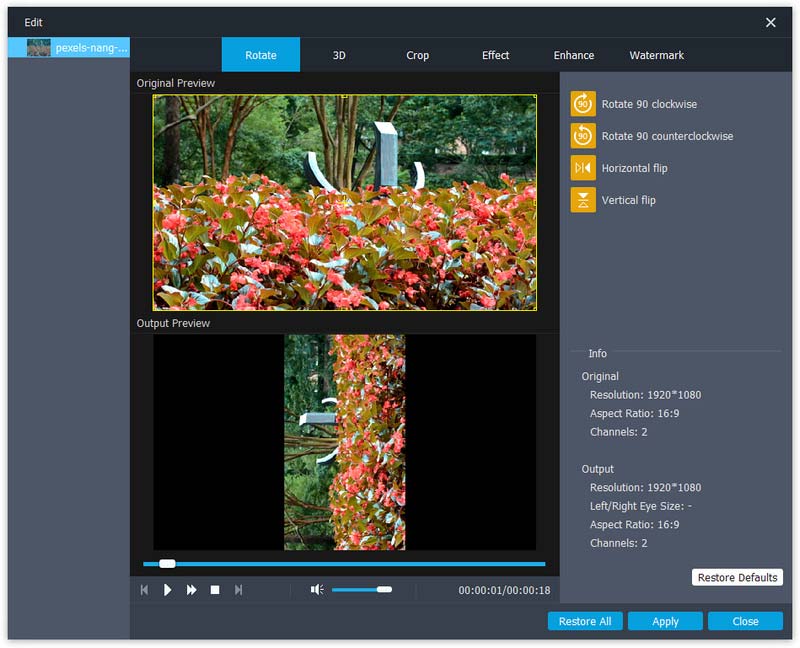 Step 3 After making all video e3diting settings, click "Convert" to save the edited video to your computer.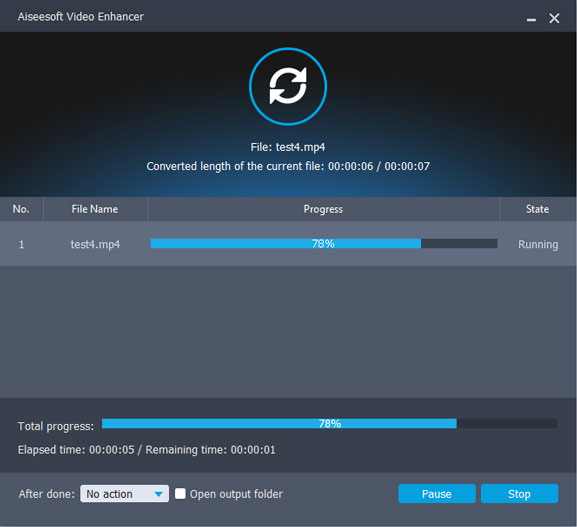 Other similar to YouTube video editors on computer are LightWorks (Windows and Mac), Free Video Converter (free to convert and add subtitles to your video). For more YouTube video editors on Windows computer or Mac computer, you can jump to these two posts as you like:
2018 free video editors on Windows
Best free video editing software on Mac
YouTube video editing app on Andoird/iPad/iPhone
If you only want to edit your recorded video on your Android phone or iOS device like iPhone X/8/7 or iPad Pro, then you have to download the YouTube video editor apps to have a try. Check the following list to see which YouTube video editing app is the best one for you.
YouTube Video Editor
Platform
Price
Features
Screenshot

Magisto Video Editor & Maker

Android, iOS
Free

Download link: https://play.google.com/store/apps/details?id=com.magisto


• Share videos on Facebook, Instagram, Google+, Twitter, Email, YouTube and Whatsapp.
• Available 24/7 that transforms your photos and videos into a music video masterpiece.
• Automatic video stabilization, facial recognition, video filters, video effects, and smooth transitions.

YouTube Capture

iOS
Free

Download link: https://itunes.apple.com/us/app/youtube-capture/id576941441?mt=8


• Capture andtouch up videos with color correction and stabilization.
• Trim and rearrange clips right from your phone.
• Add a soundtrack from your music collection or YouTube's audio library.
• Upload to YouTube and share on Google+, Facebook, and Twitter - all in one step.

Viddy

iOS
Free

Download link: https://itunes.apple.com/us/app/viddy-special-effects-for/id1093102264?mt=8


• Create creative filters and adjust video colors with RGB Levels.
• Adjust Contrast, Brightness, Temperature and more.
• Crop or Rotate to your preference.
• Add your own Music.

Video Editor for YouTube

iOS
Free

Download link: https://itunes.apple.com/us/app/video-editor-for-youtube-movie/id1071663879?mt=8


• Trim, crop and create duplicate video clips.
• Make slow motion and fast motion.
• Add filters, stickers and text to animate your video.

Splice

Android, iOS
Free on iOS, $2.99 for Android

Download link: https://itunes.apple.com/us/app/splice-video-editor-free/id409838725?mt=8


• Apply filters, transistions style and adjust background colors, orientation and more.
• Add title slides, text overlays and a custom outro.
• Trim, cut and crop your photos and video clips.
For more YouTube video editing apps, you can visit : Best video editing apps for iPhone iPad.
In this post, we mainly talked about YouTube video editor. We list some great YouTube video editing apps for you to choose from. You can pick any of them to edit your YouTube videos. If you still have any question, you can leave us a message.