Top 3 Ways to Save YouTube Audio
People have high enthusiasm for music, especially when people stay alone. Music in a certain environment can reflect and influence one's mood. Do you have the same feeling? When you are climbing, driving, running, or wandering, music can be the best accompanist. So, if you are a music fancier, there are must many songs on your phone, computer or other music players which you can carry on with you. But, the question is, where do these songs come from? Do you buy them one by one?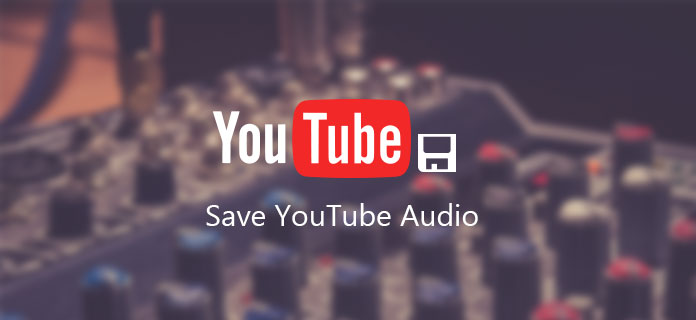 Many people also like to save some other audio for listening, such as speeches, talk shows and even streaming audio. Have you ever thought to learn a new language? The public speeches will be the best choice. And with the audio of speech, you can listen to and learn all the time.
YouTube is an amazing website which allows you to enjoy all kinds of videos, audio with ease. The only limitation is that YouTube does not allow users to download anything to your computer.
So, is there any way to get and save YouTube audio? Cheer Up! We will share the 3 best ways to save YouTube audio for listening anytime and anywhere.
Download YouTube audio with online services
The most common way to save audio from YouTube is downloading. Even though YouTube itself does not allow you to download, there are many other websites can help you easily. We select some of the popular sites to help you download YouTube audio and save as MP3 format.
http://www.youtube-mp3.org/
http://www.listentoyoutube.com/
The three YouTube to MP3 sites all provide a good solution to download YouTube audio. Generally speaking, 3 steps are totally enough to download the audio and convert to MP3 format. What you need to prepare is the Wi-Fi environment and the URL of the YouTube audio.
Take theyoump3 as an example.
Step 1 Copy the YouTube video/audio URL and insert the video link to this online service.
Step 2 Click Convert button to analyze the video and convert the video to MP3 format.
Step 3 On the showing interface, choose Download and save the MP3 to your computer.
Step 4 Copy the way to download any other YouTube audio to your computer.
Download YouTube audio with professional Audio Downloader
As you can see, these online services can only save audio as MP3 format, and other high quality audio formats are not supported by these online YouTube to MP3 services. In addition, you might be disappointed with the downloaded audio quality. If you want enjoy the audio with lossless audio quality, you may need a professional Audio Downloader.
Step 1 Navigate to youtube.com, find the video which you want to convert to audio formats.
Step 2 Launch this audio downloader and choose Download from the software interface. Paste and analyze the URL.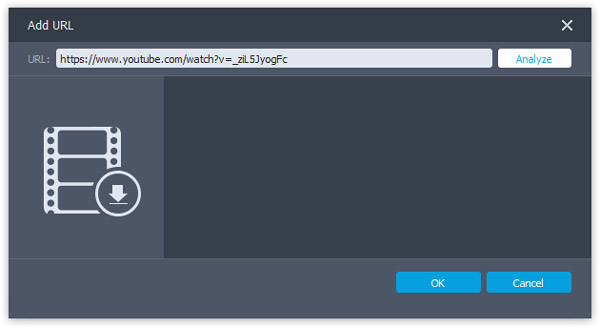 Step 3 Choose video format first. Click OK to begin downloading process.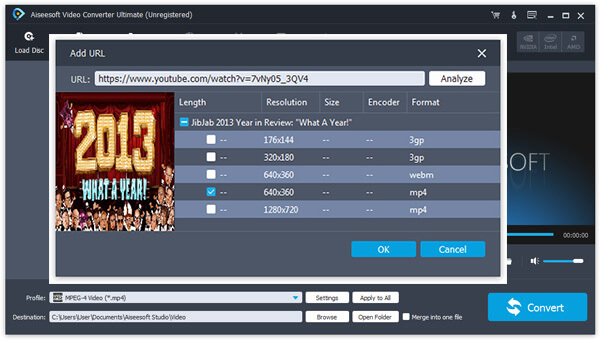 Step 4 After downloading, choose audio format from profile. All audio formats are provided here.
Step 5 Click OK to Convert YouTube to your preferred output format. Within minutes, you can get the YouTube audio on your computer.
Learn how to dave YouTube audio from the video below: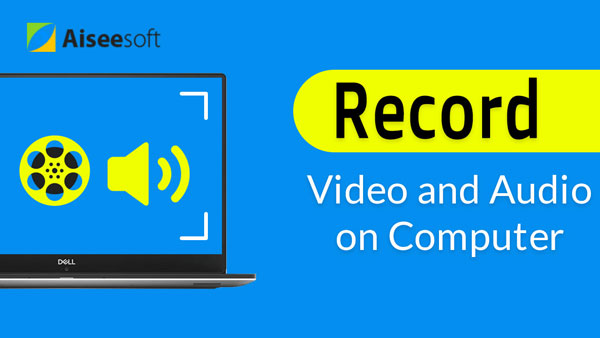 Capture YouTube audio with the best Audio Recorder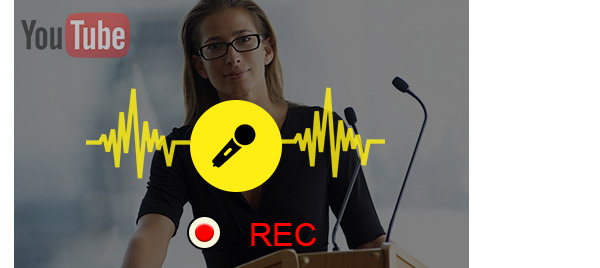 Have you heard the way to record YouTube audio? Even though the online services and download software can easily help you save YouTube audio, there are still some audio cannot be downloaded. For example, you are unable to save the live video/audio with the 2 ways above.
However, things become easy with Audio Recorder. You can record any audio from YouTube, such as music, speeches, etc.
So it is necessary to choose a real Audio Recorder. On one hand, you can make sure the recorded audio quality (the recorded audio will keep the same quality). On the other hand, you can record any video (including streaming audio) from any websites. What's more, you do not need to convert anything, what you record and what you get is only YouTube audio.
Aiseesoft Screen Recorder
Aiseesoft Screen Recorder is the professional video and audio recording software, which can capture online videos, games, podcast, webinars, lectures, presentations, Skype calls, and all types of audios, etc. with ease.
Record online videos/audios from YouTube, Facebook, Vimeo, DailyMotion, TED, etc.
Recorded YouTube videos can be saved as MP4 or WMV file which would be easy to playback on any video player.
Record streaming audio, online audio, microphone voice with high sound quality.
Here you will get the best Audio Recorder. Download and install it on your computer.
Step 1 Launch this software and open the YouTube audio link.
Step 2 Adjust the recording area to match the recorded screen, turn on system and turn off microphone.
Step 3 Click REC to begin record YouTube music.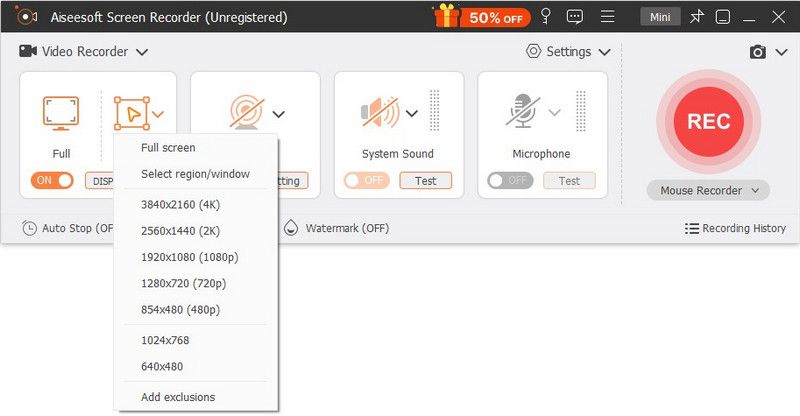 The steps are simple and useful. With this software, you will never worry about saving audio from YouTube.
As to another question of transferring the downloaded or recorded YouTube audio to your phone or other players, you can use the different way to handle.
For iPhone/iPad/iPod: You can choose iTunes or FoneTrans.
For Android phone and other music players: You can choose USB cable directly.
We have talked about how to save YouTube audio in this page. We show you three effective ways to help you save YouTube audio. Hope you can handily get your favorite YouTube songs saved on your computer after reading this post. If you still have any question, you can leave us a message.