How to Record Streaming Videos with Top 5 Streaming Video Recorder
Streaming video recorder is the important recording software which allows you to record your computer screen and videos with ease. In the world, there are many kinds of video recorder software for meeting your different needs, such as there are some online video recorder programs which allows you to capture your video without downloading the program. And there are also some excellent streaming video capture apps which you need to download to your computer.
Comparing with the online video capture tools, I prefer to download the program to my computer. Because I think this way is more secure for protecting my recording privacy.

Best Streaming Video Recorder
Screen recorder has a lot of benefits which allows you to do many things. You are able to make a video tutorial, presentation or personal videos for future use. You can also record the Skype video calls with your family, friends, and colleagues. Or you can record the favorite movies (such as Star Wars) and music videos from YouTube and Netflix. Every recording becomes very easy.
For meeting different requirements, many video recorder developers has added the editing and converting functions to their programs, which is more convenient and considerate. Now in this article, we will show you the top 5 best streaming video capture software on the market.
5 best streaming video capture/recorder software
1. Aiseeosft Screen Recorder

Aiseesoft Screen Recorder is not the most comprehensive recording software. But its considerate functions also attract many users' attention. It allows users to choose recording size such as the full screen or select the certain parts of the screen. There are two audio for you to choose, one is the system audio, the other is the microphone. You can choose one of them, both of them or none of them which only depends on your needs for your recording video. For instance, if you are going to record YouTube video, you need to turn off the microphone. Or if you want to create a video tutorial, you need to turn off the system audio and turn on microphone to make your voice clear.
Screen Recorder can also be taken regard as one of the best webcam recorder tools. If you want to capture a Skype video call, you should turn on both microphone and system audio. In addition, you can take screenshots for sharing online and also set the ending time so that you are unnecessary to stay around all the time. The mouse cursor in this screen recorder makes your video more informative especially for the video tutorial. It moves with every click on your video.
Disadvantages: The editing and converting functions are still on the way. If you want to convert, edit or enhance the video, you can choose Video Converter Ultimate with high quality.
2. Camtasia - Streaming Video Recorder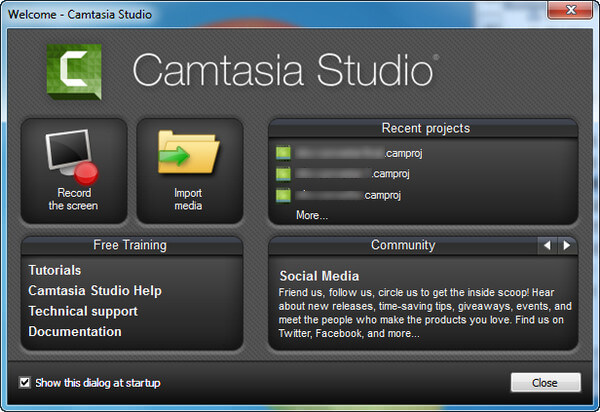 Camtasia is much more than a simple Video Recorder. You can create a professional video easily. You are also able to edit your recorded video with aiding links, contents and effects. In addition, this recording software allows you to generate your recorded video in a high quality so that you can freely upload your video to YouTube and other video sites.
Disadvantages: The Price of this screen recorder is higher than other recording software on the current market. You need to pay for $299 to enjoy the full version of it.
It has a high requirement of your Windows configuration, if your computer can not meet its need, your recorded screen and video will become very stumble.
3. Jing - Streaming Video Capture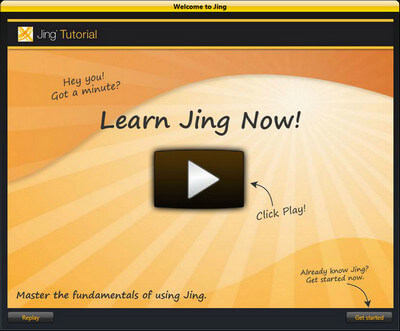 Jing is another feasible application for you to record streaming videos from Afdah, Hulu, YouTube, etc. It has the screenshot functions that you can easily share the images online. It has the simple interface which makes it very easy to use. In addition, as a free streaming video recording tool, you can use it directly without registration code.
Disadvantages: The limited recording length of video: you are only allowed to record your screen and streaming videos for 5 minutes, which is far away from enough for a streaming video. If you also want to edit your recorded video, you have to use Camtasia for further editing.
4. CamStudio - Streaming Video Recorder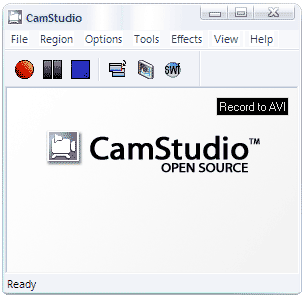 CamStudio is not the most advanced recording software, and it only provides the simple recording function and a simple interface. As a free recording tool, it helps you to record anything on your computer into AVI or SWF format. Even though it isn't comparable to other commercial recording software, it still has done a good job in making screenshots and demos.
Disadvantages: The function of this recording software has a little complicated which always makes its users confused. In addition, it doesn't work well on other web browsers aside the Internet Explorer when you play the recorded video, you might find blank interface on FireFox or Google Browsers. Moreover, it is not available to run on Mac. Also, you can try alternatives to Camstudio
5. Apowersoft Free Online Screen Recorder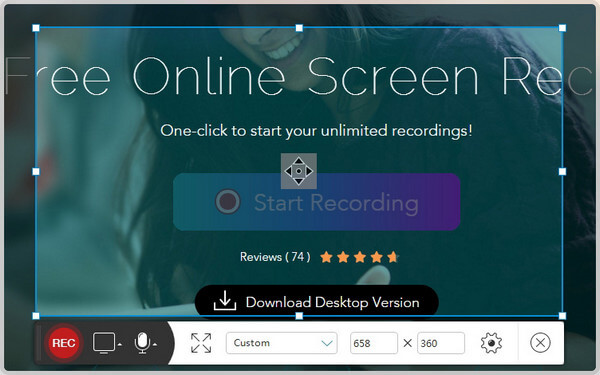 This Screen Recorder is a nice online recording tool, if you are looking for an online recording tool, you can use this software to capture your streaming videos. With this online Streaming Video Recorder, you are able to record the whole screen, or selected area. In addition, this software also makes it possible to record the voice both from system audio and from the microphone or from one of the both voice.
Disadvantages: As I said before, I'd like to download some streaming video capture to use instead of the online screen recorder. Internet has many uncertainties. A clean and professional recording tool is more welcome for most people.
How to record streaming videos with Aiseesoft Screen Recorder
Step 1 Download this recording software on your computer and launch it with double clicks. Choose "Screen Recorder".
Step 2 Open the streaming video link and select the area which you want to record. If you only need the system recording audio, you should turn off the microphone for avoiding the noise around you.

Step 3 Before recording your streaming video, you are able to set the ending time. Click the clock-like icon on the interface of this Screen Recorder, enable "stop capture after" function works. You can input the ending time on the following box.
Step 4 Click REC to start recording your streaming video. And the final video will be saved as WMV/MP4 format.

Easy, right? The steps are easy to make it, but still there are many details and settings you can apply to animate your video. See the detailed steps of using screen recorder to record video and audio.
In this post, we mainly talked about best streaming video recorder. Several great video recording tools are recommended to help you easily capture streaming videos on your computer. If you have any better recommendation, you can leave us a message.