How to Free Download Non Copyrighted Music
Have you ever met such a situation that your home-made video was rejected when uploading it to YouTube? That is because the background music in your video is copyrighted. You need to delete the music or to use a non copyrighted music to replace it. If you choose the latter option, then the question is where and how to download non-copyrighted music.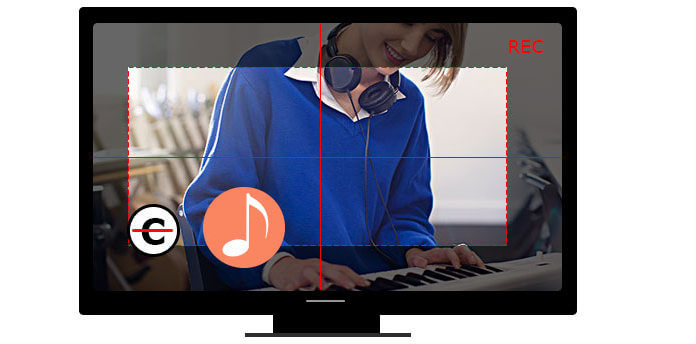 Where can I find non copyrighted music?
➤ Bensound
Go to: http://www.bensound.com/
Bensound is a music site which collects lost of non copyrighted songs. These songs are characterized into various genres, moods, or artists. You are allowed to use Bensound's songs into your videos.
➤ Free Music Archive: Music for Video
Go to: http://freemusicarchive.org/curator/video
The Free Music Archive is an interactive library, which is filled with various and high-quality music. A ton of music are collected and divided into different genres, including Classics, Blues, Country, and Folk, etc. Accordingly, you can search a song by Genre, Mood, Artist, Album, or Song Title. It is free and open to anyone whether you are registered or not. It enables you to access its MP3 library with your Android device and iOS devices.
➤ Incompetech
Go to: http://incompetech.com/music/royalty-free/
Incompetech have collected a number of royalty music. You can quickly find the songs you want with advanced search by narrowing your search on genre, mood, tempo, or artists. You also can view collections to find the music. You are not allowed to use the music on this site for free. With $48, you can download the whole music file on the site.
➤ Freeplay Music
Go to: http://www.freeplaymusic.com/
Freeplay music is a music library which collects over 15, 000 songs. Although its name seemly implies that all these music is free to use, actually it is not. The music on this site is free for YouTube (personal use only), National TV use and some educational uses. There is a search bar in the middle of the homepage of the site which is very convenient for you to search what you want.
➤ Purple Planet Royalty Free Music
Go to: http://www.purple-planet.com/
Purple Planet has collected lots of royalty free music and licensed music. It claims in the website that all the music on their site are available to you can be used for free. However, you need to add a link to this website when using the music downloaded from this site. If not, you have to pay for some money for this royalty free music. Free collection of music in the site is categorized into upbeat, dance, horror, ambient, light and more genres and styles.
Although these sites have a great collection of non copyrighted music, you are still required to purchase the music at a lower price to download them. You may want to know how to get these non-copyrighted songs for free, read the following parts.
How can I download non copyrighted music for free?
If downloading is forbidden or costs money, you can record these royalty free songs. To record these songs, you only need Music Recorder by Aiseesoft. Aiseesoft Music Recorder is a third party application that can be used to record audio with high quality. It can professionally record any sounds online or offline and extract sounds from a film or video. In addition, it can also record non copyrighted videos for personal use.
Aiseesoft Music Recorder
Aiseesoft Screen Recorder is professional screen capture software which can capture online videos, games, podcast, webinars, lectures, presentations, Skype calls, online conference, webcam videos, etc. in full screen or customized screen size with ease.
Record online videos from YouTube, Facebook, Vimeo, DailyMotion, TED, etc.
Record game for sharing.
Screencast webcam videos.
Support capturing pictures from screen.
Record streaming audio, online audio, microphone voice with high sound quality.
Step 1Download and install Music Recorder to your PC.
Step 2Open Music Recorder and set up this recorder.
After installing the application, open and set up it. Choose "Audio Recorder". As you plan to record songs, stereo mix needs to be turned off. This recorder can also capture the screen when music is playing. You can easily get the detailed information of this song, such as its creation time, artists, and genre.

Step 3Start to record the selected songs.
Go to the website and select the non copyrighted music you want. Before playing the songs, click the REC button in the application. Then click to play your selected music and start your music recording.

Step 4Listen to your recorded song and save it.
Once the recording is done, you can listen to your recorded non-copyrighted music first and save it to your local files.
Notes:
1. Before you record music, you can choose output audio format, MP3, AAC, M4A or WMA by clicking the Settings button.
2. If you are interested in the music video, you can choose "Screen Recorder" to record the video and then use Video Covnerter Ultimate to convert it to music file for listening.
Easy, right? Here you could also learn how to download music from Bandcamp.