How Do You Upload a Video to YouTube/Facebook
Many of you may have some DIY videos and want to share with your friends, colleagues, or partners online. As the most popular sharing websites, YouTube and Facebook provide the convenient way to upload your videos to Internet, so that many people including the countless netizens can view them. It is so cool when someone praise, repost or write a comment of your video.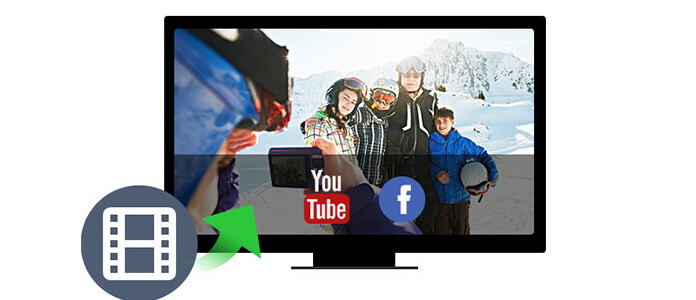 Under many circumstances, uploading videos to YouTube or Facebook is necessary. For example, when people want to share their gameplay of LoL or some other competitive games, after recording game video, you are able to upload them to Internet so that many game fanciers will find the video. Or there are many online courses which can teach people to learn new languages or skills. Are you one of them? Why do you want to upload your video to YouTube or Facebook? What kind of video do you have? Interesting? Tricky? Memorable? Delectable? Educational? No matter what kind of video you have, if you want to share your video with others on the Internet, the first step you should learn is that how to upload video to YouTube or Facebook.
In this article, we will show you the detailed steps to separately upload video to YouTube and Facebook.
Part 1. How to upload video to YouTube on PC
Before uploading your video, you should make it clear that what kind of video formats are allowed to be uploaded. Up to now, only few video formats are supported by YouTube.
WebM files, .MPEG4, 3GPP and MOV files, .AVI, .MPEGPS, .WMV and .FLV
If your videos are one of the list video formats, you can skip to upload them directly. If your video format does not belong any of the list video formats, you can use a Video Converter to convert your video and audio format to YouTube supported foramts. This all-featured YouTube video converter also enables you to directly download YouTube videos with high image and sound quality.
Follow the next steps to upload your video to YouTube.
1. Open the browser, and insert www.youtube.com on the search bar.
2. Sign into YouTube with your YouTube account.
3. Click Upload and choose the video file which you want to upload to YouTube. You can also drag and drop the video files to this page. Set video privacy by choosing Public, Unlisted, or Private according to your need.
4. The uploading process will begin automatically. You can write the related title, description and tags to make the uploaded video customized.
5. Click Done to upload video to YouTube.
(Don't have video? You can record the Skype video calls, and capture the gameplay, or record only the screen to make your own video tutorial by yourself.)
Attention: If your YouTube account is unverified, you can only upload video within 15 minutes. Or if your video is longer than 15 minutes, you should verify your YouTube account via text message. And the verification link will showing in the upload page.
Part 2. How to upload video to Facebook on PC?
Compared with uploading video to YouTube, uploading video to Facebook is simpler. With only 4 simple steps, you can easily upload you video to Facebook, and all your Facebook friends can find your video.
1. Log in Facebook with your account and password on the webpage of Facebook on your computer.
2. On the showing interface, you will find Status, Photo/Video, Offer,Event on the right side. Choose Photo/Video and click Upload photos/video.
3. Add you video, and insert the title and description of your video.
4. Upload video to Facebook directly.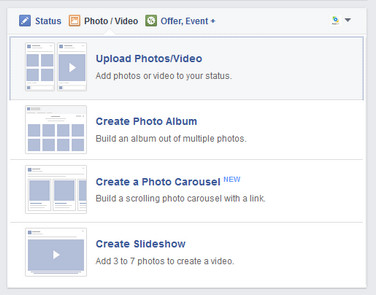 You may be interested in: When is the best time to post on social media
Part 3. Upload video to YouTube and Facebook via phone
The steps are as similar as those of uploading videos on computer.
1. You are able to create a video on your phone or tablet (including iPhone, iPad, Android phone and tablet), or you can upload the video saved on your phone directly.
2. On the certain video, choose the share button on your phone, you have many options to share your video. Here, you can choose share via YouTube or Facebook.
3. Inevitably, you need to log in your account either YouTube or Facebook.
4. Give your video a title and description. This can make your video clearer for the viewers.
5. Proper tags are also necessary to describe your video with short words. It helps people to find your video faster.
6. Click the button which means upload or publish. And waiting for minutes, your video will be uploaded to YouTube or Facebook.
Is there any question about uploading video to YouTube or Facebook? You must have known the way. Now, upload your video for sharing with your friends!
Before you upload the video to YouTube, you can edit the videos to animate it. However, after editing, how do you upload iMovie video to YouTube? No worries, here is the solution to upload iMovie to YouTube.