Online Video Recorder to Help You Record Videos and Movies Online
Summary: How to record online video? Whether you want to record clips or music videos from YouTube, Vevo, Vimeo, etc. or make your own videos with online webcam recorder, you can find right online video recorder from this page.
The need of recording online videos has becoming more and more obvious. People like to record their favorite movies, video online including streaming videos and music videos.
As we all know, many video resources cannot and do not be allowed to download to the computer, so if you are at work and do not have time to enjoy the favorite live match video, you may need a live video recorder to help you do this. So the online video recorder is hot.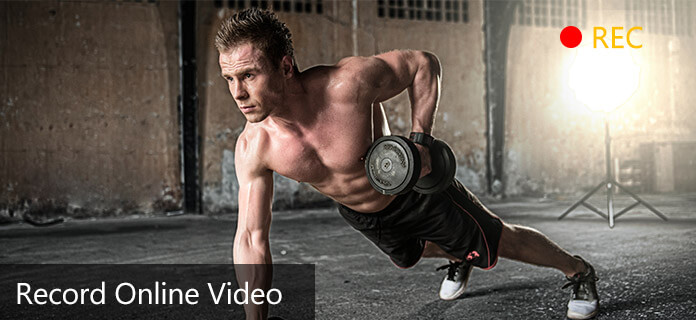 However, do these online video recorders really help you to save the online videos?
If you know how to get a good and professional video recorder, you might save a lot of time. So, let's keep reading to find the suitable online video recorder to help you capture videos easily.
Best Online Video Recorder
Aiseesoft screen Recorder provides a good solution to record any videos online including streaming video from any website. For example, you are able to record YouTube videos, music videos, live streaming videos like the real-time news and match. With this online video recording software, you do not need to worry about missing any wonderful moment anymore.
Aiseesoft Video Recorder
1. Aiseesoft Video Recorder is the professional image and sound recording software which enables you to any activity on your computer with high quality.
2. Easy to use with a simple and clear interface.
3. Different audio sources for your information. If you want to record online videos from internet, you should turn off the Microphone to avoid the noise outside.
4. Only one click to choose the recording area. You are able to choose full screen or custom the video area from drop-down list.
5. Capture time options. You can set the ending time to stop capturing.
6. Mouse cursor option makes it easy to find the important part of your video. (It is widely used when making a video tutorial.)
7. One click to record online videos from any websites.
How to record online video
It is a pity if you have never tried to use this software to capture your online videos. If you really have some videos need to be replayed, you cannot miss this software. Now free download to your computer.
Step 1 Install and launch this powerful online video recorder on your computer. Choose "Video Recorder".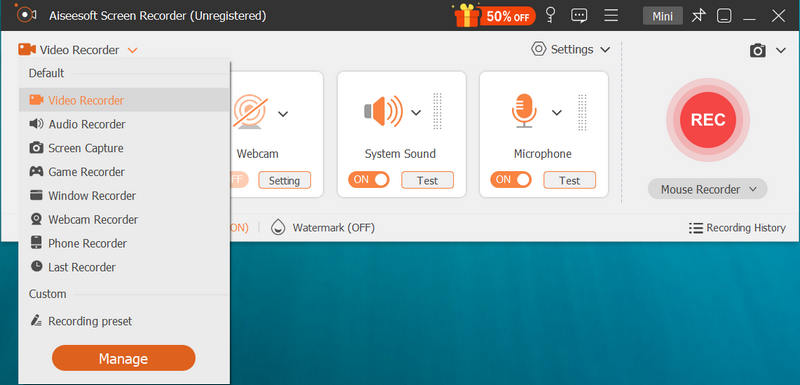 Step 2 Navigate to the webpage which contains the online video which you want to record.
Step 3 On the showing interface of Screen Recorder, you should set the recording area and turn off microphone before recording online video.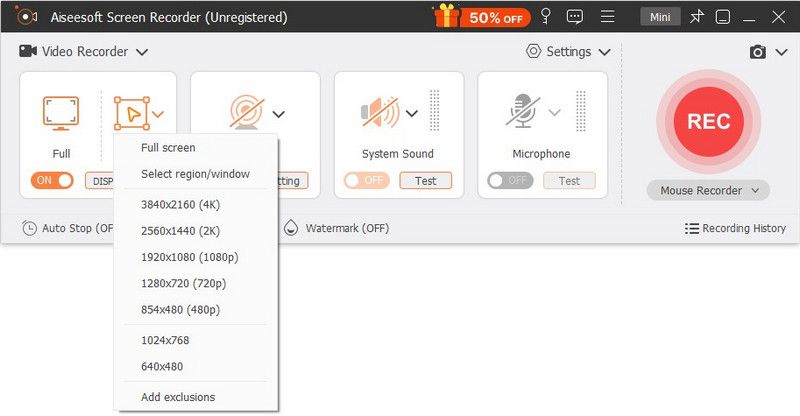 Step 4 Click the big red button to record online video automatically. It does not have time limitation only if your computer has enough space.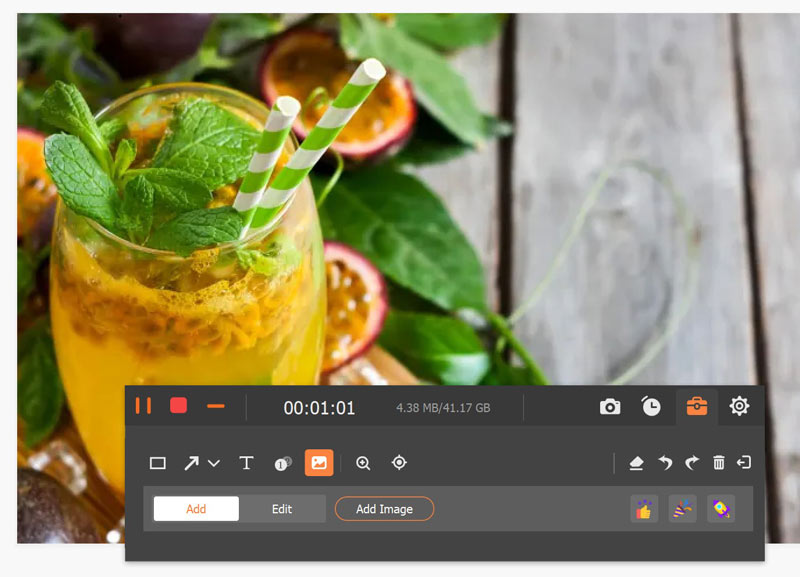 After recording, the recorded online video will be saved as WMV or MP4 format. The quality of the recorded video depends on the resolution of your computer and the online video quality itself. Easy, right? Follow the above guide to record YouTube videos.
Learn how to record online video from the video below: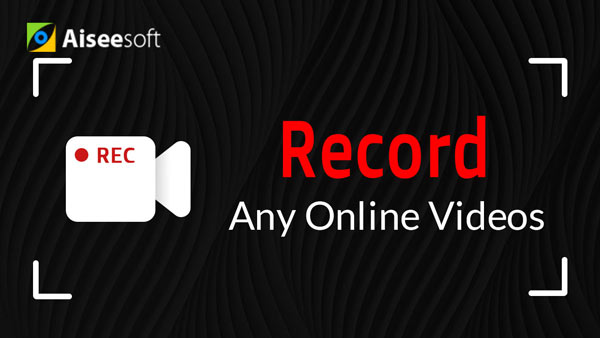 Online webcam recorder to record online videos
When you are going to search the hot online video recorder, the first you might get is online webcam video recorder. However, this online recorder is not as same as you want. It only records the video from a webcam and what you need is recording the online videos.
Any Video Recorder
You may also meet Any Video Recorder from Google search. It has an attracting product name and I have to admit that I am attracted by its product description. After downloading this software to my computer, I try to use it to record my favorite videos. The recording process and result made me confused and I even cannot find my recorded video.
Here, I summarize some shortcomings of Any Video Recorder and I hope my experience can help you choose the right one to record online videos.
◆ The interface of Any Video Recorder is not easy to use. You need to select recording area manually and it doesn't provide full screen to choose. You have to drag the window's corner to match the video area.
◆ The hotkey is not convenient. You need to press both Ctrl and F7 at the same time to start or stop recording the video.
◆ You have to set the recording time by yourself. I don't understand why this button exists.
◆ It is not obvious to get the recorded videos. So you may meet the same condition that the recorded video has nowhere to find.
So it is not easy to find a recording app to record your online videos. After comparing more than 10 apps from the Google searching result, we finally select the best online video recorder for your information.
Video Recorder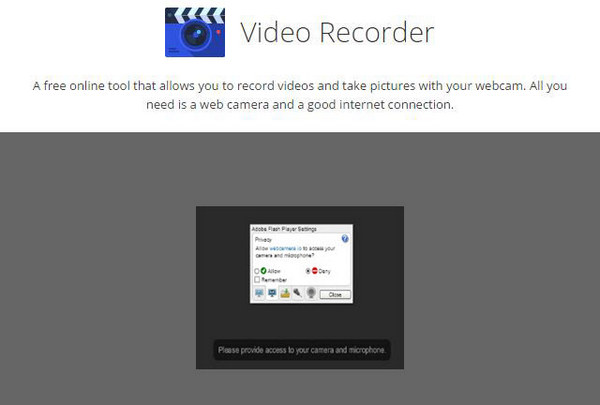 Video Recorder is another free online video recorder tool which enables you to create videos with webcam, and take pictures right in your browser. It is designed with a simple interface, so you can handily capture webcam video. With this online video recorder, you can choose the recording area as full screen or mirror. And the video quality is available for your selection.
Video Recorder can be a great helper if you want to record online video through webcam. However, if you mainly want to record online videos from YouTube, DailyMotion, Vimeo, TED, Netflix, and so on, then it is not a good option. What's more, sometime, bad internet connection will interrupt the webcam recording.
We mainly talk about how to record online video in this page. Whether you want to capture videos with online video recorder, or prefer to choose professional screen recording tool, you can find what you need here. Moreover, we introduce you with online webcam video recorder to create your own videos. If you have any better way to record online videos, you can leave us a message.