[Solved] YouTube Down Is Not for You? Fix it Not Working Now
"My YouTube is down… The third time today. My Goooooood!"
"My YouTube is not working on my iPhone. It is black in the video. Did I miss something?"
"YouTube is having issues… it's not just you!"
"YouTube is dead, but I can watch videos smoothly on Netflix. What happened?"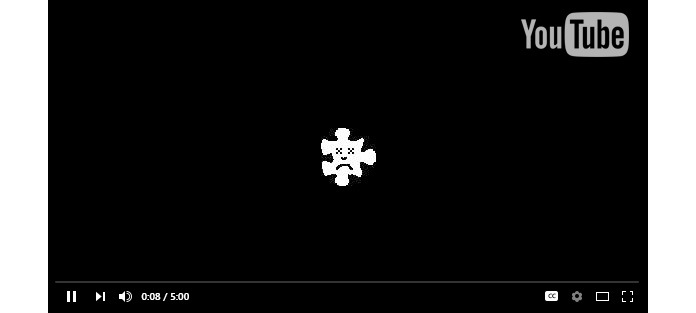 The above complaints are from Twitter or Facebook.
YouTube down is not the issue for you, and it is the worldwide problem for all of us.
On February 21, 2017, the news from TNW said that, YouTube down: Video site experiencing major problems in Europe. As YouTube becomes more attractive, its problems also become obvious. YouTube not working is the big problem. In this post, we will explain why YouTube not working and how to fix the problem.
YouTube not working is only for you or not for you? Check it
Before you make sure the problem that YouTube is not working, is only for you, or for all of us, you should check this site to see the internet of YouTube.
There are many sites that can detect web service status, like http://downrightnow.com/youtube, http://www.isitdownrightnow.com/youtube.com.html, etc. You can input YouTube's site to monitor the status. If the status is UP, then YouTube not working is your own problem. If the result shows YouTube is DOWN, then the problem is for all of us.
YouTube down is only for you, get the solutions
If YouTube not working is only for you, you can take actions in the following ways:
Situation 1. Check YouTube is blocked in your country
YouTube lets you upload videos from around the world. But not all videos on YouTube are available in your local country for watching. When your YouTube screen shows the image as the attached, that means you are in the first situation. At this point, you can read this post to help you unblock YouTube.

Situation 2. Internet connection
Your internet connection on computer or Wi-Fi on iPhone or Samsung phone is not good, which may lead to the YouTube not working. You can visit other sites. If you open other sites very slow, too, then it may be your internet connection. You can restart your internet or contact your internet provider.
Situation 3. Source video is not good
For some reasons from the video uploader, the video you are watching may slow. You can change another video source to watch it.
YouTube down is not only for you, find the answers
If you use the tool to monitor YouTube is DOWN for all of you, then you can find the ways to fix the issues from the following description.
Situation 1. YouTube 500 Internal Server Error
If you can see the reminder on your YouTube, that means you are suffering from 500 Internal Server Error for your YouTube down.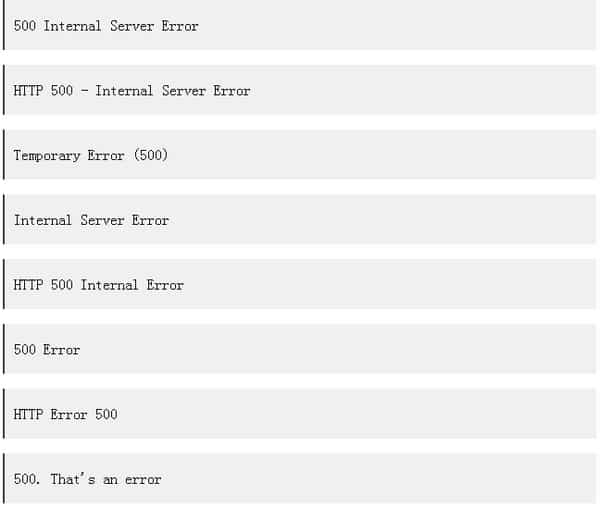 The 500 Internal Server Error is a very general HTTP status code that means something has gone wrong on the web site's server, but the server could not be more specific on what the exact problem is. Internal Server Error messages indicate that something, in general, is wrong. ("wrong" means an issue with the page or site's programming, but there's certainly a chance the problem is on your end.)
For fixing YouTube down in this problem you can do:
Reload the web page
You can do that by clicking the refresh/reload button, pressing F5, or trying the URL again from the address bar.
Clear your browser's cache
If there's a problem with the cached version of the page you're viewing, it could be causing HTTP 500 issues.
Delete your browser's cookies
Some 500 Internal Server Error issues can be corrected by deleting the cookies associated with the site you're getting the error on.
A Permissions Error
In most cases, a 500 Internal Server Error is due to an incorrect permission on one or more files or folders.
A PHP Timeout
If your script connects to external resources and those resources timeout, an HTTP 500 error can occur. Timeout rules, or better error handling in your script, should help if this is the cause of the 500 error.
A Coding Error in .htaccess
While not as common, be sure to check that your site's .htaccess file is properly structured.
Situation 2. Contact YouTube and wait
Another option is to contact the website directly for help. If YouTube down makes all of you suffer, then YouTube may have noticed the problem and they are fixing the problem. What you can do is waiting for the latest news.
YouTube app is not working on iPhone iPad and Android
The above situations are for your general problems on computer or on your mobile phones. If the YouTube APP is down on your portable device like Android, iPhone or iPad, then you many need to find the reasons and solutions from the following words.
Situation 1. Internet settings
Switch your connectivity to another network. If you are using Wi-Fi, check if you there is any problem with your router. Or change the frequency of Wi-Fi from 5GHz band to 2.4 GHz band only.
Situation 2. Check modem firmware
Update your modem firmware to the latest version to help you get a faster bandwidth connection.
Situation 3. YouTube app problem
YouTube app may be down for some unreasonable reasons. You need to uninstall YouTube app and reboot your iPhone/iPad/Android, and reinstall YouTube app to watch the videos.
Situation 4. Adjust video quality
YouTube supports HD video. But the HD video requires the faster internet and your phone configurations. So you may need to lower the video quality to resolve the YouTube not working.
Situation 5. Watch YouTube video offline
If YouTube app is not working on your iPhone or Android phone frequently, then you have to consider a better way to download YouTube videos and play it offline. Check the ways here to download YouTube videos to iPhone.
The conclusion of YouTube not working is that, if YouTube is down on you, you can consider doing some actions before you paying the patience to wait for the solutions from YouTube.