How to Solve YouTube No Sound Problem
YouTube no sound? If you are facing no sound on YouTube when you are watching the video, don't panic. Here we would like to help you analyze why the error of YouTube no sound would happen and show you several useful tips to help you solve YouTube no sound problem.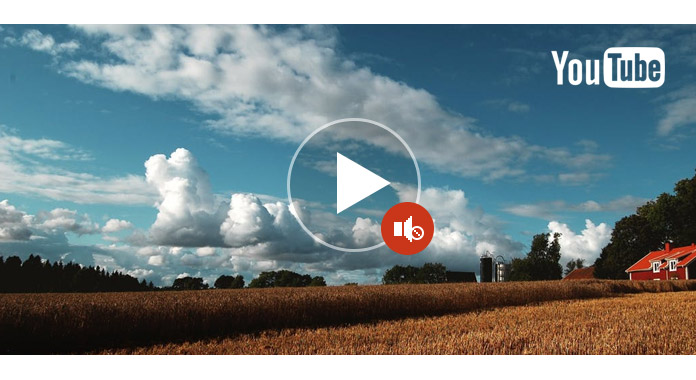 Part 1. How to solve no sound in YouTube videos
1. Sound settings
Your YouTube no sound problem is because the audio has been turned off probably. Check the speaker icon on YouTube to see whether there is a cross sign beside the volume slider. If yes, then click to unlock it and slide it to your desired level.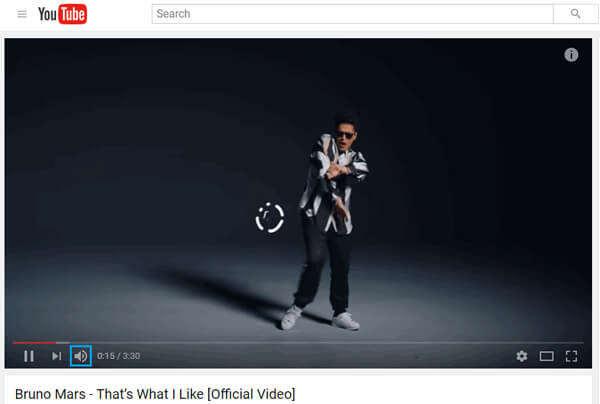 2. Sound card
There can be a good chance that your sound card takes the responsibility. Visit another video site and play videos to verifying the sound card. If other videos have sound but YouTube video not, then your sound card has nothing to do with the YouTube no sound error.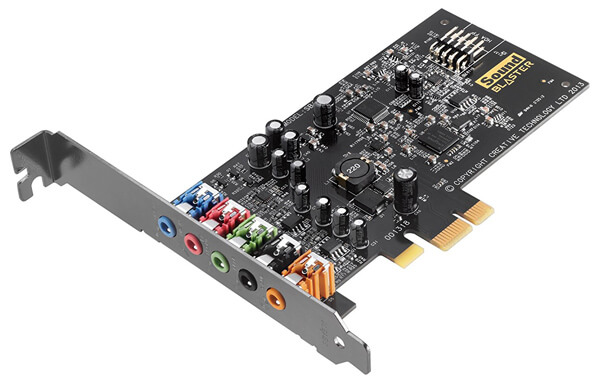 3. Volume Mixer setting
Check if your browser has been set to be mute in Volume Mixer or not. Just right click on the "Speaker" icon at the bottom right corner of the desktop and select "Open Volume Mixer" on the pop-up menu. Make sure the browser and plugin sliders are not muted or not at the bottom.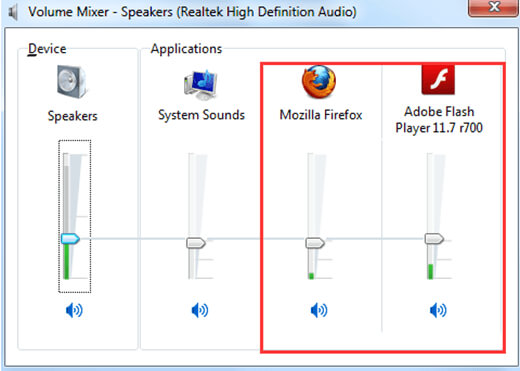 Part 2. How to fix web browser problem causing YouTube no sound
3. Adobe Flash player
It is available for you to check out the version of your Adobe Flash player if you can play videos on Windows media player or VLC media player but YouTube video has no sound. YouTube and many other video websites use Adobe Flash player for video playing. So you can check Adobe Flash browser plug-in. Update to the newest Adobe Flash player to check the YouTube no sound issue has been solved or not.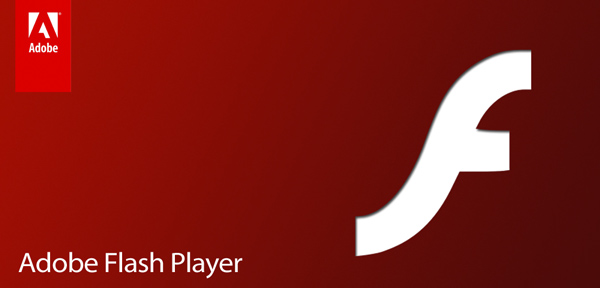 4. Web browser
Change different web browsers to play YouTube videos, like IE, Chrome, FireFox, etc, which may be a solution for fixing no audio problem as well.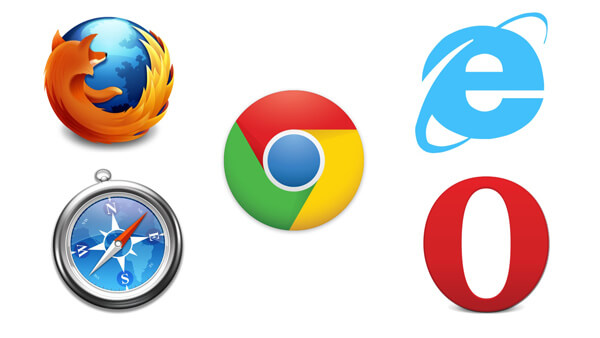 ➤ For Internet Explorer, you can click Start Menu and type "regedit". Go to: My Computer\HKEY_LOCAL_MACHINE\SOFTWARE\Microsoft\Windows NT\CurrentVersion\Drivers32. In the right pane, right click the mouse, select new, string value and Rename it as "wavemapper". Double-click it (Type: msacm32.drv) and close the Registry editor.
➤ For the buffs of Google Chrome, you can deal with YouTube no sound issue by running chrome.exe with --try-supported-channel-layouts command line, like below: "C:\Program Files (x86)\Google\Chrome\Application\chrome.exe" --try-supported-channel-layouts.
➤ For Safari, navigate to "System Preferences" > "Flash Player" > "Advanced" > "Delete All". Install new Adobe Flash Player or update the Adobe Flasher Player.
5. Cache and cookies
Sometimes, unclear cached data and cookies may influence the usage of web browsers. You can try to clear all the cache and cookies by pressing "Shift" + "Control" + "Delete". When the "Clear browsing data" window pops up, just choose "Browsing history", "Cached images and files", "Cookies and other site data" and "Download history" and click "CLEAR BROWSING DATA" button to delete all the browser cache and cookies and playback your YouTube video again to check if the sound issue has been fixed or not.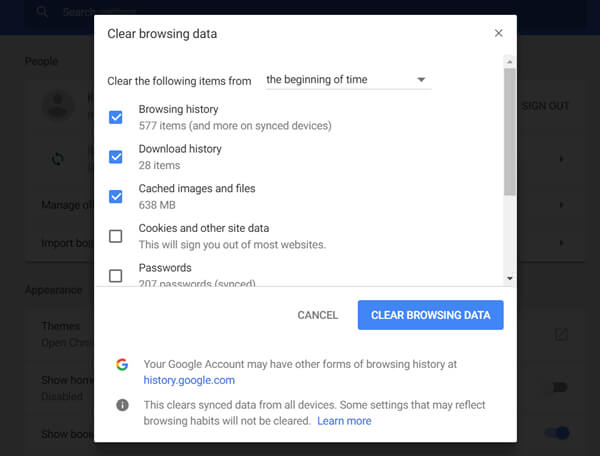 Part 3. A quickest way to solve YouTube no sound
In case you still have no idea of how to solve YouTube no sound problem, why don't you alternatively download youTube video for enjoying the playback? You should try Video Converter Ultimate, the most excellent video converting/downloading/editing software.
Step 1Launch Video Converter Ultimate, and then click "Download" button from the top menu.
Step 2Turn to the YouTube video, copy its URL link and then paste it to the pop-up window.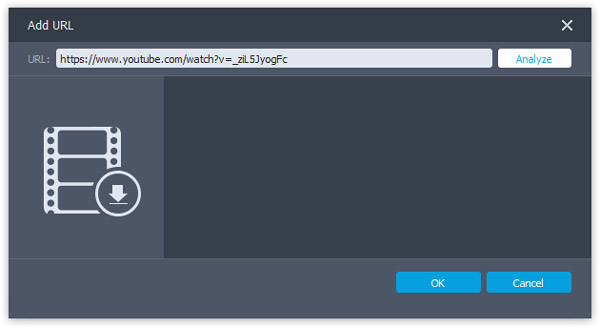 Step 3Click "Analyze" button. And soon the available resolutions will be displayed. Choose according to your need. Then hit "OK" button.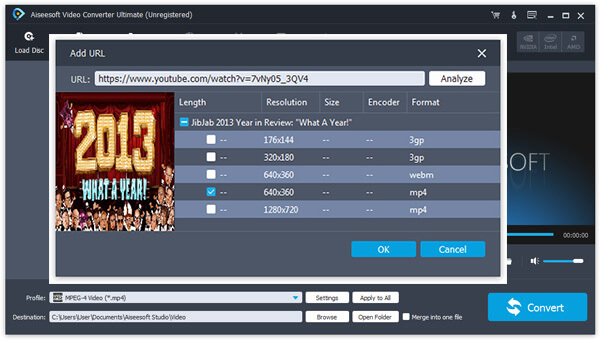 Step 4 You can click the "Profile" box and then choose the video/audio format as you like.
More features about Video Converter Ultimate can be explored from the video.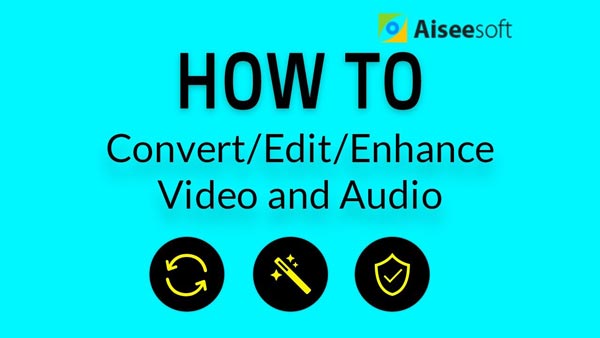 Another useful feature that Video Converter Ultimate has is adding audio track to video. With this tool, you can add audio track to the YouTube video according to your need.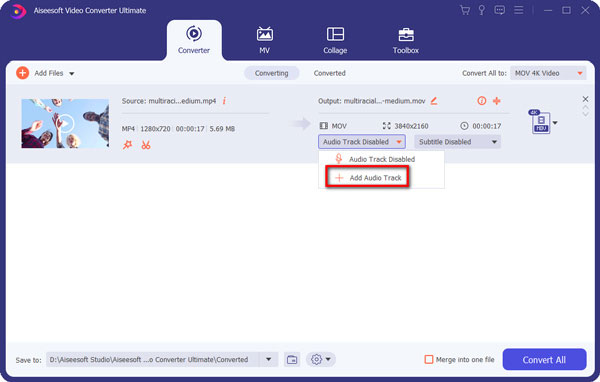 If you just want the YouTube video downloading function, another program is awesome, too. That is Video Downloader.