How to Record Streaming Video with Best Screaming Recorder
"I have been sick of just watching streamed video or radio. Is it possible to record a streaming video on my PC or record screen on PC where the media is streaming?" Someone has complained the situation on a forum. Actually, many people have the same demand. With the popularity of Internet and the greater network bandwidth, more and more people are inclined to watch streaming media through computer. Of course, some people want to record the streaming videos they are watching for later playback and begin to search the method from Google. Great demands lead to a great many of utilities which can record live streaming video.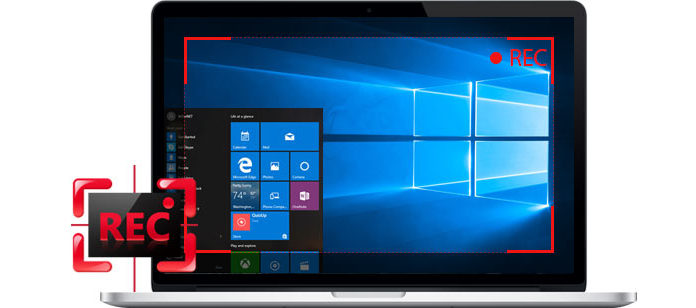 There are some websites offered service to record streaming videos from certain video sites, like YouTube, Dailymotion, Afdah, Hulu, etc. They are ZamZar, YouConvertIt and Online Video Converter. As they allow users to record a limited size of streaming video for free, for most users, they will choose to use these sites to record their favorite streaming video or audio programs. The users are required to enter the URL of the streaming video they want to record, choose the format of the recorded streaming video, and fill his or her email address to receive the recorded videos. It is easy and convenient to record video streams on Mac and PC through these free online streaming video recorder sites. However, it only records a limited size (up tp 50MB) of streaming video for free, if you want to record a live streaming video with larger size, you need to pay for your streaming video recording. And more importantly, these streaming video recording sites will not work for many streams. All streams you want could not be recorded successfully though these sites. Now, what you need to do is to use a screen recorder to record the screen where the streaming videos are showing. Just play the streaming video on your PC, and record what is happening on the screen and what the speaker in video said.
Best streaming video recorder – Aiseesoft Screen Recorder
Dozens of streaming video recorders are available to you to capture a live streaming video. Here, we suggest you the best one in the category – Aiseesoft Screen Recorder. Screen Recorder by Aiseesoft is popular for its powerful features and good price.
It is good at recording and saving any video, streaming video, webcam video, online video or offline video, to your PC. It enables users to record streaming video with a relatively high video and audio quality. And it can record streaming videos from any sites. In other words, it can record any streams played on your PC. In addition, this powerful screen recorder also allows users to customize recording area, fix recording time, and choose the resolution of recorded videos and more. Now, learn how to record streaming video on PC with powerful Aiseesoft Screen Recorder from the following parts.
How to record streaming video with Aiseesoft Streaming Video Recorder
Step 1 Download and install Aiseesoft Streaming Video Recorder to your computer.
Step 2 Launch the program, Choose "Screen Recorder" and adjust default settings.

After installing the streaming video recorder to your PC, double click to start it. Then turn off the microphone voice and keep the system voice on. Select video resolution and video quality by yourself, choose to record the full screen or customize a recording area. If necessary, you can fix a recording time to let the recording process finish automatically.
Step 3Find the streaming video you want to record.
You need to get the specific playback time of the streaming video from streaming sites like Afdah, Hulu, etc., you want to record in advance, and prepare for your recording. Any stream is OK. It can be TV series, Talk Show, Sports events, TED lectures and more other live streaming videos.
Step 4Start to record streaming video.

Once you find the streams you like, before clicking to play it, click the REC button to record the streams. After recording, you can preview the recorded video before saving it to your local files on PC.
Following the similar method, you can also take this Screen Recorder as a great webcam recorder software to record Skype calls or other webcam videos as you like.
Note that this video recorder has the capability to capture any streaming video in MP4 or WMV format according to your need. Its later version will support more video formats. And users are allowed to upgrade their purchased streaming video recorder to the newest version for free.
What is streaming video
Streaming video is a kind of streaming media that is constantly received by and presented to a video viewer instantly. The streaming video can be viewed anytime without totally downloading it from the streaming video site. Sometimes, a player of streaming video might be a downloader. You might download a streaming movie while watching it. And Live streaming refers to video or audio streams delivered live over the Internet, which requires a device to capture the source video, an encoder, a media publisher and a content delivery network.
This post shows you the best streamng video recorder. If you have streaming audio files that you want to record, you can try music recorder.