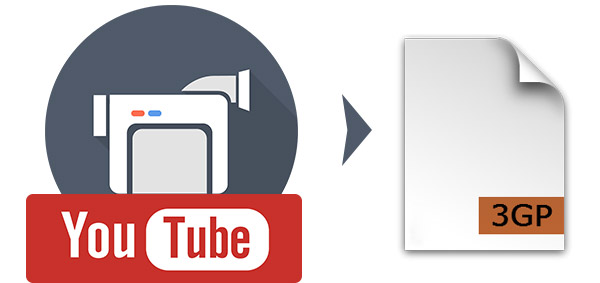 When you are in a garden, you will find someone may bury his head in the iPad to watch a talk show. When you are on the train to meet your business partner, you may see someone enjoying a funny movie in his mobile phone. In the boring waiting time or relaxing hour, watching video in your mobile phone is a good choice. However, after you succeed in downloading a YouTube video, you will find those downloaded videos are in the formats of MP4, MOV, AVI, FLV, WMV, etc. And those videos own a big size. If you play it on your computer, it is ok. But if you want to play them in your mobile with small storage, then you will have to give up. That is a pity. But you do not lose hope. You can convert YouTube video to 3GP, which is small size and acceptable by almost 3G mobile phones.
YouTube video
YouTube is a free video-sharing website open to all the users. It allows users to upload, view, and share hot videos varying from music videos, online movies and broadcast to news, live videos, etc. You can log in www.youtube.com to sign in with your YouTube account to search the funny videos easily. Accepting wide video formats of AVI, MKV, MOV, MP4, VOB, 3GP, DivX, etc., YouTube enables you to upload your local videos to YouTube for sharing. And you are able to watch YouTube videos online, but you cannot download videos from YouTube directly. Even if you save YouTube videos in a YouTube video downloader or web link, you may draw back by its big file that your mobile phone cannot support. With a switchover to H.264/MPEG-4 AVC as its default video compression format, YouTube are capable of supporting a range of videos in 720p HD, 1080p HD, 4K, even 8K resolution video. The higher resolution the video is, the bigger size the file is. So at this point, if you want to watch YouTube videos in your mobile phone, you may have to convert YouTube video to other small file video.
3GP
3GP, defined in the ETSI 3GPP technical specification, is a required file format for video and associated speech/audio media types and timed text. 3GP file format stores streaming video as MPEG-4 Part 2 or H.263 or MPEG-4 Part 10 (AVC/H.264), and audio streams as AMR-NB, AMR-WB, AMR-WB+, AAC-LC, HE-AAC v1 or Enhanced aacPlus (HE-AAC v2). By now, 3GP has two video resolutions, 176 x 144 and 320 x 240. The lower resolution is suitable for all 3G mobiles phones that are compatible with 3GP format. The other lower resolution supports high-end mobile phone, MP4 player, PSP, and iPod. For its advantages of small file size, most 3G capable mobile phones support the playback and recording of video in 3GP format, like Samsung, LG, Motorola, etc. You can view 3GP movies in your Windows Media Player, QuickTime and VLC media player. If you want to play videos in your mobile phones with a small storage, then 3GP may be a good choice.
Convert YouTube video to 3GP
For playing your downloaded YouTube videos in your mobile phone, you had better convert YouTube video to 3GP for entertainment.
Keep reading to get the way of converting YouTube video to 3GP with YouTube to 3GP converter. Firstly, you need to download and install this tool in your computer.
1Double click to run YouTube to 3GP converter in your PC.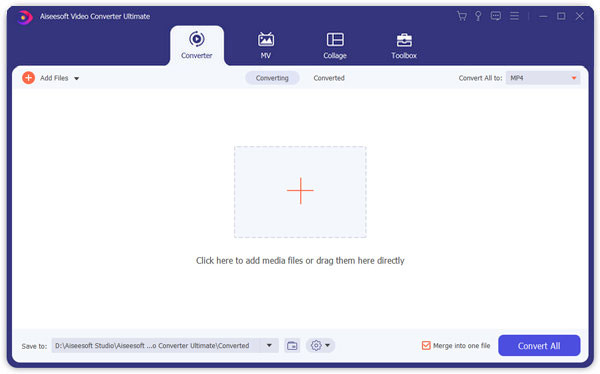 2Click "Add File" to load YouTube video to this program.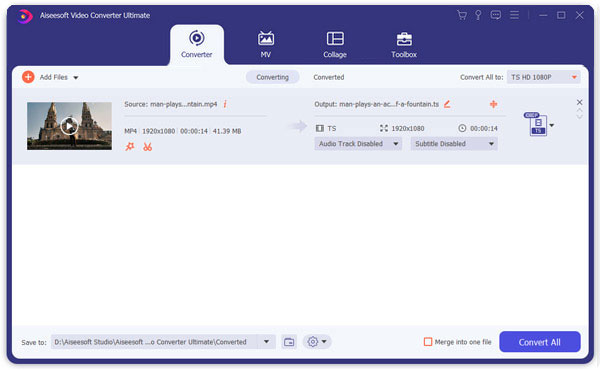 3 Hit "Profile" to choose 3GP, click "Convert" to convert YouTube to 3GP.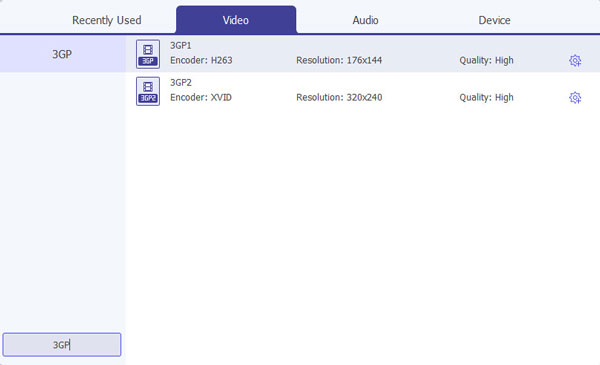 Before you convert YouTube to 3GP in the following way, you need to get a downloaded YouTube video. For the ways of downloading YouTube videos, you can refer to this article: Four Ways of Saving YouTube Videos to Computer
You can check the video below