How to Free Download and Put Music on iPod without iTunes
Do you want to find a good way to free download some favorite music to your iPod touch?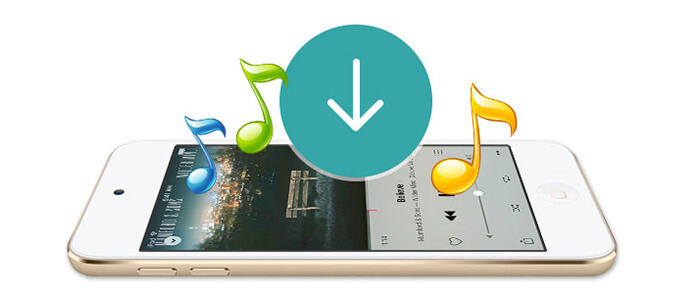 iPod users are highly interested in downloading music from a free and legal mp3 downloading sites, such as eMusic and more. eMusic really offers a free way to download music. But there is a limitation. If you want to get a fixed number of tracks to your iPod every month, you need to subscribe eMusic in return. And sometimes, it is not very safe to do that. After the music downloading process, do you have any idea about how to transfer your existent music from computer to your iPod for listening anytime and anywhere? In this article, we will show you how to put music on iPod without iTunes.
Part 1. How to put music on iPod with Music Downloader
What's your choice when it comes to downloading online music or audios from websites, like YouTube, Vevo, and so on? Do you ever want to convert YouTube songs or videos to iTunes or iPod? Many people may find or some other online BeeMP3 alternative websites for Music online downloading. However, it seems not very secure to do so. To guarantee your music downloading experience, we'd like to introduce you a reputable online music downloader, Video Downloader here.
Step 1 Download and launch Online Music Downloader
Download, install and launch the smart online songs downloading software.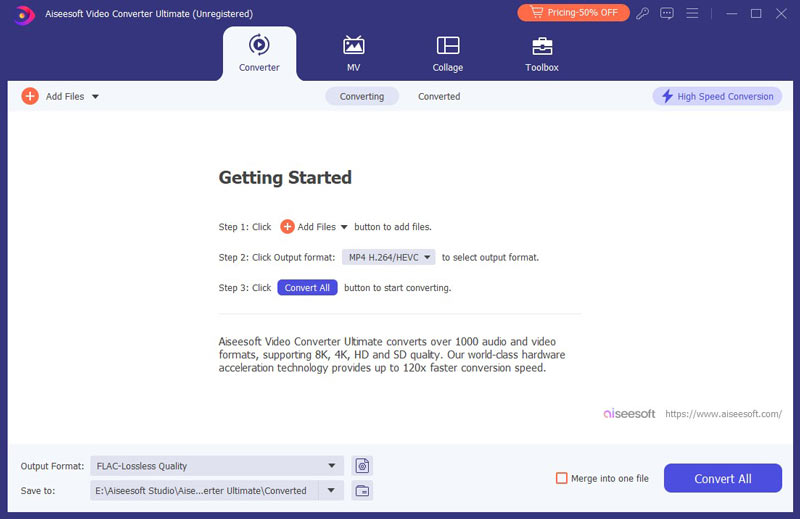 Step 2 Paste and analyze the URL
Click the button of "Download", input the URL of music or video you want to download, and then tab "Analyze". Seconds later, the video information will be listed in the main window.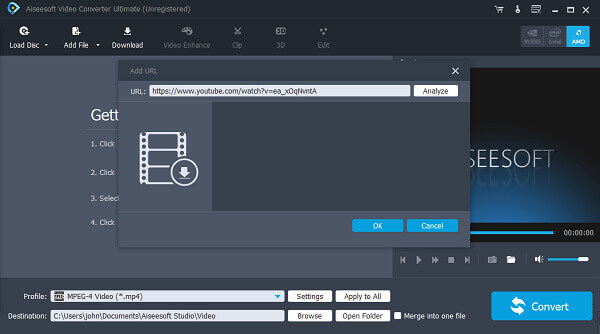 Step 3 Download the music/video
Tick the video resolution you want, click "OK when you choose "Only Download" or automatically convert to a preferred audio/video format after the downloading process.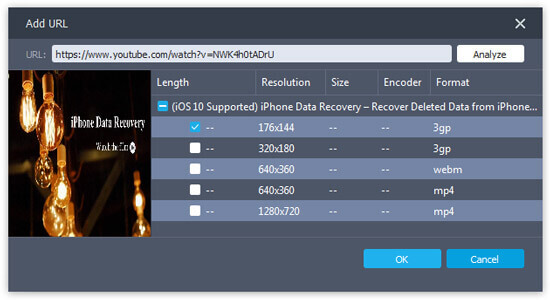 Step 4 Check the downloaded music/video file
Click the tab of "Converted" from the left column, and you can clearly see the music or video file you have successfully downloaded.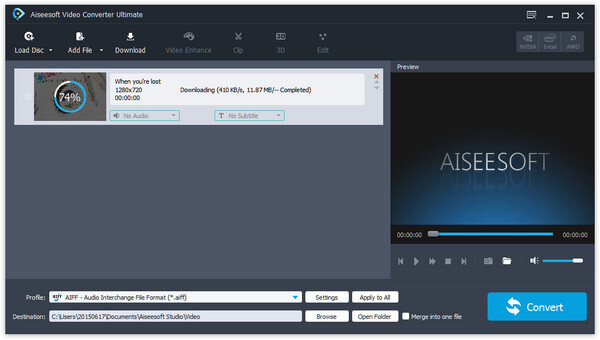 You can also check the video tutorial down below: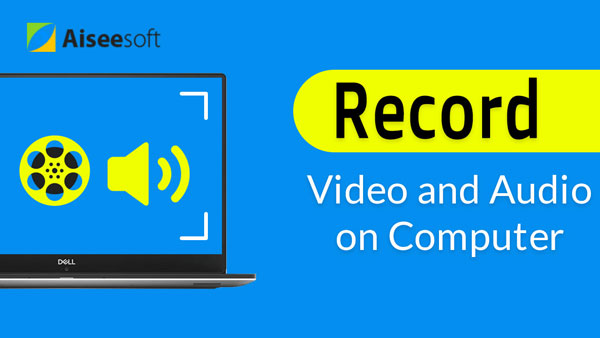 Part 2: How to put music on iPod with iPod Music Transfer
Many people may meet the same question that when they save their music on different computers, it is hard to manage an iPod with many iTunes libraries. Once you connect your iPod with another computer and synced with another iTunes, you will get the warming information from iTunes that "Do you want to erase this iPod and sync with this iTunes library?" So it is not a good way to put your music on iPod with iTunes. Do you want to get free music to iPod without iTunes? Nowadays, more and more iPod users have realized that question and most of them are looking for another way to transfer the downloaded music from computer to iPod. So in this article, we'd like to introduce the most popular way to get the best solution. If you have some music on your computer, it is convenient to export them to iPod if you have this amazing iPod music transfer, FoneTrans. You must have been tired with the bulky iTunes and its complicated steps. iPod Music Transfer can bring you the exactly opposite experience. The simple, easy-to-use interface, and the fast transfer speed make people fall into with it instantly.
Step 1 After free downloading this software, please install it on your computer.
Step 2 Launch this software and connect your iPod to computer via an USB cable, you will get the interface as below: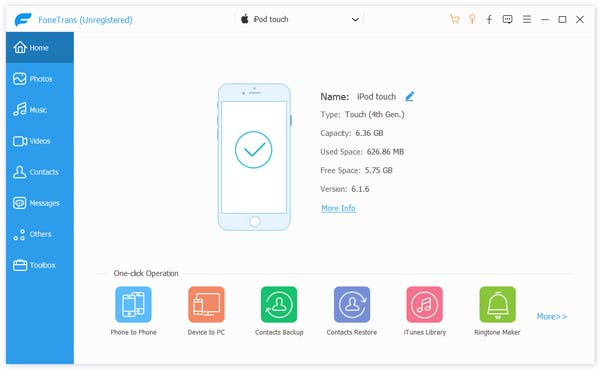 Step 3 Click "Media" on the left sidebar, you will find "music" on the right top of the interface, click it, and you will find your music on your iPod, you are able to manage them and export them to PC or iTunes library.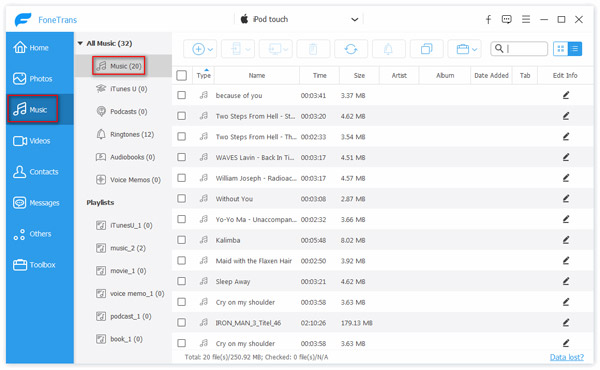 Step 4 Still on the same interface, click "Add" to add file(s) or folder from your computer, press on "Ctrl" Button at the same time and choose the music you want to copy to your iPod. With only a few seconds, you will find that all your chosen music has downloaded on your iPod.
Not only music, you can also put other media files like videos to put on oyur iPhone iPad. Learn the way here to put video to iPhone.
Part 3. FAQs of downloading music to iPod
How do I manually add songs to my iPod?
To add songs to your iPod manually, you need to connect it to your computer first. Open iTunes on your computer and click iPod icon. In the Summary tab, scroll down to Options and select the Manually manage music and videos option. Then click the Done button to confirm the selection, and click Apply button.
Can I drag and drop music to iPod?
Yes, you can drag and drop music and album onto iPod with iTunes. For iPod can read track from a database, there is no need to create or update the database with another app.
Can I put music on my iPhone without iTunes?
Yes. Besides iTunes, there are many cloud services like Google Play Music, Amazon Cloud or Dropbox to sync music to iPod. You can also use Aiseesoft FoneTrans to transfer music to iPhone without relying on iTunes.